Disability and Mental Health Take Center-Stage at 'America's Got Talent' Auditions
---
On Tuesday, one American summer staple returned to people's televisions, "America's Got Talent." "America's Got Talent" is a reality competition show where people perform their talent — which includes anything from music to dance to ventriloquy — to impress celebrity judges and the audience. This year's auditions were filmed before many states across the United States had stay-at-home orders due to the coronavirus outbreak.
While many of the "AGT" auditions were stellar, four stood out from the rest. Last Tuesday's performers included two disabled people, one caregiver and one poet who gave an enthralling delivery of a poem about grief. You can check out their performances below and cheer them on when the live shows begin.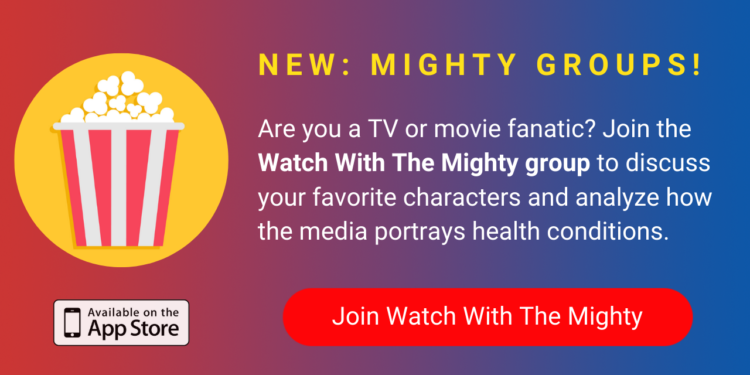 1. Jacob Velazquez
Jacob Velazquez, a 12-year-old who has pervasive developmental disorder — not otherwise specified, performed an original composition on the piano before surprising the crowd by playing the Fall Out Boy song "Centuries" on the drums. Velazquez told the judges he wants to send a message of how talented people with disabilities can be:
I'm the type of person who doesn't just sit back and wait for things to happen, I'm the type of person who comes up with a plan of how to achieve that goal. I want to be on America's Got Talent to show people that just because you have some kind of disability or some kind of diagnosis doesn't mean you're not capable of a great thing.
All four judges gave Velazquez a standing ovation, and Simon Cowell gave Velazquez a golden buzzer, which means he will go on to the live shows.
2. Brandon Leake
Brandon Leake, a community college counselor, became the first spoken word poet to appear on "America's Got Talent" — and the first one to receive a golden buzzer. Leake performed a spoken word poem about losing her sister at a young age, capturing what grief feels like for many:
I just four years old at the time learned what it meant to love selflessly for on days and watched my strength was but knee-high seeing her smiling face would make my soul fly. But, on March 23, 1997, I've been ground bound because she left earth to go back home amongst the stars right next to God. But, I was left here to manufacture wings out of tears and broken dreams. Yet, I'm still haunted by these nightmares because I have a really creative mind and sometimes it designs these alternate realities where she is still here still alive.
Judge Sofia Vergara told Leake after his performance that she related to his grief, having lost her brother the same year that Leake's sister died.
3. Kenadi Dodds
Kenadi Dodds is a 14-year-old aspiring country singer who auditioned for "AGT" this year to help fulfill one of her little sister's wishes. Dodds' little sister has retinitis pigmentosa, as do other members of her family. "My little sister told me that she wanted to see me on the biggest stage in the world before it's too late and her vision's gone," Dodds said on the show. Retinitis pigmentosa causes the eye's retina to degenerate over time, causing low vision or blindness.
Dodd sang an original song, "One Way Ticket to Tennessee," and all four judges voted for her to continue on in the competition.
4. Shevon Nieto

If you are a sports fan, you may recognize Shevon Nieto's name. Nieto is a two-time Olympian and runner who is the partner of fellow Olympian Jamie Nieto. In 2016, after Jamie became paralyzed from the waist down, Shevon stopped preparing for the Olympics and told The State that it was important to be by his side. "Being there by his side, that was my gold medal. That was something that to me is worth so much."
Shevon made a strong comeback to competing, albeit in singing, in a performance of her original song, "Through the Good & the Bad."
You can watch episodes of "America's Got Talent" on NBC, NBC.com and NBC's app.
Originally published: July 2, 2020