These Smart Home Devices Make the Perfect Gift for Someone With a Disability or Illness
---
Editor's Note
We hope the products below help you or a loved one in your health journeys. Just so you know, The Mighty may collect a share of sales from the affiliate links on this page. As an Amazon associate, we earn from qualifying purchases.
Smart home devices can offer people with disabilities new opportunities for independence. For people with a physical disability, the simple act of opening a door, turning on a light or adjusting the temperature in a home can be difficult or impossible. For people with intellectual disabilities, brain fog or memory loss, it can be difficult to remember to do certain tasks, turn lights off before leaving home or adjust the temperature before leaving or going to sleep. People with disabilities who need to let caregivers into their home worry about security. Smart home technology can help solve all these problems.
Unfortunately, far too many people don't have access to these life-changing devices because of their cost. It can be difficult to afford even basic needs like food and housing when you subsist on disability benefits. Smart devices tend to be expensive. Even if one device isn't costly, putting together a system for your whole home can cost $1,000 or more. There are some potential funding sources, such as Medicaid waivers and vocational rehabilitation programs, but often it comes down to scrimping and saving and adding smart home devices one at a time.
The holidays are a great time to begin or expand your smart home, as many devices go on sale. If you're shopping for a loved one who has a disability, why not buy them life-changing technology like a smart light bulb or video doorbell instead of a new sweater? This guide can help you choose the right smart home device for yourself or someone with a disability in your life.
Choosing a Smart Home System
When putting together a smart home, the first step is choosing which control system to use. Currently, the three major systems for smart home control are Apple's HomeKit, Amazon Alexa and Google Home. I have found Apple to be at the forefront of accessible technology, but it is possible to build an accessible smart home with any of these systems, depending on your needs. I recommend buying smart devices that are compatible with all three systems whenever possible, so you have options if you want to change systems or use multiple systems, as I do.
I use a combination of HomeKit (Siri) and Amazon Alexa in my smart home. For this guide, I will focus on HomeKit and Amazon compatible devices, but I'll also note Google Home compatibility where present.
Smart Home Control Devices
When it comes to smart speakers and control devices, you have a wide range of choices. Here are just a few!
HomePod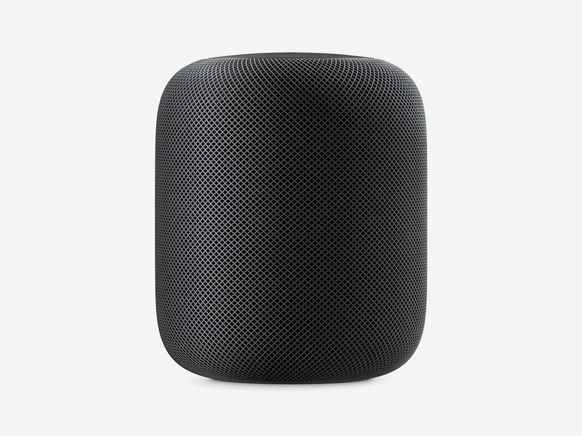 The core piece of the Apple HomeKit system is the HomePod. It's a medium-sized, cylindrical speaker with a flat plastic surface on top. The top features touch buttons which are extremely easy to press. Although I have found little need to use them since the device can be controlled by voice, they respond to the slightest touch, which is great for people with limited strength.
The HomePod is a more than capable Bluetooth speaker, featuring sound quality that far exceeded my expectations. In fact, I often use it to listen to music rather than the speaker attached to my computer. I subscribe to Apple Music and can ask it to play any song or playlist or choose music for me based on my past preferences. If I hear a song I like, I can just ask Siri to add it to my library. If you're a music lover, it's absolutely worth getting the HomePod over other smart speaker options.
The one downside of the HomePod is the price. I would like to see Apple introduce a smaller, lower cost home controller for additional rooms and low budgets, but I am able to control everything from home or even miles away using the "Hey Siri" wake command.
Buy HomePod from Apple.
Amazon Echo Devices
Amazon sells a variety of Echo devices that control the smart technology in your home. They often go on sale during the holidays. Look for Black Friday and Cyber Monday sales to pick up Echo devices at great prices!
Echo Dot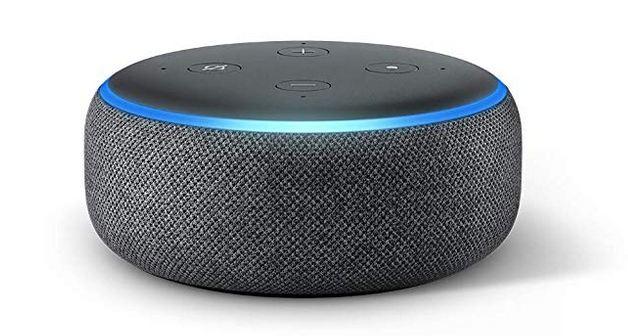 Since I am mostly concerned about controlling devices by voice, I purchased two Echo Dot devices for different rooms of my home. They're compact, reliable and low-cost.
Buy Echo Dot third-generation (smaller) or fourth-generation (better sound quality). 
Echo Show

If you need to check on someone with a disability, or connect with others in your home if you're bedbound, the Echo Spot can help.
Buy Echo Show.
Using Scenes and Automation
Both the Apple Home app and Alexa app let you organize devices by room and set up scenes and automation. For example, I have certain lights in my house scheduled to come on every day just before I get up. The lights in my room switch on and music plays to help me wake up and get ready for the day. Before setting up automation, I would often struggle to get up in the morning — despite setting numerous alarms. You can also set up "scenes" — a simple way of controlling multiple devices at once. For example, when I say "Hey Siri, good night" she turns off most lights in my house. I also have a "party" setting that turns on my lava lamps and sets all my smart bulbs to rainbow color change mode. Smart tech is useful, but it's also fun!
Smart Home Device Reviews for People With Disabilities
Just about anything in your home can be smart these days — but a few key devices can make a big difference for people with disabilities. Here are my reviews and recommendations for some smart home devices to give you more independence with a disability.
Smart Locks and Doors
For people with physical disabilities, something as simple as a door can be a major challenge. We may struggle to lock or unlock a deadbolt due to paralysis or limited coordination. We may need to let other people have access to our homes, such as personal care attendants or a house cleaner, while maintaining our security. Thankfully, with the advent of smart home technology, these long-standing problems have become easier to solve.
August Smart Lock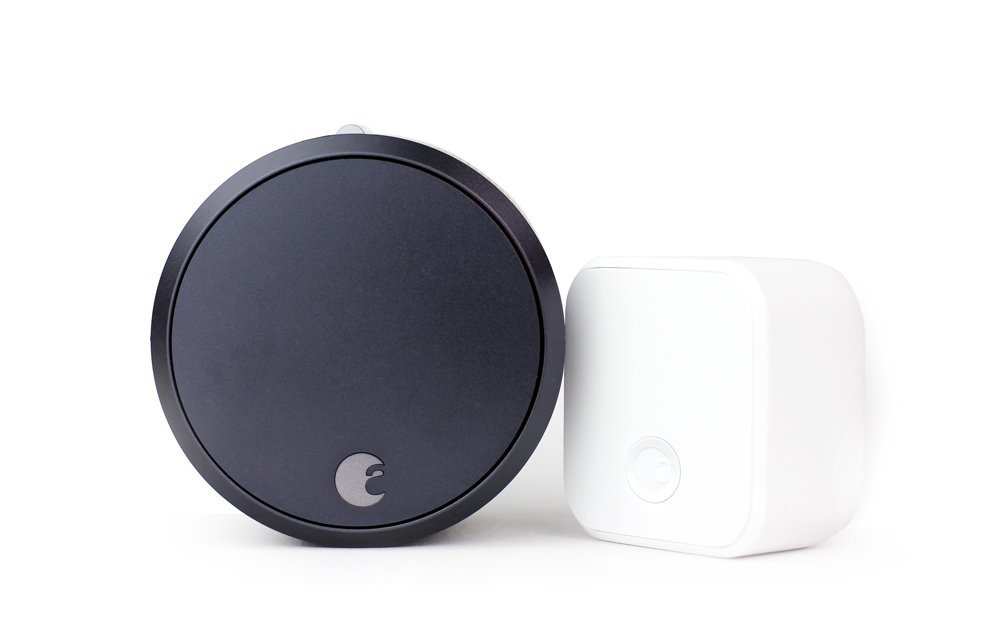 The August Smart Lock is a device that attaches to the deadbolt on your door. It's compatible with a variety of deadbolts (but doesn't work with mortise locks or sliding glass doors). It contains a small motor which turns the deadbolt, locking or unlocking your door. Using Bluetooth, or Wi-Fi with the Connect add-on, you can control the lock within your home or from anywhere in the world. The August app features a large red/green button to lock and unlock the door. This makes it simple to use even if you have limited hand coordination.
The August Smart Lock is compatible with HomeKit, Amazon Alexa and Google Home. You can lock or unlock the door from anywhere with a simple voice command. August also makes a doorbell with a camera (sold separately) so you can see who's at the door before unlocking it.
Do you need to let people into your home? With an August Smart Lock, you can simply send an invite to their smartphone. They download the app, set it up and they can access your home, but only on your schedule. You can give them access at any time or only certain days or times. And if you ever need to remove them, it can be done within seconds through the app.
The app notifies you each time someone locks or unlocks your door, and keeps a log of who entered when. You can use this as an informal time clock for personal care assistants, or to make sure a respite worker, house cleaner or pet sitter is doing their job.
August also offers a keypad which connects to the rest of the system. You can assign a separate code to each person and it will log their arrivals. It's simple to delete codes when needed via the app.
Buy August Smart Lock. 
Smart Garage Door Opener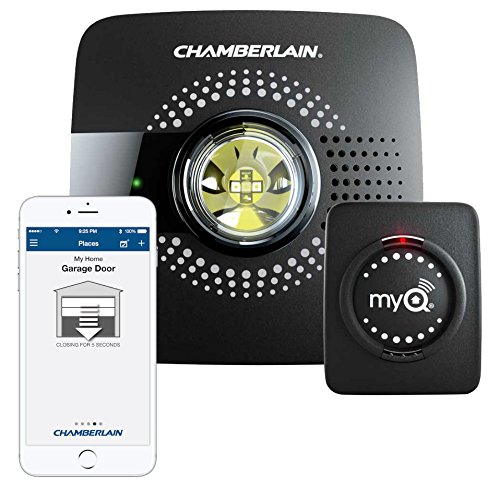 A smart garage door opener is much more functional than a button. I've used mine to let family and assistants in who were locked out when I was in another state, but more importantly, it's a way I can access my home independently. I currently use the MyQ garage door opener, which is compatible with HomeKit, Amazon Alexa and Google Home. The NexxGarage opener only works with Amazon Alexa and Google Home, but in addition to garages, it can connect to the Open Sesame power door system. If you have a mobility disability and could benefit from a power door, contact your Medicaid waiver or vocational rehabilitation caseworker about home modifications.
Smart Security Cameras
Unfortunately, people with disabilities can sometimes be targeted by criminals who would take advantage of us. Parents of kids with disabilities understandably want to monitor respite workers or babysitters. A security camera is a great way to keep tabs on what's going on and protect yourself and your family.
Circle View Camera by Logitech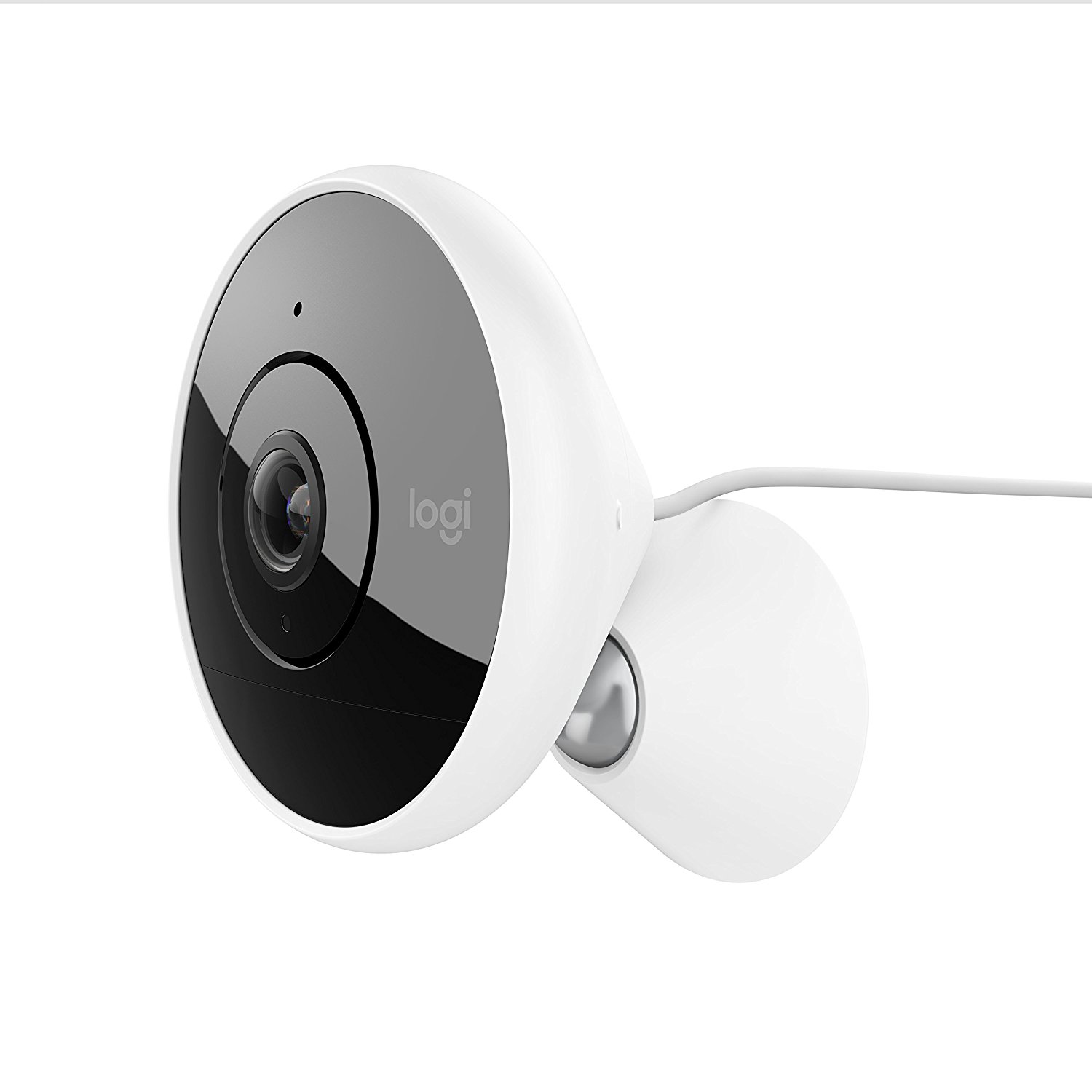 The Circle View Security Camera is the easiest to set up out of all the cameras I've tested. You can buy a variety of mounts to place it in a window, stick it to a wall or set it on a shelf. The image is clear both day and night. It has a microphone so you can talk to the people in the room via its app. Circle 2 is compatible with HomeKit, Alexa and Google Home.
Buy Circle View Camera.
Ring Doorbell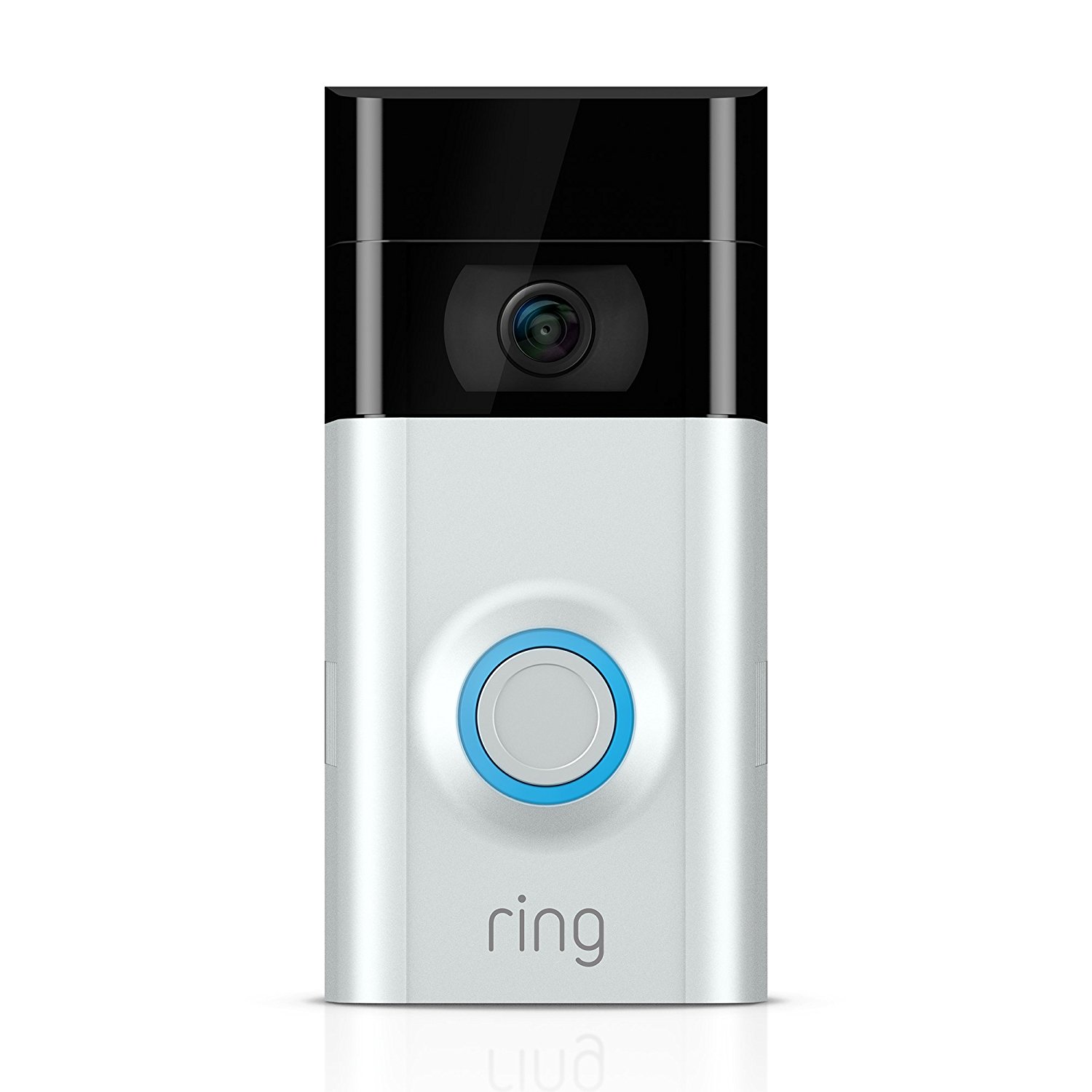 Need to see who's at your door if you're stuck in bed due to chronic illness or you're a wheelchair user and can't see out the window? A smart doorbell can help. I use the Ring Video Doorbell and it works great, although the battery doesn't last as long as I'd like.
Buy Ring Doorbell.
Smart Plugs and Light Bulbs
One of the most helpful smart home technologies for people with physical disabilities is the ability to control our lights. If you spend a lot of time in bed or use a wheelchair and your home's light switches are too high, smart home technology can make your lighting accessible.
VOCOlinc Power Strips and Smart Plugs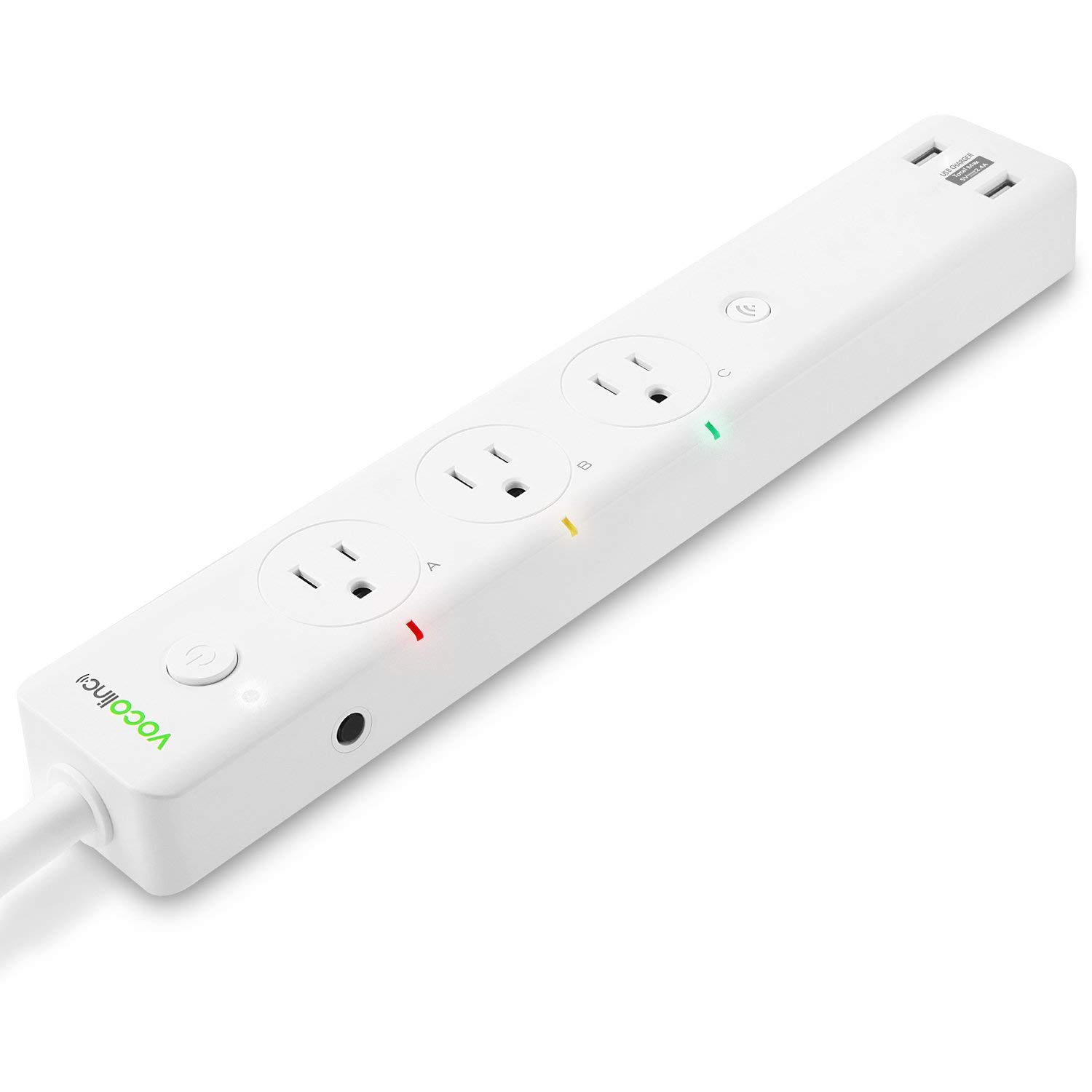 I highly recommend VOCOlinc power strips and smart plugs as an essential component of a smart home setup. I have a lot of lamps in my house and the power strips allow you to control them separately or together. They are less expensive than some other smart outlets, but work well. They are also compatible with HomeKit, Alexa and Google Home.
Buy a VOCOlinc Power Strip.
VOCOlinc Smart Bulbs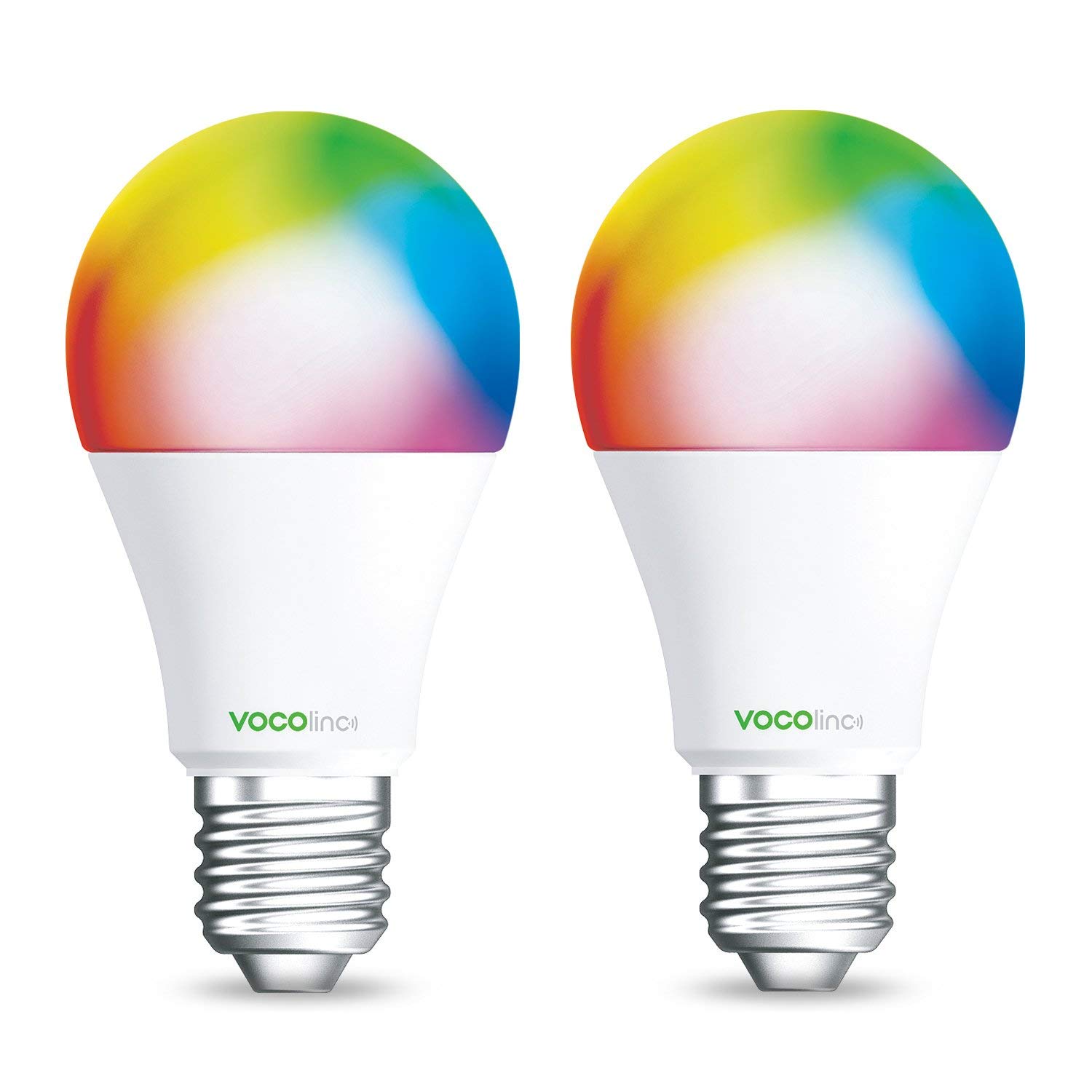 I purchased VOCOlinc Smart Bulbs after my positive experience with their smart outlets and power strips. Smart light bulbs, in general, are extremely expensive, and these are among the lowest priced. If you have a higher budget, I recommend the Phillips Hue system, but if not, these will probably work for you.
Buy VOCOlinc Smart Bulbs. 
Philips Hue Light Bulbs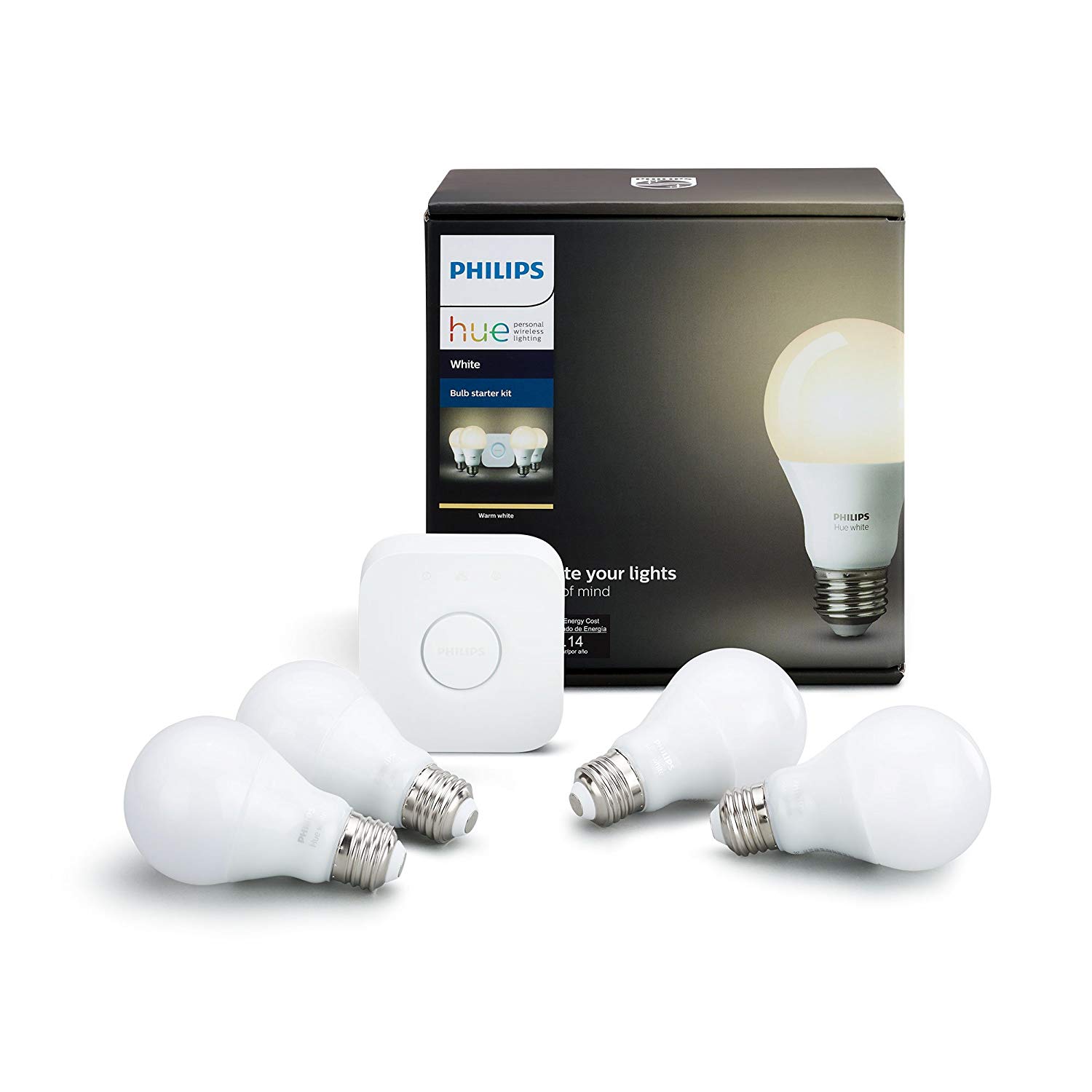 The gold standard for smart bulbs, the Philips Hue system works great but is very pricey. It's compatible with HomeKit, Alexa and Google Home. You'll need a hub for the bulbs to operate; I recommend purchasing a starter kit and then adding more bulbs as you can.
iHome Smart Plug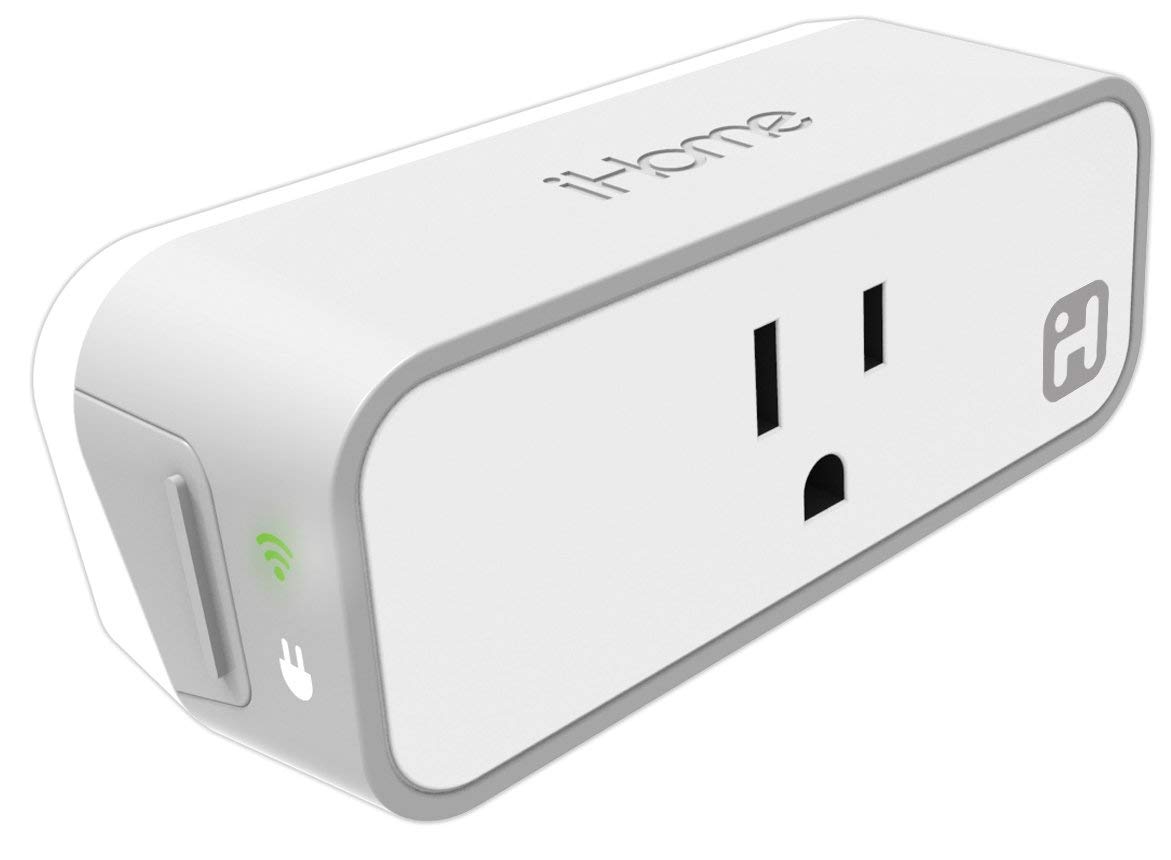 These smart plugs are reliable and compatible with all three major smart home systems. I recommend them.
Buy iHome Smart Plug.
Elgato Eve Plug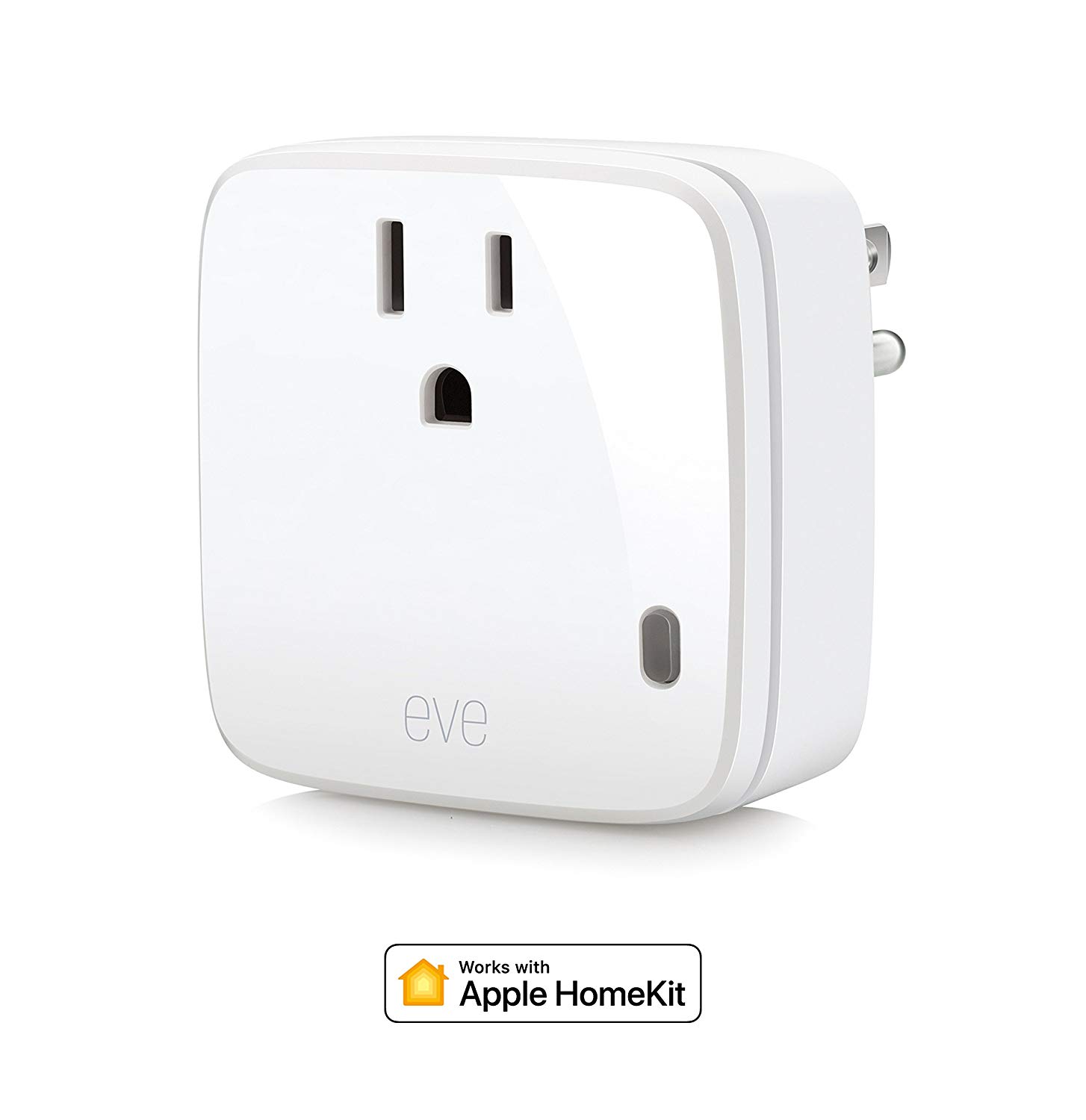 These smart plugs are solid and reliable. They also make a motion sensor, which is great for hallways, nightlights, and other settings where you need to provide light but want to minimize energy consumption. As of this writing, Elgato makes only HomeKit compatible products, which may or may not be a disadvantage for you. Honestly, I prefer products which have wide compatibility, so I rate these slightly lower as a result. But if you're sure you only want to use HomeKit, these are excellent.
Smart Thermostats
Many people with disabilities struggle with feeling too hot or too cold. If you have limited mobility, it can be difficult to regulate your body temperature. For example, I am sensitive to both cold and extreme heat but tend to be cold. I keep my house much warmer than most people do, and in the past, my electric bills were much higher as a result. However, a smart thermostat can help you reduce your bills even if you have a greater need for heating or air conditioning than the average person.
Smart thermostats respond to you in real time. You can set a temperature you want and it will learn your preferences. You can set smart thermostats to know whether you're home or not based on the location of your phone. You can program a different temperature to save energy when you're out. For example, when I travel during cold weather months, I allow my house to get cooler while I'm gone. I mind if it's 60° in my house, but it doesn't bother my dogs.
Ecobee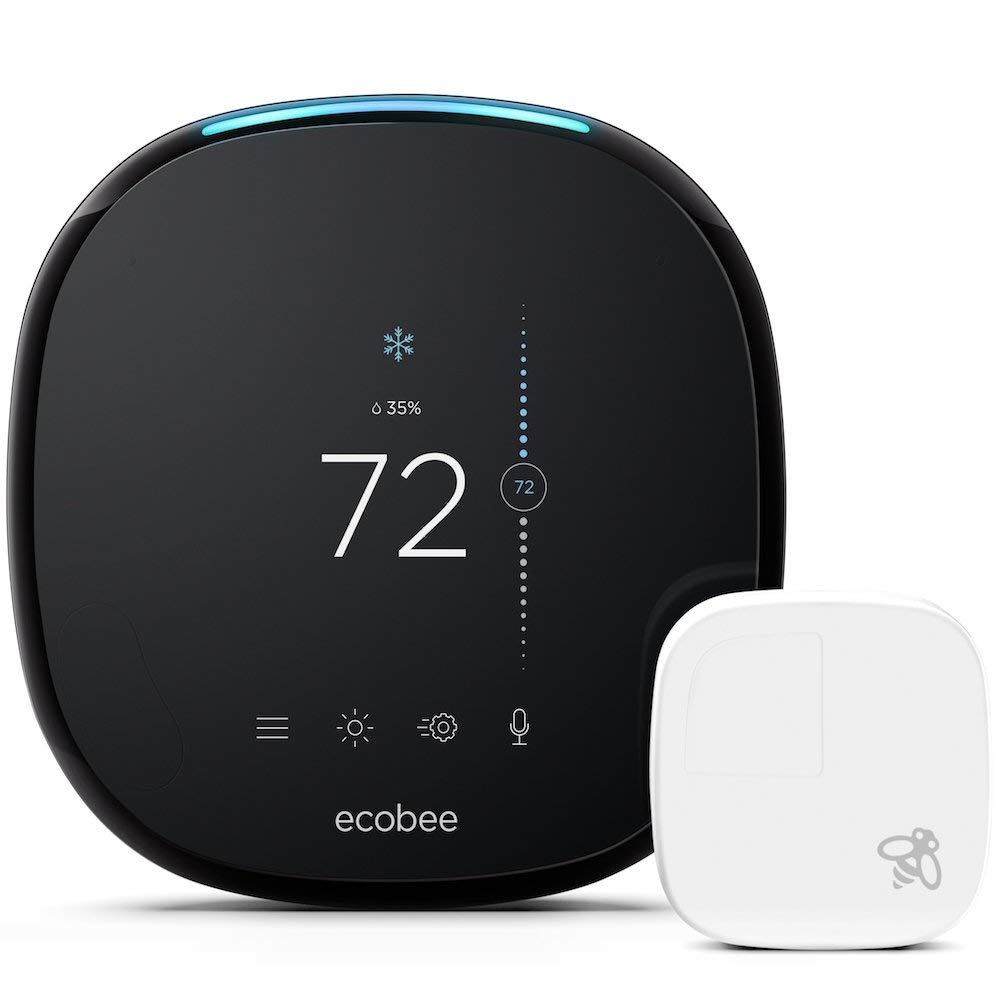 The Ecobee thermostat is compatible with HomeKit, Alexa and Google Home. I now recommend it over the Nest for this reason.
My favorite feature about the Ecobee is the room sensors. You can purchase additional room sensors and put them in various locations around your home. They will record the temperature and you can set the system based on the temperature in that room instead of the room where the thermostat is located. This is especially important if the thermostat is in a room that tends to be a far different temperature than the rest of the house.
Buy Ecobee Thermostat.
Miscellaneous
Smart plugs and door locks have obvious benefits for people with disabilities. Here are a few outside-the-box ideas you might not have considered.
Robotic Vacuum Cleaner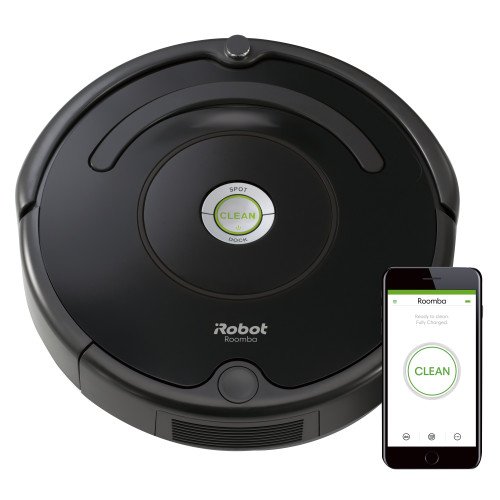 Robotic vacuum cleaners are often seen as a luxury, but for someone with a chronic illness that causes fatigue, or someone with chronic pain who can't bend over to sweep or mop, they could mean the difference between having a clean house and letting the dirt pile up. While they are not cheap, they can save money over a cleaning service in the long run.
The Roomba 694 is compatible with Alexa and can also be scheduled by its own app. If you need a mopping device, try the Braava.
Buy a Roomba. 
Ceiling Fan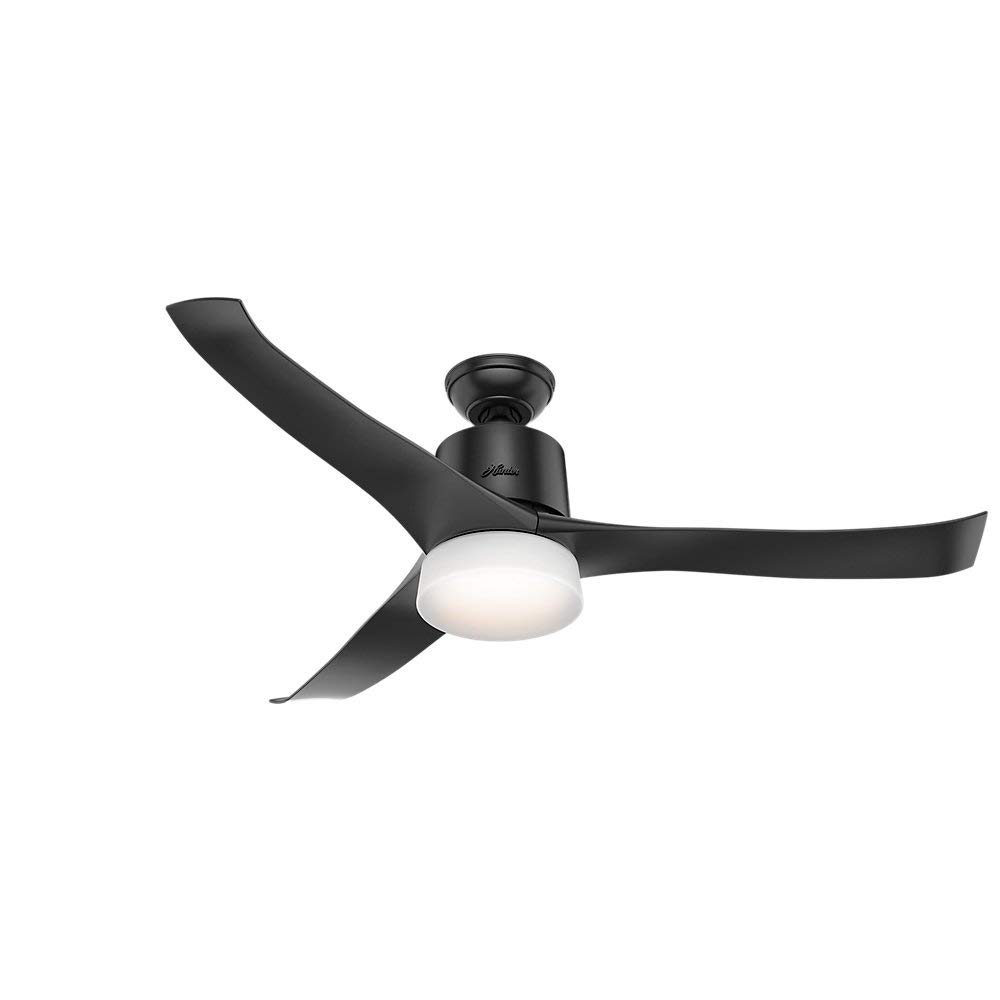 If you have hot flashes or difficulty with temperature regulation, a smart ceiling fan can be a lifesaver. You can also program it to run daily to improve air circulation. The Hunter smart ceiling fan is compatible with HomeKit, Alexa and Google Home, and it looks great too!
Buy Hunter Ceiling Fan.
Essential Oil Diffuser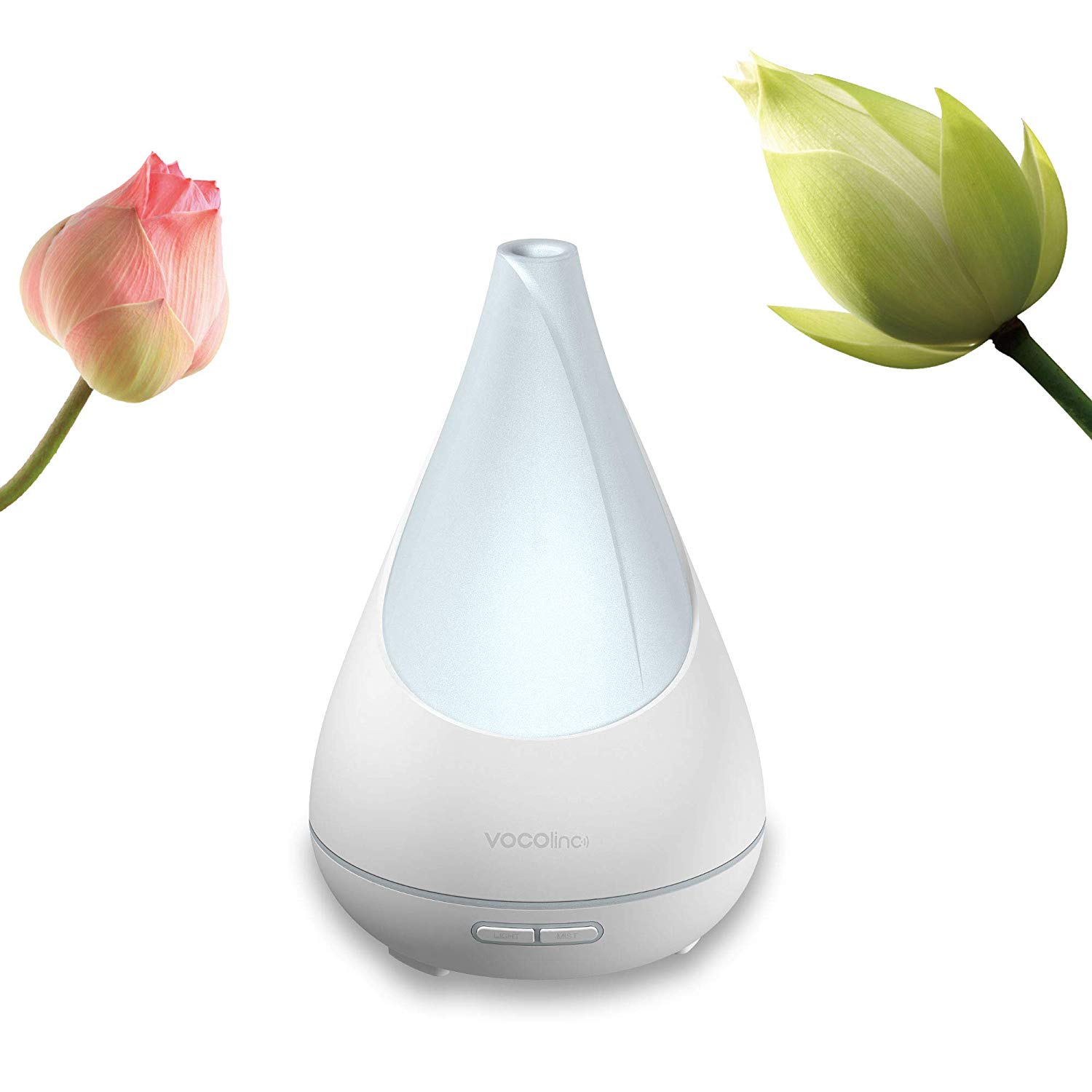 While it's not as "essential" as other smart home devices on this list, a diffuser can help humidify your home during the dry winter months. Many people find essential oils beneficial for their mental health. A smart diffuser won't fill itself, but you can turn it on by voice or schedule it to help you wake up in the morning or relax at night.
Looking for more smart home recommendations? Check out our list of helpful smart home devices for people with disabilities. 
Editor's note: The Mighty received review copies of the Apple HomePod, Circle 2 camera, Ecobee thermostat and Elgato Eve smart plugs referenced in this article.

Originally published: November 8, 2018