Author Amanda Leduc Criticizes Disney's Ableist Disability Representation in New Interview
---
What happened: Writer and disability advocate Amanda Leduc, who has cerebral palsy, spoke about the villainization of disabled characters and the absence of princesses with disabilities in Disney movies in an interview on TVO's "The Agenda with Steve Paikin." Leduc's book, which dives deeper into this subject, "Disfigured: On Fairy Tales, Disability, and Making Space," was released this past February.
When I looked at stories, especially the stories that we see in Disney, I wanted to see myself as a Disney princess. So, I pretended that I was as able-bodied and as capable of a happy ending as a Disney princess, without realizing that what I was doing was trying to mold and shift and shape my life into something that it maybe wasn't meant for [me]. — Amanda Leduc, TVO
In the interview and her book "Disfigured," Leduc discussed how ableist Disney tropes harm the disability community and also shape people's views on disability from a young age.
Happy #DisabilityPrideMonth, errybody! https://t.co/insYga565g

— Amanda Leduc ♿️ (@AmandaLeduc) July 7, 2020
The Frontlines: While Disney has introduced more diverse characters to young audiences, there has yet to be an official Disney princess with a disability.
Princess Cassandra is a blind princess on the Disney Channel show "Sofia the First." She is not considered an official Disney princess.
Multiple petitions have been created to ask Disney to create a princess with a disability. A petition on Care2 asking Disney to create a princess with Down syndrome received nearly 100,000 signatures.
A study from the U.K. found that disability representation in kids' TV shows can lead to more disability inclusion in real life.
Get more on disability: Sign up for our weekly disability newsletter.
A Mighty voice: Contributor Emily Kranking, who has cerebral palsy like Leduc, shared her frustration in not being able to find a Disney character that she could relate to. "People with disabilities are still barely thought of on-screen or stage. Especially when it comes to pretty, graceful princesses." You can submit your first person story, too.
From our community: 
https://themighty.com/topic/depression/ and Disney Princesses
Add your voice: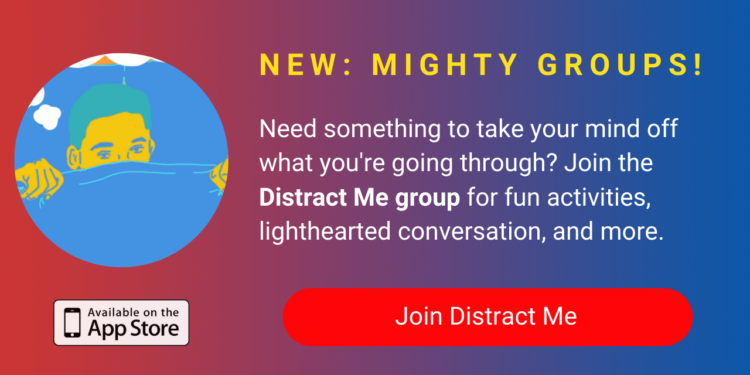 Other things to know: Many artists and photographers have created depictions of what Disney princesses and other characters would look like if they were disabled. You can check out two great creative projects below that give the disability community the representation they deserve in Disney movies:
How to take action: You can encourage Disney to introduce disabled Disney princesses by signing one of many active petitions or start your own. If you are a parent, talk to your children about how ableist tropes in Disney movies can cause disabled and non-disabled people to develop negative notions about the disability community.
Watch Leduc's full interview below:
Image via Walt Disney Pictures
Originally published: July 7, 2020