Short Film 'Full Picture' Experiments With First Impressions About Wheelchair Users
---
A new short film is exploring the ways digital meetings amid the pandemic has changed the way we make and perceive first impressions about disability and wheelchair users. "Full Picture" embarks on a social experiment where actress and writer Santina Muha meets multiple people for the first time on a video call — but there's something the people on the other end can't see at first — Muha uses a wheelchair.
Muha explained that since the pandemic took many of her interactions with others online, people don't initially see she uses a wheelchair. "Full Picture" shows what Muha suspected would happen from the start — most people were surprised to learn Muha has a disability.
"I had a fun conversation with a friend's roommate and we just got along," Muha told The Mighty. "Then a week later, he was watching a movie and I was in the movie. And he was like, 'Wait a minute, is that the girl I was talking to?' … He just couldn't believe it."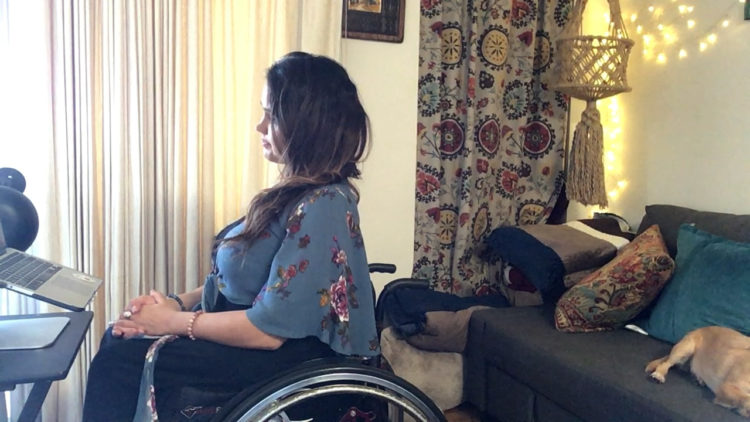 Muha worked on the film with director Jacob Reed, as well as writers and producers Stephen Sanow and Elizabeth Reichelt. The inspiration for "Full Picture" was born when the team was given the prompt to make a documentary as part of a film challenge — something the group had never done before.
"And we're like, 'Oh, OK. Well, how are we going to make this fun and funny?'" said Muha. She then suggested gathering a fresh group of people who had never met her before to see what kind of impression she made before learning she uses a wheelchair. Then, the filmmakers told each group of people about Muha's disability and brought her back into the chat again.
The experience of meeting Muha onscreen without seeing her wheelchair right away challenged people to confront their stereotypes about people with disabilities. And the film shows how people often changed their perceptions — but some more than others. Kids for example, didn't have much to say about it.
"Every time we talked to a kid, it didn't faze them at all," Reed told The Mighty.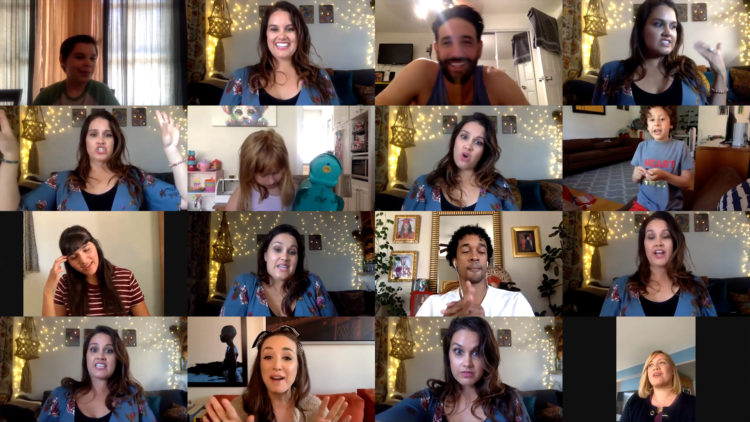 For Muha, she found that most people had a tendency to see her accomplishments as greater once they learned she had a disability. "It's like, 'Oh, you're an actress in a wheelchair,'" she said. "Everything is filtered through that lens and it makes everything I do either seem more extraordinary or more inspirational or something."
But in the end, Muha learned a bit about her own biases too. She said all her life people have described her as strong and a go-getter — attributes she thought people only applied to her because she uses a wheelchair. The experiment taught her, however, those attributes were often the first impression people had of her without knowing about her disability.
You can watch "Full Picture" at this year's virtual Slamdance Film Festival through Feb. 25. For more information you can visit the festival's website here and watch the trailer below.
Originally published: February 24, 2021