The Pledge We Can Take to Help Beat Bullying of People With Disabilities
---
by Sarah Kim
"Look, she's retarded!" Those were the words that welcomed me on my first day of second grade.
Second grade was the first time I noticed I was so different from my peers. For the previous year, due to my cerebral palsy, the school administrators placed me in special education, where most of the students had learning or intellectual disabilities. The years before that, I went to a specialized school where rehabilitation took precedence over academics. When I enrolled in a public school, it took the administrators a whole year to realize my disability was purely physical, and does not affect my cognitive abilities. Ever since second grade, I was placed in a mainstream classroom, where I was learning the same material at the same pace as any other student in the country, oftentimes at an advanced level. But this new academic setting came with a cost.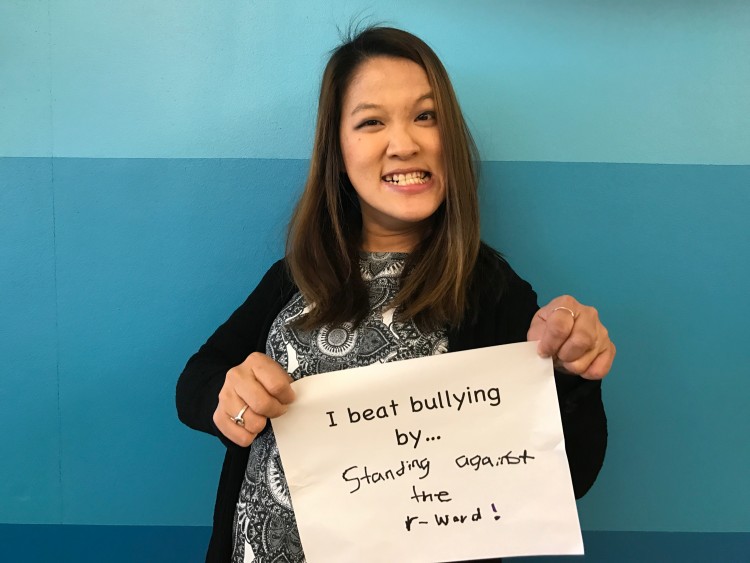 Unfortunately, my peers made the same mistake as the school administrators, equating my physical disability to an intellectual one; it took them a lot long to catch their mistakes. They often judged me merely on my appearance — my delayed movements and slurred speech — and determined that my brain must be slow as well. This was the first time I was surrounded by only non-disabled peers, and they made sure I knew I was much different than them. My first day of second grade became the first of many times I'd be called "retarded" and experience bullying because of my disability. Even though I've been constantly proving people wrong and far exceeded their expectations, those hurtful words left deep wounds, some of which have yet to heal.
Originally, "mental retardation" or "mentally retarded" were used as medical terms, intended for a specific clinical connotation. However, over the past few decades, the pejorative terms "retard" and "retarded" have become slang for "stupid" and "dumb," and have been widely used in society to insult people with intellectual disabilities. Using those terms in everyday language only reinforces the hurtful stereotypes of people with intellectual disabilities being excluded members of society.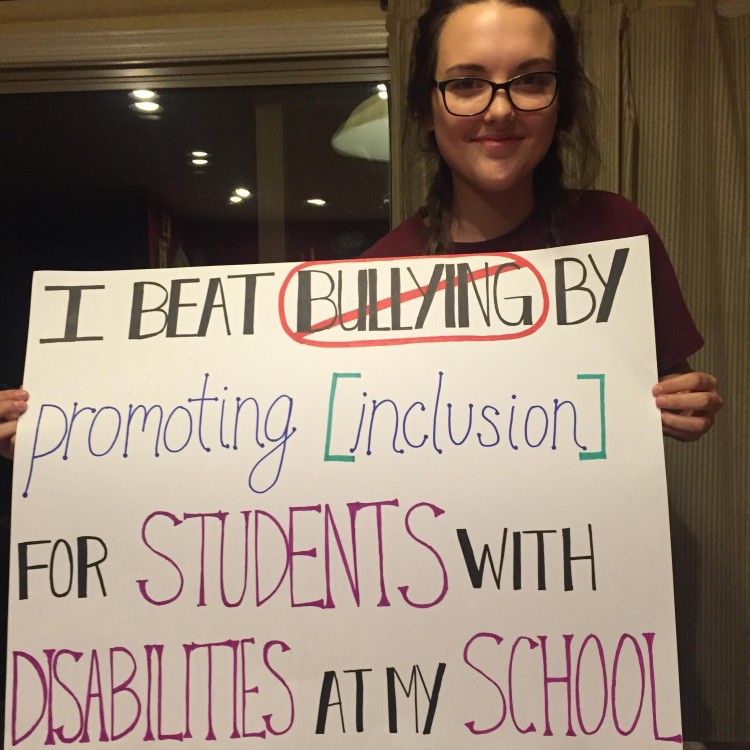 In 2010, the federal government took a stand. Thanks to an inspiring 9-year-old girl, Rosa Marcellino, former U.S. President Barack Obama signed a bill into federal law, known as Rosa's Law, that replaces the terms "mental retardation" and "mentally retarded" with "individual with an intellectual disability" in federal health, education, and labor policy. This bill was introduced when Rosa had been labeled as "retarded" at school, and her mom teamed up with other parents advocating for the terminology to be removed from Maryland state law. This caught the attention of the highest power of government, and now the terminology is being removed in all laws and federal documents.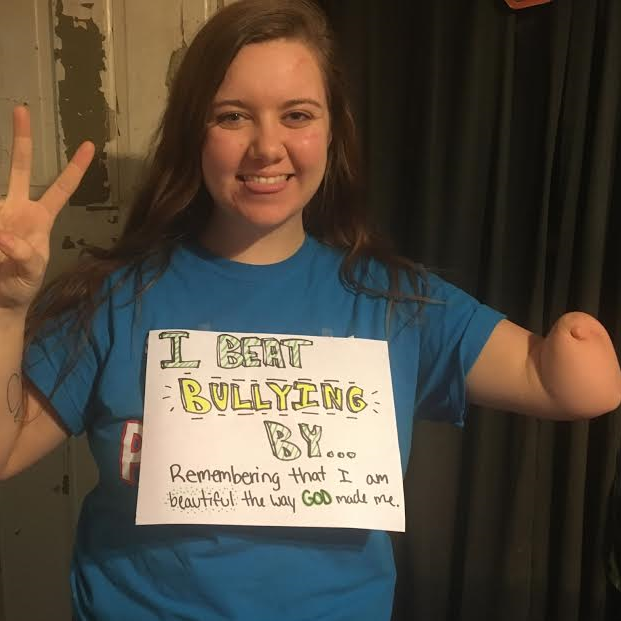 This is just a part of the nationwide movement to remove the R-word from all aspects of societal language. The Special Olympics has officially deemed March 1 as the annual Spread the Word to End the Word day, and encourages people all over the country to pledge to stop using the R-word and raise awareness for the harmful effects of that terminology. Not only is it important to stop using hurtful words, but it is also important to stop bullying in all its shapes and forms, and to reinforce that degrading a human being is never acceptable.
As part of this movement, DoSomething.org, the largest tech company exclusively for social change, launched the I Beat Bullying campaign to create the largest crowdsourced anti-bullying guide ever. In February, we asked our 5.5 million members to share real-life tips on effective ways to overcome bullying. In March, we'll compile the tactics and send the guide to young people all over the country.
We hope that this guide would encourage thousands of students, whether they share similar stories as mine or Rosa's, or have been bullied for other reasons, to rise above bullying and effectively shut down hurtful words and actions. Every single person on this planet is perfect and beautiful just the way they are, and no one should tell them otherwise. Add your anti-bullying tactics to the I Beat Bullying guide, and on March 1, take the pledge to stop using the R-word.
I beat bullying by letting those hurtful words kids used to say to me fuel me with the ambition and drive to make something better of myself. And today, I couldn't be prouder of the person I've become — an unapologetically bold woman who doesn't let anyone stop her from achieving the things she has set her mind to do. Sure, the journey was not easy, but the hardships I've had to overcome make my accomplishments taste a bit sweeter.
Take the pledge! Sign up to support the elimination of the derogatory use of the R-word from everyday speech and promote acceptance and inclusion.
We want to hear your story. Become a Mighty contributor here.