To the Well-Meaning Stranger Who Can't Imagine Living With My Disability
---
Dear Well-Meaning Stranger,
You noticed me in the spice aisle at our local grocery store. You observed me doing things a little differently due to my disability. While I enjoyed our quick chat, I feel I must share something with you. When you say, "I could never do that," I don't hear a compliment. I hear your fear of being like me. It's OK! I'm not offended. I know you mean well. I realize it's hard for you to imagine yourself living with my disability. I know you believe it would be "just too hard" for you. With this letter, I hope I can help ease your fear.
First I'll be transparent and tell you it is hard at times. It can be incredibly frustrating when you aren't able to do something so many people take for granted. There are moments of tears, moments of resentment and moments of anger. That does not mean it's an impossible life to lead. It doesn't mean the struggle isn't worthwhile. I know we've only just met, but I truly believe you could do it, too — if you had to. If you had no other choice, you could in fact do the very thing you "can't imagine."
Not everyone with a disability was born that way. In fact, many people were in the same position you're in right now, thinking, Oh, I could never do that. Then, all the sudden, there they were, living a new reality. I tell you this not to increase your fear but to help ease it. You really could do it. You've already done hard things in your own life. Remember those months of sleep deprivation walking around your house with your fussy newborn? What about when you had to step in to care for your aging parents while you were working full-time and taking care of your own family? Yes, the circumstances are different, but when you had no other choice, you just simply did what you had to do. You had to learn to go about your life in a different way. For a person with a disability, there are things like various kinds of rehabilitation, specific training to do things independently and countless resources available to help us find the best way to go about our daily lives.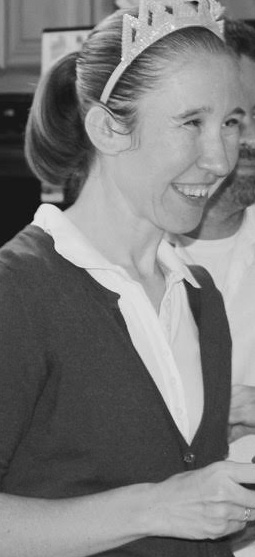 Yes, there can be some grief. At times you might grieve the loss of certain things you used to do independently that now require modifications and assistance, or perhaps in some cases, you just simply aren't able to do them anymore. Perhaps counseling, journaling or some other combination of things would help you through this part in the process of self-acceptance. You would keep living your life and find hope to keep going. You would still be able to appreciate things that bring you joy. You would still find beauty in this new life.
This life with a disability is worth living even if it looks — and sometimes is — hard. Honestly, most of the time we are so engaged in the everyday, ordinary business of living our lives that our disability is not our main focus. We celebrate victories and birthdays, and we embrace all of life's good things. We're not dwelling on the hard parts. We're not stewing in the anger or resentment. We are going about our day and doing the best we can.
So dear stranger, you truly could do it — if you ever had to.
Sincerely,
Person With A Disability
The Mighty is asking the following: Write a letter to anyone you wish had a better understanding of your experience with disability and/or disease. If you'd like to participate, please send a blog post to community@themighty.com. Please include a photo for the piece, a photo of yourself and 1-2 sentence bio. Check out our Share Your Story page for more about our submission guidelines.
Originally published: September 23, 2015