It's Time to Upgrade Accessibility
---
Many times in our lives we're asked "Why?" It starts from the time we are infants and continues throughout our lives. Why did we say the things we did? Why did we react a certain way? Why have we made certain decisions?
When I started a hashtag on Instagram, I knew the first question would not be about its origin, but "Why is it necessary?"
Growing up as a child with cerebral palsy had its challenges. Accessibility was a major one. Though things had vastly improved from the previous 20 years, there was still so much improvement needed.
Almost 30 years after the Americans With Disabilities Act was signed into law, society still has not made access much easier to attain. Many believe that a ramp and/or a parking space painted blue constitutes access and/or accessibility. For those of us that have to deal with these challenges on a daily basis, we know the truth.
We know the ramp might just barely accommodate our assistive devices or that we may find ourselves unable to get back into our vehicles because someone has illegally parked next to us, blocking us in. We also experience things such as accessible bathroom stalls that comfortably accommodate an able-bodied person, but barely fit a motorized wheelchair user.
Who or what determines if something is accessible?
In an ideal world, all doors would be automatic, ramps would be perfectly built, and bathroom stalls would be as spacious as necessary. Sadly, we do not live in such a utopian environment.
That's why I created the hashtag and movement Upgrade Accessibility.
Meeting the bare minimum standards as far as accessibility is no longer OK.
It's time businesses understand that our money has just as much value as those of our able-bodied counterparts. If we cannot enter their premises or comfortably get around once we are inside, we cannot or will not spend our money there.
Businesses need to view lack of acceptable accessibility as loss of profit. Perhaps then and only then will things change.
To learn more about Upgrade Accessibility, follow the hashtag #upgradeaccessibility on Twitter, Facebook and Instagram.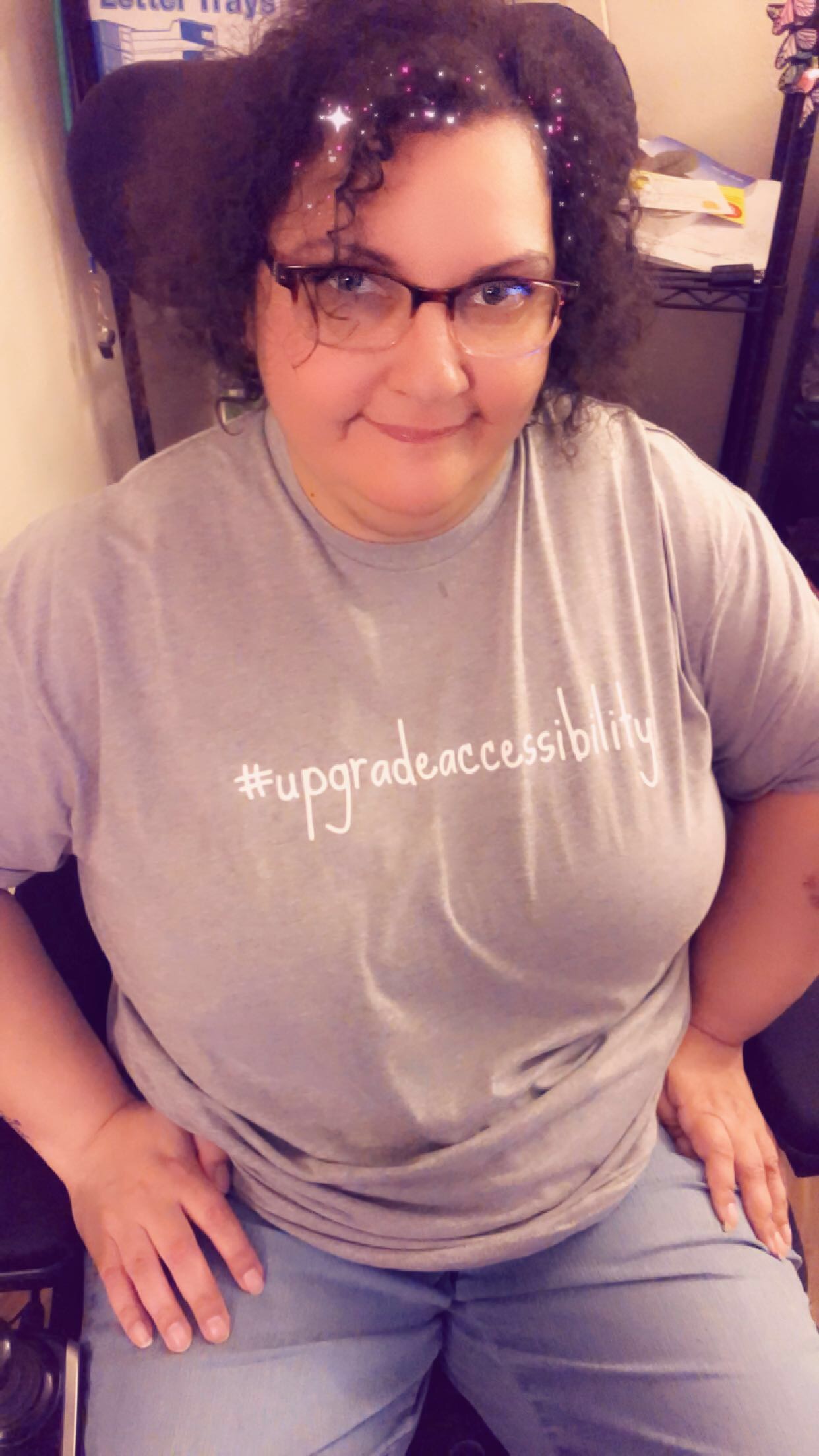 Originally published: February 14, 2019