Inclusive Erotica Featuring People With Disabilities You Can Read, Watch and Enjoy
---
Editor's Note
Editor's note: This post contains sexual language and links to outside websites containing explicit sexual material that may be triggering. NSFW (or "not safe for work") warnings have been added to indicate a link leads directly to graphic sexual images.
We already know disability representation is important across all media —  and that includes erotica.
People with disabilities are often left out of conversations about sex as well as sexy time resources. But like in all areas of life, it's important for people with disabilities to see themselves represented with sexual agency in erotic works of art, including film, literature, art theater and photography.
"It can be very empowering for a person with a disability to be in erotica and to be seen as sexy AND disabled," Angela Car, a sexual health educator, advocate and Mighty contributor said. "The goal in including people with disabilities should be to make that person feel sexy, not make them feel like they are there because of their disability. It should empower, enrich and make that person feel good about themselves."
Eva Sweeney, sex educator and host of "Cripping Up Sex With Eva," added that erotica portraying disabled people as capable sexual partners is good for everyone — whether you have a disability or not.
"Disabled bodies are often left out of the erotic narrative and when we do see them it is often portrayed as tragedy or fetishized," Sweeney told The Mighty. "Also it helps able-bodied people see disabled people as sexual beings and potential partners."
Both Car and Sweeney said these types of representations for people with disabilities — ones that sidestep fetish and, as Car said, "see[s] people with disabilities as adults with the same sexual needs and desires as everyone else" — are far and few between.
While we need more erotica created by people with disabilities, we found a few potentially satisfying erotic adventures you might want to take a closer look at.
1. Xan West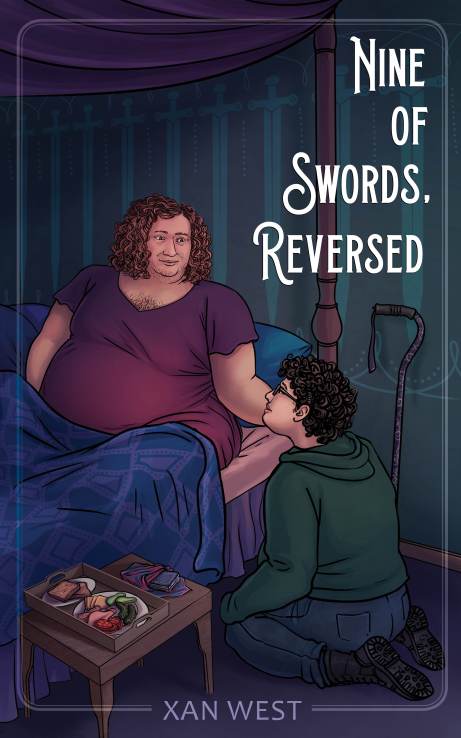 Xan West — aka Corey Alexander — is an award-winning disabled erotica writer who includes disability, BDSM and queer narratives in their work. They have written a series of essays and books that might be right up your alley if you're looking for an empowering sex-themed read. Most recently, West published "Nine of Swords, Reversed," a dominant/submissive "romance novelette" with "autistic, disabled, chronic pain, PTSD and depression representation."
What to read: You can sample some of West's work by reading their guest post on Sugar Butch and find other work and links to purchase on their website.
2. Penelope Friday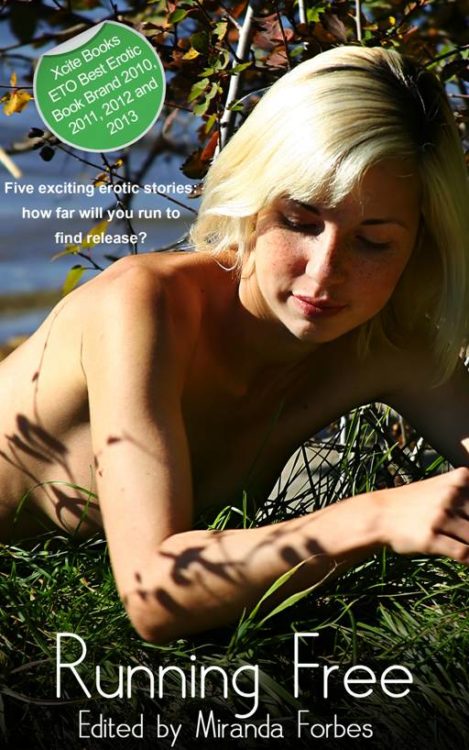 Penelope Friday covers a lot of ground in her erotic writing, including disability. One such story, "Picking the Man," was her first to feature a disabled character, inspired by her own experiences. In an interview with U.K.'s Scope, Friday said she sometimes uses a wheelchair because of myalgic encephalopathy (ME), and this impacts how prospective sexual partners see her. "[I'm] treated like two different people depending on whether I'm in my wheelchair or not," she told Scope.
What to read: You can view all of Friday's published erotica on her website, though you may need to do some extra digging to find disability-specific stories. You can read "Picking the Man" in the erotica collection "Running Free" (warning: NSFW).
3. Lyric Seal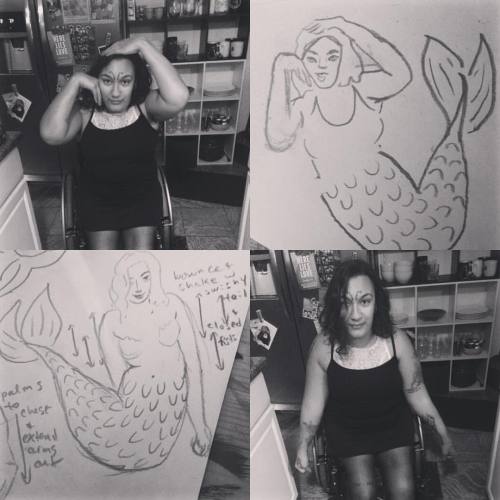 Erotica comes in all forms, and that, of course, includes film. Lyric Seal, who identifies as queer, disabled and is a wheelchair user, is one such porn performer to seek out. In an interview with Queer Porn TV, they describe their style as "grit and glitter." They also said it's empowering to explore both your own and your partner's body through sex. As a bonus, you'll know first-hand just how wonderfully sexual "other" bodies are.
What to watch: You can view some of the films Lyric Seal has starred in via CrashPadSeries.com (warning: NSFW) and follow them on Tumblr.
4. Jane Way (Billy Autumn)
✨ Big Daddy Energy ✨https://t.co/crTpNMB03j pic.twitter.com/CO8f2co7Vj

— Jane Way (@janewayxyz) February 12, 2019
Jane Way, who formerly went by Billy Autumn, lives with Ehlers-Danlos syndrome (EDS). They are a performer and sex worker on a mission to bring better representation to porn through their production company, Porn's Not Dead. Way also told Sexpress (warning: NSFW) that sex work has been nothing but empowering.
"A lot of sexworkers are disabled, either physically, mentally or both," she said. "This work allows us to take care of ourselves, and for me it totally has helped me reclaim my sexuality as a disabled person."
What to watch: You can keep up with Way's latest projects on her website (warning: very NSFW) and stay tuned for Porn's Not Dead sometime in 2019.
5. Daniel James
Performer Daniel James, who has cerebral palsy, started as an alternative porn performer but his growing reputation and popularity in the porn world have taken him mainstream. He's learned to modify sex positions to accommodate his disability, and he's happy to show others just how far he can go.
"People develop this screwed up notion in their mind that all individuals with disabilities are physically incapable of sex," James told Queerty. "Sex when you're disabled all comes down to the technique and thinking of ingenious ways to use the surroundings to your advantage."
What to watch: James has films on a variety of adult sites across the internet. Search 'Daniel James porn' online to find websites that feature his videos (warning: NSFW).
6. Leah Lakshmi Piepzna-Samarasinha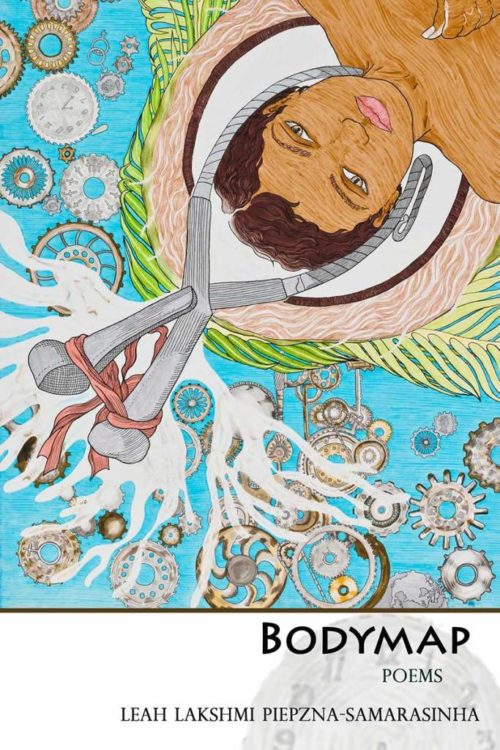 The intersection between body politics and erotica can be almost non-existent. That's something disabled author Leah Lakshmi Piepzna-Samarasinha has captured in her collection of poems, "Bodymap." It's not erotica in the traditional sense, but Piepzna-Samarasinha's poems explore how queer, disabled people of color navigate the world through "transformative love and desire" and "body stories." Depending on what gets you going, "Bodymap" may be just the erotic read you need.
What to read: You can pick up your copy of "Bodymap" via Small Press Distribution online.
7. Lisa J. Murphy
There's a visual component to erotica and artist Lisa J. Murphy wanted to bring that excitement to those who are blind or have vision loss. Called "Tactile Minds" (warning: NSFW), Murphy created a book of 17 hand-sculpted "tactile photographs" that allow you to run your hands all over the bumps and ridges of the naked human body. The book also includes a Braille description of each image.
What to read: You can inquire about picking up your own copy of "Tactile Minds" via Murphy's website (warning: NSFW).
8. Jocelyn Woods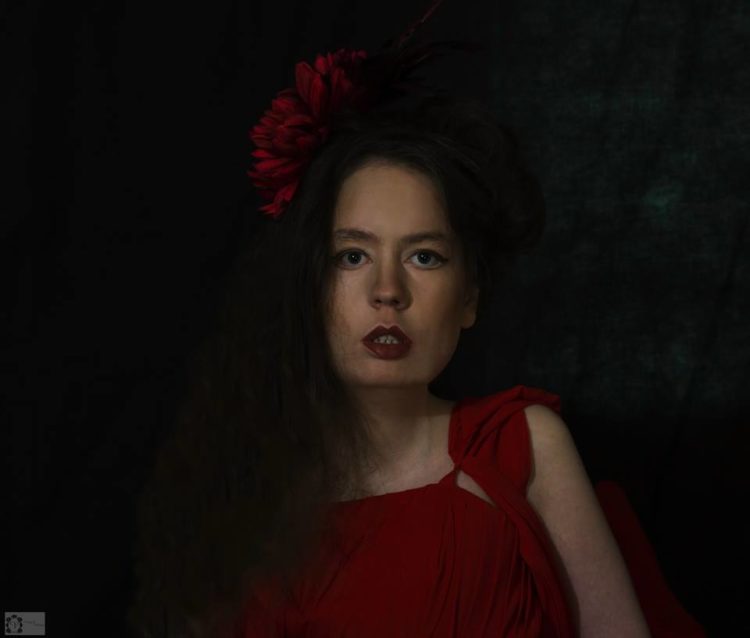 For many, sensuality and spirituality are closely linked. If that's you, Jocelyn Woods' (warning: NSFW) erotic works of art, theater and performance capture the transcendent nature of sex and body. Woods, who lives with a neuromuscular disease that limits her mobility, began her erotic work with a series of erotic portraits (warning: NSFW) and has since expanded into other mediums.
"My body is on full display as an art medium," Woods writes on her Patreon page. "It is my fervent passion and dedication to push the boundaries of expression beyond current societal paradigms, to catalyze new perceptions regarding disability, sexuality, and the interconnection of the spiritual and physical."
What to see: You can keep up with Woods' projects on her Patreon page (warning: NSFW).
9. Encarna Conde
Encarna Conde advocated for disabled performers to take the spotlight in porn films with Spain's biggest producers. When no one answered the producer's resulting casting call for people with disabilities, Conde decided to step up and do it herself. Conde, a native of Spain, lives with the degenerative nervous system condition ataxia and uses a wheelchair.
She made her porn debut in "Breaking Barriers" at age 45 in 2006 with an empowering message: "Everybody, whether they are disabled or not, has the right to make their own sexual choices,."
What to watch: It's unclear if Conde starred in any films beyond "Breaking Barriers" and it's hard to find the film online.
Want more adaptive ways to spice up your sex life? Check out these accessible sex toys and these disability-inclusive sex positions.
Header image via ComicSans/Getty Images.
Originally published: February 15, 2019