Let's Call Joaquin Phoenix's New Role Exactly What It Is: Offensive
---
Sometimes the news isn't as straightforward as it's made to seem. Karin Willison, The Mighty's Disability Editor explains what to keep in mind if you see this topic or similar stories in your newsfeed. This is The Mighty Takeaway.
Director Gus Van Sant recently announced he is making a movie about disabled cartoonist John Callahan. "Great!" I thought at first. But unfortunately, the news isn't good. Yet again a non-disabled actor, Joaquin Phoenix, has been cast in the role of a person with a disability. Despite activism from the disability community, including actors with disabilities demanding fair casting, this keeps happening over and over again. And this time it's particularly offensive, because casting Joaquin Phoenix to play John Callahan goes against everything the artist represented.
I've been a Callahan fan since I was a kid and read about him in a disability magazine. I owned one of his books and appreciated his irreverent style. His cartoons were politically incorrect, and fair warning, if you Google him — some would be taken as outright offensive in today's sensitive climate. His life was difficult; he struggled with alcoholism for years before and after becoming paralyzed in an accident caused by the drunk driver of the car in which he was a passenger. He dealt with the challenges many of us know so well, like finding reliable personal care attendants and working without losing disability benefits. He died too young from complications of a pressure sore in 2010. But he lived fully and unapologetically, and his acerbic sense of humor made his cartoons about disability relatable to many — and insulting to some, who sent him hate mail for "poking fun at the disabled," not realizing he was disabled himself. He captured the funny and ugly moments of life with a disability and wasn't afraid to joke about our circumstances with cartoons like this: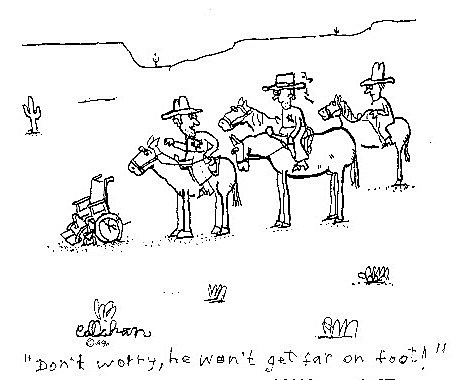 We can't know for sure how John Callahan would feel about a non-disabled actor playing him in a movie. He might have told those of us who are disturbed about this to get over ourselves. But I don't think so. During his lifetime, Callahan said he was "fed up with people who presume to speak for the disabled. All the pity and the patronizing. That's what is truly detestable." A non-disabled director casting a non-disabled actor to play one of the disability community's most outspoken figures is presuming to speak for the disabled. It is co-opting a strong disabled voice in the pursuit of awards and profit. It goes against the disability community's motto, which Callahan clearly references in that quote: Nothing about us without us.
Why in 2017 is it rightly considered offensive to cast a white person as a black character, but a person faking disability in a movie is still acceptable? In the disability community, this is known as "cripping up," and most of us are tired of seeing it. We are frustrated and angered by watching people without disabilities stealing our characters and being rewarded with Oscars and vast wealth, while most entertainment professionals with disabilities languish in obscurity. We are tired of excuses like "there are no 'big name' disabled actors to cast" when we can all think of non-disabled actors who were virtually unknown before their breakout role in a hit film. We are tired of special effects departments giving "digital disabilities" to actors who don't actually have them, instead of doing the reverse to cast a disabled actor whose character acquires a disability later in the movie.
According to the Ruderman Family Foundation white paper on employment of actors with disabilities in television, only 2 percent of TV characters have disabilities, and of those, 95 percent are played by non-disabled actors. People with disabilities are beyond underrepresented in the media — we are excluded from playing ourselves and telling our own community's stories.
For some reason, Hollywood keeps holding onto the idea that an actor can accurately portray disability by mimicking a disabled person's movements and twisting his or her body in unusual ways. But that is not the essence of physical disability; it's a pale imitation of it. Disability, like race and gender, cannot be accurately portrayed without having lived it because it shapes us on the inside far more than on the outside. Disability is living in a body that doesn't meet the expectations set by Hollywood for what is beautiful, and learning to accept that body and find beauty in it. Disability is being seen and judged in some way every single day of your life and having to grow a thick skin to survive. Disability is the emotional strength and practical ingenuity developed from living in a world not designed for you.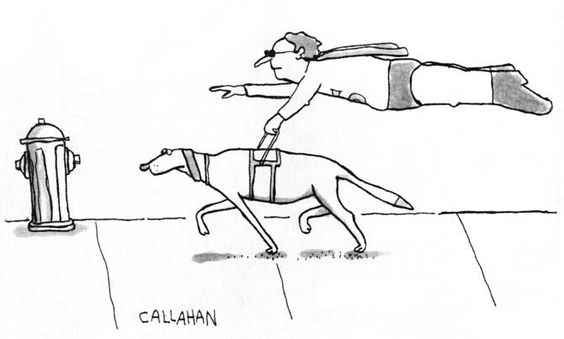 Living with a disability often includes developing a twisted sense of humor — one John Callahan had in spades, and it gave him his unique voice as a cartoonist. His disability made him who he was, and to deny his character that authenticity by casting a non-disabled actor dishonors his memory. It goes against everything he stood — or rather, didn't stand — for.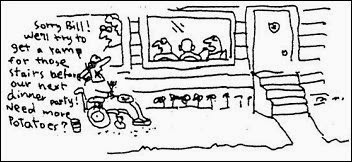 I'm sure it's probably too late for Gus Van Sant to cast an actor with a disability as John Callahan, instead of Joaquin Phoenix. But I wish he would. I wish the two of them would take a few minutes to watch this panel I recently attended at the Ruderman Inclusion Summit.
These are the voices of their colleagues — actors with disabilities, all proving their worth on the too-rare occasions they get the opportunity to share their talents in a movie or TV show. Deaf actress Marlee Matlin also spoke at the event. She's one of only two people with physical disabilities to ever win an Oscar, although non-disabled actors have racked up tons of them by playing us. Marlee has strong words about Hollywood's lack of disability inclusion as well:
"Like the eventual realization that came about that white actors playing characters who are black, or Asian, or Native American, was inauthentic, and simply wrong and racist, it is clear to us that having actors playing disabled is inauthentic and to many, particularly in the deaf community, culturally offensive."
Skip to 20 minutes remaining to watch Marlee's speech:
It's time for the excuses to end. Hollywood needs to stop stealing the stories of people with disabilities and include us in the conversation. John Callahan was shaped by his experience with disability and dedicated his life to telling his story in his own way. And that's why I can't support a movie in which the actor playing him could never truly understand his experience. Casting a non-disabled actor to play John Callahan is far more offensive than anything he ever drew. Callahan deserves better. We all do.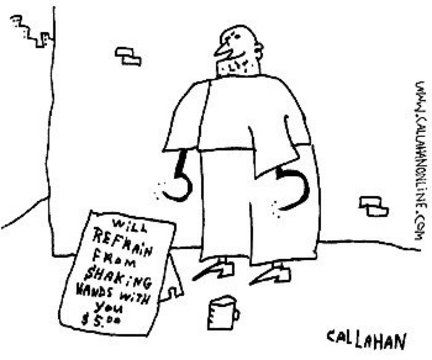 Image via Wikimedia Commons/Harald Krichel
Originally published: December 6, 2017