29 Incredible Costumes for Kids in Wheelchairs
---
I have a daughter with cerebral palsy who uses a wheelchair. The years we have gone to trick-or-treat, our little princess (she has been a princess every year) rides in her chair, which for the night becomes her "carriage."
I like to think of myself as a creative person, however, the idea to decorate my daughter's wheelchair for Halloween did not cross my mind until I saw a friend share a photo on Facebook; they transformed her son's chair into a train car. Turns out, we could have turned my daughter's chair into an actual carriage. Not only that, every year she has gone to trick-or-treat, invariably someone makes a comment about her disability and needing a wheelchair: "Oh poor thing!" "Oh no, what's wrong with her?" "She is too cute to use a wheelchair." I believe those conversations would have gone quite different if she had shown up in a fancy carriage as her servants (me or my husband) collected her candy for her.
We reached out to our Mighty parents and asked them to share the amazing wheelchair creations they have made for their kids for Halloween.
These are their magnificent creations:
"My one son loves 'Star Wars,' so we have done that theme three years in a row, and all the family also wears 'Star Wars' costumes." — Lesley M.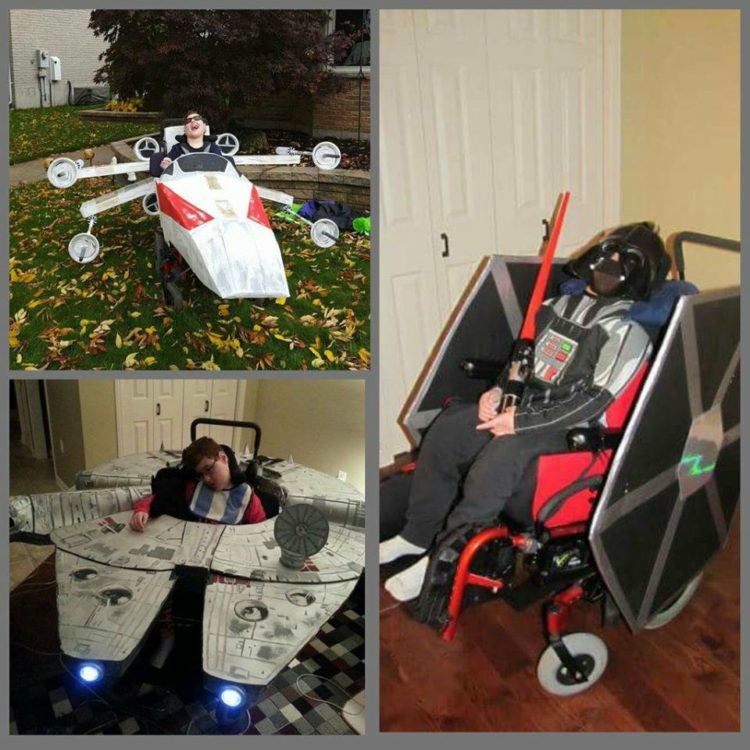 "And last year it was Minecraft." — Lesley M.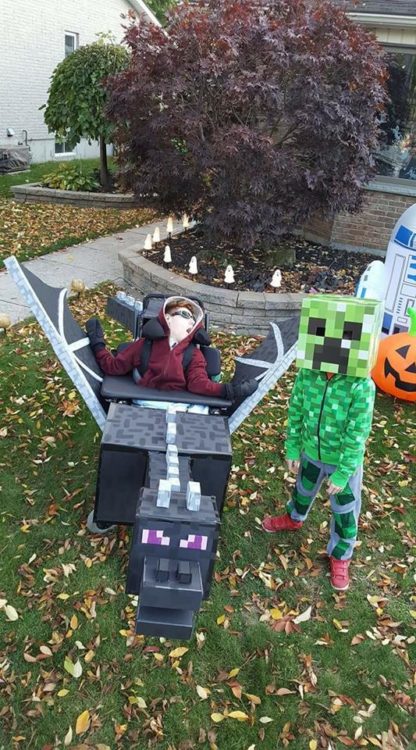 "My son was Santa, twinkling lights and all! He used his talker to sing "HO, HO, HO." He drew the line on wearing a Santa Suit." — Carla F.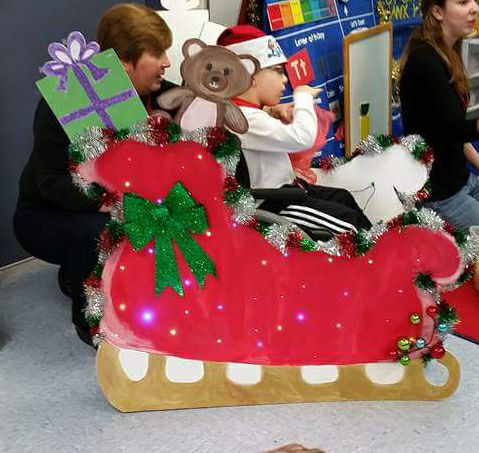 "Marty McFly and made the hover-board to go through his chair." — Cala F.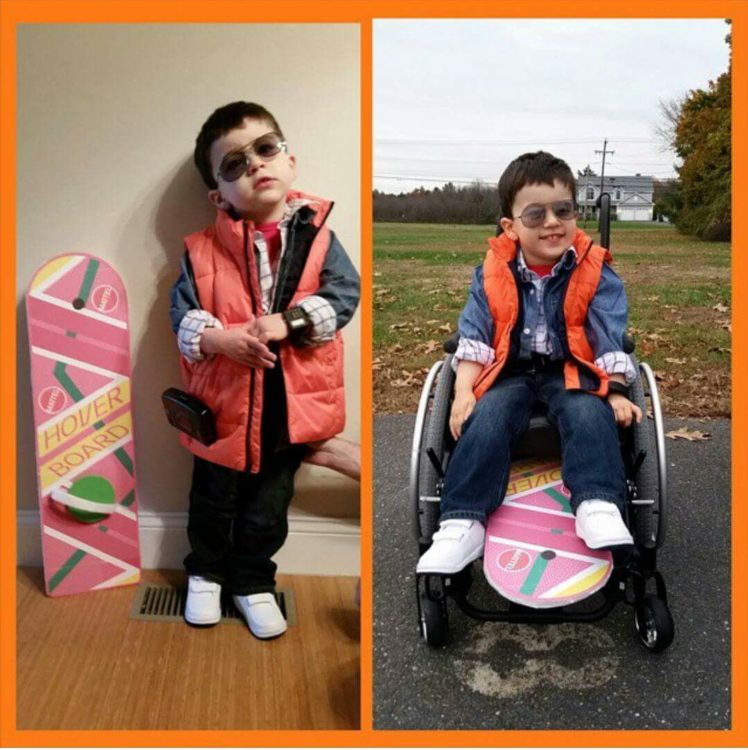 "Last year she was a mom riding the 'struggle bus' in early morning. We did Halloween as a field trip to the news station." — Amanda W.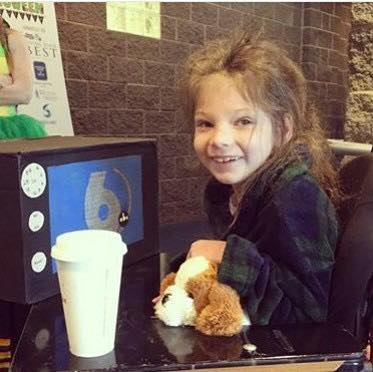 "Two years ago she was Hermione making polyjuice potion." — Amanda W.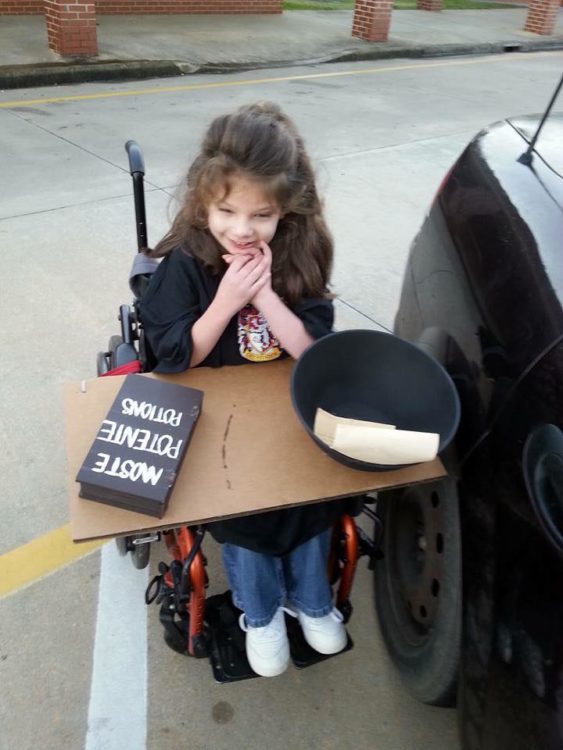 "At MDA Camp, Lowes would come to build floats out of wheelchairs for a parade. The theme for my final year was the Olympics, and they turned my mobility scooter into a chariot!" — Julie W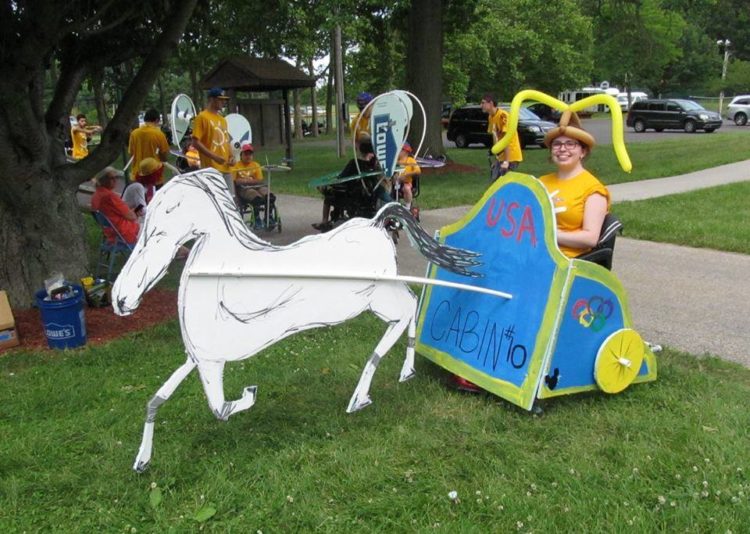 "Logan as Dart Vader. He likes villains, so this was perfect for him! I was pregnant with his sister and dressed my bump as the Death Star to go with his costume." — Jordan S.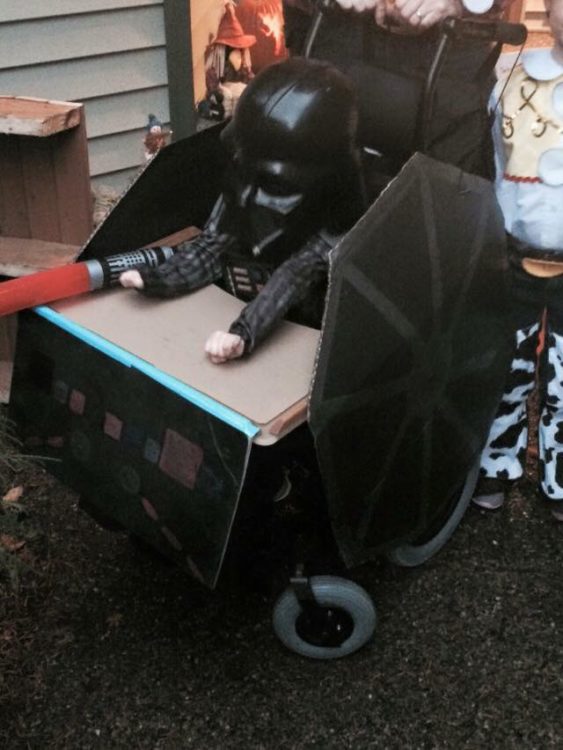 "I think this was Logan's favorite! He is obsessed with Lightning McQueen and was so thrilled to go as him." — Jordan S.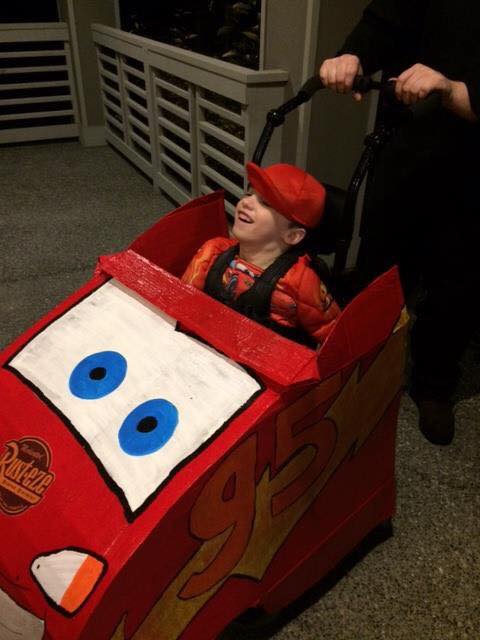 "Logan as Olaf in a sleigh." — Jordan S.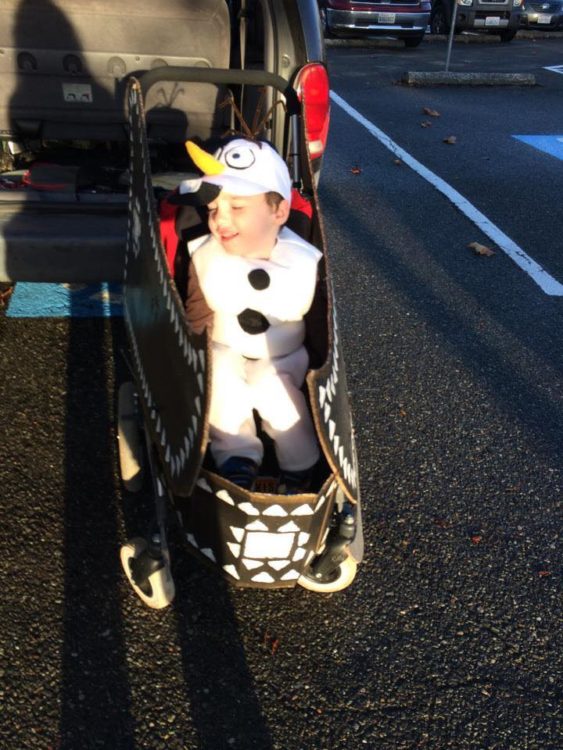 "My daughter, Faith. We try to do something different every year." — Bea I.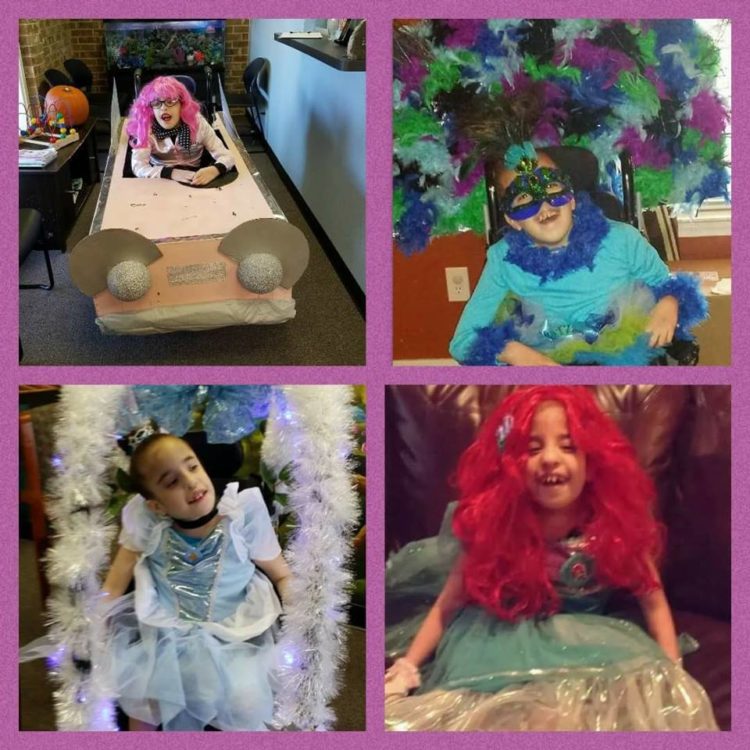 "We always let Mason choose what he wants to be! He has picked a puppy, Mario Kart, Ritz Crackers, College Football Halftime Report and Batman! He always challenges us with his choices, and we love making his dreams a reality!!" — Amy F.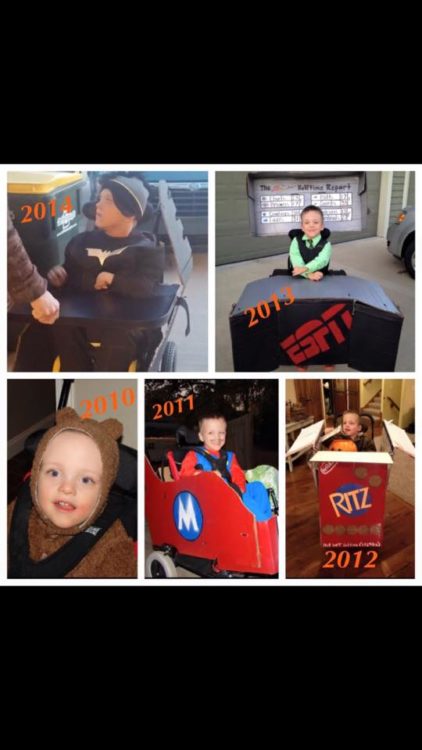 "Last year, Mason wanted to be Santa Claus!" — Amy F.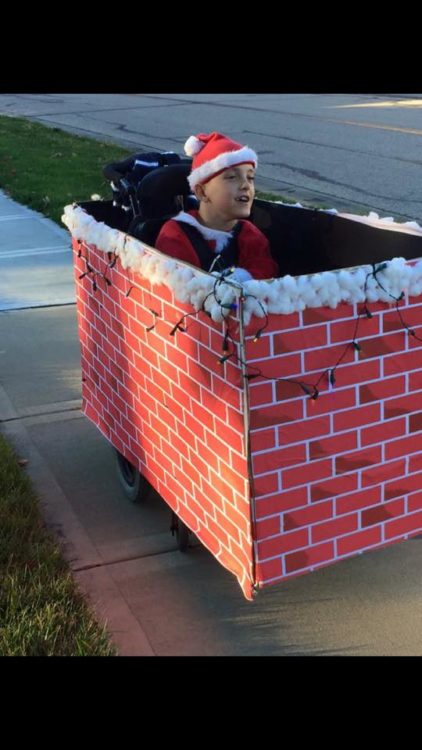 "My son loves Thomas!" — Victoria S.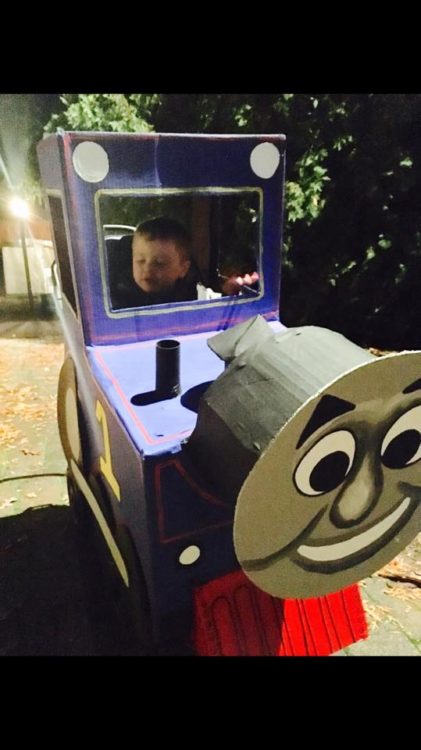 "This is Will. His sister was in love with 'Frozen'! So he naturally liked it as well!" — Sandy H.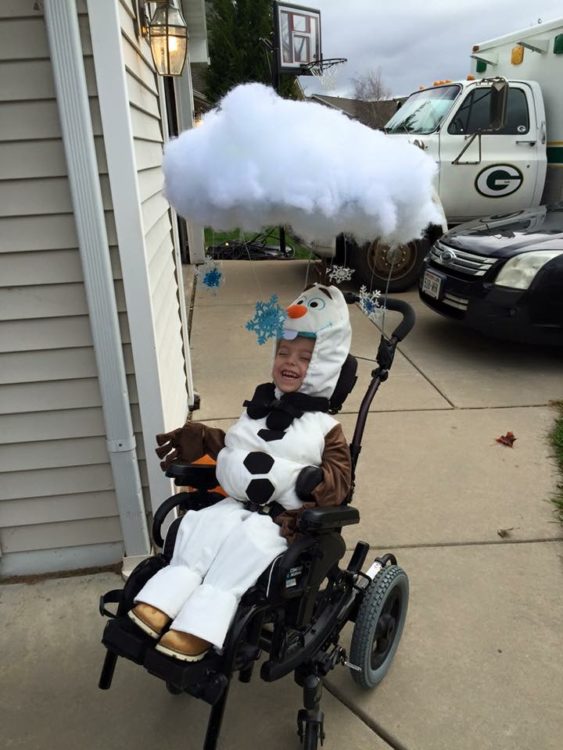 "Star Wars nerds here!" — Stacey G.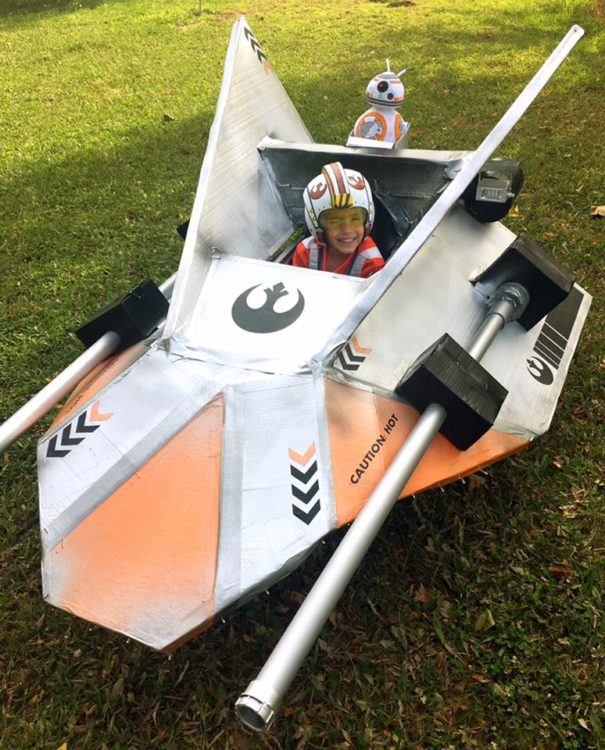 "Wonder Woman flying over the city." — Breda S.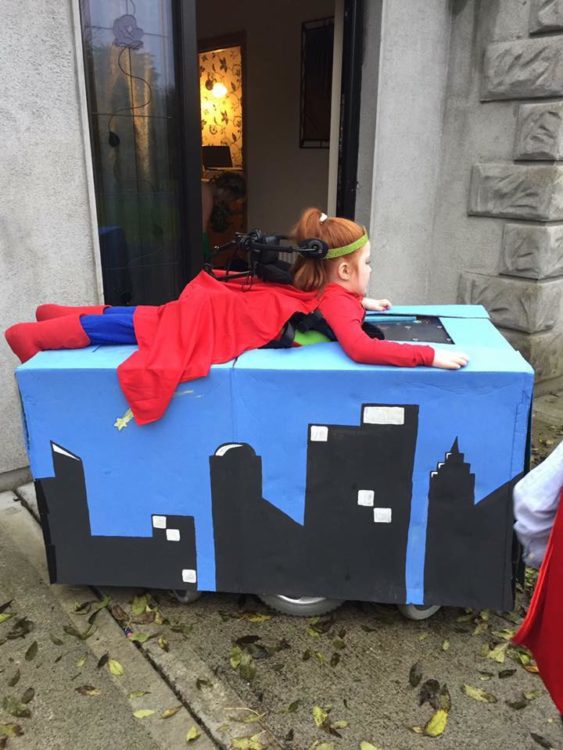 "Blackjack dealer." — Tricia L.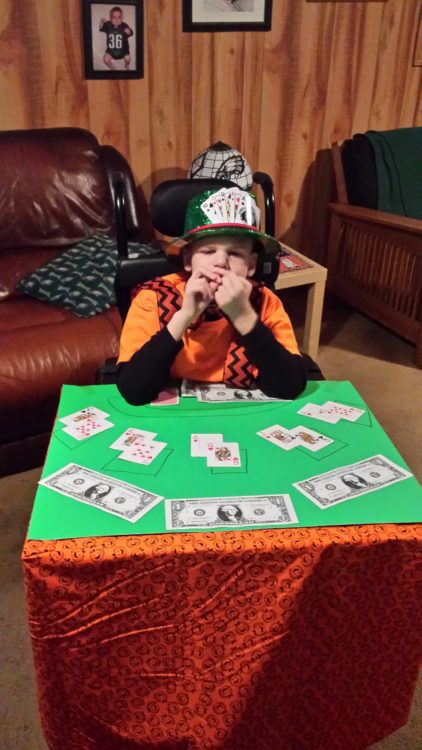 "My daughter was Anna from 'Frozen' two years ago. It was a lot of work but my husband built the sled out of cardboard for over her power wheelchair. Looked amazing driving down the road." — Meredith W.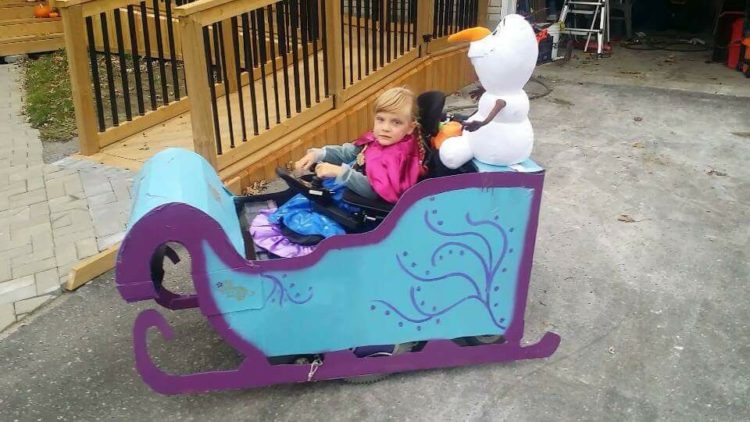 "Last year, my son chose to be Deadpool. So I turned his wheelchair into a chimichanga truck. This year he'll be the 11th Doctor, and his wheelchair will be the Tardis (still working on it)." — Philip V.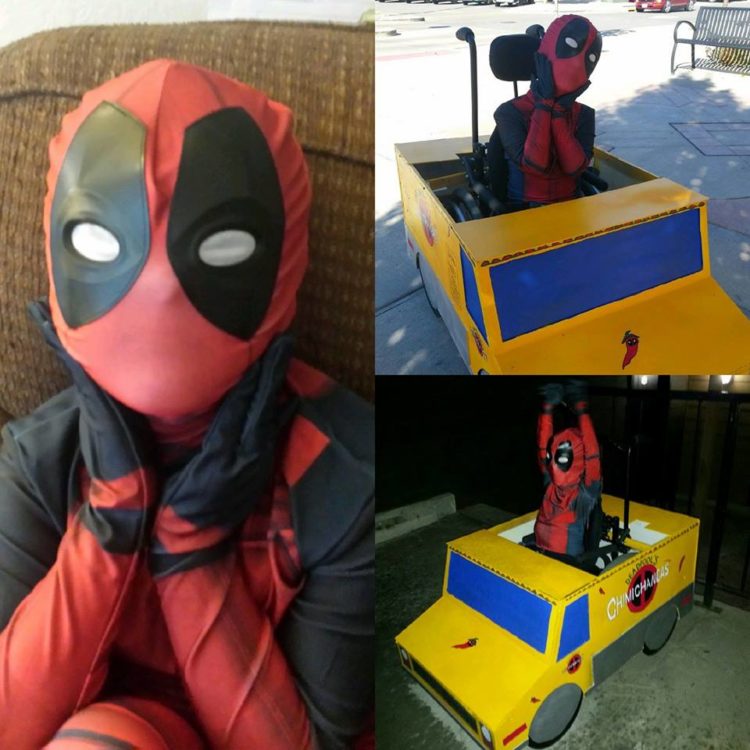 Have you "decorated" your child's wheelchair for Halloween? Let us know in the comments.
Thank you to all the parents who shared their incredible artistic creations with us.
Originally published: October 3, 2017