7 AFO Hacks You Didn't Learn in Kindergarten
---
Disclaimer: The following hacks for AFOs (ankle foot orthosis) and orthotics are based on my opinion and experience as a longtime wearer. I am not a doctor, physical therapist, orthotist, or a rule follower. Everything I recommend (including all of the shoes for AFOs and orthotics in other posts), work for me, or my daughter, and our orthosis and abilities. So please take my recommendations as just that, recommendations. In other words, I'm just trying to help people, so please don't sue me!
7 Hacks for AFOs and Orthotics
I have a love/hate relationship with my leg braces. On the one hand, they help me walk and balance (not minor things) and allow me to be independent, explore the world and have an awesome life. But they can also be super annoying, stifling and controlling. So controlling, in fact, that I'm now completely dependent on and lost without them. I take an extra set of braces and straps with me on vacation in case they break (and they have) because I am unable to walk in shoes without them.
Being a full-time leg brace wearer can be inconvenient and frustrating at times, but I'm grateful for them as I would not be able to do all I can do without their help. So when it comes to AFOs, the good definitely outweighs the bad, especially when you know hacks to make them more tolerable. What follows are seven common AFO and orthotic problems and my solutions.
1. When Your Orthotics Squeak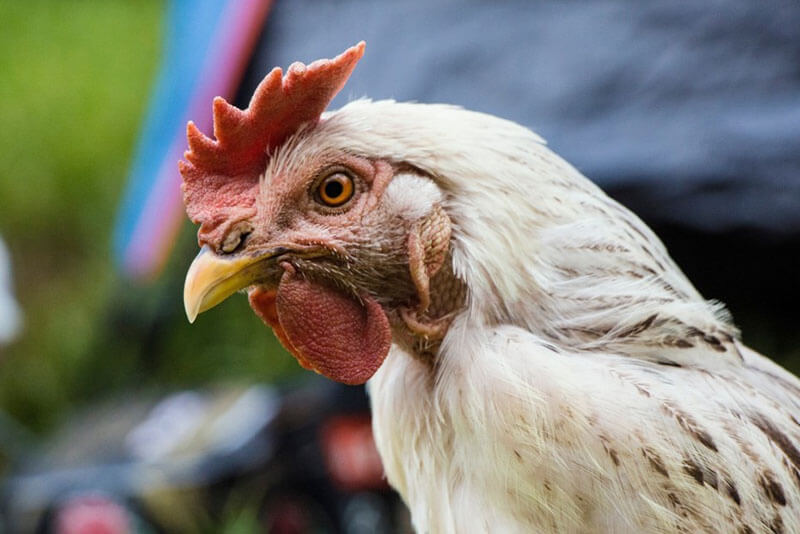 I don't know about you, but the last thing I want to do is draw additional attention to my feet. When my daughter got her first set of custom orthotics a few years ago, we noticed a squeaking sound as she walked. This would make almost anyone self-conscious, especially a teenager. So we found a solution.
The squeaking sound is typically caused by friction when the orthotic rubs against the inside of a shoe. There are several easy hacks to stop that embarrassing orthotic squeak. One quick fix is to apply a thin layer of Vaseline under the insole so the shoe and orthotic rub together more smoothly. You can also use put a dryer sheet (I'm a lavender girl) inside your shoe and underneath your orthotics. This creates a barrier and stops the squeak.
2. When Your Braces or Orthotics Rub Against Your Skin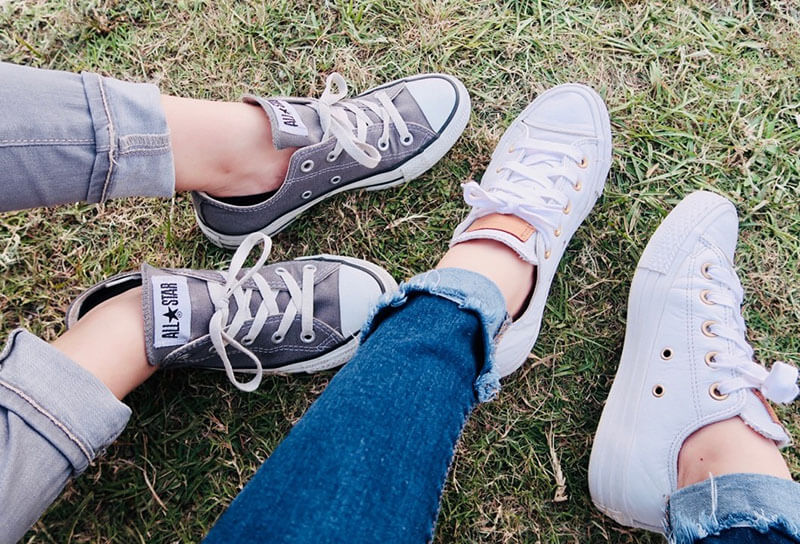 First, it should go without saying, your leg braces and/or orthotics should not cause you pain. If they do, take them back to your orthotist ASAP. There are many adjustments a professional with the right equipment can make. If you're the never return anything, suffer in silence kind of person, it's time to get over it and advocate for yourself.
But sometimes, even after getting them padded and adjusted, your orthotics rub and chafe your skin. When you first notice rubbing, one easy solution is to use a blister balm like this one.
I'm also a big fan of all of the Dr. Scholl's bandages (I should seriously buy stock in the company), especially these moleskin strips.
3. When You Want to Go Sockless
If you wear any kind of braces and want to go sockless, you first need to cover the footplates so you're not walking directly on the brace material. Note for plastic AFO wearers: this involves getting or making covers that line the entire brace like a sock. This is discussed in greater detail here.
If you wear carbon fiber braces, you can either ask your orthotist to cover the footplate, or you can DIY it like I did. To cover my footplates (shown in the photo above), I used a tiny bit of waterproof adhesive called ShoeGoo to attach a thin foam insole to the AFO foot plates. The foam gives me enough cushion (without adding bulk) so I can comfortably wear sandals all summer long.
4. When You Can't Keep Your Shoes On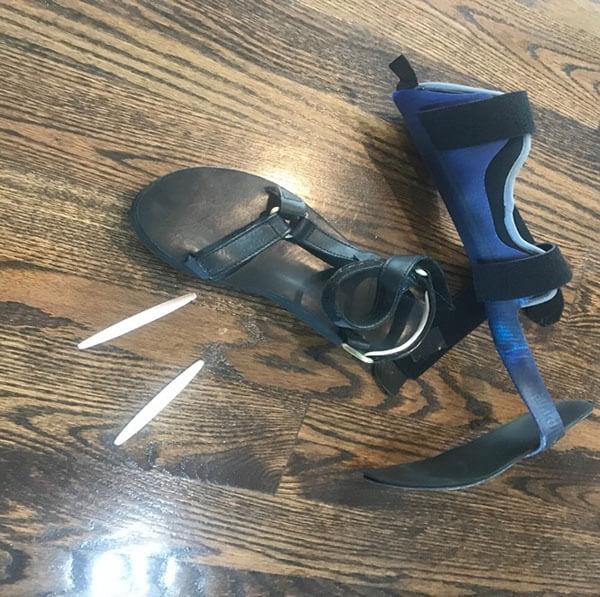 When it's hard to keep your shoes on, it's typically because your brace or orthotic requires more depth than your shoe provides. In many cases, this can be easily remedied by simply removing the padded insole. If that doesn't work, or the insole cannot be removed, there are a few more tricks you can try.
I found these strappy heel grips worked to keep the worn down straps on my favorite flatform leather Tevas from slipping off my heel allowing my shoes to fall off. The sticky straps made a huge difference! You can get them to cover an entire heel or in thin strip form, like the ones I used for my backstrap sandals.
5. When Your Leg Brace Straps Won't Stay Put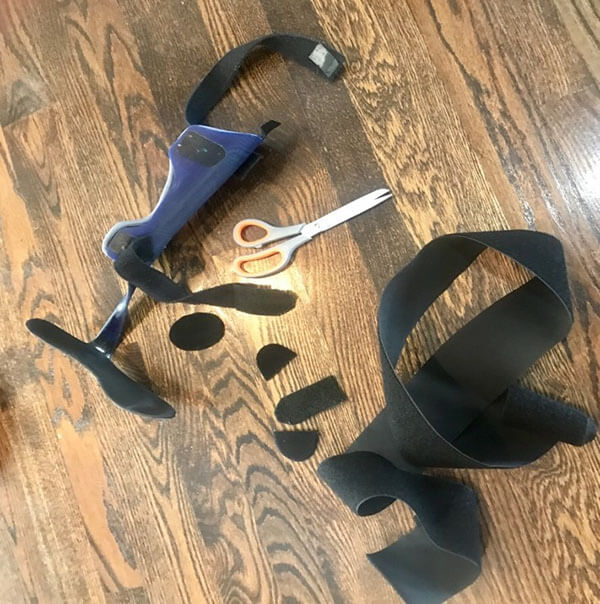 After using many different types and brands of AFOs over the years, I find it surprising that none of the manufacturers provide direct customer access to strapping material and tabs to keep the straps from hanging. I'm a really active person; why should I have to go through a medical provider to replace worn out Velcro straps every month? Well it took me a few years, but I no longer do.
Instead of paying for new sets of straps all the time (not cheap), I pay my orthotist's office their cost to buy an entire roll of the strapping material. This is a win-win since I'm pretty sure they're happy not to have me calling and coming in all the time. Now when my straps start getting thin and worn down looking, I just cut a new set myself at home. FYI, those same rolls are not sold online — believe me, I've looked.
I did find this material I use to hack tabs to keep the straps together and secure. Also, since I have fine motor/hand problems, the tabs make it easier to grab and open the straps to put them on. To make a tab, I cut the material into two identical shapes, like the ones above. I then glue them together so it's thick enough to grab (I have no pincher grip) and so one side is soft (loop material) and the other is rough (hook material) and can attach to the soft straps. I then put a tab on the end of each strap so I can adjust it and accommodate for swelling. Ta Da!
6. When Your Shoe Is Too Big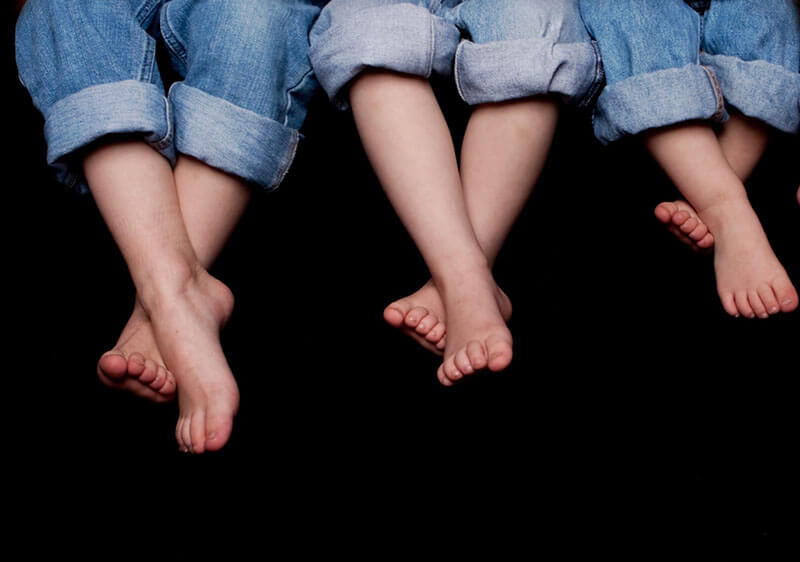 Many people wear just one custom orthotic or AFO and have shared their challenges with me. In response to questions about where to buy shoes in two different sizes, I published a post called Odd Shoe Out. But if you want to wear the same size shoes with an orthosis, you can fill up the shoe without the brace with a shoe filler.
7. When No Shoes Fit
Perhaps you've read my posts about shoes for AFOs and orthotics and ordered 20 + pairs but none of them fit. You feel sad, frustrated and defeated, ready to give up and surrender to a life in bulky, orthopedic sneakers. OK, maybe that was a bit dramatic, but please don't give up!
Where there's a will, there's a way. You could buy a pair of inexpensive wide width shoes and take them to your local cobbler to be hacked. A good shoe cobbler can cut out the shoe tongue and add extended Velcro. You can have the shoe completely opened up and turned into a Mary Jane style by adding an elasticized strap. There are options.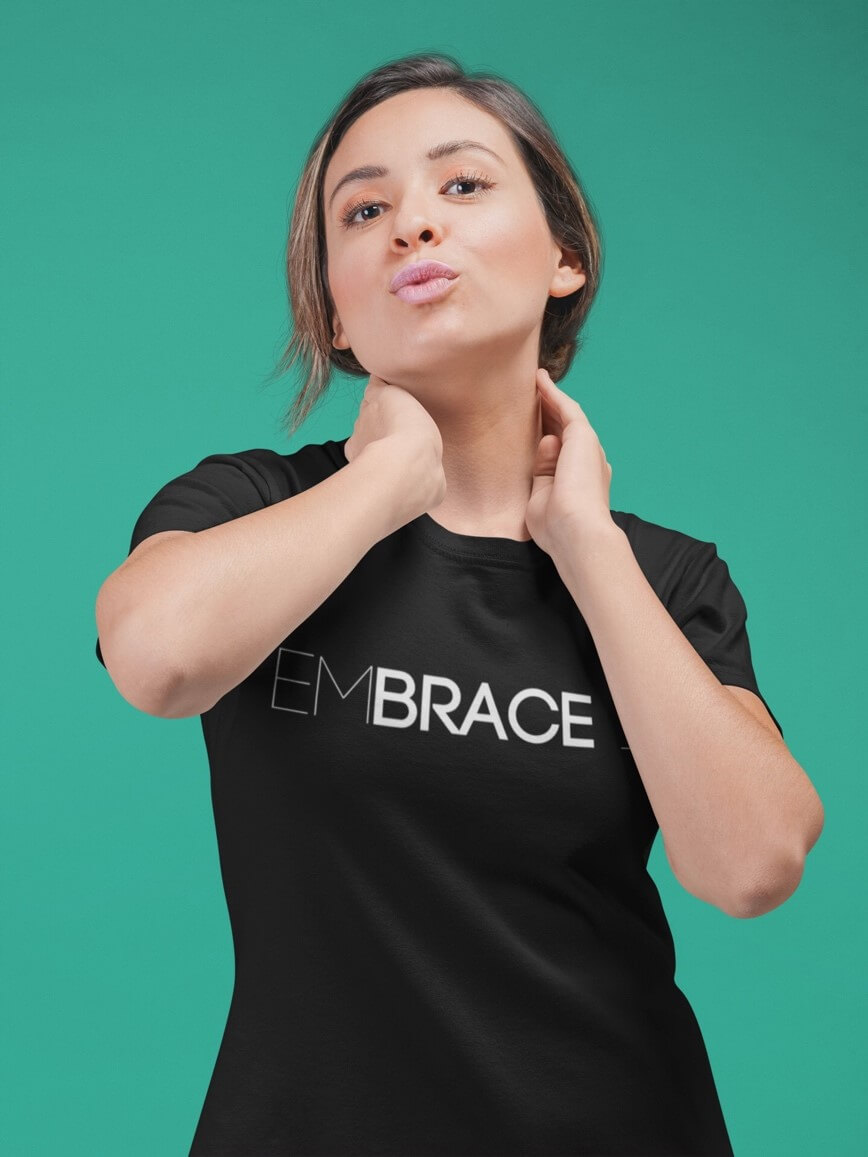 I hope these hacks will help you to better EmBRACE your braces or orthotics!
Originally published: June 30, 2019