5 Lessons I Learned on a Summer Road Trip With My Walker
---
During the summer season, many families take vacations and trips to relieve stress from the year. I had the Southwest on the agenda because I had never fully experienced it. My mom had some vacation time mapped out, and I decided to come along. She wanted to visit Kansas, Nebraska, New Mexico, Arizona, Utah, and Colorado. We chose to drive and stop at points of interest along the way.
Traveling has become an important part of my life since college. I've been lucky enough to travel to Mexico, Rwanda, and around the United States. My desire for travel was and still is insatiable, but I needed to prove to myself and the rest of the world that although I have cerebral palsy, I can travel just as well as others with my walker in hand. My disability is me, so I decided to work with it to achieve my travel dreams.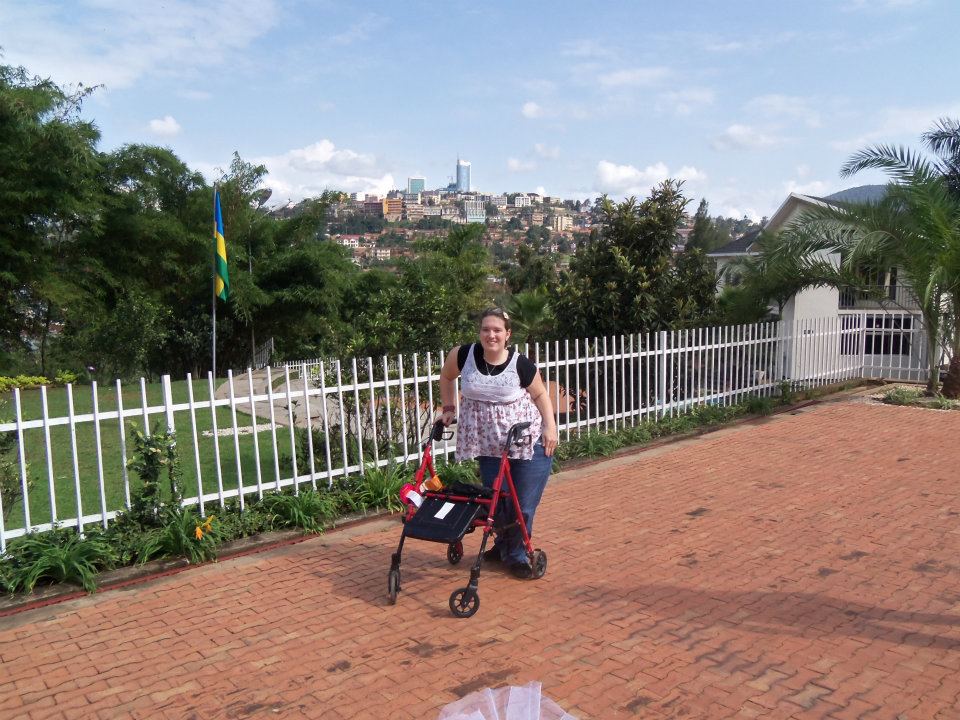 Here are 5 lessons I learned during my most recent trip to the Southwest, and some of the struggles I encountered as a person with a disability.
1. Be patient with yourself. You have needs.
Traveling can be very exhausting physically and mentally. It can be utterly frustrating to arrive at a hotel that you've called ahead for accommodations only to find they don't have what you need, or that the ADA accessible rooms are booked. I can become very easily flustered and become a "grump" before the trip even has a chance to get started.
Don't let it ruin the positive vibes the trip can provide for you. A trip can be therapeutic and spiritually healing for the soul. It can also be embarrassing and exhausting if you don't have the appropriate accommodations. In Rwanda, I had no accommodations and I just had to rely on the travel group to help me into buses, buildings, and houses. Luckily the people of Rwanda were immensely kind and understanding. Their patience helped me realize that if I just remained calm, somehow I would get where I needed to go.
On my recent trip to Colorado, I was unable to find a restroom in the mountains of Aspen that wasn't upstairs. Unfortunately I had an accident and had to change into my mother's pants during the remainder of the drive. I don't share this to embarrass myself, but because somehow during all of that, I was still able to absorb the majestic beauty of the mountaintops. But if you travel with a disability, there will be times you'll want to scream on top of mountains!
Travel isn't a picnic for a person with a disability, but I always have the visions of the places I want to see pushing me forward. Since it was quite a drive, I asked for constant bathroom breaks to stretch my cramped legs. My mom was more than willing to oblige me.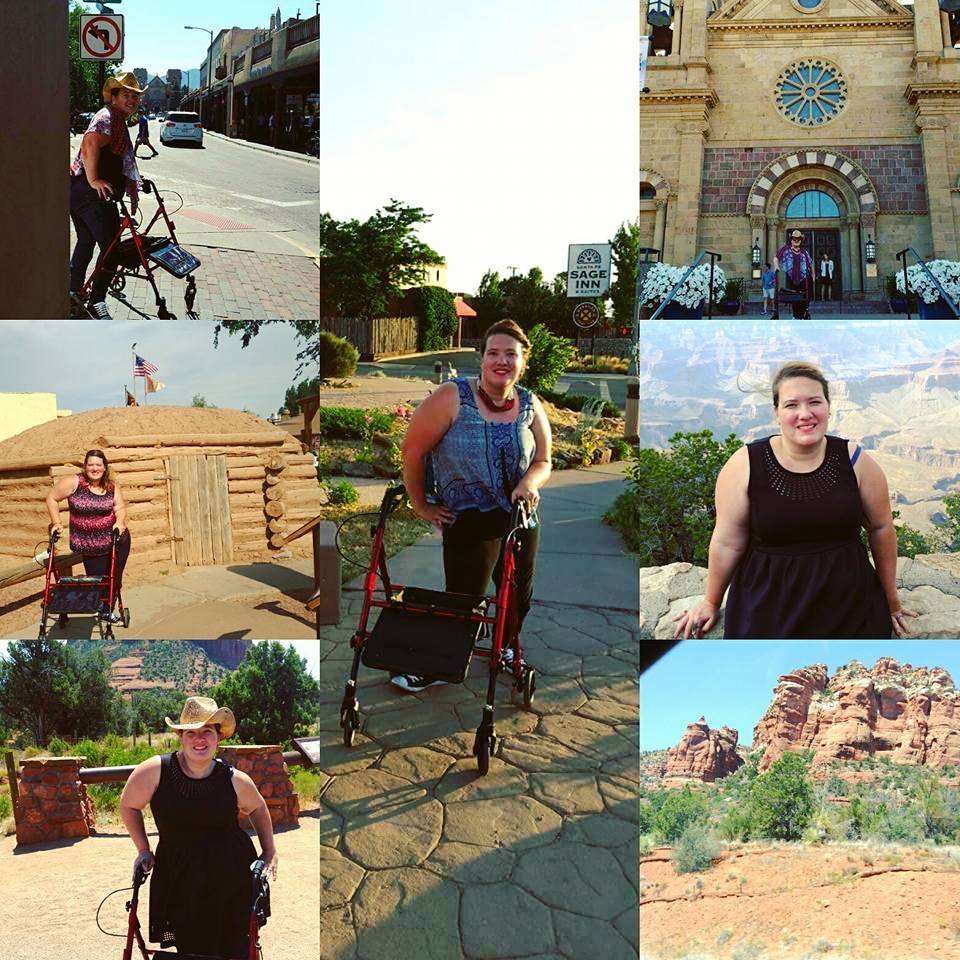 2.  Advocate.
Sometimes you just have to put your foot down and say, I need this accommodation. It's not difficult to lose your cool when you're hot, sweaty and tired. Most of the time, though, people are going to do their best to help you and make appropriate accommodations. I can honestly say that 85% of the places we booked online had the appropriate accommodations, while the others were less than ideal, but they were still willing to help in a positive way. When I was vocal about needing a shower chair, they were able to accommodate. I was loud and proud and I continue to be. I also would inform the front desk if the shower chair was unstable, and potentially a hazard.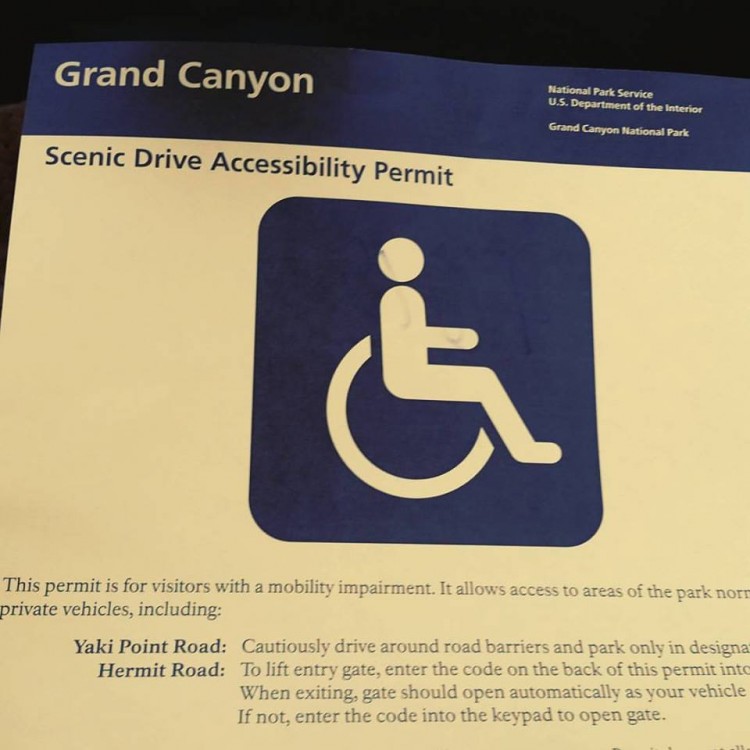 3. Research.
This may seem obvious, because everyone typically does vacation research first on TripAdvisor, Expedia, etc. but doing your disability-related research ahead of time has some nice benefits. During our trip to the Grand Canyon, we already knew that people with permanent disabilities could enter with no cost. It was definitely helpful to know we could drive up to scenic points of interest. Of course, you need to research hotels as well, but always call to confirm the ADA rooms, because sometimes when you book online it doesn't show up that you need accommodations.
4. For non-disabled counterparts — be understanding and be willing to listen.
I consider travel like an episode of "Game of Thrones." There's so much action and amazing mind-blowing parts, but there are also some very sad, frustrating moments. Often, I would get upset with the people that I travel with that they did not understand what I was going through. After a day of shopping, exploring, and sight-seeing my non-disabled travel partners (my mom, fiancé) would feel refreshed and bursting with energy. I would feel like a cellphone running on 1 percent battery. I would feel exhausted, angry and frustrated, especially after a day full of "inaccessible surprises," such as no accessible bathrooms, high beds, wobbly shower chairs, etc.
Sometimes I would start arguments, other times there would be tears, but somehow I would manage to remember the good parts of the day — the views, shopping, etc. — and feel better. I want to travel more than anything.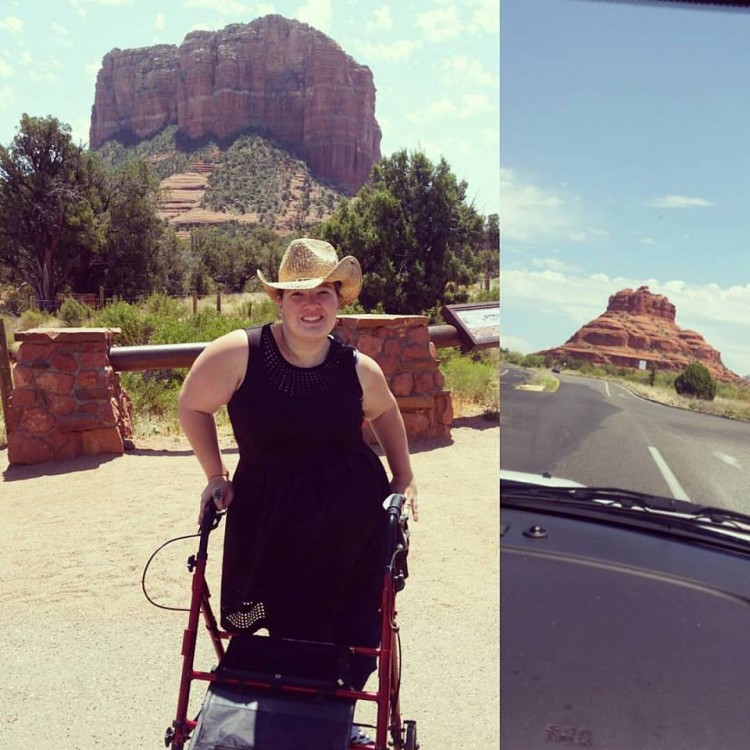 5. It's all worth it.
The best part of the trip was visiting Sedona, Arizona and checking out the amazing red rock mountain views. The air was refreshing and it wasn't overly hot. I marched through the downtown Santa Fe area with ease and visited the shops and the friendly people.
Seeing sunsets over the Colorado mountains, witnessing rushing waterfalls, feeling the cool breeze of the mountains, experiencing the dry heat of New Mexico, taking in the view of the Grand Canyon and seeing cactus in the wild were the parts of the trip I found the most meaningful and "worth it."
Would I do it again? Absolutely!
I cannot speak for all people with disabilities while traveling, because we all have our own unique needs. I can only speak for my own experiences. But I can tell you this. I deserve to travel like everyone else. Travel can help you spiritually and emotionally. Honestly, it doesn't help me physically, but I do it because I know I am worth every experience other people get to have.
Originally published: July 25, 2016