How 5 People Made Their Work From Home Offices Disability-Friendly
---
One of the perks that come with working from home or working remotely is having the ability to make your space work for you, which is very important for people with disabilities and health conditions. From sitting to standing desks, sunlight lamps, and sensory toys, having the ability to create your space has been game-changing for so many people.
Curious, I asked The Mighty's staff and super contributors what their disability-friendly office looks like.
Here's what they had to say:
1. "The main component of my office space is that it has a bed instead of a desk. This is because I have a sitting disability (due to osteoarthritis, degenerative disc disease, and herniated disc). A standing desk isn't an option for me due to chronic fatigue from my chronic fatigue syndrome and fibromyalgia. The greatest accommodation of all isn't the furniture, but the fact that I am self-employed (speaker who teaches about invisible disabilities) and can adjust my work schedule around my unpredictable chronic illness; no boss, no pressure, no insensitivity, no overdoing!" – Christina I.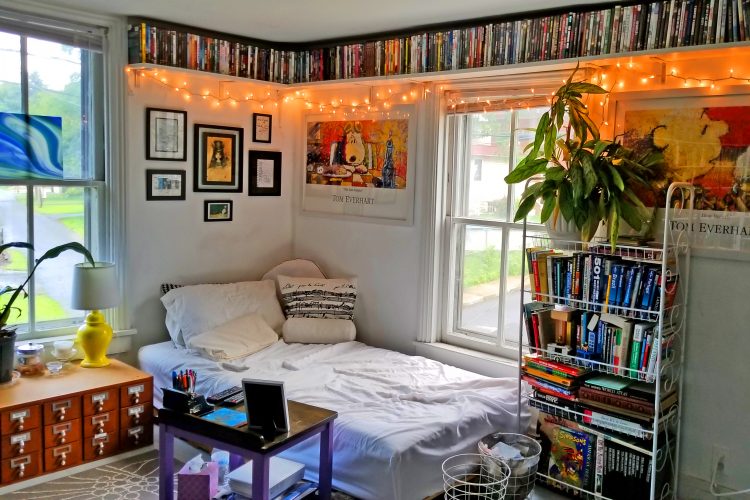 2. "In my home office space, I have a mini fan and Brita water bottle to help with temperature dysregulation and hydration for postural orthostatic tachycardia syndrome (POTS), sensory objects (e.g., a candle), and a therapy light for my borderline personality disorder (BPD), depression, and sleep disorder. I have organizers to help me stay in order during my symptomatic days, like brain fog, fatigue, and executive function difficulties. I also set up my desk to be on the other side of my couch stool so that I can prop my feet on top of it when I need to change positions, as is often the case with POTS." – Kellyann N.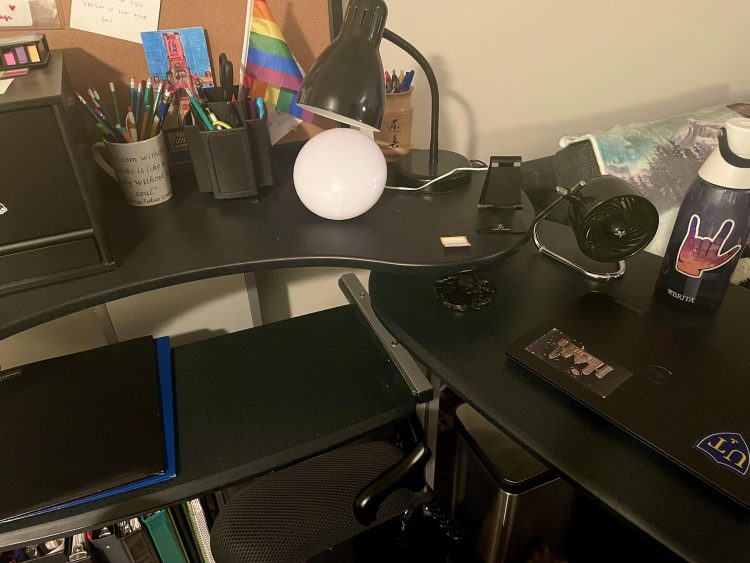 3. "If I'm able to, I sit at my desk, supported with seat cushions to ease pressure on my hips and spine, wrist cushions, and a footrest. If I'm unable to sit at my desk, I work from bed with a back pillow and a lap table. I have a mini-fridge in my bedroom to stay hydrated as well as a gooseneck phone holder attached to my end table to make it easier to use my phone from bed." – Teona S.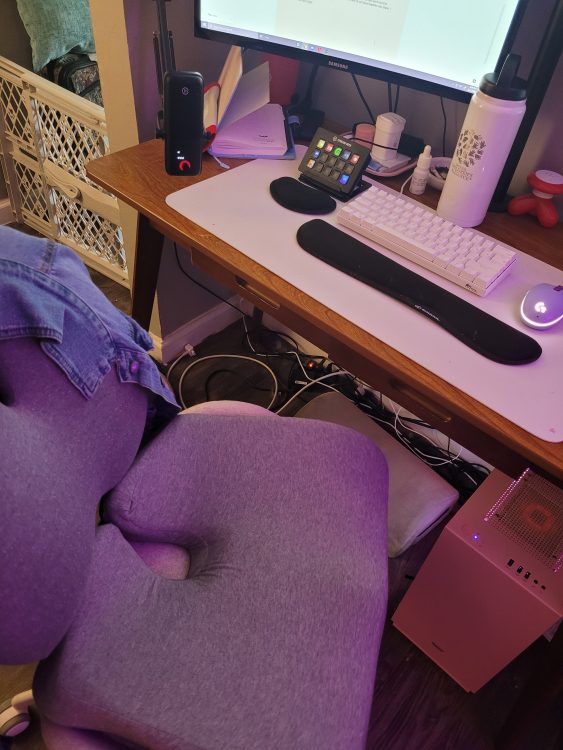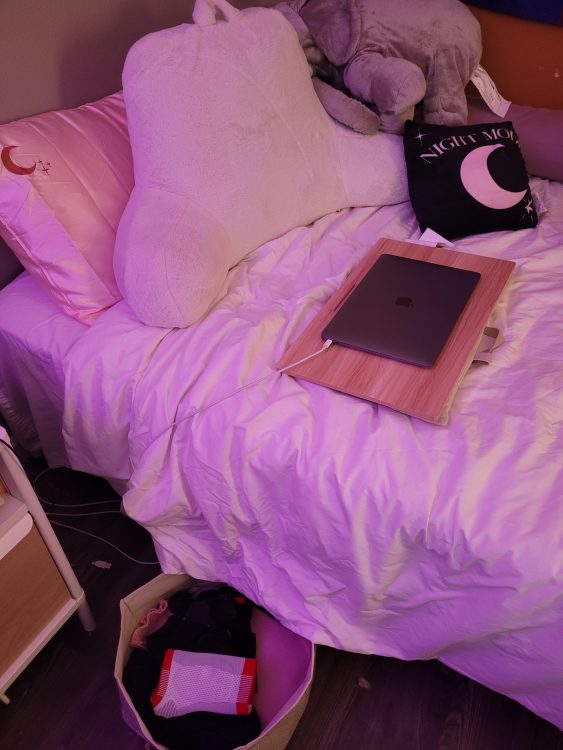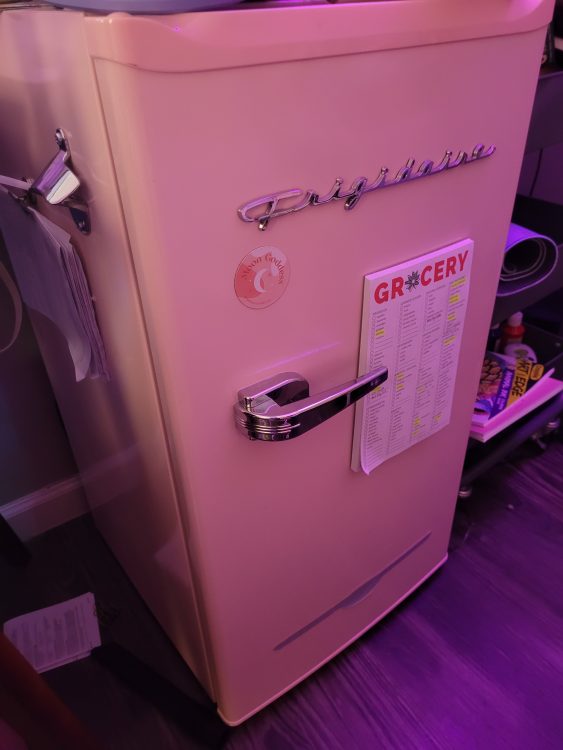 4. "Due to my fibromyalgia I need a comfortable place to work, so I created a bed desk that allows me to work from bed! My schizoaffective disorder is also triggered largely by stress, so having a comfortable place to work allows me to manage my stress level in a positive way. Being able to work from home allows me to share my mental health and health struggles with others through my writing, and I am so thankful for the opportunity." – Ashley N.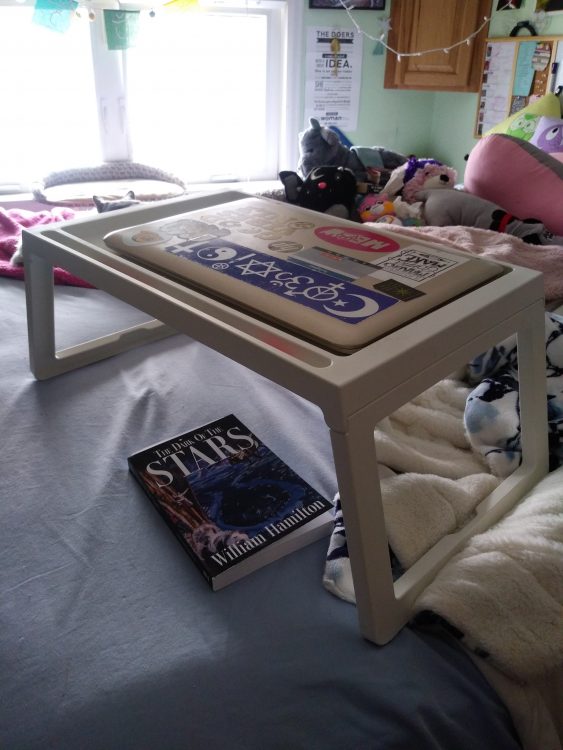 5. "I have a protein drink with caffeine for my dysautonomia, too many papers because I need everything in front of me (my object permanence has been lacking lately), I have a lap desk next to me in case I need to transfer to the bed to work, and trail mix because #protein #POTS #swole. Oh, and my SAD lamp." – Skye G.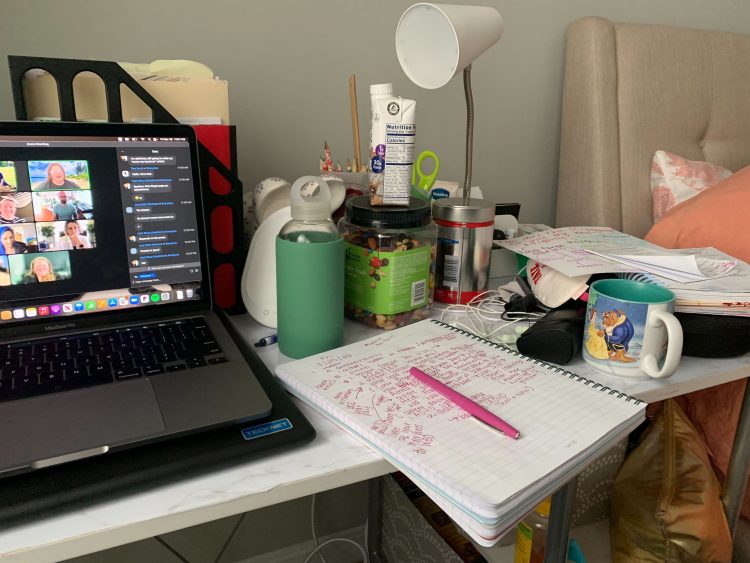 Lead image courtesy of contributor submission
Originally published: April 4, 2022