How 'NCIS New Orleans' Is Breaking New Ground for Disability Representation
---
Last night, I finished my work for the day and like many people, I settled down to watch one of my favorite TV shows. "NCIS New Orleans" is popular for its evocative scenes of the Big Easy, fast-paced plots, and engaging characters. I enjoy all those things, but there's a different reason why I watch the show. "NCIS New Orleans" has some of the best disability representation on TV today.
"NCIS New Orleans" follows the usual format of these kinds of shows. They have the fatherly-yet-troubled lead agent, a few impossibly attractive agents serving under him whose personal lives drive most of the drama, the wise medical examiner, and the quirky forensic and computer folks. But on "NCIS New Orleans," the key role of computer genius Patton Plame is played by Daryl "Chill" Mitchell, who uses a wheelchair.
According to the Ruderman Family Foundation white paper on employment of actors with disabilities in television, only 2 percent of TV characters have disabilities, and of those, 95 percent are played by non-disabled actors. But "NCIS New Orleans" star Mitchell is actually disabled. He was paralyzed from the waist down in a motorcycle accident in 2001. He had a thriving acting career prior to his accident; check out his performance in the hilarious Star Trek spoof "Galaxy Quest." It's not easy for actors with disabilities to get cast, but Mitchell has done well, with many guest and recurring roles over the years. As a popular network show, "NCIS New Orleans" is arguably his highest-profile role since he became disabled.
Every week, millions of people tune in to see Mitchell as Patton Plame AKA "Triple P" spotting criminals on security cameras, hacking other government agencies to find the truth, and spouting off wisecracks. Sometimes he even tracks the bad guys in his custom van, tricked out with a big screen TV, full bar, and leopard-print upholstery — all for "business purposes," of course. He brings heart and humor to the show, and while his wheelchair is ever present, it's almost never the focus of the plot. In fact, he was on the show for four seasons before an episode centered on his disability. "NCIS New Orleans" breaks new ground not just by depicting a positive African-American character with a disability, but by placing disability where it belongs: as a part of someone's life, not the center of it. Patton Plame is intelligent, funny, and rebellious; oh, and he happens to use a wheelchair. He doesn't let it stop him from getting the job done.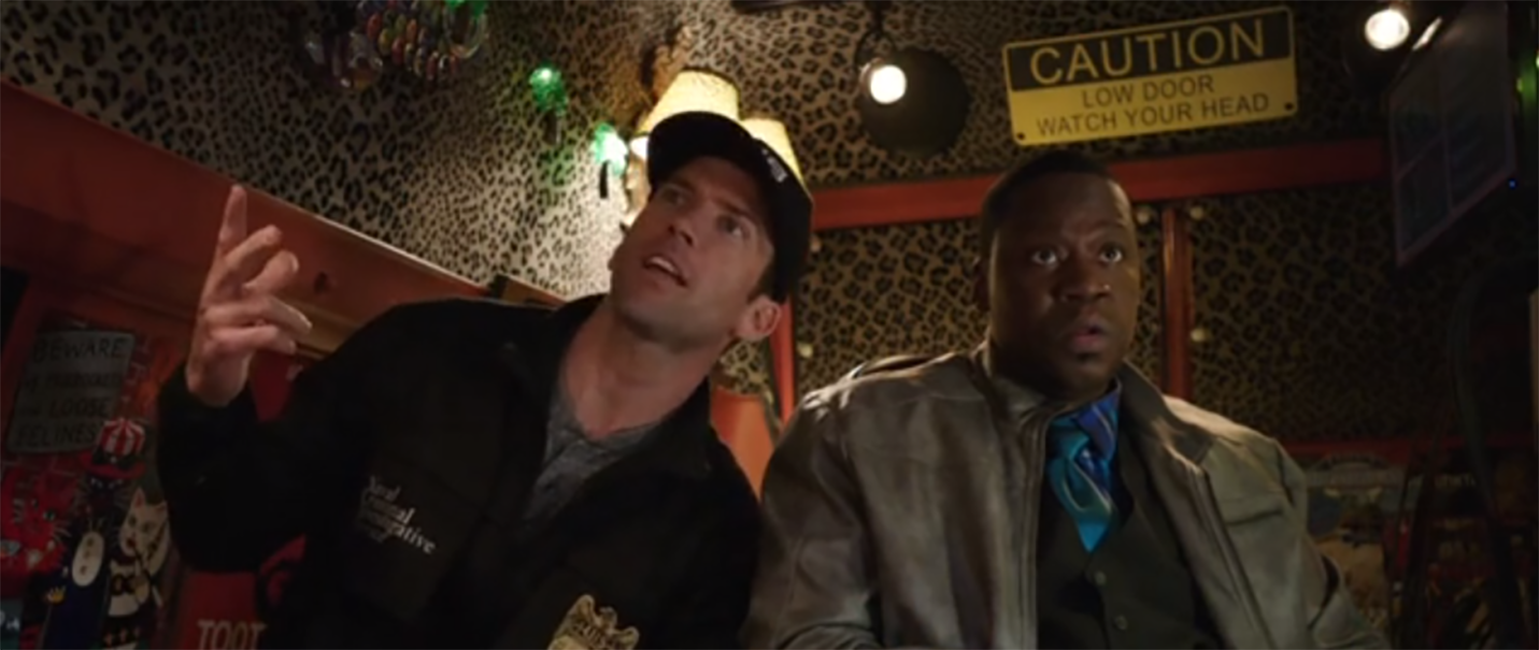 By casting a disabled actor in a major role, "NCIS New Orleans" has already gone above and beyond every current TV show aside from "Speechless" in terms of disability representation. But they didn't stop there. (Note: spoilers follow.) Last night's episode, "Empathy," guest starred Rachel Handler as a whistleblower who is kidnapped by a hitman who may or may not be trying to kill her. The NCIS team must find her before it's too late, and of course Patton Plame does his part to help. For this role, the show cast an actress with a disability — both Handler and her character are amputees who use a prosthetic limb. But what makes this especially interesting is that the character's disability was tangential to the plot. In fact, it was only mentioned once, when the forensic agent used fingerprints on her crutch left at the scene to find out her identity.
I kept expecting the character's disability to suddenly become key to the story, but it never did. They didn't fall into any of the stereotypes of disability we usually see on TV. They never went into detail about her amputation, and it was completely unrelated to why she was in danger. Although she did need to be rescued by the team, she was not depicted as more vulnerable because of her amputation. Nor was it mentioned as an added reason to find her — she needed help because she was a whistleblower trying to expose corruption, not because she had a disability.
We need more disability representation on TV and in film. We need shows like "Speechless" that focus on life with a disability and show the challenges and joys we experience. And we also need shows like "NCIS New Orleans" where people with disabilities are part of the fabric of the story, hacking the bad guys' computers and exposing corruption while rocking a set of wheels or a prosthetic leg. We are 20 percent of the population, and we can bring new perspectives to storytelling in Hollywood if we are in front of and behind the camera. We can change minds and create opportunities just by being visible in a TV show or movie. So thank you, "NCIS New Orleans" for your authentic casting of actually-disabled actors. You have a loyal fan in me and many others, because you care enough to include people like us. Now it's time for more shows to join you. We'll be watching!
Originally published: March 7, 2018