Nike Launches Improved Accessible Sneaker With Lebron Soldier 10 FlyEase
---
In 2015, Nike released the Zoom Soldier 8, its first shoe designed specifically for people with disabilities. Nike followed the Zoom Soldier 8 with three more shoes featuring its FlyEase system, and now, has redesigned its Lebron Soldier 10 FlyEase to be even more accessible for people with disabilities.
"Of all the shoes we've ever made, this may be the easiest one to get into," Tobie Hatfield, Nike's senior director of athlete innovation, said in a press release.
Nike's FlyEase system was developed in response to a letter the company received from Matthew Walzer, a teenager with cerebral palsy. "My dream is to go to the college of my choice without having to worry about someone coming to tie my shoes every day," he told Nike. "As a teenager who is striving to become totally self-sufficient, I find this extremely frustrating and, at times, embarrassing."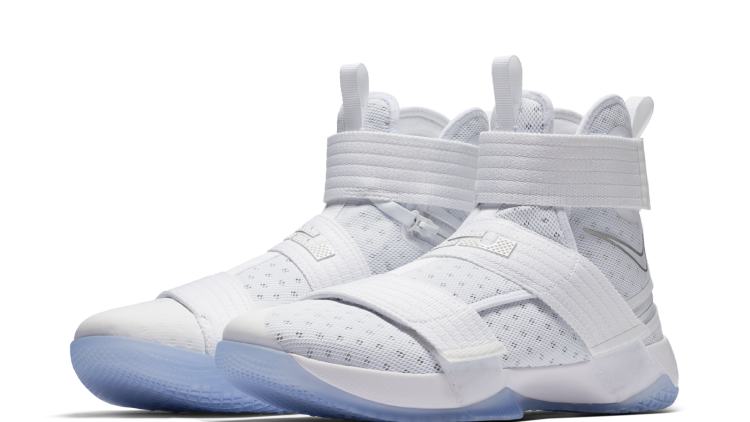 The Lebron Soldier 10 FlyEase uses the FlyEase lace-free entry system but has its signature zipper featured at a flatter angle, allowing the user to easily pull the zipper around the ankle. The shoe also expands the mid-foot and heel opening and includes extra room for people who use orthotics, braces, AFOs or prosthetics.
In addition to creating shoes for people with disabilities, Nike launched the Nike Ease Challenge to inspire more innovations in accessible footwear. The challenge is open to all and asks people to come up with designs that allow people to easily put on, secure and take off their shoes. The challenge winner will be announced next month.
Originally published: March 22, 2017