Oscars Announces New Best Picture Criteria That Could Boost Disability Representation
---
What happened: The Oscars is setting a new standard for diversity in entertainment. The Academy of Motion Picture Arts and Sciences will now have several inclusion requirements when it comes to its Best Picture category. The new guidelines will go into effect starting 2024 and will require eligible films to meet diversity criteria both behind and in front of the camera to be considered for the prestigious award category. The new guidelines are aimed at including more women, people of color, LGBTQ+ people and people with disabilities.
The aperture must widen to reflect our diverse global population in both the creation of motion pictures and in the audiences who connect with them. We believe these inclusion standards will be a catalyst for long-lasting, essential change in our industry. — Academy President David Rubin and Academy CEO Dawn Hudson
Change starts now. We've announced new representation and inclusion standards for Best Picture eligibility, beginning with the 96th #Oscars. Read more here: https://t.co/qdxtlZIVKb pic.twitter.com/hR6c2jb5LM

— The Academy (@TheAcademy) September 9, 2020
The Frontlines: The Oscars has come under fire in the last few years over its lack of diversity when it comes to race and gender. But the disability community has been largely left out of the conversation about representation in the entertainment industry.
In 2018, only 1.6% of speaking roles in major blockbusters had a disability.
One study found only 5% of characters with disabilities were played by actors with an actual disability
The same report stated that "even where disability is present in television and films, it is almost always portrayed as an undesired, depressing and limiting state"
Get more on disability: Sign up for our weekly newsletter.
A Mighty Voice: Our contributor, Emily Kranking, shared her thoughts on how the disability community has been previously snubbed by the Academy. She said, "My message is: If the entertainment industry wants to truly welcome actors with disabilities … we should be recognized for our accomplishments. When we do award-worthy work, give us the same recognition and respect you give to established actors like Meryl Streep and Tom Hanks. That is when we will truly feel equal in Hollywood." You can submit your first-person story, too.
From Our Community: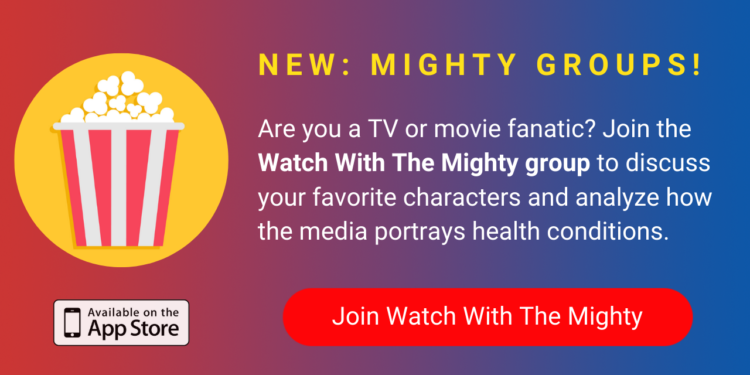 Other things to know: The Mighty's contributors have been on top of the discussion about disability inclusion in the media for years. Here's what they're saying about the film industry:
What's next: You can read the full statement from the Academy here and get more details about the categories and requirements. In 2022 and 2023 the Oscars will ask films to fill out an optional inclusion standards form. In 2024, films that do not fill out the form won't be eligible for Best Picture awards consideration.
Header image via Selcuk1/Getty Images