What I Miss and Don't Miss About Parenting Before COVID-19
---
When I envisioned my future family, I always imagined us piling into a car, windows down, hair blowing in the wind headed to another adventure together. I wanted my family to love exploring and learning through experience, and we were off to a great start when our feisty daughter was born.
Two years later, our lives changed when our second child Henry arrived, and we found out he would be unable to walk or talk due to a virus (cytomegalovirus) I caught when I was pregnant. With a toddler and a newborn at home, my husband and I didn't have time to fall apart. We took one day at a time and found ways for all of us to have fun. It wasn't much of an issue when Henry was a tiny baby. He was small enough to carry anywhere. But as he grew, we slowly needed to modify our world. He got his first wheelchair when he was 2-and-a-half years old. We purchased a van with a ramp, and we moved houses to one that is more open and accessible.
Our, now three, children learn about differences, inclusion and accessibility by example. It's impossible not to. In our house, Henry is just Henry. He has just as much a right to be included as the rest of us.
It's only when we go out that we realize how much of the world isn't accommodating.
And, until the recent lockdown orders, I didn't realize how often we were trying to fit a square peg into a round hole. Since our pace has slowed and the list of places we attend has gotten significantly smaller, I notice I feel relief from situations I don't have to navigate as often.
For example, I don't miss the awkward moment when a hostess pauses to think about where she can seat the five of us, so the wheelchair won't be a "fire hazard." Or the tiny restaurants that simply don't have room.
I don't miss my children getting on separate busses because our local school cannot accommodate my son.
I don't miss going to the back of our local elementary school to attend events for my other two children because the gym and cafeteria are not accessible from the front of the building.
I don't miss trying to find an accessible bathroom in airports, restaurants or stores.
And I definitely don't miss watching my three children have fun together, laughing and joking at home before an outing, only to then see them split up at a party because my son can't keep up and other children don't know how to engage with him.
This past July was the 30th anniversary of the Americans With Disabilities Act. And even with these laws in place, some days I wonder, am I supposed to leave my son out of activities that aren't accommodating? Should I be hiring a sitter to stay home with him while the rest of us go out? Split our family up into activities that are made for those with disabilities vs. activities that aren't? As often as these thoughts cross my mind, I don't have time to really consider doing things differently because we want to get out together. To our family, the solution comes through exposure and necessity. With every experience, we find ways to make accommodations. It just takes a little knowledge and effort — something we are certainly willing to put in so we can stay together. And by finding accessible ways to include everyone, we hope to pave the way for others who face the same challenges.
We can't wait to eat out at a restaurant and see a show together when more restrictions are lifted. To fly to a new destination and go exploring. We look forward to parties and large gatherings because we miss feeling part of a larger community. We will continue to find ways our family can enjoy life together. And each time we do this and successfully find a solution, it's that much easier the next time around.
For now, the five of us are piling in our van, lowering our windows, feeling our hair blowing in the wind and driving to accessible hiking paths so we can explore the woods and splash in a local lake. Because nothing makes my heart burst with happiness more than seeing all three of my children enjoying life together. It wouldn't be the same without all of us there. And that's the way it should be.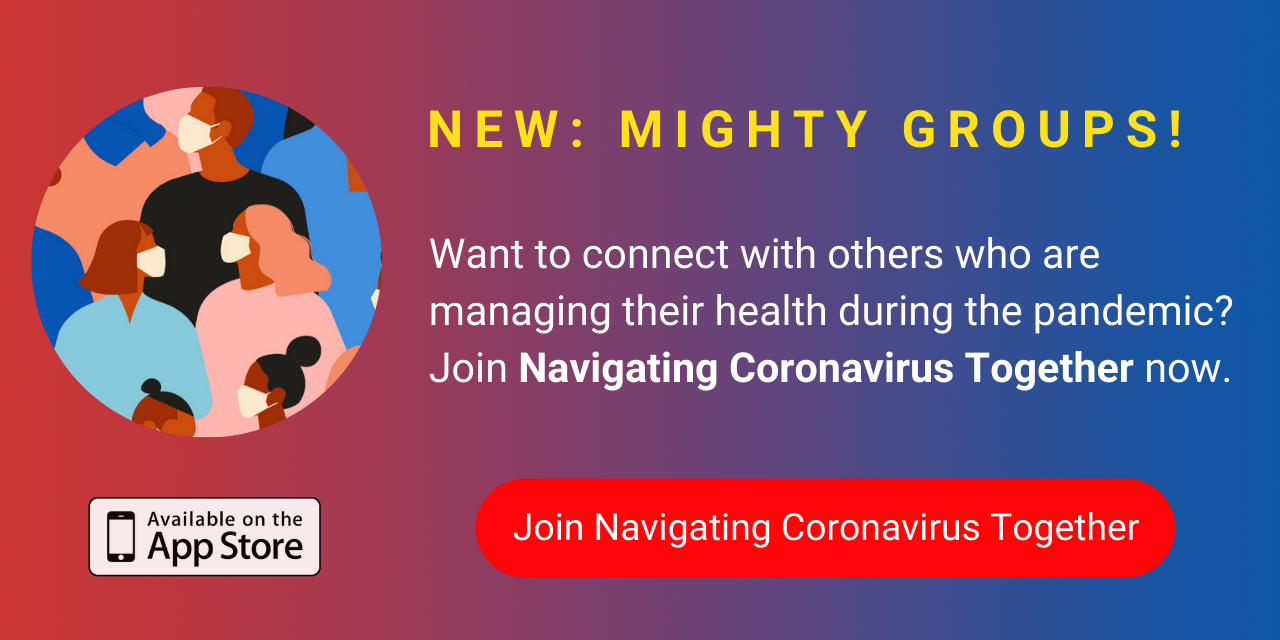 Originally published: October 12, 2020