19 Parents Share Their Favorite Summer Activities for Their Kids With Disabilities
---
The feel of summer is here, along with the end of the school year. In just a few days, I will have two middle schoolers and a fifth grader home all day with me. It also means in just a few days, our well-practiceded routine will be no more.
My kids might be excited about their care-free months of no school, but I will be honest, summers are hard for me as the parent. While my two girls with disabilities will keep their same therapy schedule, summers mean different routines. My daughter with Down syndrome needs to know exactly what will happen and when it will happen, which means I have to make specific plans ahead of time — not something I do well.
We also have to consider temperature, accessibility and times of any activity we want to do. And I do not want them to spend all summer in front of a screen. Perhaps now that they are older, I will have them plan some activities and fun things we can do. While it does require extra planning on our part, as we have to consider health and accessibility issues, there are certain summer activities our family looks forward to — activities we have done enough times they are well-practiced and adapted to meet our needs.
We reached out to other parents of kids with disabilities in our community and asked them, "What are your favorite activities to do with your child with a disability?"
These were their responses:
1. "My daughter is currently in a full-leg cast and wheelchair. Our local library was amazing! There were computers with touch screen games, puzzles, a play kitchen, interactive wall art, and of course tons of books!" — Sarah W.
2. "Our kids have life-threatening allergies, and two of the three are elopers, so camping in the woods isn't safe. Instead, we put a tent in the backyard and make a fire, etc. They love it!" — Tracy S.
3. "Anything that involves water to keep her cool. Any temp over 75 can easily end in seizures, so water play is her best friend." — Emmy M.
4. "Walking the dog, swimming, having a nap together! Simple things really." — Jenni W.
5. "Putting up the inflatable pool in the backyard and picking lemons off the tree there and making lemonade." — Christin T.
6. "We spend as much time as possible at our lake cabin: exploring, swimming, fishing, sitting by the fire, roasting marshmallows, reading, riding bikes and just being together as a family. It is truly our happy place and we have a flat yard — perfect for my daughter in a wheelchair. I grew up going to the lake and am committed to making sure my kids have that same experience, even though it means being extra creative in making things accessible for my daughter." — Aimee J.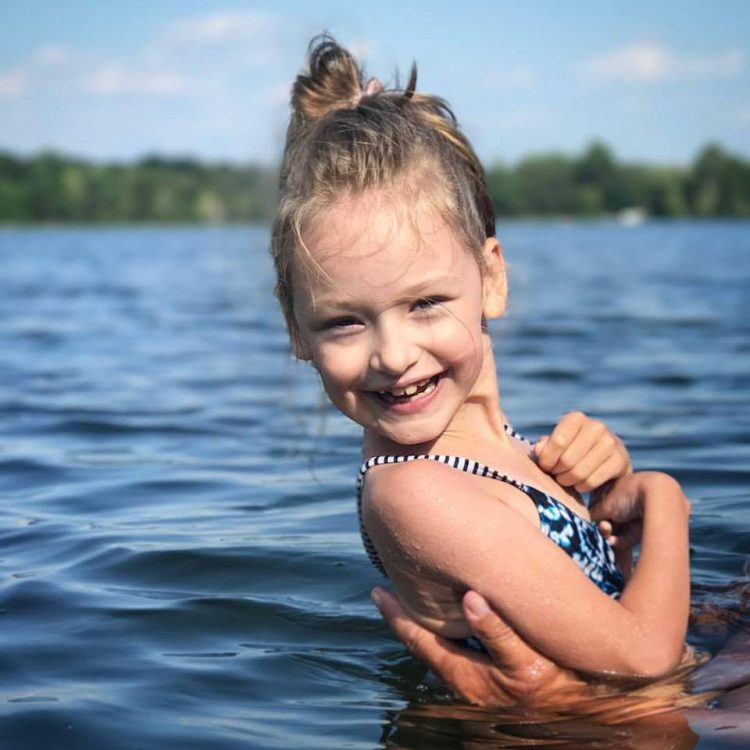 7. "We are one hour into summer break and 'survive' is a good descriptor. There's always an unwinding, and then a new routine that forms. That process causes her anxiety and [therefore] meltdowns. But then we find our rhythm. As for activities, lots of time at the pool and the library. Keeps their brain from turning to mush and keeps them tired enough to not [make me too overwhelmed]." — Heather L.
8. "AMF has bowling all summer with shoes for 30 dollars. Three games every day. I know some won't be able to do this. But we have done it for the past four summers. I have twin 9-year-olds and my special 6-year-old. I help him bowl." — Elizabeth B.
9. "On the regular days, we do lots of games and reading at home, visits to the library and swimming. He will have one week of day-camp based on his likes (technology) and a few trips with/to grandparents. These special times to look forward to break up the summer. I also have a checklist of items he must do each day before screen time." — Meredith D.
10. "Water play be it water table, pool, tub, beach, or dancing in the rain." — Holly S.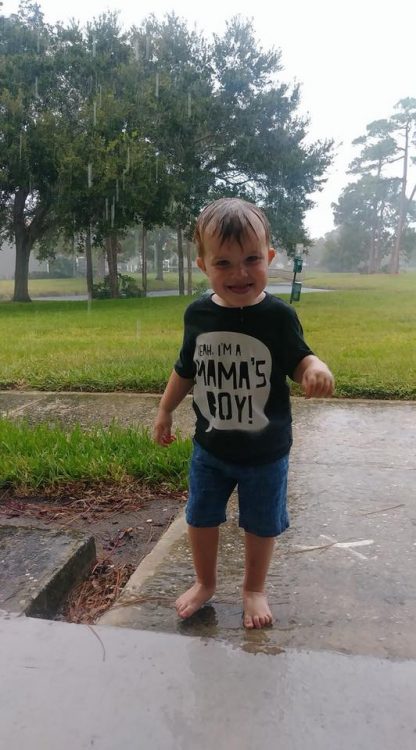 11. "Swim! As she gets older (13) and her speech improves, she is more able to engage with other kids at the pool. She also just enjoys her own movement in water. I love watching my mermaid." — Francine R.
12. "I try to keep it small like swimming but once a week go on a field trip. We have passes to Bush Gardens, the zoo, movies. I also like to take him to state parks." — Wendy S-G.
13. "Just do what my son likes: bicycle rides, swimming and rollerblading." — Marina E.
14. "We survive on a wing and a prayer! Haha. But really, I try and establish our own daily routines." — Kristi AG
15. "We swim, like four days a week last summer. Just such good sensory input for them. And I get to sit in the shade and read a book. Bless the pool." — Jessica C.
16. "Visiting our local splash pad/playground designed for kids of all abilities." — Robyn D.
17. "My son attends a camp for seven weeks called Camp Ability. It is a blessing keeps him engaged with fun events all summer." — Melissa H.
18. "We are planning to do the local library reading program — she finished the list last year and got a sign for the yard and a T-shirt. We are also planning to tie-dye a shirt, with beads and fringe. She is very excited to do this. We plan on making cupcakes, having at least one tea party outside, lots of hot days in the sprinkler, and generally being together. She is my granddaughter, 8 years old, and a rising third-grader. She is also deaf with bilateral cochlear implants, so speech therapy will also be a weekly thing." — Terri G.
19. "My daughter loves doing activities outside of our house, but the Texas heat and her heat sensitivity makes it difficult to stay out too long. For that reason, we do lots of indoor activities like the public library, museums, mall walking/shopping and home activities like baking, crafts, watch movies and listen to music and books. Her favorite one is bowling. Our favorite local bowling alley has ramps to help her play while in her wheelchair and with buddy assistance and they participate in the Kids Bowl Free summer program." — Deborah A.
What activities will you be ding this summer with your kids? Let us know in the comments.