10 People With Disabilities Share Their Secrets for a Successful Relationship
---
Valentine's Day is upon us and love is in the air! But for many people with disabilities, finding a loving and supportive partner can be a challenge. Finding love with a disability often means overcoming society's judgments about what makes a person attractive and sexy. Joyful images of roses and romance contrast with the knowledge that the disability community faces disproportionately high rates of domestic violence. But when we look beyond all that, we can see plenty of reasons to be hopeful.
Society is beginning to recognize how much people with disabilities have to offer in all aspects of life — as employees, volunteers, friends, parents, lovers and partners. People with disabilities do find love, and have relationships and families, just like everyone else. Some of us partner with able-bodied people, while others choose another person who has a disability or chronic illness — and both options are valid. What matters is finding the right person who will love us for who we are — someone who doesn't ignore or disregard our disabilities, but sees them as just one part of us.
We asked Mighty readers on social media to share their love stories with us, how they met their significant other and their tips for sustaining a strong relationship when one or both partners has a disability or chronic illness. We noticed many common threads: honesty, good communication and the recognition that relationships aren't something to take for granted. Loving someone, disabled or not, requires hard work and commitment. Here's how 10 couples have lived and loved with disabilities.
1. Be Honest About Your Disability
"My story is unique. I had severe rheumatoid arthritis for 6 years before I met my husband in 2004. I work full-time and was [employed] at the time. My RA affects all aspects of my life even though it is under control. However, I didn't know if I could have kids and germs are a serious issue. I was completely honest in my online profile and he wasn't afraid. Life isn't always easy but he is an amazing husband and father to our kid." –Stephanie DeNicola Turner
2. Have a Sense of Humor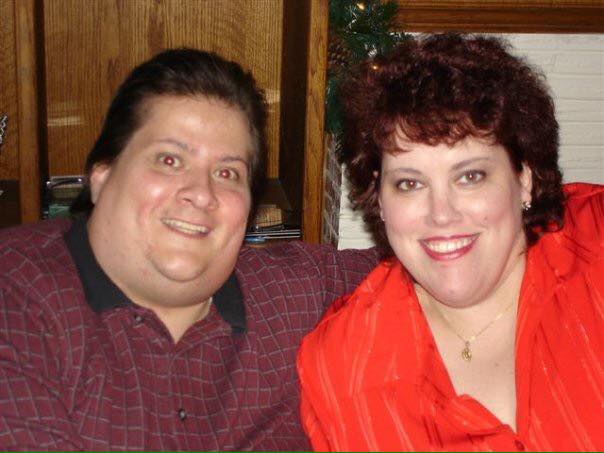 "My fiancé Mario and I have been together for 15 years. We both were born with a condition called spina bifida. We met playing wheelchair basketball in a class at our local community college, two years before our first date. It is by far the best relationship I've ever been in… we are, above all else, best friends. We have so much in common it's almost scary, we have inside jokes between us, and always laugh when we're together. Most importantly, we are each other's rock. We're always there when we need each other, and we can talk about anything and everything.
Two years into our relationship, Mario had to go on hemodialysis three days a week. Since then, we both have spent time in and out of the hospital, sometimes with long recovery periods. We joke around about taking turns in the hospital, and how we sometimes skip our turn, because the other goes in back-to-back. One of the many things Mario has taught me is to keep a sense of humor. He always makes me laugh. The other thing I've learned from him is to have patience and appreciate the little things in life. He's the most amazing person I've ever met, and I feel so blessed he chose me as his life partner. It makes me angry that we cannot get legally married. Mario has to keep his MediCal, and his only source of income due to not being able to work. But the one thing the government, nor anyone else, can't take away from us is our deep love for each other. Our commitment to each other, through the good times and bad, is the most important thing in our lives, and I know in my heart that will never change." — Kim Ezell
3. Your Family Is Your Rock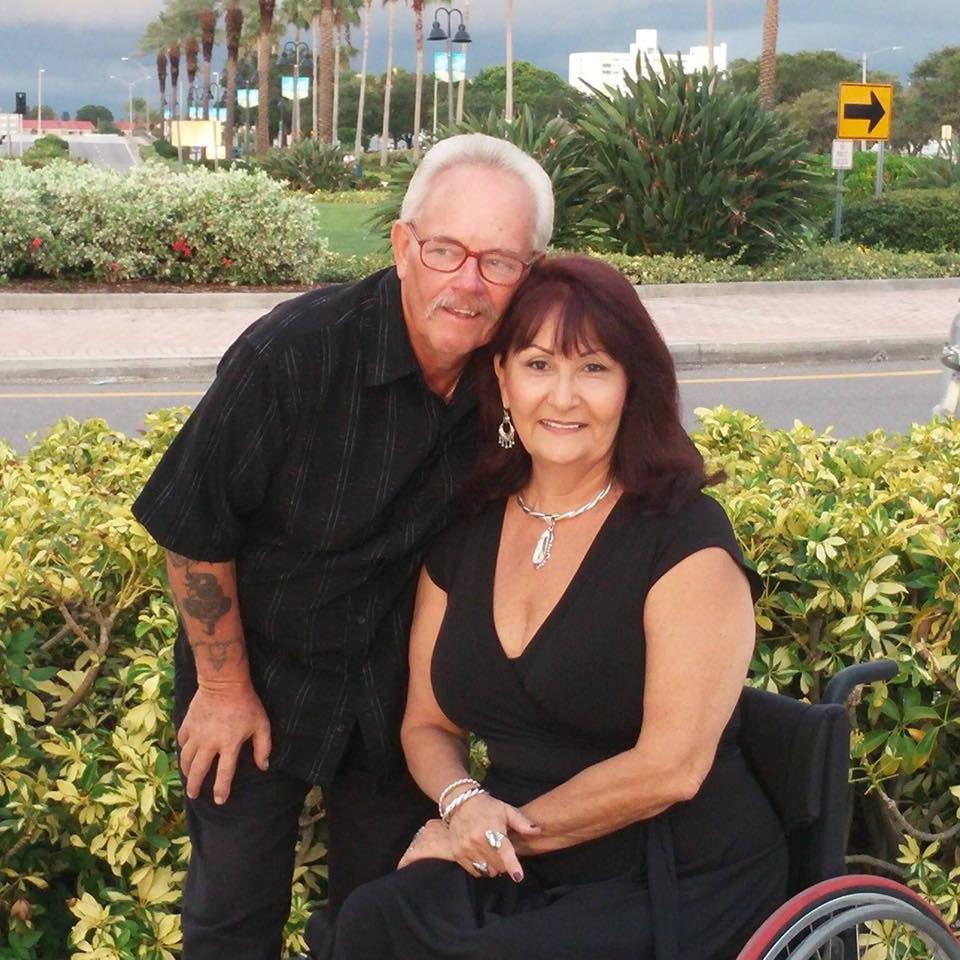 "My husband and I have been together 33 years. I had polio at the age of 3. I walked with a limp for the majority of my life until [I developed] postpolio syndrome around the year 2000. I've been using a wheelchair since, and have had four surgeries since 2011. My husband is my rock and my family are awesome people who care for me with all the love in the world." — Lora Duguay
4. Love With All Your Heart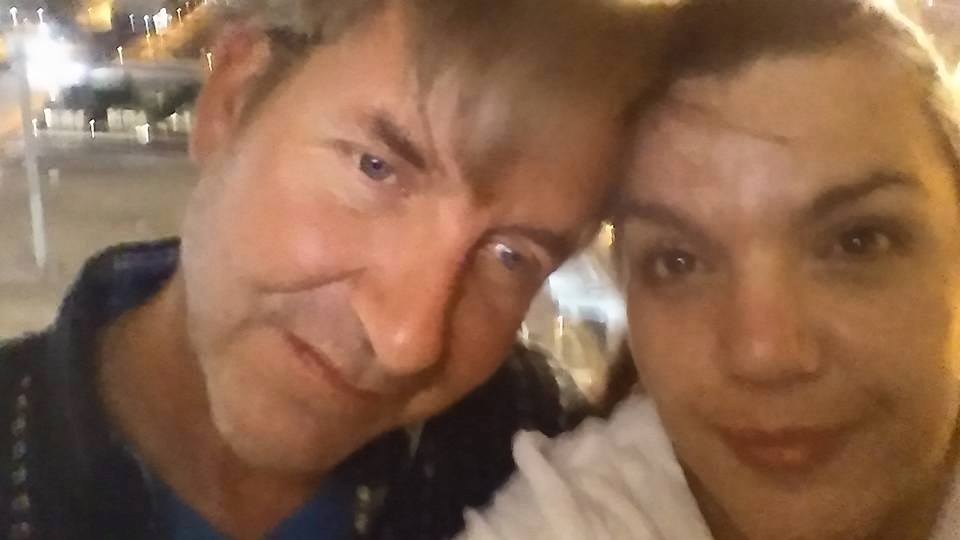 "I have been with my able-bodied husband for almost 30 years. I have peroneal muscular atrophy (CMT) and have never been able to walk normally. We met at 19 and 20 and were married 2 years later. I was told that having children would put me in a wheelchair. We had four and I am still standing. My husband loves my soul. He has seen me through many challenges both physical and emotional and is the finest person I have ever known.My advice is to do as he does – to love the soul. To love with trust, vulnerability, and complete abandon because life is short and the opportunities for real love are few and far between." — Lorna Elaine
5. Take Care of Each Other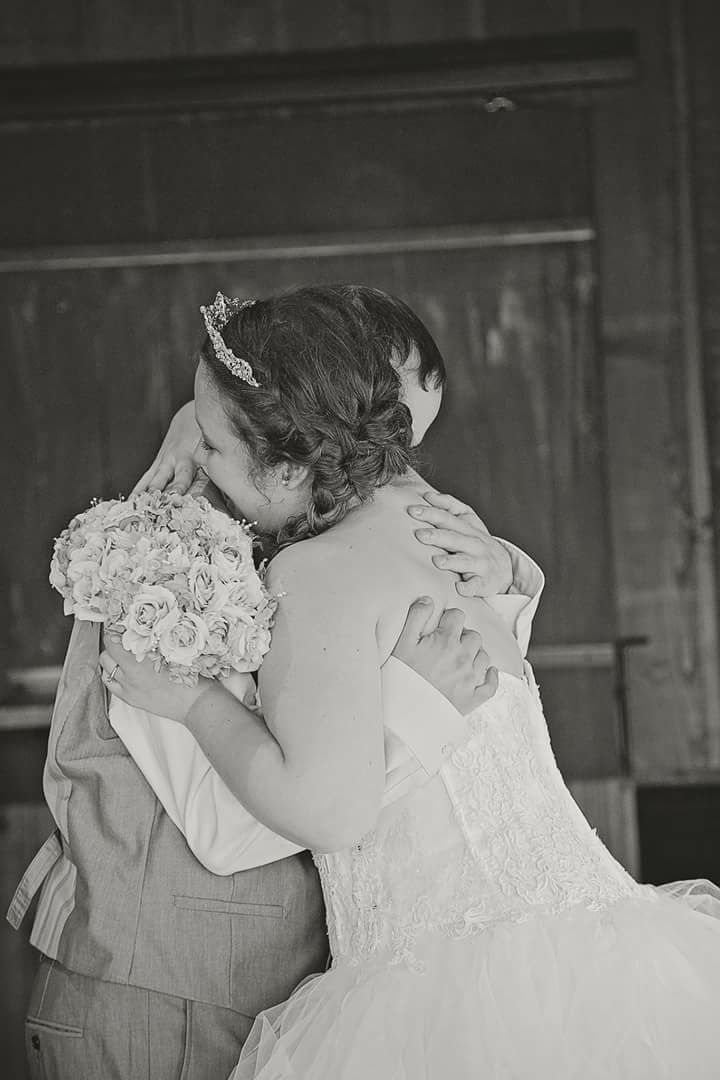 "I married my husband in 2015, after knowing him since eighth grade. He knew I was disabled, with many chronic conditions including fibromyalgia and PCOS, and a few mental illnesses. I knew he was disabled due to prior cancer treatment making him lose ribs and parts of a lung, and with PTSD. We also found out later he has fibromyalgia. The best advice I can give is to help each other as often as possible, help each other get dressed, bathe, help each other emotionally with little things, get each other coffee or something when the other is having a bad day, get them their favorite chocolate or let them sleep in. Love each other and communicate about any issues your having physically or mentally that day, make each other smile, be their friend and their caregiver when needed, and it will all work out." — Courtney Heathfield
6. See Each Other's Strengths
"My girlfriend reminds me of my strength and beauty during these hardest days. She recognizes my pain, but convinces me of my worth, and affirms that the weakness my disability causes is also the root of my deepest strength. She tells me often how much she admires me for my resilience, and always assures me that I am perfect in her eyes – disability and all." –Ashley Burnside
7. Don't Settle
"This is Connor and I. We've been together two and a half years. I was born with a yet-to-be-diagnosed rare disorder that affects my muscles and joints — my muscles are very tight and I lack a lot of ability to bend. I also have rheumatoid arthritis and fibromyalgia. For me, the most important thing was finding someone who is compassionate and understanding; someone who doesn't see my physical disabilities when they look at me, but me as a person. Communication is a big part of the relationship too. You need to find someone you feel comfortable asking to help with the things you can't do, whether it be putting on your socks or standing to wash dishes. My best advice is to learn about communicating effectively, don't settle for anything less than you deserve and don't be afraid to go out and try to meet someone. There is someone out there who will love every part of you just as it is." –Alexandria Pattie
8. Relationships Require Hard Work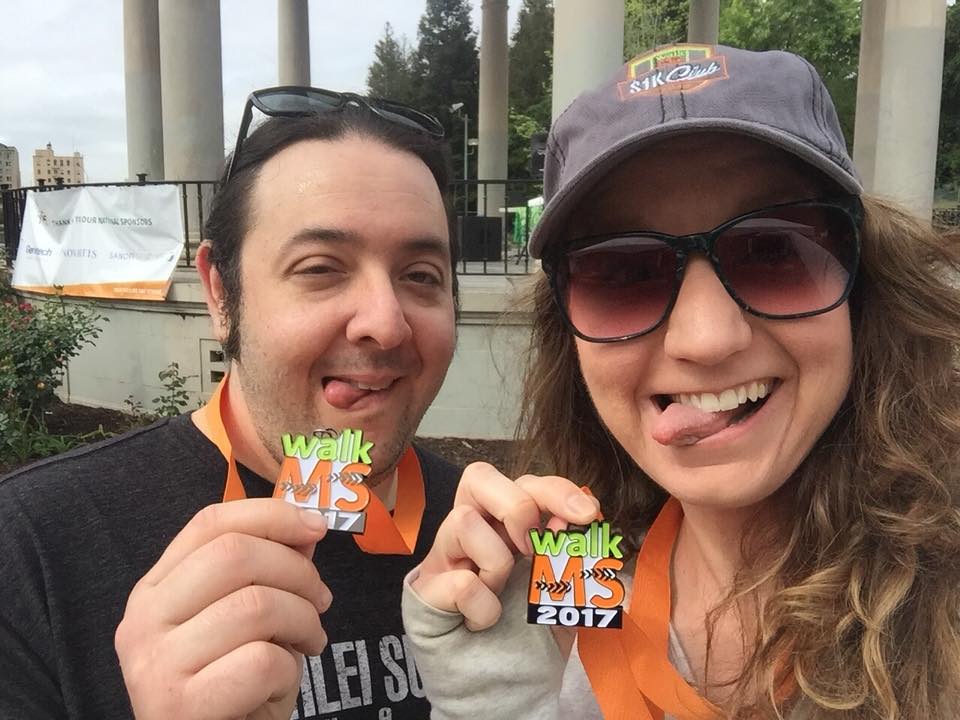 "I was diagnosed with relapsing-remitting multiple sclerosis (RRMS) three months before our wedding date and right as my temporary field research position was ending and I was losing my medical insurance. After the doctor gave me the diagnosis, I went to my then-fiancé's office to tell him the news. I told him I completely understood if he didn't want to get married, and I wouldn't judge him for it. He laughed incredulously and gave me a big kiss and said, 'Let's get married at city hall tomorrow so you can get on my insurance.' So the next day we got married in secret and then still had our big wedding a few months later. We've been married for seven and a half years and together for 14 (since I was 19 years old). MS has put a wrench in some of our plans, but it has taught us how to be good communicators, how to be supportive and still care for ourselves, how to find the good in every day. I am beyond grateful for this wonderful partner in life, not because he loves me in spite of MS, but because he loves me and I love him.
My advice for any couple, whether or not one or both of them is ill or disabled, is to not take your love and relationship for granted. Long-term commitments require work and honesty and compromise. If you ever feel that you're not communicating properly or not getting your needs met, don't let it slide and hope it gets better. Address the situation and put the work in to remedy it. Couples therapy is not a dirty word. Just like your car needs an oil change and tire rotation, your relationship will need maintenance as well." — Laura Jones
9. Love Is a Gift
"I have invested my life in the search for love and that gift was given to me 18 years ago when I met Denis. He quit his job and has been taking care of me. He does all the things I can't do anymore. He feeds me, bathes me, dresses me, grooms me and I'm very well taken care of.
My family is very understanding and supportive of my health condition. I still have a few very close friends. I also have the conviction that in the moment of truth, when it will be time to say goodbye, there will be living angels holding my hand, giving me the peace I need to depart happily. Meanwhile, I live and keep on fighting." –Felix Garmendia
10. Your disability or illness doesn't have to define your relationship.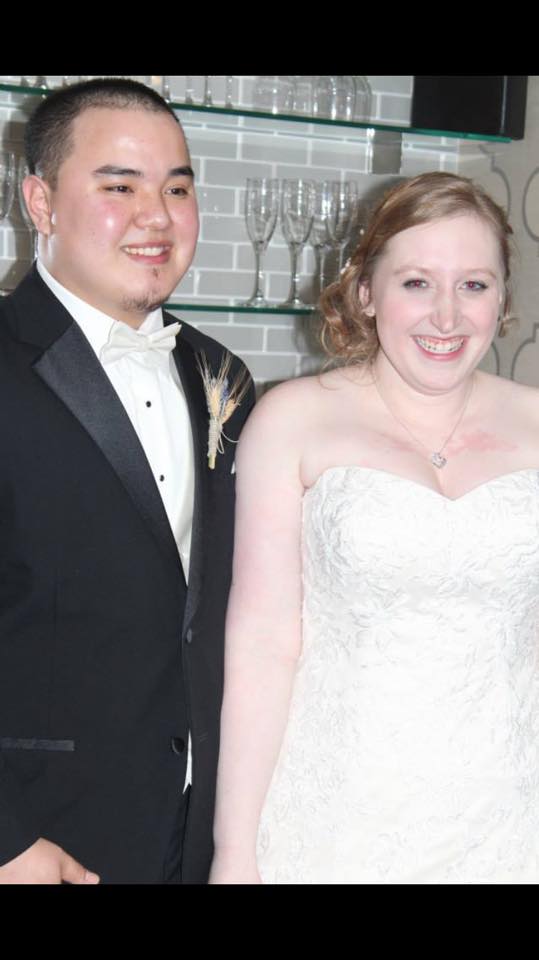 "My husband, Thanh, and I got married before I ever got sick. We'd been married for over a year when I first got MS symptoms, and almost two years by the time I got diagnosed in January of 2017. We've been together since 2009. We met working together when I was 17 and he was 19. I don't think it's much different since my diagnosis — all couples have their issues, and MS is just something that we work through together just like anything else. My advice would be to be patient and kind to one another, and to do your research! Also, always talk about what's bothering you, illness related or otherwise. Communication is even more important when an illness is involved. Other than that, my only advice is to not let an illness or disability come between you! A person isn't defined by an illness and a relationship shouldn't be, either." — Christine Yvonne Hoan
Originally published: February 14, 2018