'Portrait of a Soul' Pairs Artists With Kids With Craniofacial Conditions
---
Lee and Sue Schaefer, by their own admission, knew nothing about art.
So the Cincinnati couple might not have been obvious choices to start a nonprofit organization that handpicks portrait artists, but that's exactly what they did.
More specifically, the Schaefers founded Portrait of a Soul, which pairs children who have craniofacial conditions with professional artists who paint their portraits in the hopes of providing emotional healing and a self-esteem boost.
"We believe having their portraits painted makes the children feel exceptional and loved," Sue Schaefer told The Mighty.
Lee Schaefer got the idea two years ago from a YouTube video he found about a similar project conducted at the Children's Hospital of Philadelphia, called Face to Face, that studied the psychological effects of portraits on children with craniofacial differences.
He and Sue liked the idea so much that they drove from Cincinnati to Philadelphia in June 2014 to visit the Face to Face studio — and decided on their way back to implement something similar at home.
Just one year later, in June 2015, Portrait of a Soul hosted its first unveiling ceremony, featuring the likenesses of 12 subjects, ranging from age 4 to 24, who were referred to the program by Cincinnati Children's Hospital.
Each artist, handpicked by the Schaefers to be paired with a family, worked to portray the kids through a six-month process of meetings, photographs, sketches, and sittings.
One of those subjects was Logan Brinson. Logan's life-size portrait, by Cincinnati-based Evan Hildebrandt, depicts him seated behind an American flag backdrop, cradling a guitar. He's clad in a classic gold satin jacket and sporting a pompadour, showcasing two of his passions: Elvis Presley and America.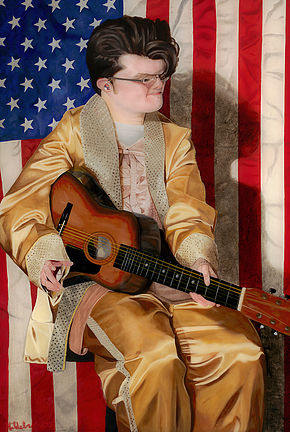 Mighty contributor Rene Brinson calls the work a quintessential representation of her son, who was born with an undiagnosed genetic condition. She said the portrait took Hildebrandt between 80 and 100 hours to create.
"When the portrait was unveiled, everyone was stunned," Brinson said. "It looked like a photograph at first. It was so detailed. Logan kept saying over and over how much he loved it."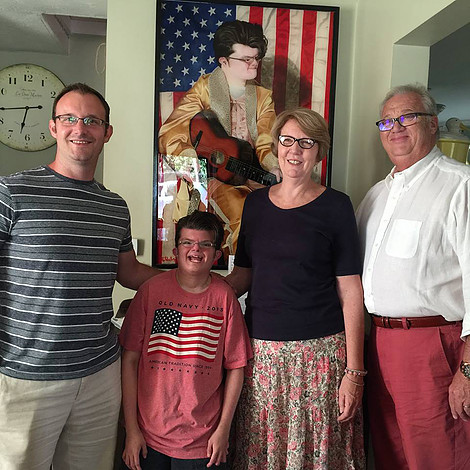 Now, the painting holds extra meaning for Logan's loved ones. The 19-year-old passed away in April after complications from the flu. Hildebrandt, whom Logan had remained close with after the portrait's completion, served as one of his pallbearers.
Now, Logan's portrait hangs in the Brinson home, and Rene calls it one of her most prized possessions.
"Because of the energy that Evan [Hildebrandt] put into it, it feels alive," Brinson told The Mighty. "It is such a perfect representation of Logan and his spirit that it's like having him with me. I absolutely love it."
Lee and Sue Schaefer hope to expand the program, having already commissioned four more portraits through the local Shriners Hospital chapter.
See below for more paintings from Portrait of a Soul, and visit their website to view the full gallery.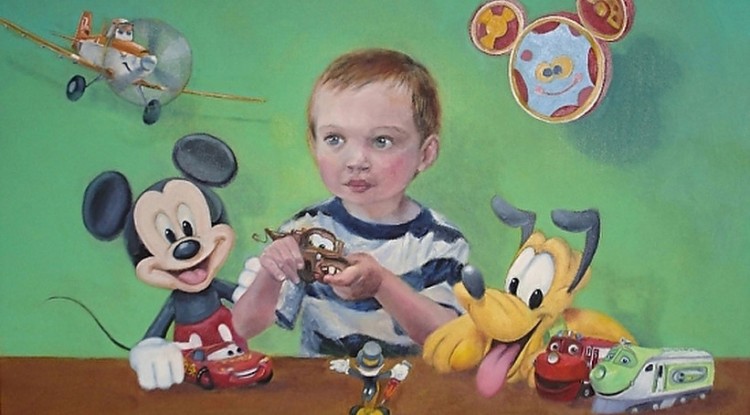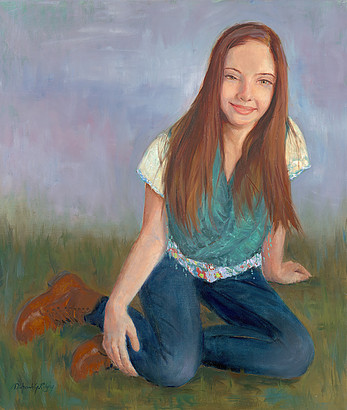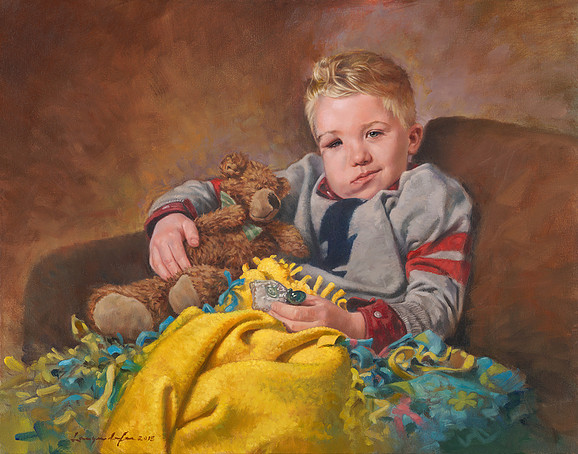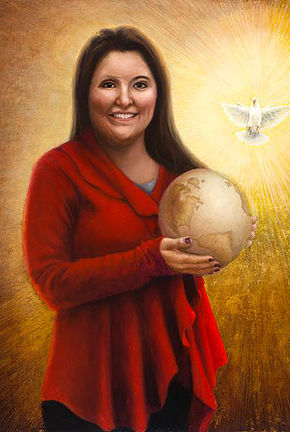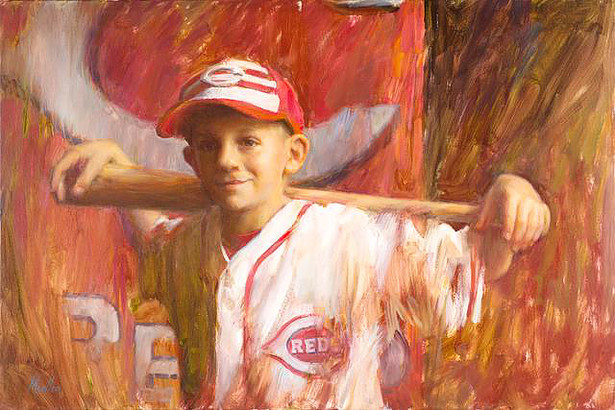 Originally published: August 19, 2016