How This City Is Making Its Disability Resources More Accessible
---
Lauren Appelbaum is the communications director of RespectAbility, a nonprofit organization fighting stigmas and advancing opportunities for people with disabilities.
More than 20 community leaders gathered for dinner at disability-owned 4th and Olive last week to celebrate the release of the Long Beach Disability Community Resource Guide, the first-ever comprehensive catalog of resources for residents of Long Beach, California living with disabilities. The guide was made possible by the Long Beach Community Foundation and a grant from the Knight Foundation.
The community resource list guide, which is available in both English and Spanish, is part of a larger project to increase employment opportunities for individuals with disabilities in Long Beach. Long Beach is home to more than 46,000 working-age people with disabilities, while local schools teach more than 9,000 students with disabilities. Currently, only 21 percent of Long Beach residents with disabilities have jobs in the community compared to the national average of 34 percent.
The guide covers a range of topics important to individuals with disabilities, families that have children with disabilities, parents and service providers.
"A big part of the challenge for individuals with disabilities and their families is that they do not know the resources that are available to them," said Jennifer Laszlo Mizrahi, president of RespectAbility, a Washington, D.C.-based national nonprofit organization that fights stigmas and advances opportunities for people with disabilities, which organized this project and dinner. "We hope that this guide will help people achieve higher skills and educational outcomes, as well as get good jobs."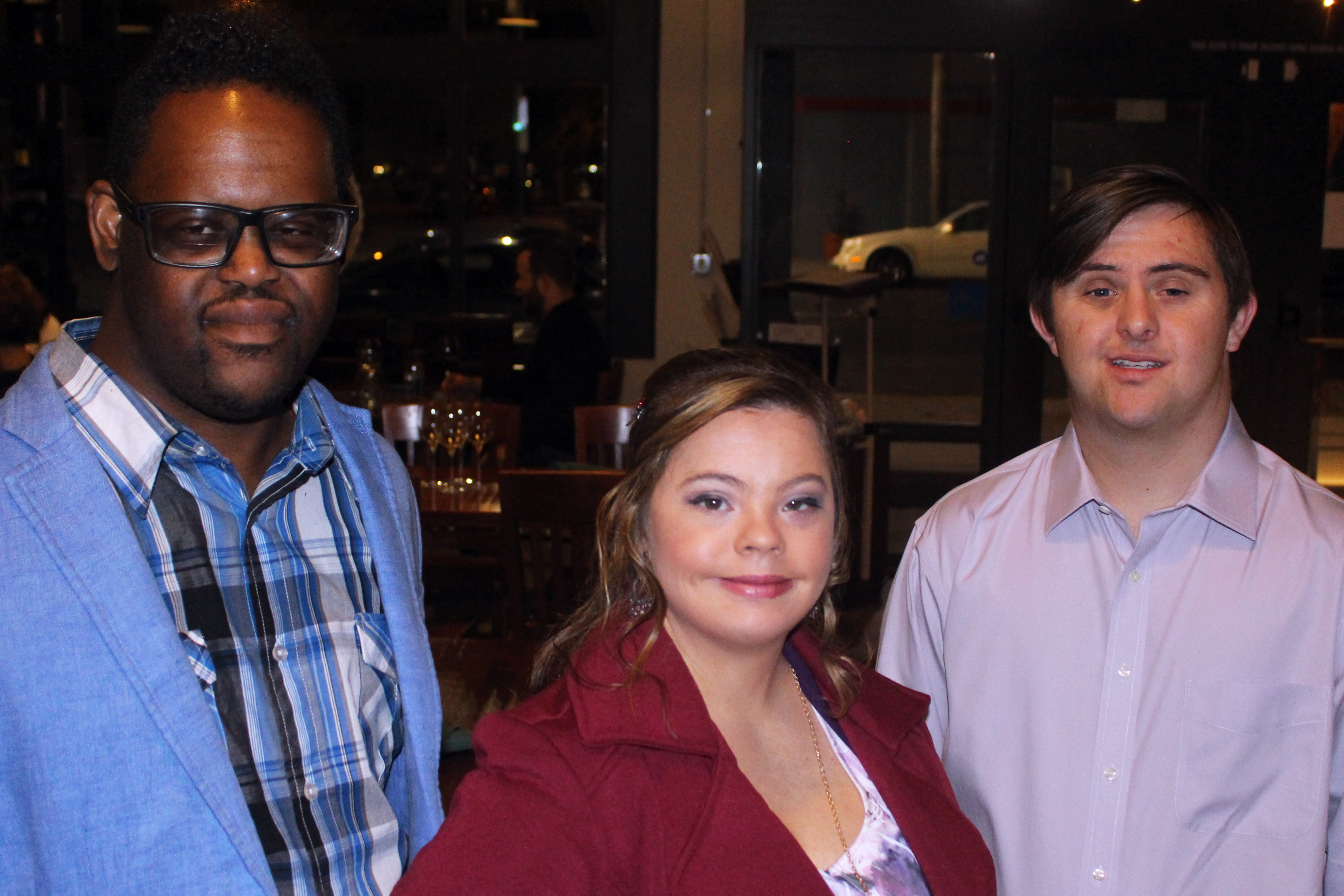 Local Celebrity Cristina Sanz
Local celebrity and Emmy-award winner Cristina Sanz of A&E's "Born This Way" talked about the importance of the availability of community resources playing a role in her success as a young adult with Down syndrome.
"Everyone who supported me, from my school to the Regional Center, and all the other resources helped me get me to my biggest dream," Sanz said. "My biggest dream is to be independent. And thanks to my two jobs I am living my dream."
Sanz also now lives in her own apartment, and hopes to someday share an apartment with her fiancé Angel.
Sanz grew up in Long Beach, attending local schools and participating in a community ballet class. After high school, she participated in a job-training program. She worked at Old Navy, Trade Joe's, Marshall's and Lohemans while also taking a few classes at Long Beach City College. Two days a week, she would practice cooking skills at the Senior Center.
Now, she continues to volunteer in the cafeteria at the Senior Center while also working as a staff assistant at her dad's school.
"I am happy I have a job and I get my paycheck," Sanz said to applause.
Last year, Sanz became the first Hispanic woman with a developmental disability to win an Emmy award. "Born This Way" stars seven diverse young adults with Down syndrome. Sanz' co-stars John Tucker and Sean McElwee also attended the dinner.
"The show tells our stories, our dreams," Sanz said. "People can see that our lives are most of the time very typical. People with disabilities have jobs, fall in love, have businesses and enjoy time with friends."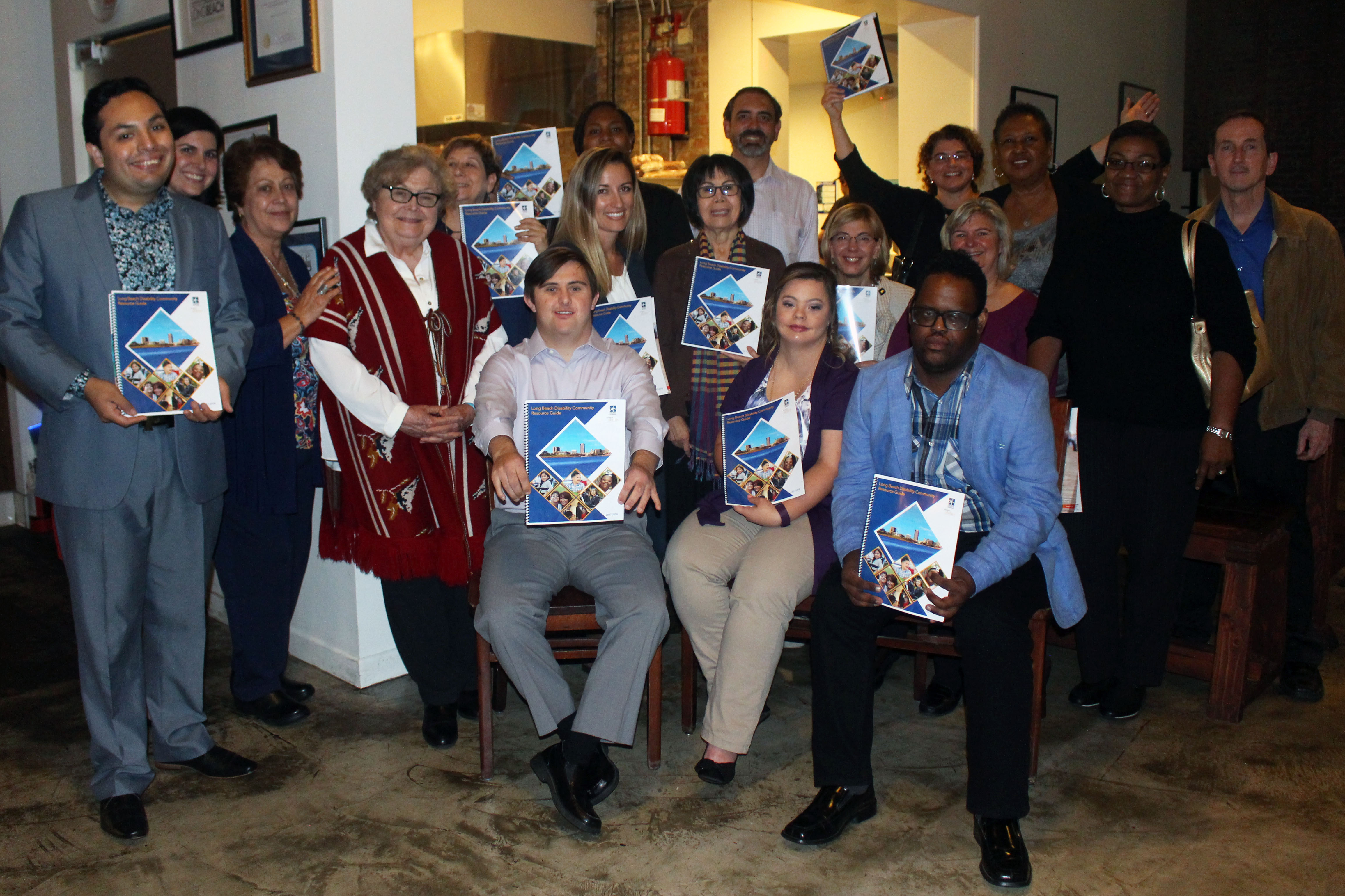 Other attendees included key partners in this project: Anjali Atkins and Regina Todd of the Long Beach Unified School District; Chan and Mark Hopson of the Khmer Parent Association; Jocelyn Howard and Shantae Short of the College Internship Program of Long Beach; Irene Martinez and Irma Tena of Fiesta Educativa; Jose Gonzalez of the Southern California Resource Services for Independent Living; and Nancy Spiegel of the Harbor Regional Center.
"As a person with a disability as someone who knows what it means to parent a child with multiple disabilities, I know that it takes hard work and a team," Mizrahi said. "The opportunities for people with disabilities in Long Beach are limitless when people work together and are willing to collaborate. It was wonderful to see all of the ingredients for success in Long Beach. Now it is just a matter of putting the pieces of a puzzle together."
Sanz left the dinner guests with a parting message: "I may look different. I may sound different. But I have dreams just like you."
Learn more at RespectAbility.