Five New Shows Recognized for Authentic Disability Representation by Ruderman Foundation
---
What's new: On Thursday, the Ruderman Family Foundation announced the next five recipients of the organization's seal of approval for authentic disability representation. The awardees include:
It is incredibly important for the entertainment industry to authentically cast characters with disabilities. Not only does it deservingly give work to some of the most talented actors I know, but it also influences the audience's perception of disability as a whole. — Blake Stadnik
Congratulations to our #SealofApproval Recipients: @SEEofficial @ThisIsUsWriters @spareroommovie @Atypical and @the_Politician! #RepresentMeHollywood pic.twitter.com/NdGmsN3vYR

— Ruderman Family Foundation (@RudermanFdn) June 11, 2020
The backstory: The four new series and one new film join previous seal of approval recipients such as "Tales of the City," "General Hospital," "Years and Years" and "Loudermilk" for casting actors with disabilities to play disabled characters. The seal of approval recognition is one of Ruderman Family Foundation's efforts to improve disability representation, alongside initiatives such as the Ruderman TV Challenge.
Get more on disability: Sign up for our weekly disability newsletter.
The Frontlines: Accurate media representation of people with disabilities can have a positive real-world impact. However, despite some gains in recent years, a Ruderman Family Foundation white paper showed there is still plenty of room for improvement.
On TV in 2016, of the 2% of characters who had a disability, 95% were portrayed by actors without a disability
By 2018, about 12% of characters with disabilities on TV were authentically played by an actor with a disability
A Mighty Voice: Our disability, Karin Willison, explained why authentic representation is so important. "Disability is not a costume nor a performance to be imitated; it is an identity, a core aspect of a person like race or gender." You can submit your first person story, too.
From Our Community: 
What sort of #Disability / #MentalHealth representation do you need to see? #Superhero #Film #Representation
Add your voice: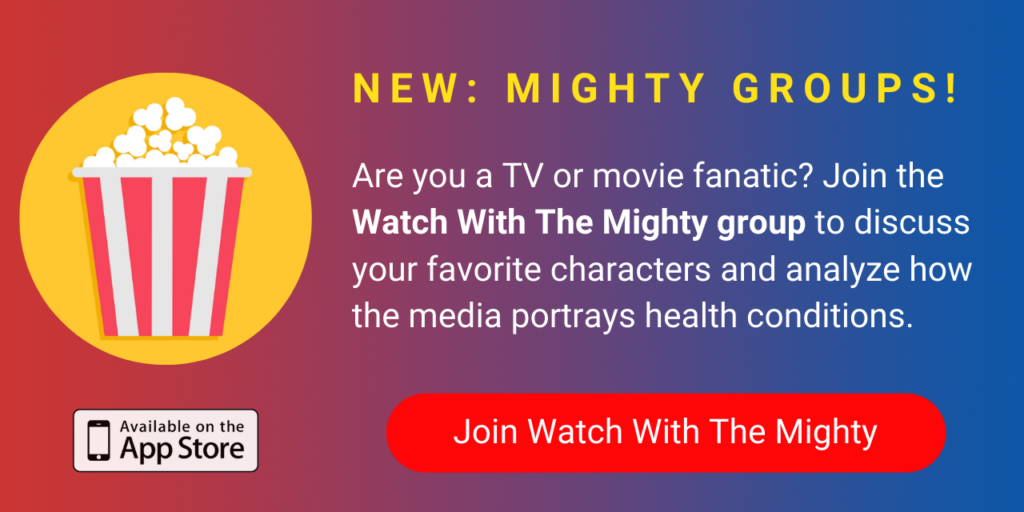 Other things to know: Read more about the importance of authentic disability representation in these other Mighty articles:
A final thought: Layla Weiner, who starred in Netflix's "Atypical," added of the show's recognition for authentic representation in a press release:
I appreciate that Hollywood is making sure that people with disabilities are included in portraying their own disabilities. For 'Atypical,' I not only loved being able to act as someone on the spectrum but also to play someone who is a person of color with a disability. Although it is a good start for Hollywood to finally include us, more in the area of inclusion of people of color with disabilities needs to happen.
Header image via ABC/Maarten de Boer
Originally published: June 11, 2020