'The Courage to Be Kind' Teaches Kids About Disability and Inclusion
---
Rena Rosen knows what it feels like to be stared at, and it's a feeling she doesn't want other children or adults to have to experience.
"When I was growing up, my family and my community treated me with kindness. However the greater community did not react in the same way, and eventually my smile and wave stopped working with each stare and each comment," Rosen, who grew up with a facial difference, told The Mighty. "I had always wished there was a book that accurately portrayed physical differences in a kid-friendly way while also addressing the needs of the parents and educators as how to facilitate conversations and promote positive inclusion and interactions."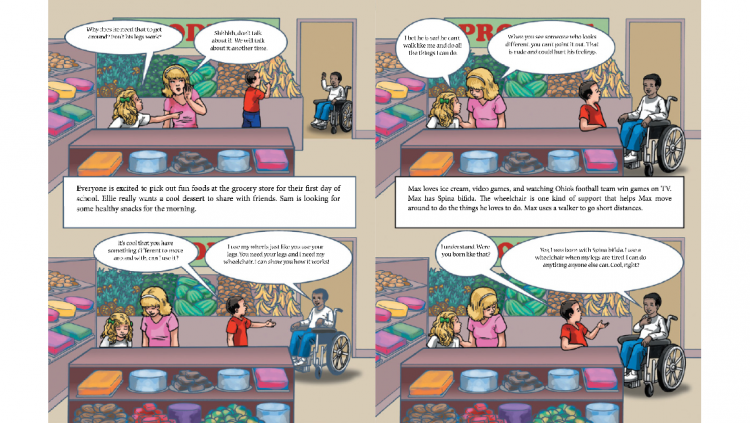 To fill this void, Rosen and her friend Jenny Levin, both educators, co-wrote "The Courage to Be Kind," an illustrated children's book that educates kids about a number of different physical differences including Apert syndrome, spina bifida, cerebral palsy, Tourette syndrome, alopecia, birthmarks and dwarfism.
The book features comic strips that teach children how to interact with people with disabilities or differences – namely, not to point, stare or be rude. "Children notice differences in a very natural and curious way. At times a child may say something that could sound blunt when in actuality they are doing so with complete honesty and a yearning to understand," Rosen, who runs workshops about treating others with compassion, explained.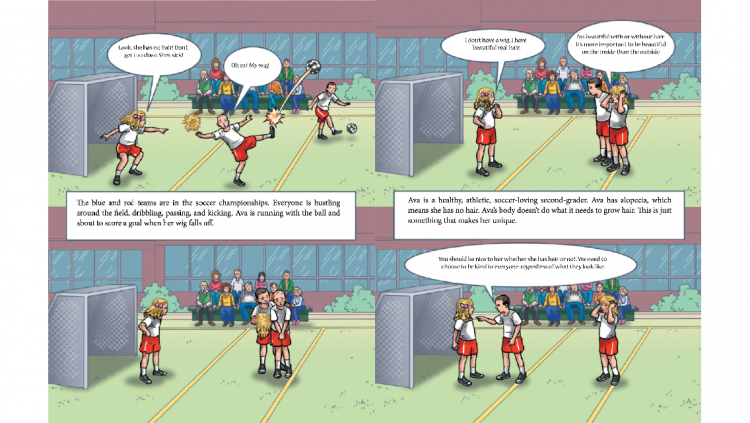 Instead of "shushing" children when they ask questions or point, Rosen said it's important to explain why pointing and staring is rude, and promote inclusion instead. Speaking from her own personal experience, Rosen said it's better to approach someone with curiosity and kindness than it is to ignore them or be rude:
At home a parent can explain that all people have differences, while some are more noticeable than others and use their best judgment as to how to explain that particular difference in the most honest but age-appropriate way.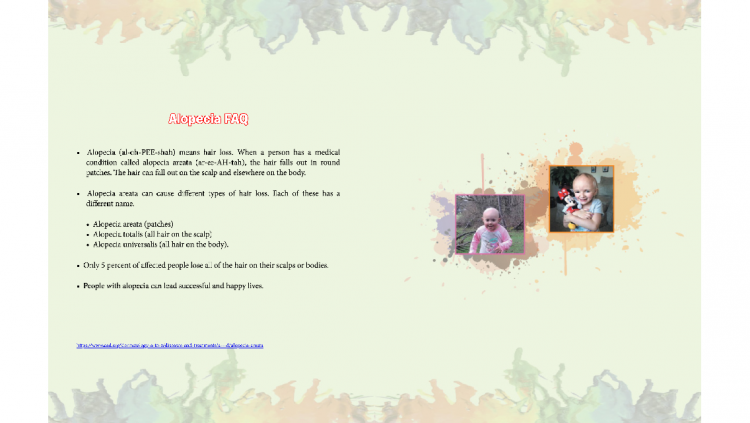 Rosen and Levin's book also features informational pages that give an overview of each condition and show photographs of children with each difference or disability. "Labels are meant for objects and categories of things, not people," she said. "We all have such a variety of abilities and differences. It is important to remember that their is a person behind a facial difference or a disability."