What I've Learned as a Filmmaker With Cerebral Palsy
---
I'm an emerging filmmaker who has cerebral palsy and my film, "The Milky Pop Kid," has been selected for the ReelAbilities Film Festival NY 2018.
I live in Sydney, Australia, and my interest in filmmaking started when I was in a study-abroad program in 2014 at the College of St. Benedicts, Minnesota. After completing the program I desperately wanted to work in the film industry, and my film studies lecturer suggested I go to film school.
When I returned to Sydney I got into a film course at Metro Screen, and over the course of my studies I came to learn how difficult the film industry can be. Our teachers stressed that we needed to be passionate and hardworking to make progress, and I was also acutely aware that as a person living with a disability there would be many, many challenges and setbacks to being able to find a job in industry. At the time I didn't know many people living with disabilities working in the industry. At the end of the course I got an internship at Screen NSW (now Create NSW), the state screen-funding agency.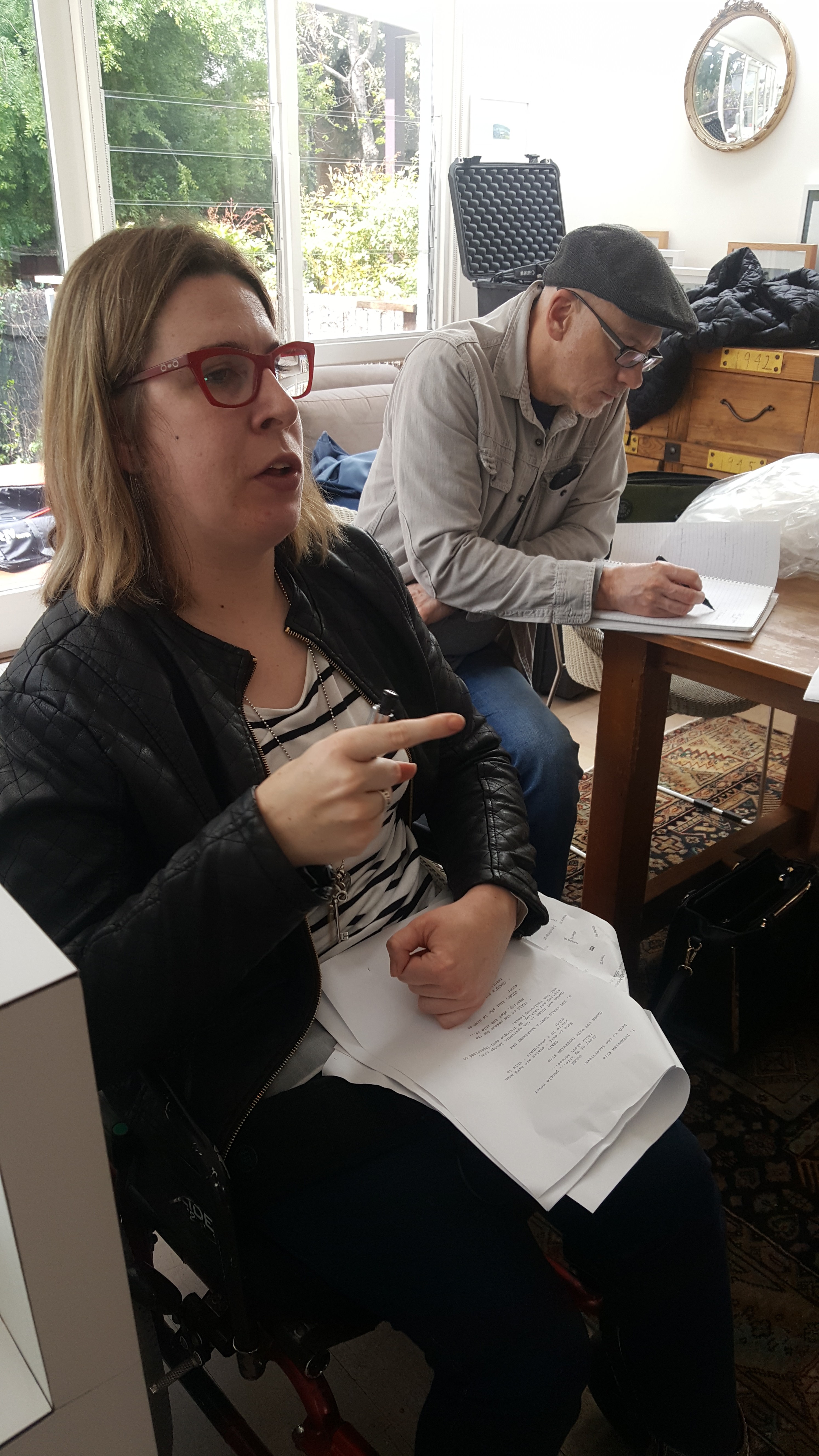 It was during my internship that I found Information and Cultural Exchange (I.C.E.). I.C.E. was running a program called "My Life, My Art" for emerging filmmakers and Screen NSW suggested I meet I.C.E.'s Screen Cultures Producer, Barry Gamba. After meeting, Barry invited me to be one of the filmmakers in the program. "My Life My Art" asked filmmakers to profile an artist living with a disability in a short film. I immediately thought of my friend Emily Dash; she is an incredibly talented writer, actor and speaker who, like me, lives with cerebral palsy.
Emily was keen to be involved, and we met with Barry to talk about themes for the film. Emily and I were most passionate about authentic casting of people with disabilities. Seeing characters living with disabilities played by able-bodied actors always frustrates Emily and me, and together we agreed this would be a fantastic concept for a short film.
We wanted to tell a story about a person with a disability who is asked to be a consultant for an able-bodied actor who has been asked to play a character with a disability. The idea was that we could really look at the power play between the two actors. The story would explore this and other issues around access for people with disabilities. One issue we examined, which was dear to our hearts, was the use of a person with a disability as a "consultant." This is often seen as a charitable thing to do.
Barry suggested Tel Benjamin to play our somewhat clueless actor. Tel understood what was needed and was enthusiastic about being a part of the film.
We had many script-development sessions, and one of the ideas came from a school experience I'd had when I was developing a group piece for drama around the lived experience of disability. Someone had suggested I position my tongue in a certain way to "sound disabled." I remember feeling incredibly uncomfortable about doing that. We wanted to explore this in our film and use satire to highlight complex ideas. Throughout the script-development workshops I would ask Emily and Tel questions, and they would improvise as their characters. It was a safe space for everyone to work and create together.
Not only did I learn a lot from the making of "The Milky Pop Kid," the experience showed me that as a person living with a disability I can work in the film and television industry. I can be an advocate for issues I feel strongly about and use humor to get a message across.
ReelAbilities Film Festival is the largest festival in the U.S. dedicated to promoting awareness and appreciation of the lives, stories, and artistic expressions of people with different abilities. Founded in New York City in 2007, the festival presents international and award-winning films by and about people with disabilities in multiple locations throughout each hosting city. Post-screening discussions and other engaging programs bring together the community to explore, discuss, embrace, and celebrate the diversity of our shared human experience.