Chi Chi, a Disabled Therapy Dog, Named American Hero Dog of 2018
---
All of us dog owners know our dog is the best. The catch is, we're all right. Our furry friends are the best. They make us laugh, occasionally roll our eyes, and marvel at their genius (or lack thereof) — all while providing comfort, support and love. One therapy dog, though, now has further proof she's the best.
Chi Chi, a 4-year-old golden retriever and quadruple amputee, was named 2018's American Hero Dog by the American Humane Hero Dog Awards. Chi Chi lost her paws when her legs were bound and she was left in a garbage bag in South Korea. Her paws had to be amputated as a result, but Chi Chi learned to love and feel safe again at her new home in Arizona.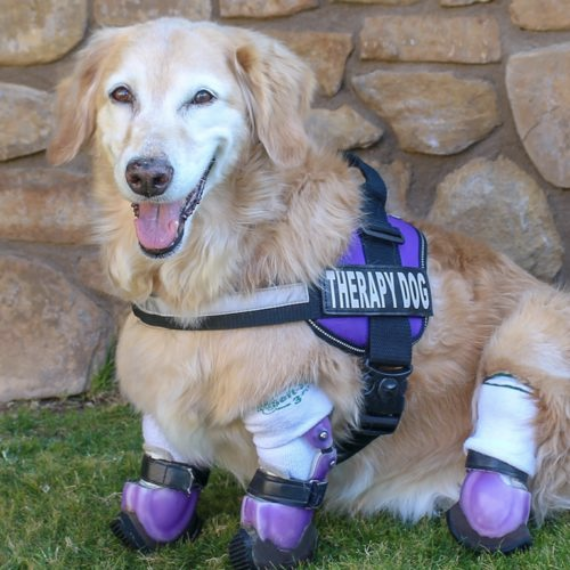 "She forgave and decided to trust people again," her owner, Elizabeth Howell, wrote on American Humane's website. "She quickly adapted to her first set of custom prosthetics and now loves spending her days as a certified Therapy Dog sharing her joy and cheerful demeanor with people of all ages."
Chi Chi has overcome many types of adversity. Chi Chi also has lupus, hypothyroidism and has had three types of cancer, according to her GoFundMe. Now, Chi Chi is tackling the side effects of radiation for cancer.
"When people hear Chi Chi's story and experience her attitude of joy, they are often inspired to face their challenges with renewed courage and a fresh perspective," Howell wrote. "Chi Chi brings joy everywhere she goes and her optimism and smile spreads quickly to others."
The other finalists have also shown strength and resilience in one way or another, and include several service animals and K-9 police dogs.
Here's a look at this year's finalists: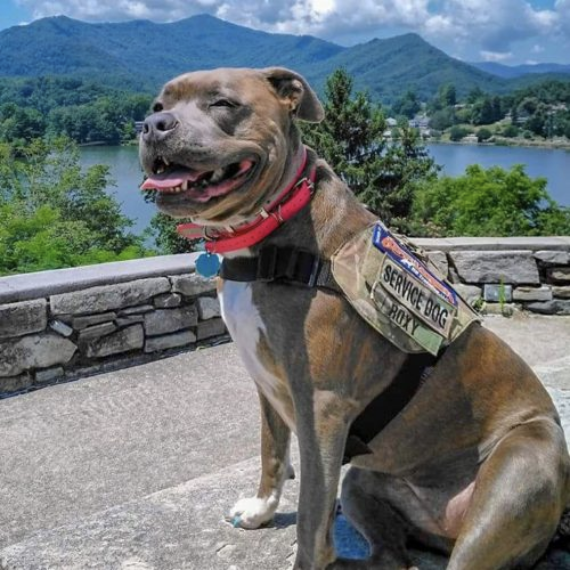 Roxy
Roxy is a pit bull and PTSD service dog for her owner, Justin, from North Carolina. Justin is a war veteran who was injured by an IED that left him with a traumatic brain injury. She helps Justin with his anxiety and alerts him before his PTSD "gets out of control," according to her bio on American Humane.
"She helps me on a daily basis with simple life tasks," Justin wrote. "If it wasn't for her showing me that it's okay to be in society, I probably wouldn't be here today."
Roxy also visits veterans at the local VA hospital. Justin hopes Roxy wins to show the world that pit bulls are good dogs and are capable of being service animals.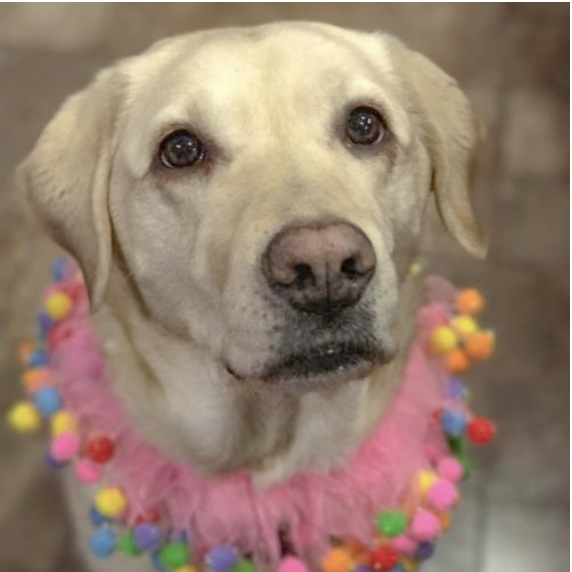 Frances "Franny"
Franny is a guide dog to her owner, who lost her eyesight due to a rare complication related to her breast cancer battle. The yellow Labrador hails from New York and guides her human around town with her two kids. Franny also volunteers with her mom through the Visually Impaired Education Program, which educates children about the visually impaired community.
"She helps me juggle all that comes with being a working mom while educating our community about living with vision loss."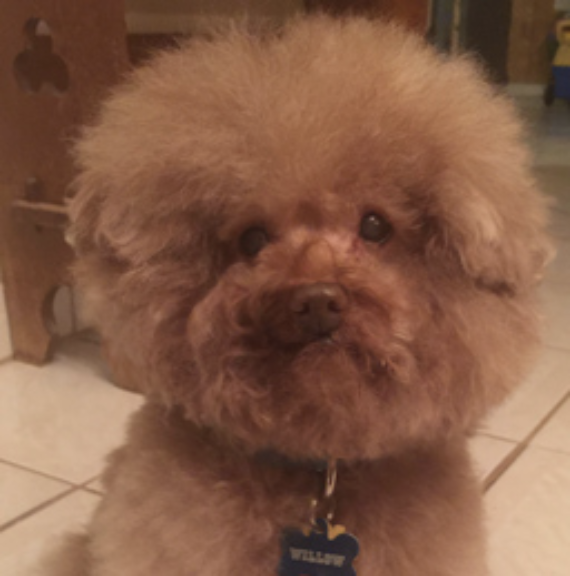 Willow
Like Chi Chi, Willow was rescued from South Korea. He survived the dog meat trade there and is now spreading awareness for animal welfare topics with his human. Willow is also studying up for his therapy dog certification to help kids with disabilities through animal reading programs.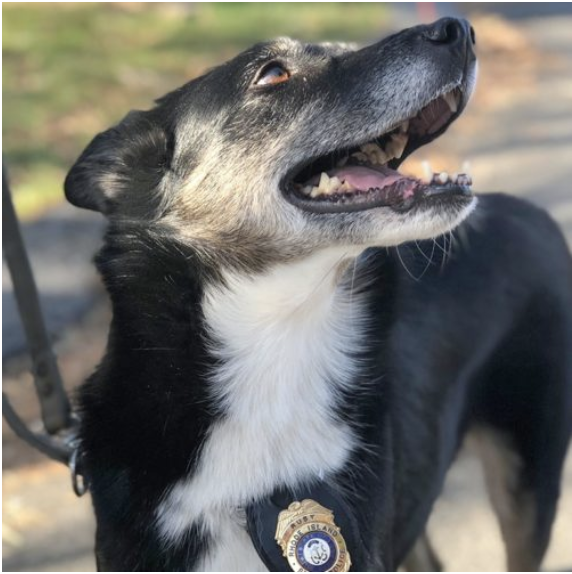 Ruby
Ruby is a Rhode Island State Police K-9 who has literally saved lives. Before she found her new owner, Trooper Daniel O'Neil, Ruby was returned multiple times to an animal shelter, unable to find her forever home. Each time she was returned, volunteer Patricia Inman fostered her. Years later, Ruby returned the favor when Inman' teenage son went missing. Ruby was the one who found Inman's son, who had fallen and hit his head in the woods. The boy was severely injured but recovered.
"You can think what you may, but I believe that was Ruby's way of saying thank you to Ms. Inman for taking care of her during her rough beginning," O'Neil wrote on the American Humane site. "Ruby was given a chance at life and ended up saving a life."
Sgt. Fieldy
Sgt. Fieldy is an 11-year-old black lab who served multiple tours in the U.S. Marine Corps from 2011 to 2014. Fieldy retired after saving lives by sniffing out IEDs. One of his handlers from a previous deployment adopted him. Sgt. Fieldy has also walked in the Veterans Day Parade in New York City.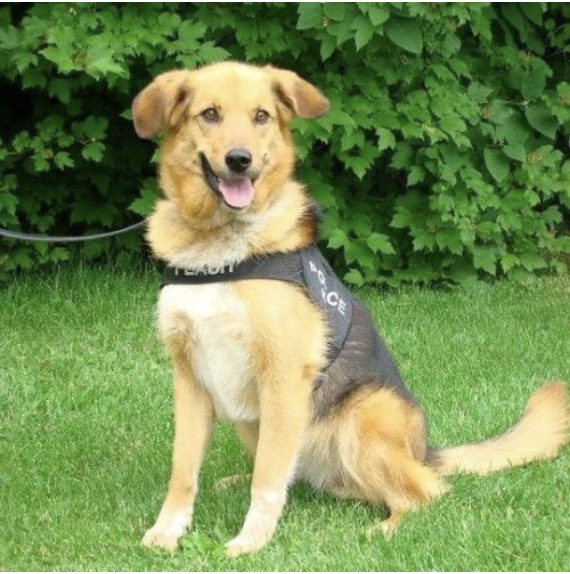 K-9 Flash
K-9 Flash is a retired police dog who spent her career sniffing out narcotics. After retiring in 2013, Flash's handler was inspired to start a national nonprofit that helps retired K-9 heroes. Typically, once a dog retires, they lose assistance from the agencies they were a part of. The nonprofit helps pay for medical care, food and other expenses. Flash has her own children's book and travels to "read" it to children across the country.
If you're interested in seeing these good dogs during the Eighth Annual Hero Dog Awards, you can catch the award show on the Hallmark Channel on Wednesday at 8 p.m. EST.
Photos via American Humane and Instagram