Tommy Hilfiger Launches Adaptive Collection for Children With Disabilities
---
Now, children of all abilities can wear Tommy Hilfiger clothing.
A nonprofit organization called Runway of Dreams worked with the brand to launch an adaptive version of select styles from its children's line, which will be on sale starting Tuesday.
*Sign up for The Mighty Newsletter*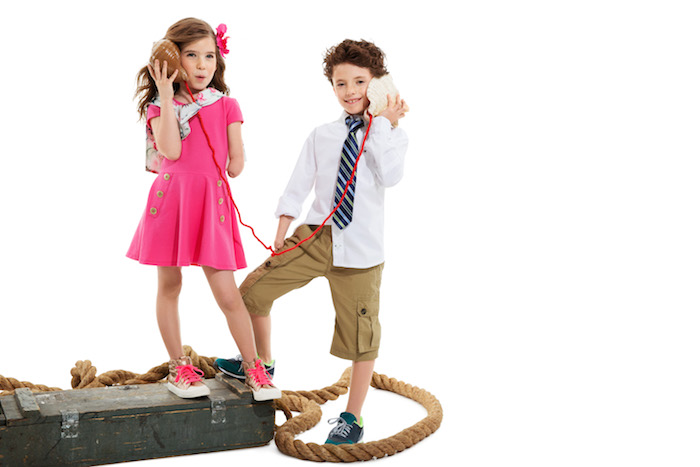 Mindy Scheier, a fashion designer, founded Runway of Dreams to work with the fashion industry and adapt mainstream clothing for people with different abilities. She started the organization after her son Oliver, 11, who has a rare form of muscular dystrophy, asked her to buy him a pair of jeans.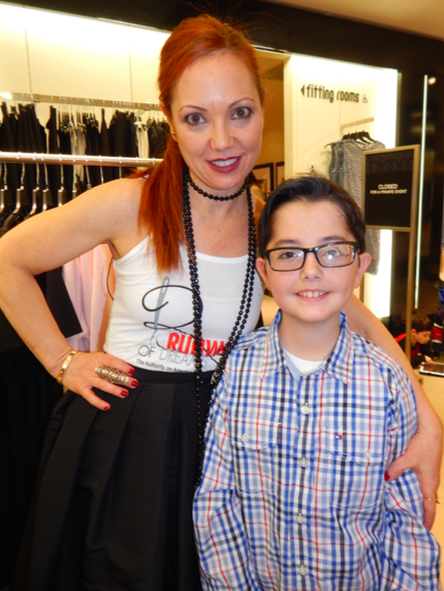 Oliver, then 8, came home from school and said he wanted to wear jeans to school the next day because his friends were wearing them. Scheier didn't know what to do. She knew because of his mobility issues, pants with a button and zipper would present challenges, and the jeans would hinder his ability to wear his leg braces. But it was also a priority for Scheier to allow her son to wear the things he wanted, despite the challenges he might face.
"It was more important to me to have him walk into school with his head held high than to worry about the other things," Scheier told The Mighty. "That was when I realized a change needed to happen. Every kid and adult in the differently-abled community deserves to wear the same clothing that everybody else does."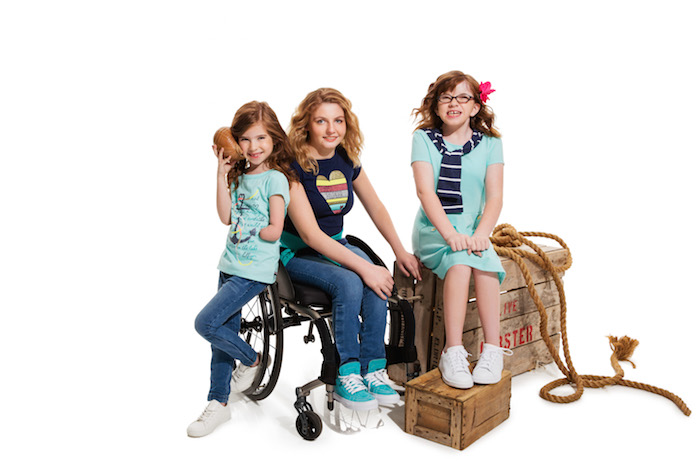 Scheier got to work looking for adaptable mainstream clothing, but soon discovered not many options existed. So she began buying clothes off the rack and modifying them to suit Oliver's needs. 
She then started assembling focus groups to get a feel for what kinds of clothing needs the community as a whole had. Based on issues the people reported with most pieces of clothings — like difficulty with zippers, pull-over style sweatshirts, etc. — Scheier began developing wearable technology and designing modifications that would allow people to self-dress.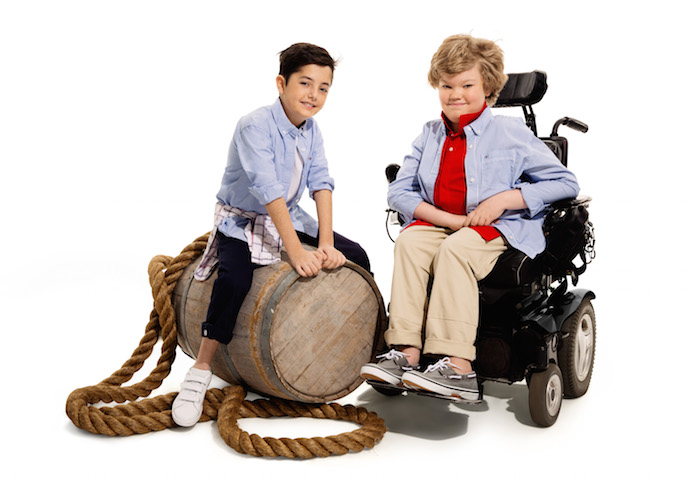 Realizing the extent of the market for this type of service, Scheier began to think about what brands would be best to pioneer the movement. Her crusade eventually led her to Tommy Hilfiger.
"They're a brand that caters to the family unit and their clothing goes from children all the way up to adults, but also they have a very big affinity for philanthropic movements," Scheier told The Mighty. "I felt comfortable they were going to understand."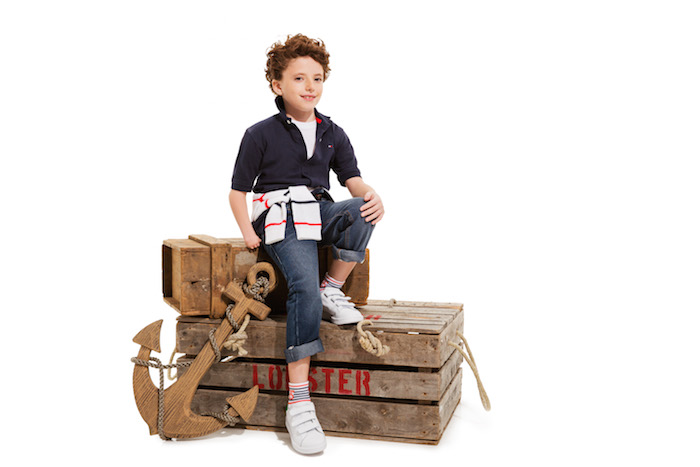 Based on her research, Scheier has modified the Hilfiger collection in three main ways.
The first is closures: buttons and zippers have been replaced with a special stylish magnet closure called MagnaReady®. The second is the adjustability of the clothing: pant legs, sleeves lengths and waistbands are adjustable because the sizes needed for seated comfort differ from standing. Third is the ways in which a person can get in and out of the clothing: pull-over style clothing can be difficult due to low muscle tone, limb differences or other disabilities, so the seams have been adjusted to allow for the clothing to be entered through the back rather than over the head.
All apparel is still from the mainstream Tommy Hilfiger spring collection.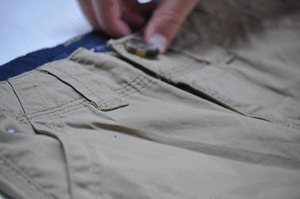 "As far as I know, this will be the first mainstream, big name brand to offer an adaptable clothing collection," Scheier told The Mighty. "This will be a huge initiative in the fashion industry that will truly be innovated by Tommy Hilfiger."
Scheier says Runway of Dreams isn't done yet. Her organization won't stop until as many brands as possible are offering adaptive versions of their clothing.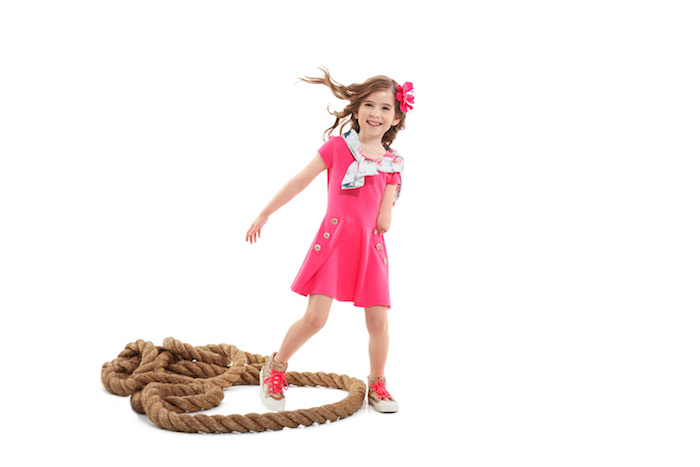 For Scheier, it's a passion project born out of love for her son. He has seen it from the beginning, with Scheier ripping apart clothes on the kitchen table, all the way through the final photo shoot for the collection, in which he's a model.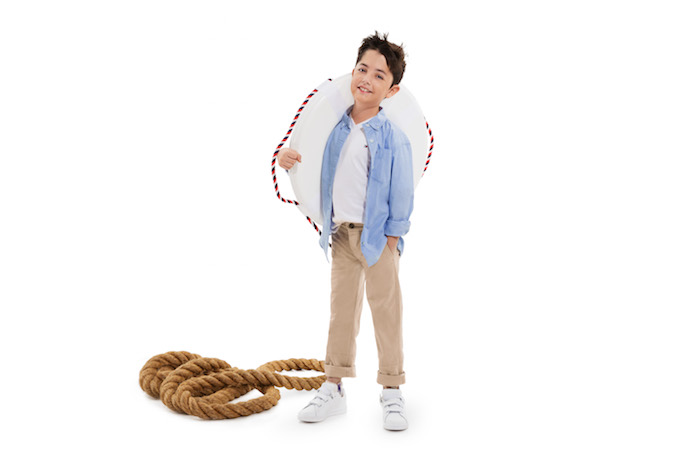 "It's an amazing thing for him and my other kids to witness this journey and show them that you can make a difference and if you believe in something, you can make it happen," Scheier told The Mighty.  
Check out the video below, by Helen Polise, for more on the collection and the children modeling it. 
Visit the website here to browse the collection.
Originally published: February 23, 2016