U.K. Man Becomes First Tetraplegic to Complete Tough Mudder Challenge
---
Rob Camm always wanted to compete in the grueling Tough Mudder race, and after training for the last few months he was able to do just that. The only difference between Camm and the rest of the athletes is a C3 spinal injury that's left him paralyzed from the neck down.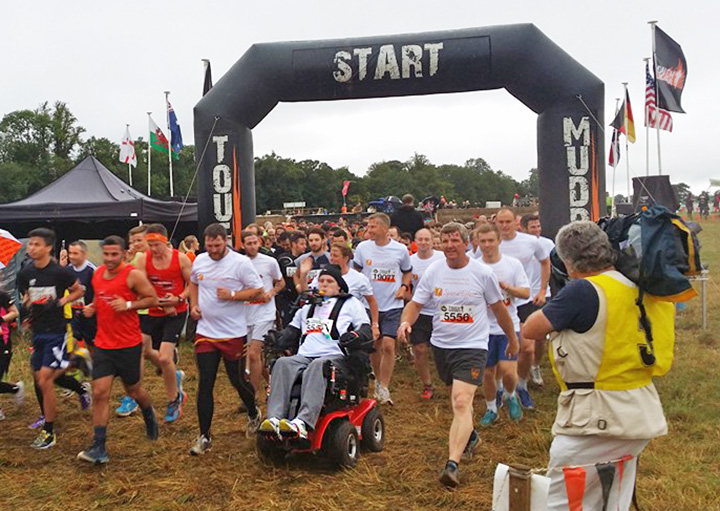 Camm spent nine months recuperating in the hospital following a horrific car crash, and though he uses a ventilator to assist with breathing, he's able to get around on a motorized wheelchair controlled by his chin movements. Once he mastered his mobility in urban settings, the 21-year-old University of Bristol student wanted to experiment with the machine off-road. Camm tackled a number of steep trails in the woods and then he came up with an idea.
"I've got a wheelchair that's capable of doing [the Tough Mudder], so I thought why not?" he told the Gazette Series. "It's a wheelchair set on top of a quad bike and I've not found anything that can stop it yet."
Every year there are over 50 Tough Mudder races all over the world, and the 10-12 mile outdoor obstacle courses are designed to "test physical strength and mental grit," according to the event's website.  Participants run up and down difficult trails, climb ladders and wade through muddy pits of water, among other activities.
Camm also chatted with the Gazette about how he's raising money for SpecialEffect, the charity that provided him with the necessary technology following his accident. As of Aug. 25, the donations on his Just Giving page have reached over £6,000 (approximately $10,000).
"SpecialEffect undoubtedly had a huge impact on me and by raising money for them I hope to enable them to help more people," Camm says on the fundraiser profile.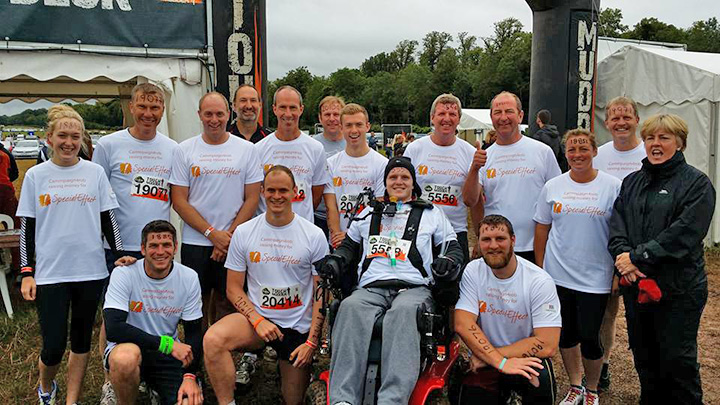 Camm's Tough Mudder team included his father Ian Camm, cousin Simon Camm, Tomos Wyn-Jones, Rob Telford, Ian Telford, Liam Kearns, Chris Wright, Simon James and Helen James. He wasn't able to pass through every obstacle on the course, but the rest of his supporters were more than happy to cover for him.
John Fidoe, vice president of Tough Mudder, also accompanied Camm on the challenge.
"We were thrilled to have Rob join us this past weekend and watch him become the first tetraplegic in the world to complete a Tough Mudder course," Fidoe told The Independent. "His strength, determination and courage have inspired all of us at Tough Mudder and Mudders around the world."
Camm has posted a number of videos on his Facebook page, including the one below, where he participated in the "Hero Carry" portion of the Tough Mudder.
Originally published: August 25, 2015