9 Things I've Learned Raising a Child With Disabilities
---
Our son Jaxson's birth in July 2012 changed our lives forever. We didn't know what to expect, what questions to ask or where to look for help. We didn't understand "doctor speak" or fully grasp what they were telling us. They had no idea what was ailing our baby, just that he would need a lot of care as he grew.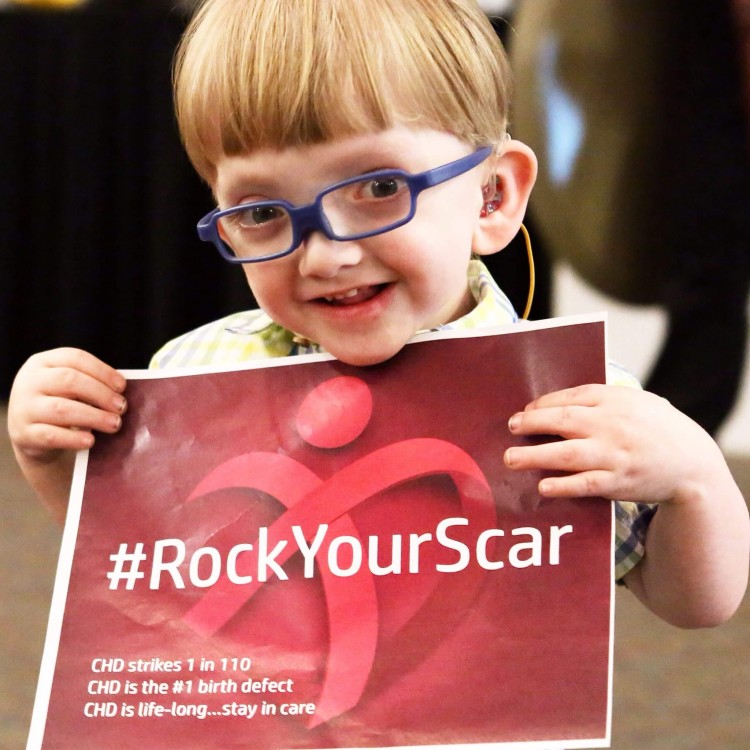 The first six weeks were spent in the NICU and are mostly a blur, but what I've learned on this journey changed me. Not just as a mom, but as a person.
The last four years have been wonderful and stressful and amazing and scary all at the same time.
Twelve surgeries, countless labs, hundreds of appointments and a handful of inpatient sick stays later, Jax is on his way to being "normal."
Here are nine things I've learned on this journey:
1. Patience. 
Patience has never been one of my virtues, and I mean never. My parents always joked about how impatient I was growing up, but that has changed. I have to have patience with Jax. It can take him longer to do things and learn things. And some medical tests take forever to come back. So I've learned to be patient.
2. Love.
Not just any love, not the love a parent has for their child even, but a love so fierce that it hurts. I love my older son, Jeffrey, 7, every bit as much as I love Jaxson, but the feeling of that love can be different. With Jeffrey, I love him at arm's length. He's a big boy and does everything he can by himself and doesn't want mom's help. I'm a bit overprotective of him and constantly make sure I don't miss something.
With Jax, it's the love of a fierce tigress about to pounce on dinner. It's a don't-mess-with-my-kid-or-you'll-be-sorry protective love because he may need help to protect himself.
3. Acceptance.
This one was tough and still is. It's not just acceptance of others — I've found that's actually quite easy. It's acceptance of myself and our situation. It's understanding the reality of the situation and acting appropriately and accepting that I'm never going to be a size 6 again.
And I'm OK with that. For now. If I can get there, great, if not, there are worse things in life. I accept the way I look, I accept my son has issues I have to fight for and I accept Jeffrey may not get as much attention, although we do everything in our power to make sure he knows he's just as loved. It may never be enough, and I accept that, too.
4. Ferocity.
I have always been a pretty passive person. I've taken martial arts classes for self-defense, but my temper is nasty when snapped. I keep a tight hold on it, but I have learned how to let this out in spurts. When a doctor isn't listening or doesn't believe me, I let a little bit of that attitude out. And when it's combined with the knowledge I've gained over the last four years, it must be intimidating because I usually get my way. No doctor will tell me no or that there are no options. I will find a way.
5. Self-worth.
Women may stereotypically be expected to act a certain way, dress a certain way and feel a certain way about themselves. Screw that. I grew up a tomboy and that's not changing. I like who I am, and I value what I have to offer the world. I learned that through my children, who seem to love me no matter how mean I am or how much I yell or don't clean. As long as I spend time with them, that's all they want. And if that makes them happy, then I have a purpose. I am more than a mom, but I'm a mom first, and I love it.
6. Balance.
This one is tricky. How do you balance two kids, a job, a husband, a house, a dog and a social life? The answer? Prioritize. For me, the kids and husband come first. I take care of them, which includes maintaining the house and such. The job is part-time with flexible hours, so I can schedule around appointments, which is amazing. Social life, well, that's a work in progress. It's not an easy thing when you spend half your time in the hospital, but things are on the upswing and plans are being made, which is a big step in the right direction!
7. Relax.
One thing I have to continually tell myself is to relax. Stressing and worrying only makes things more difficult, so when I have those moments, I stop and say a prayer. For me, putting it all in God's hands is what gets me to calm down and handle situations properly. And if something minuscule pops up, I let it slide because there are worse things in the world than wearing mismatched socks.
8. Happiness.
I've found a new appreciation for happy moments. Like when Jaxson gets discharged and we come home, getting everyone under the same roof is happiness. Happiness is ignoring the dust and getting dirty in the back yard, practicing riding bikes and scooters and having fun.
9. Strength.
I've always been told that I'm a strong person, whatever that means. Most people are strong because we're human; we do what it takes to survive and protect our own. It's a natural instinct. I do know there are some parents out there who may believe they can't handle children with medical or behavioral problems, but I believe it's mostly out of fear. Being Jaxson's mom has taught me that it's OK to be scared as long as you keep on pushing, because when you get over that hump and are in the clear, that's a feeling like no other. And it's the best feeling in the world, so even when it seems bleak, I believe you have to keep pushing. The reward at the end is worth it.
Jaxson's most recent surgery was in December when they replaced his mitral valve in his heart. It was his second open-heart surgery and third heart procedure. Since that three-week stay, Jaxson has become one of the most active 3-year-olds I know. He's developing and growing and not puking all the time and learning to play with his brother.
Watching him the last four months has been nothing short of amazing. From a hospital bed to the backyard that fast. Who says kids aren't resilient?
The Mighty is asking the following: What's one thing people might not know about your experience with disability, disease or mental illness, and what would you say to teach them? If you'd like to participate, please send a blog post to community@themighty.com. Please include a photo for the piece, a photo of yourself and 1-2 sentence bio. Check out our Submit a Story page for more about our submission guidelines.
Originally published: April 12, 2016