21 Dreams for My Daughter on World Down Syndrome Day
---
March 21 used to be a downer of a day for my son. It's the day after his birthday. The party is over, the cake is half eaten and the presents are all gone. What's to celebrate? Since the arrival of his sister Willow, plenty! That's because March 21 is World Down Syndrome Day!
Down syndrome occurs when someone receives three copies of the 21st chromosome, instead of two. Now you understand why World Down Syndrome Day falls on 3/21. While the day's primary intention is to spread awareness, it's also a celebration. After all, this girl deserves to be celebrated.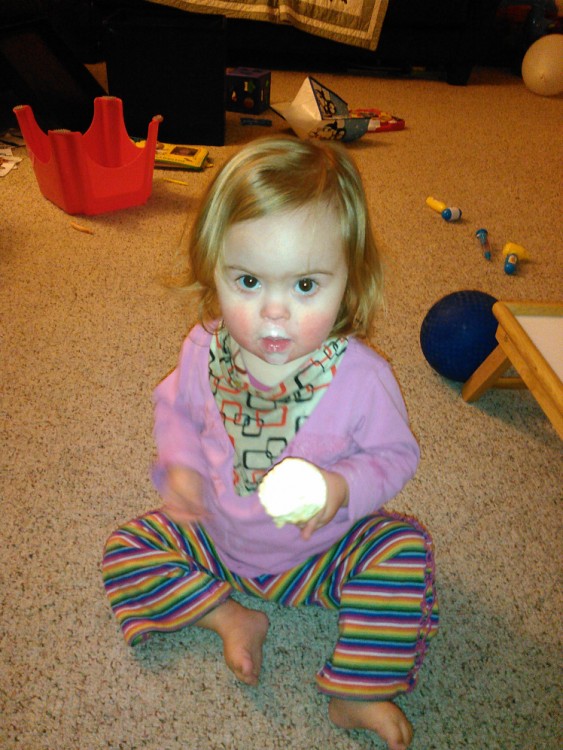 If you took away Willow's extra chromosome, Willow would not be Willow. But Down syndrome is by no means her identity. It's just a part of her, like her hair color and eye color.
Willow's three chromosomes affect her muscle tone and learning style, but I assure you, she will walk and she will go to school. Willow is just like our other two children. Why wouldn't she be?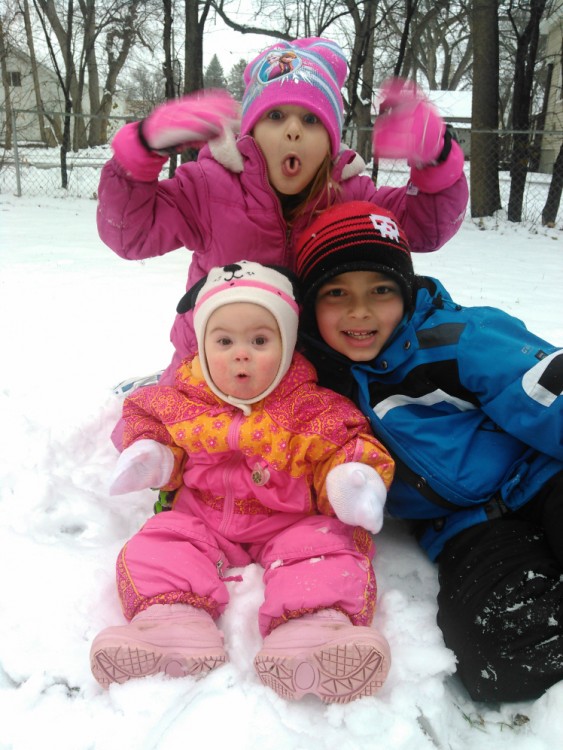 Sure, Down syndrome does have its challenges, most of them health-related, but what person doesn't face challenges in life? Far too many people view Down syndrome as a negative. I'm here to tell you, Willow is nothing but a positive! According to Merriam-Webster, a negative is something "harmful or bad." As an adjective, negative means "not hopeful or optimistic." It also means "not wanted." It kills me to think of my daughter as unwanted. Not only do I want Willow, I want for her. I desire, I dream for her.
In honor of World Down Syndrome Day, I'm going to share some of my dreams for Willow — 21 of them, to be exact.
#1. I dream of the day Willow walks. She's so close. So, so close. After two and a half years of hard work, just imagine how it'll feel to her. I imagine it'll feel a bit like flying.
#2. I dream of the day Willow starts preschool. I hate the idea of letting go of my baby, but I am giddy at the thought of what she'll experience and the friends she'll make.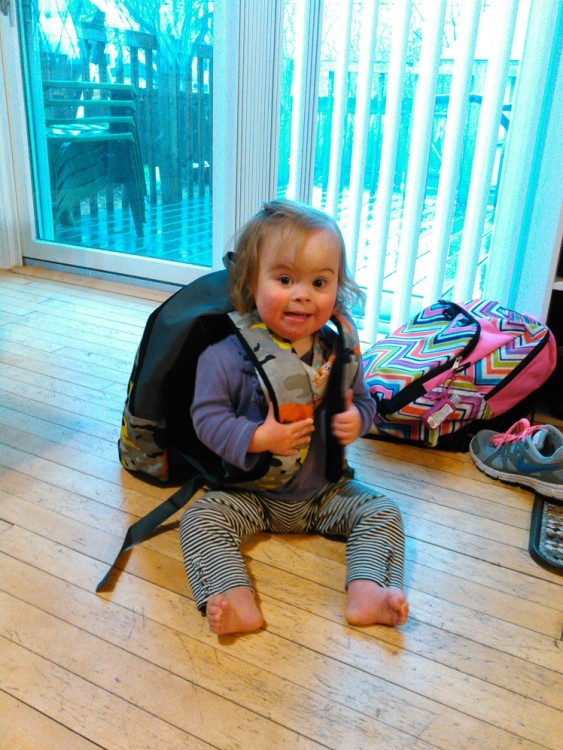 #3. I dream of the day Willow learns to ride a bike. She loves watching her big sister and big brother zoom down the sidewalk. While the tricycle her physical therapist lets her use is fine for now, Willow's got her eyes on a big girl bike. Let's hope this doesn't morph into a love of motorcycles when she's older. My heart can't take that.
#4. I dream of the day Willow will have her first dance recital. The girl has got some moves, and she's only 2 and a half. I'd like to see her do ballet like her sister, but I'm guessing hip-hop will be her dance of choice.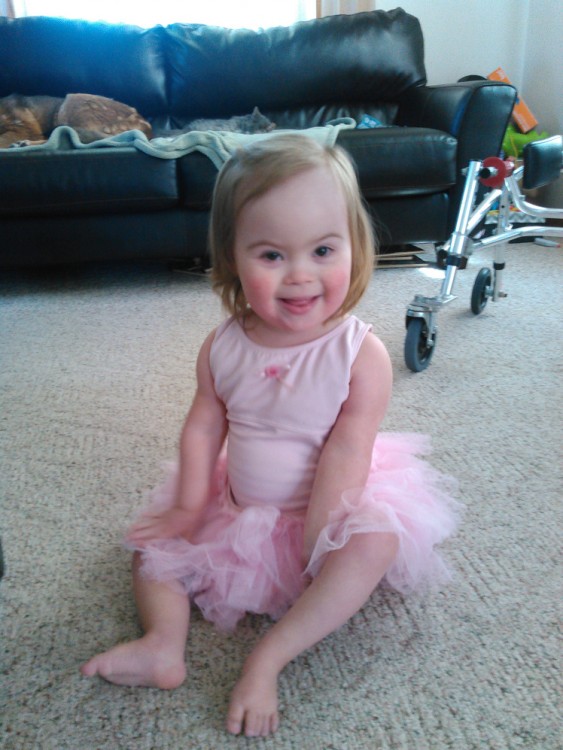 #5. I dream of the day Willow tells me the name of her best friend. Man, that person will be lucky.
#6. I dream of the day Willow sings with the worship team at church. Right now, she worships them. They're on her stage!
#7. I dream of the day Willow swims on her own. She loves water, just like her siblings. Heck, I might even buy a backyard pool just to watch 'em all enjoy something together.
#8. I dream of the day Willow stands up to a bully. While it would be awesome to think she'll never encounter one, I know better. That's why I'm determined to make sure she's prepared, armed with the knowledge that she's loved, important and worthy.
#9. I dream of the day Willow goes to prom. I'm pretty sure my husband doesn't share this dream.
#10. I dream of the day Willow graduates high school. Good golly, we're going to throw a party.
#11. I dream of the day Willow tells me what she wants to do with her life. Will she go to college? We've already started saving.
#12. I dream of the day Willow and I can go out for coffee together. I'm sure her older sister will be there with us. If that's the case, there won't be much coffee drinking going on. We like to talk. We're good at it.
#13. I dream of the day Willow introduces me to her boyfriend. My husband might not dream of this, but I promise you, he's preparing for it.
#14. I dream of the day Willow gets her first job. I know she'll be a hard worker. She already is.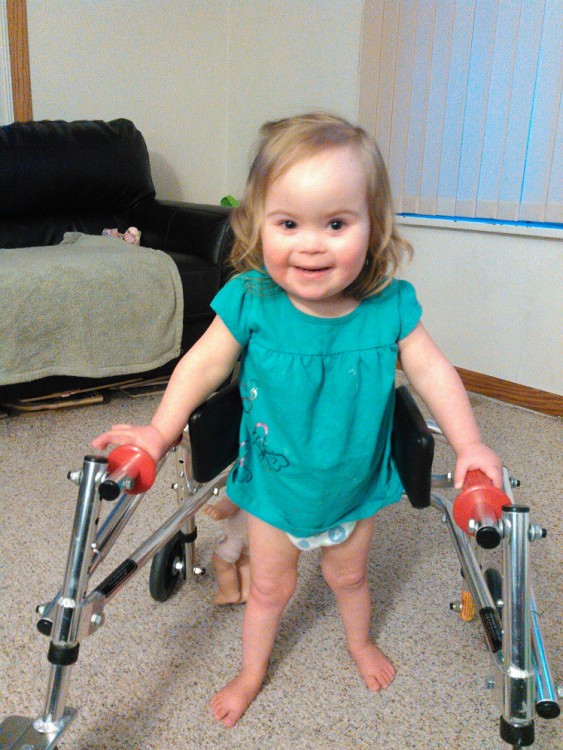 #15. I dream of the day Willow tells me she's moving out. Of course, this is something I also fear. I don't like to think of my nest empty.
#16. I dream of the day Willow gets engaged. Whoever makes it past my husband is sure to be a keeper.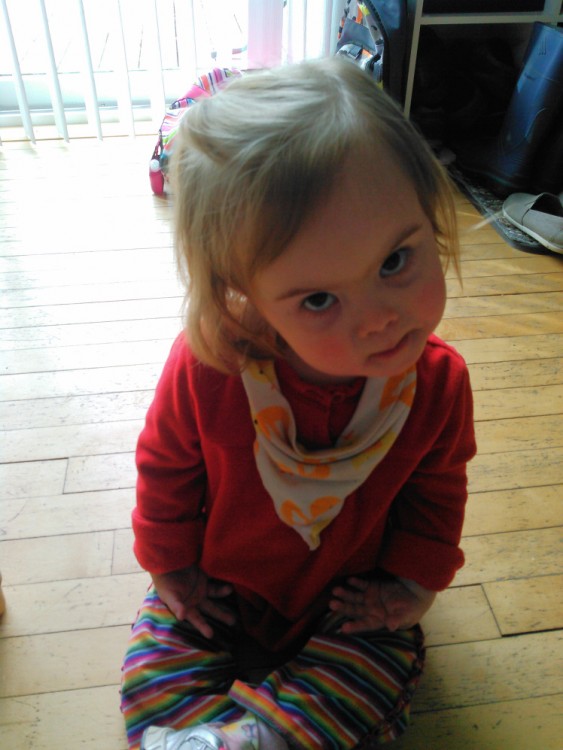 #17. I dream of the day my husband walks Willow down the aisle. Excuse me while I grab a tissue.
#18. I dream of the day I visit my daughter and son-in-law. I sure hope they live close by.
#19. I dream of the day Willow cooks for me. Man, I hope her love of Kraft Mac and Cheese has fizzled by then.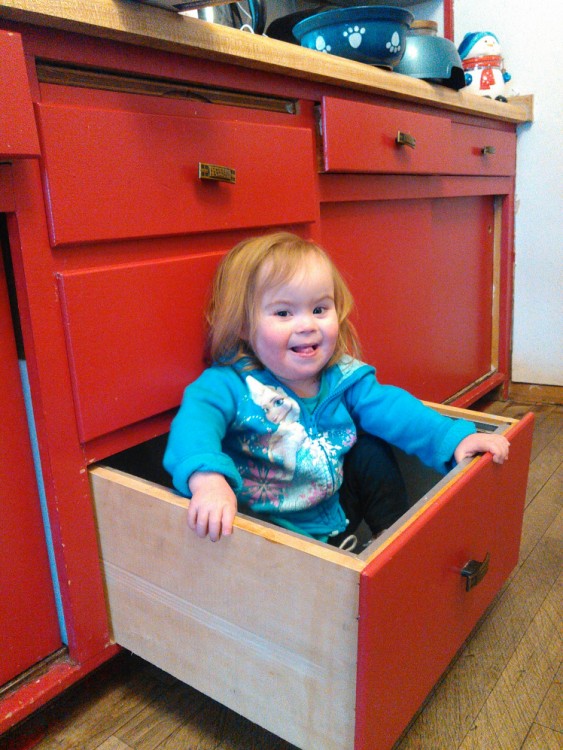 #20. I dream of the day Willow says, "Mom, let me do that for you." At the moment, I cherish her dependence on me. I know it won't last forever.
#21. I dream of the day Willow shares her dreams with me. At that moment, this list will disappear, and my sole dream will be to fulfill hers.
Happy World Down Syndrome Day, everyone! Don't ever let a diagnosis stop you from dreaming.
Follow this journey on The Mighty Willow.
The Mighty is asking the following: What's one thing people might not know about your experience with disability, disease or mental illness, and what would you say to teach them? If you'd like to participate, please send a blog post to community@themighty.com. Please include a photo for the piece, a photo of yourself and 1-2 sentence bio. Check out our Submit a Story page for more about our submission guidelines.
Originally published: March 21, 2016