7 Ways Having a Child With Down Syndrome Makes My Life Better
---
We have celebrated three incredible years with our son, Knightly, our little knight in shining armor.
As I look back, I've discovered a simple truth: having a child with Down syndrome makes life better. Here are some of the ways:
1. I've enjoyed the baby stage longer.
Sometimes my jaw drops when I hang out with kids the same age as Knightly. When did they become these running, talking, complicated little adults having full on conversations, driving cars, buying houses and getting jobs?! Or whatever the other typical things 2-year-olds do nowadays.
Usually around the time I start to dwell on when Knightly will get to that stage, Knightly happily babbles and waddles over to me to give me a hug. He's quite content at his pace of development. And I'm filled with joy holding my little cuddly marshmallow for more time than a typical parent might.
2. Every milestone is a big party.
When Knightly finally rolled over for the first time, it was like winning an Academy Award. Whenever your child shows a new skill, as small as it may seem to anyone else, you know how hard they've worked and how hard you've worked to get there — and it's truly amazing. My heart jumps with joy every time, and I'm in awe of how much a miracle each milestone is.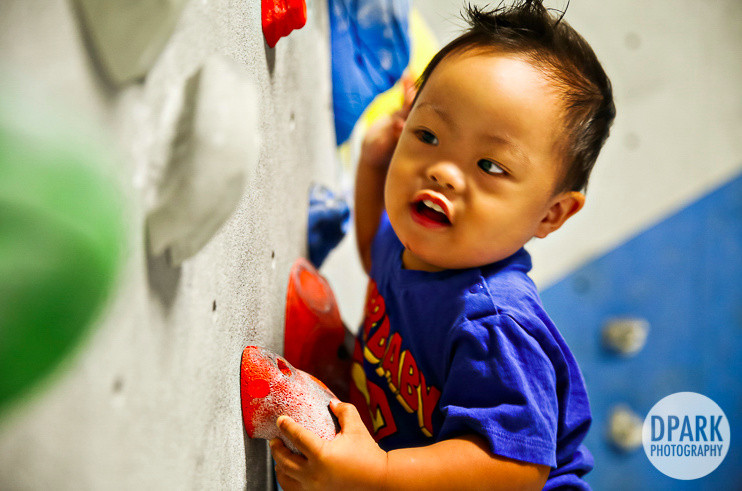 3. My child changed my worldview and constantly pulls me out of the rat race.
Hello, I'm Drexelle and I'm an overachievaholic.
I believe one of God's greatest gifts was giving me a child with special needs to rock my worldview and constantly pull me out of the rat race I so love to join in on. 
I've heard this from many other parents and have found it true for me. Greater than any education or class I've attended, Knightly has been my best teacher of what it means to be a better human. He slows and steadies me. He makes me stop and smell the roses (or, more likely in his case, grab for all nearby living things and objects).
At times, I've found strangers staring at his inability to do something, and as I grow self-conscious about how they feel about him or what they think, he'll surprise them by blowing them a kiss. And they smile. And inside I couldn't be any prouder.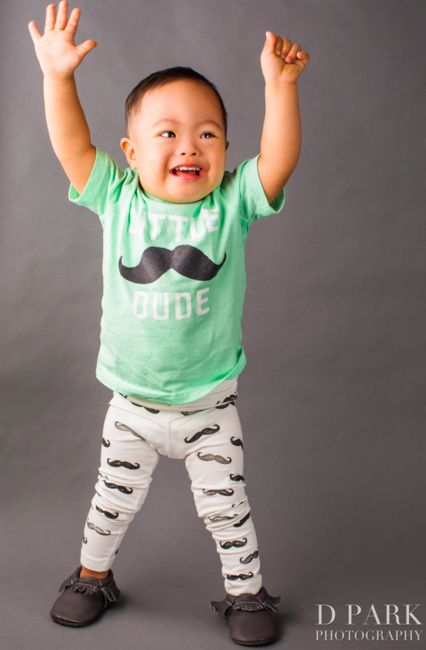 4. My child has made me a fighter.
I was a hopeless people pleaser 'til Knightly was born. Confrontation felt so impossible for me. But becoming a mother makes you stronger (biologically and emotionally). And becoming a mother to a child of special needs pushes you into scenarios where you become a fighter.
Whether it's at the doctor's office, with insurance, with schools, with specialists, with random strangers or even family, you learn to have a voice and to use it loudly when needed. You have to fight for your child, and you'll get opportunities to practice and get better at doing so.
5. I've gotten awesome parenting advice.
As a first-time parent, I can't rave enough about how helpful all the therapists, doctors, nurses and specialists have been in teaching us how to become better parents and how to raise, grow, discipline and challenge our child.
Since Knightly was 6 weeks old, we'd see at least five therapists in specialized playtime at early intervention every week. And every week, we were able to bring up any parenting question we had — whether it was on teething, sleep training or behavioral issues, they've been absolutely invaluable.
And even more importantly, the people who have helped us along the way have been there with so much love, inspiration and encouragement. They've held my hand and kept my head up high through some of my toughest moments of grief. I know if we have other children, we'll be putting to use everything we've learned from Knightly's therapies to our next child.
That poor child.
6. I've joined a community that became my family.
It's been called Joining the Club You Never Knew You've Always Wanted to Be a Part Of — and it's true.
The parents we've met through Knightly's therapies and through the support groups we've joined have been walking answers to prayer. They've become like family. We've seen each other go through incredible ups and some horrendously hard downs. We cry over each other's hardships. We scream and cheer when each other's kids accomplish a milestone. We understand each other's journeys. And we've made lifelong friends (in fact, we're already arranging marriages among our children).
It's incredible to watch these kids and to know these families have watched Knightly grow since he was just a few weeks old.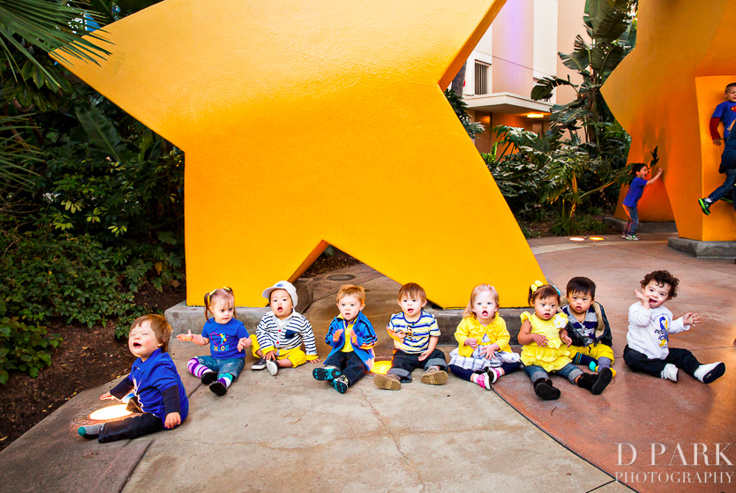 7. I get to be my child's parent.
Since the first heartbeat, baby belly kick and moment I held him in my arms, I couldn't believe this child was mine. But he is. And this baby has taught and challenged me more in life than I ever would've imagined. As he waddles and falls down and gets back up and smiles with wonder at the world, I get to view his world more closely than if he were just some kid I'd heard about or someone else's kid I knew. Every day, I get to see his journey and watch him grow. And I thank God that I get to be a part of it — that I get to celebrate it.
I thank God that, at the end of the day, I get to hold him in my arms, sing a lullaby and tuck him into bed at night to sleep. And that every morning, as soon as I open his door, I'll see him standing up in his crib, smiling and reaching his arms out for me to hold him again.
When I first heard his diagnosis of trisomy 21 two years ago, all I could do was cry, praying to God that He would cure my baby and take it all away. But if it weren't for Knightly having Down syndrome, I wouldn't have met so many people who've moved, inspired and encouraged me and become dear friends to me. I wouldn't have developed the panic disorder that caused me to be challenged, faced fears, get fit and ultimately start pursuing my lifelong dream of writing and speaking. My husband wouldn't have turned his life upside down. He, a man who never cared to exercise before Knightly was born, now works out seven days a week to train for an Ironman.
I believe so many of the great things God has brought our way these past three years were because we got to be Knightly's parents. And despite the hardships you might have to face as a parent to a child with special needs, your story will have those great moments, too. And those moments would've never happened if you hadn't walked this path as your child's parent.
This is dedicated to parents who have just found out their child has a special need. You are in for an incredible journey.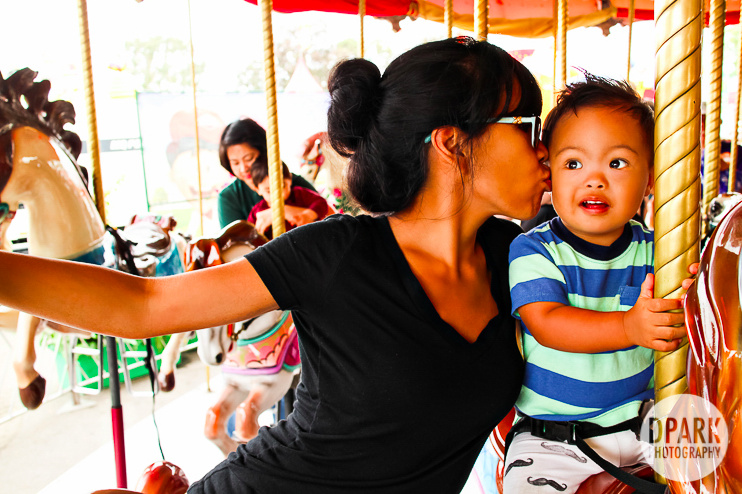 Follow this journey on Drexelle.com.