25 Actors With Down Syndrome
---
Media representation matters — as does opportunities for creatives with disabilities. According to the Ruderman Family Foundation, while 20 percent of the population has a disability, less than 2 percent of TV characters do.
If you parent a child with Down syndrome or have a loved one with with an extra chromosome, perhaps you understand why it is so important to see people with Down syndrome and other disabilities in the entertainment business.
The first time I saw someone with Down syndrome on TV was Chris Burke in the show "Life Goes On." At the time, it seemed he was the only actor with Down syndrome, but over time, we have seen more and more actors with Down syndrome grace our favorite shows or movies.
Here are 25 actors who have Down syndrome.
1. Liam Bairstow
View this post on Instagram
Bairstrow was discovered when the producers of "Coronation Street" ran a workshop for actors with disabilities. Impressed with Bairstrow's abilities, they offered him the role of Alex in their show.
2. Edward Barbanell
.@RTC_NYC's Amy and the Orphans becomes Andy and the Orphans when understudy Edward Barbanell steps in https://t.co/oBKpSqb7UJ pic.twitter.com/CYJWT7itwX

— Playbill (@playbill) February 6, 2018
Barbanell has been acting since 2000, mostly in plays. He is best known in his role as Billy in the movie, "The Ringer." Barbanell is set to cover for actress Jamie Brewer when necessary in the upcoming play, "Amy and the Orphans," for which the play would be called "Andy and the Orphans."
3. Trevor Barella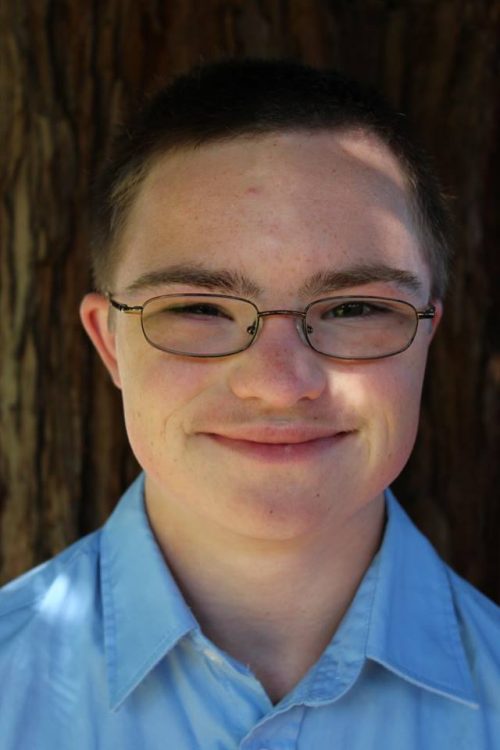 Barella is a young actor who stars in the movie, "A Normal Life."  He plays Nathan, the youngest of two brothers. The film is about siblings and family life.
4. Rishard Beckett
We had the privilege of speaking about our work / destiny with @ShivHarrison of @BBCCovWarks last night. Here's an artistic impression of the two of us #nofilter pic.twitter.com/H6iSwiBSmw

— Rishard & Richard (@Beckett_Walls) February 13, 2018
Becket is a British actor involved in theater and is best known for his role on the drama series, "No Offence." Performing at different venues, he describes himself as a remarkably talented theatre maker with a less talented, egotistical companion — his friend Richard.
5. Steven Brandon
At a loss as to what to watch this weekend, why not catch our award-winning & @BIFA_film nominated film; with a…

'TERRIFIC CENTRAL PERFORMANCE FROM STEVEN BRANDON' @KermodeMovie

RENT/BUY: https://t.co/mwPZEZTAn2#MyFeralHeart #IndieFilm pic.twitter.com/EfFasorAQu

— My Feral Heart (@My_Feral_Heart) January 26, 2018
Brandon is a British actor first discovered through a series of workshops at the Mushroom Theatre Company. He was then cast as the lead role in the film, "My Feral Heart."
6. Jamie Brewer
Brewer is an actress best known for her role as Adelaide on hit show, "American Horror Story." She has performed in dramas, musicals and comedies. Brewer is the star of the new off-Broadway play, "Amy and the Orphans."
7. Chris Burke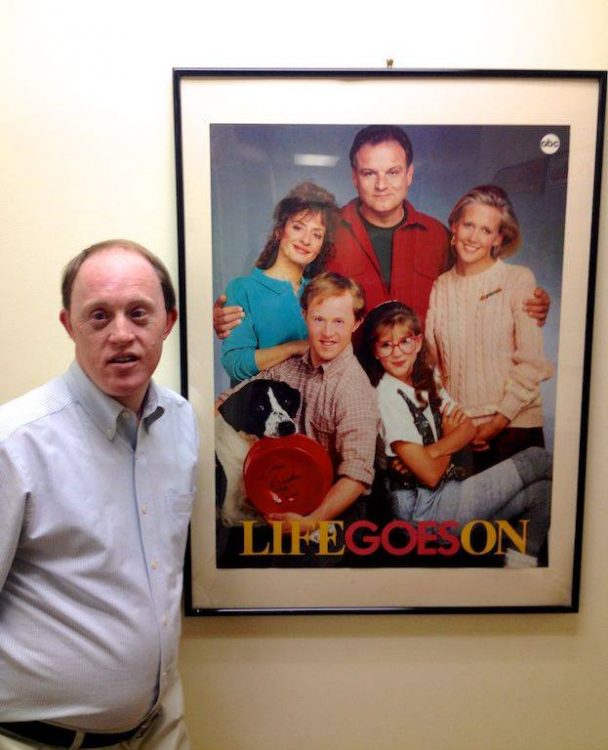 Burke began his acting career in ABC's TV movie, "Desperate." Network producers were impressed with his acting and created the hit show, "Life Goes On," with Burke in mind as the lead character, Corky. Burke was the first actor in a network television series with Down syndrome.
8. David DeSanctis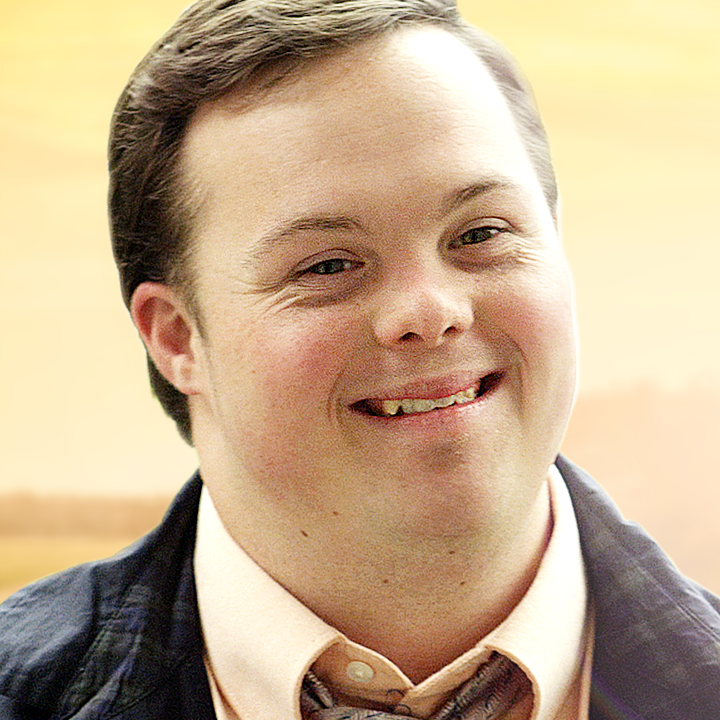 DeSanctis is an actor best known in his lead role in the acclaimed film, "Where Hope Grows." He plays Produce, a man who works at the local grocery store and befriends a former baseball star.
9. Andrea Fay Friedman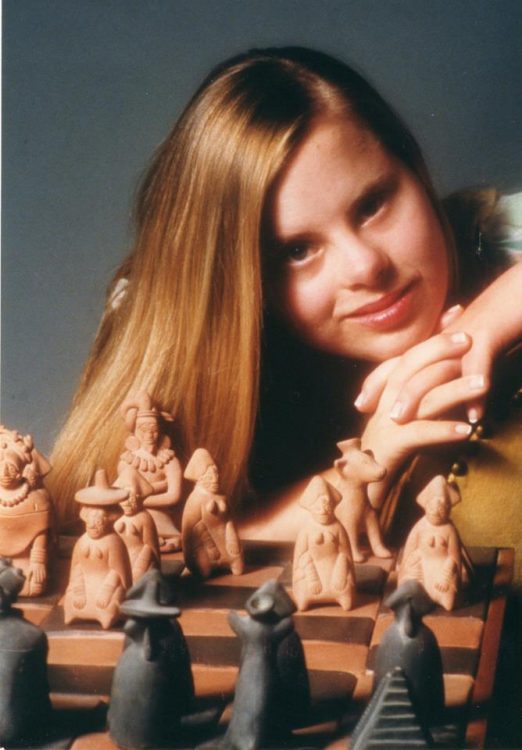 Friedman is an accomplished film and television actress. She played the recurring role of Amanda on "Life Goes On." Friedman provides the voice of a character with Down syndrome in "Family Guy." She can also be seen in episodes of "Law & Order: Special Victims Unit," "ER" and "Saving Grace," among many other TV shows and films.
10. Kennedy Garcia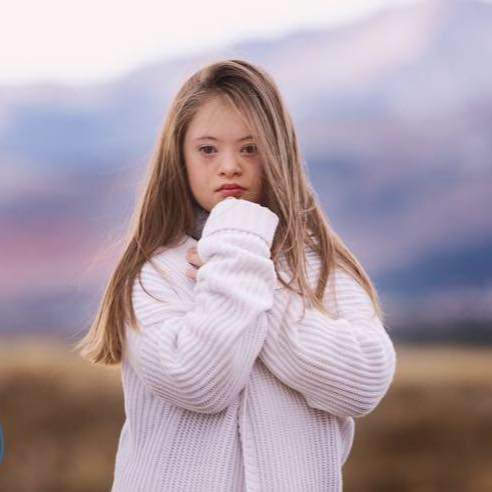 Garcia  is a dancer, model and actress who made her acting debut in the movie "Pure Country 2." She can be seen in a Bounty commercial, an episode of "Sesame Street" and music video, "What About Them," from artist Earl Arnold.
11. Sarah Gordy
Gordy is a British actor, dancer and model. She is best known for her portrayal of Lady Pamela Holland in the 2010 BBC TV series of "Upstairs Downstairs." She has also acted in episodes of "Call the Midwife," "Holby City" and "Doctors." She has acted in short films, radio dramas, commercials and many theatre productions.
12. Amber House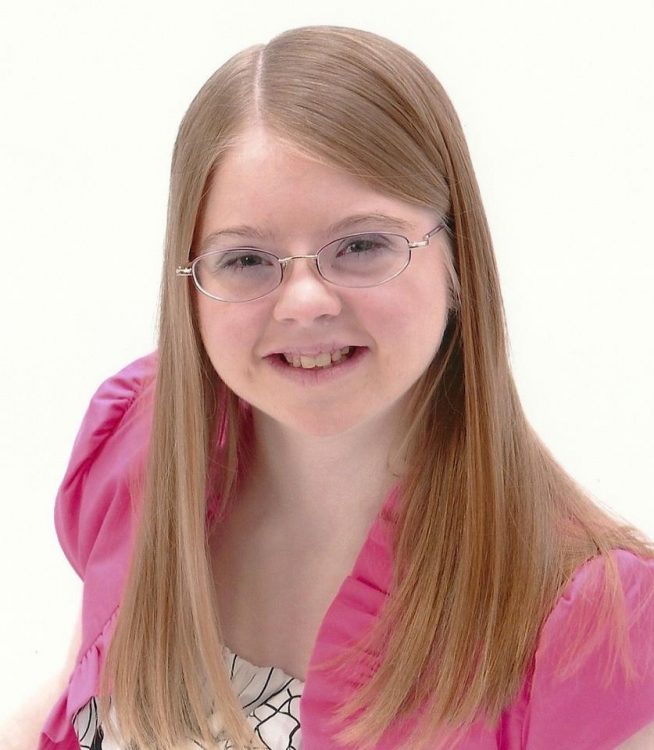 House is an actor best known in her supporting role as Grace in the film, "Touched By Grace." In the film, Grace befriends a new girl in town and has an impact on her life.
13. Tommy Jessop
One word to sum up last night. Wicked.

THANK YOU pic.twitter.com/o0UH4L9NFf

— Tommy Jessop (@tommyjessop) October 23, 2017
Jessop is an accomplished actor who has starred on several TV, radio, film, documentaries and played major roles on stage. He won "Best Lead Actor in a Short Film" for his role in "Down and Out" at the Southampton International Film Festival and at the Kinofilm Festival, Manchester.
14. Daniel Laurie
Drinking a Spruce Wayne @drinkrelaxplay and playing @BatmanArkham with the legendary @GazDeaves !! Coolest Thursday ever!!! pic.twitter.com/D5yPRRxSsU

— Daniel Laurie (@Laurie1Daniel) April 13, 2017
Laurie is a British actor known for his recurring roles in shows "Call the Midwife" and "Stella."
15. 
Krystal Hope Nausbaum
Nausbaum is an actress known for "The Rainbow Kid ," "Blood Honey," "Between the Lines: Pretty Lake High – Yearbook Assignment" and "Memory Keeper's Daughter."
16. Lauren Potter
View this post on Instagram
Potter is an actress and producer best known for her role as Becky Jackson on the hit show "Glee." She also stars in "Guest Room"and "Mr. Blue Sky" among several other shows. Potter is a well known advocate for people with disabilities.
17. John Franklin Stephens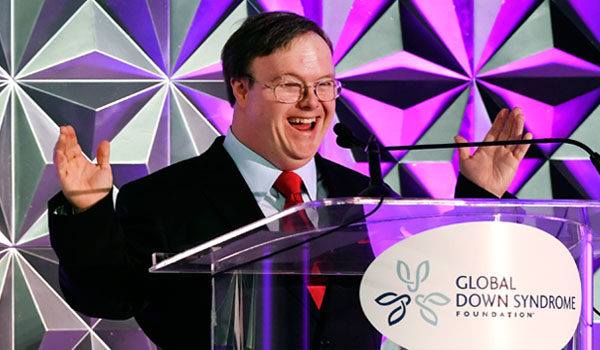 Perhaps Stephens is best known from his advocacy efforts for people with Down syndrome — his recent speech to Congress went viral. Stephens is also an actor who's been cast in "Dawn" and "Touched by Grace."
18.  Brad Silverman
Silverman is an actor, known for "I Am Sam ," "Quantum Leap" and "Curb Your Enthusiasm."
19. John Taylor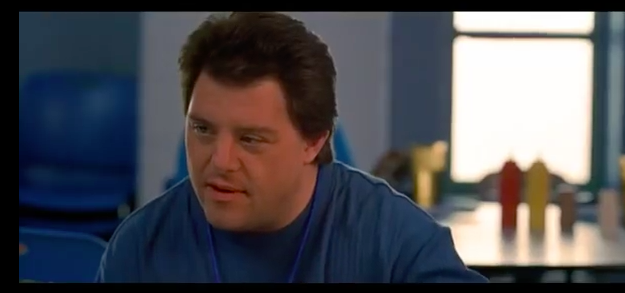 Taylor is an actor, known for "The Ringer," "Dorian Blues" and "The Seventh Sign ."
20. Sofia Sanchez
Born in a small town in Ukraine, Sanchez was abandoned at birth and spent her first 14 months in an orphanage until she was adopted by her forever family. Sanchez is an actress and model. She has performed in plays, Build-A-Bear and Target commercials and an episode of "Switched at Birth."
21. John Tucker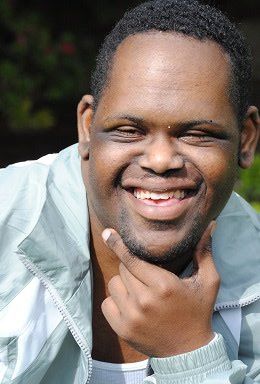 Tucker is best known as a cast member of hit reality TV show "Born This Way." Tucker was seen in the cast of Amazon's pilot "Love You More." The show was not selected for a series.
22. Blair Williamson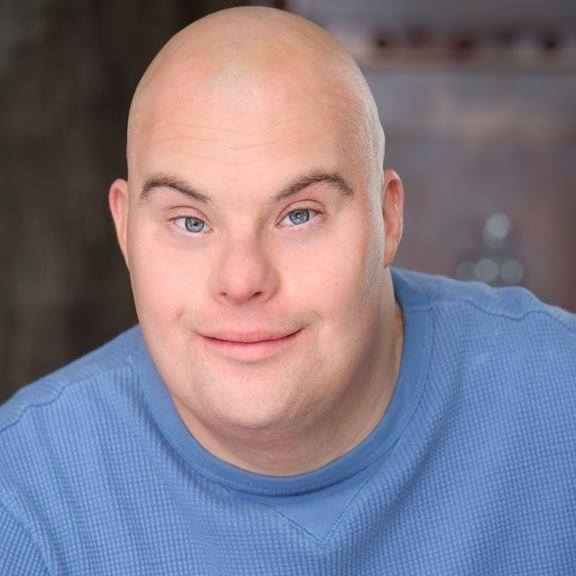 Williamson is an actor who has guest starred on "Scrubs" and "The Guardian," starred on "ER, "CSI" and "Nip/Tuck." His film credits include "My Antonia," as well as many independent films and shorts.
23. Ricky Wittman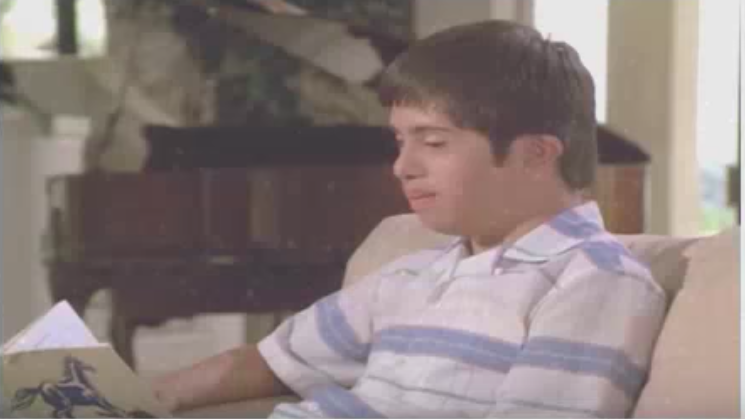 Wittman was an actor known for "Airwolf," "CHiPs" and "Marian Rose White." Wittman died from Alzheimer's a month before his 44th birthday.
24. Ashley Wolfe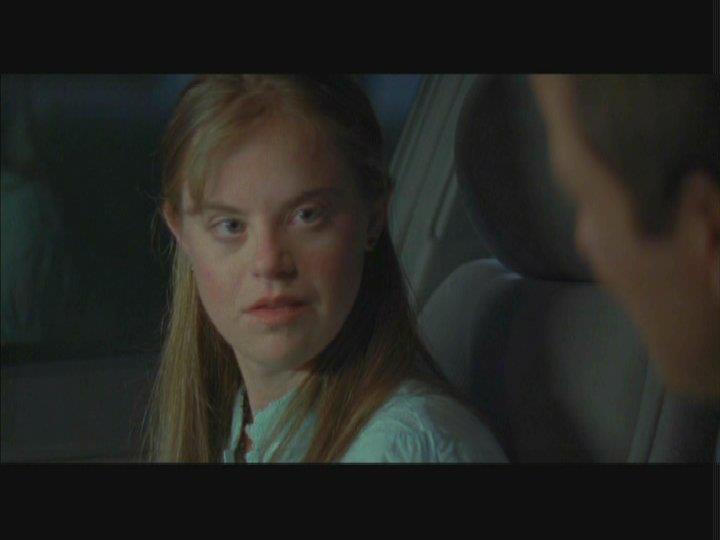 Wolfe is an actress known for her lead role in the movie "Mr. Blue Sky" where she plays a woman with Down syndrome who falls in love with a typical man and they fight for the world to accept their relationship. She can also be seen in "Jewel."
25. Luke Zimmerman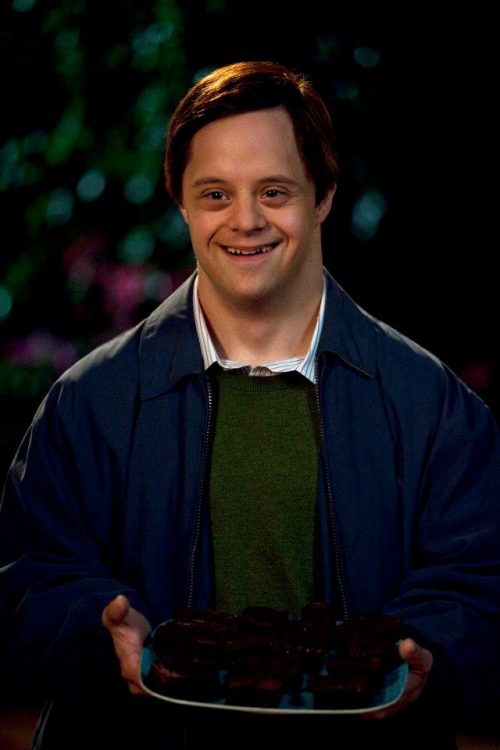 Zimmerman is an actor best known for his role as Tom Bowman on ABC Family's "The Secret Life of the American Teenager." He can also be seen in "Getting On," " Adi Shankar's Gods and Secrets" and "Glee" among several other shows.
Who did we miss? Let us know in the comments.
Banner image: Luke Zimmerman, Lauren Potter and John Tucker (via Facebook)
Originally published: February 23, 2018