The Sweet Reason Adam Levine and Maroon 5 Got Down on the Floor With This Boy
---
Christopher Warner, a 10-year-old Maroon 5 super fan with Down syndrome from Howard County, Maryland, just had his dreams come true.
Last week Christopher's teachers helped him make a YouTube video about his love of the band in the hopes of getting him the chance to meet them. Soon, local radio station Hot 99.5 got involved and landed Christopher the chance of a lifetime — to attend a Maroon 5 concert and meet the band afterwards, My Fox DC reported.
However, after the concert when it finally came time to meet his idol, frontman Adam Levine, Christopher become so excited and overwhelmed that he had a little panic attack. To help him calm down and feel more relaxed, Levine suggested they all lie down.
Christopher, his mother, an intern from the radio station and the entire band all got down together to take a breather, and the incredibly sweet moment was caught on camera.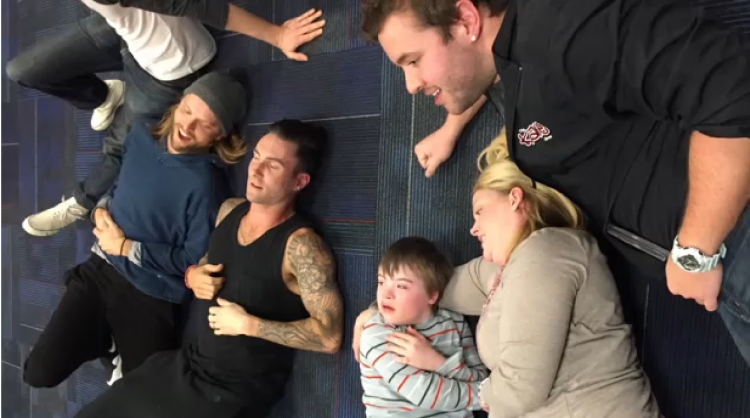 The band autographed some pictures Christopher had drawn of them in addition to giving him CDs, posters, drumsticks and shirts.
Watch the video below for the full story:
Originally published: March 3, 2015