This 25-Year-Old With Down Syndrome Just Published His First Book
---
Marcus Sikora has a flare for the creative.
The 25-year-old from Omaha, Nebraska, has acted in school productions and wrote and produced a one-act stage performance in cooperation with a local high school.
Sikora also has Down syndrome, but that hasn't stopped him from achieving something that would be impressive for any 25-year-old. As of June 2015, he can add "published author" to his list of accomplishments.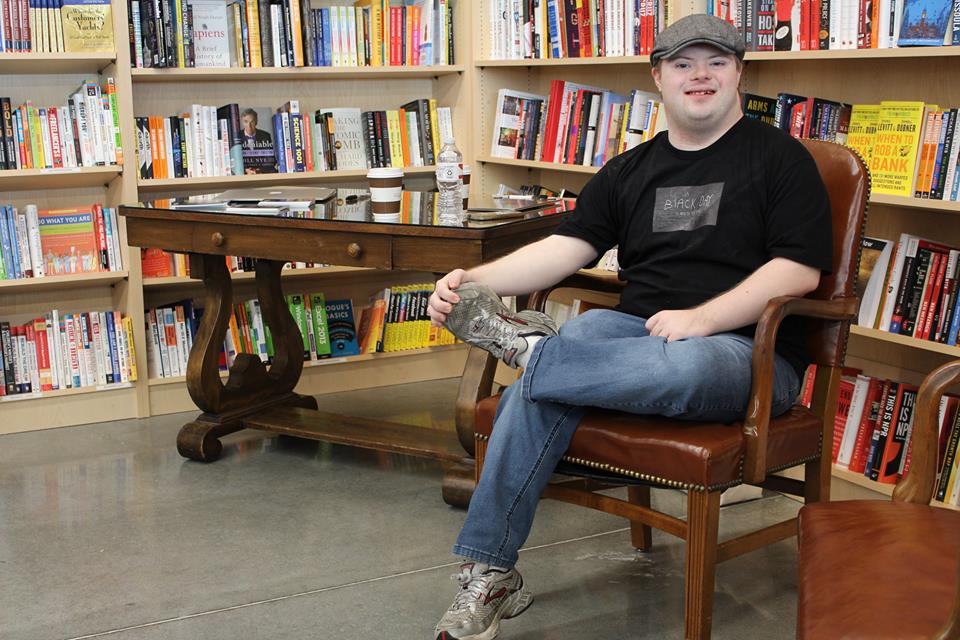 Sikora's first book, "Black Day: The Monster Rock Band," is an illustrated 40-page children's book. It tells the story of Brad, a paperboy who dreams of becoming a rock star. When Brad discovers the band "Black Day" — comprised entirely of monsters — rehearsing in an old garage, he approaches them and asks if he can become their new bass player. The monsters' response is swift: "No humans!" So Brad sets out to change their minds. However, he realizes the "Black Day" bandmates have much bigger concerns on their minds.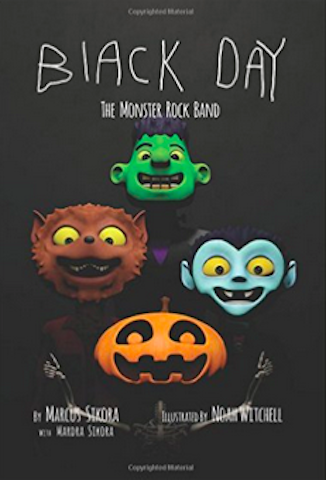 "[Marcus] is an incredible storyteller with an imagination to be envied," his mom Mardra Sikora told The Mighty in an email. She and her son worked on "Black Day" together with Marcus Sikora dictating the story as his mom transcribed it.
"Sometimes I'd ask 'What's next?' or 'Why?' and Marcus would answer, 'Stuck,'" Mardra Sikora told The Mighty. "'All right,' I'd say, 'We'll come back to that.' Then the next week, we'd pick it up again."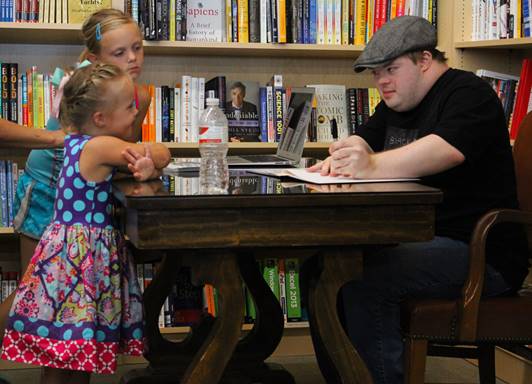 An animated short version of the book, which Marcus Sikora wrote, directed and voices for one of the characters, will be released on DVD around October 1 (trailer below). A "Black Day" music video is also in the works. In the meantime, Sikora is already contemplating the book's sequel.
Watch the trailer for the animated short and take a look at some of the book's illustrations below.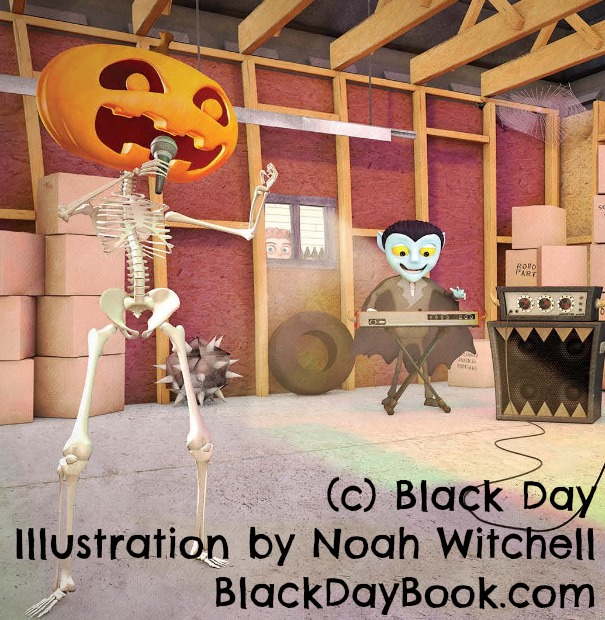 "Black Day: The Monster Rock Band" is available for purchase here, through Amazon or through Mardra Sikora's website. You can also keep up with Marcus and Mardra Sikora via Facebook and Twitter.
All photos courtesy of Mardra Sikora.
Originally published: July 27, 2015