Blake Pyron, Business Owner With Down Syndrome, Lands NASCAR Ad
---
Blake Pyron, a 20-year-old with Down syndrome, recently became the youngest business owner in his city of Sanger, Texas, and the only business owner with Down syndrome in the state, according to his mother Mary Ann Pyron.
On Sunday, Blake Pyron, the owner of the snow-cone dispensary Blake's Snow Shack, took things one step further when he netted prime advertising on a NASCAR Sprint Cup car.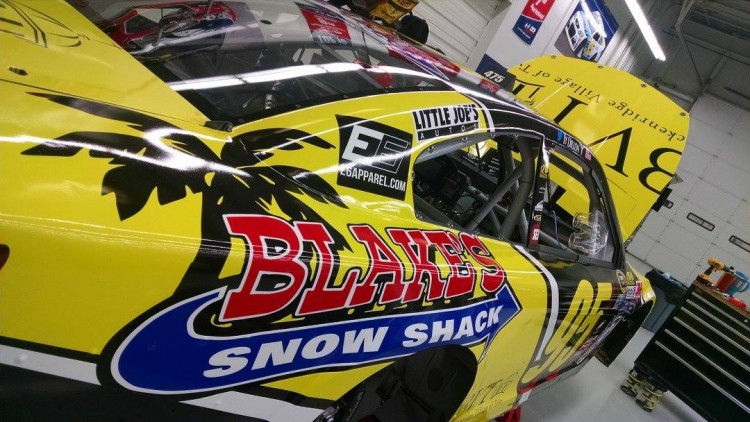 At Pocono Raceway in Long Pond, Pennsylvania, the No. 95 car driven by Circle Sport-Leavine Family Racing's Ty Dillon was adorned with the palm-tree logo of Blake's Snow Shack.
The promotion was the brainchild of Leavine team owner Bob Leavine, whose grandson Tanner is on the autism spectrum and has been helped by a local organization for adults with developmental disabilities called Breckenridge Village of Tyler, which was twin-billed with Blake's Snow Shack on the race car.
"These are great stories that people need to be aware of and we had an opportunity to do that on our Pocono car," Bob Leavine said in a press release. "We wanted to put it on the car so we could make a statement and say, 'Hey, we are behind this.'"
Tanner and his mom Melynda Leavine Hensley attended Sunday's race, along with Pyron and his dad.
"To bring recognition to these young men and so many more like them is such a wonderful thing," Leavine Hensley said in a press release. 
And though the Circle Sport-Leavine Family Racing car wound up placing 18th, the experience was second to none for the Pyrons. Blake's father said he'd never seen his son happier.
Mary Ann Pyron recalled being told by a medical professional that her son would never hold a job.
"Turns out the 'professional' was right," Pyron told The Mighty. "Blake doesn't have a job — he owns his own business."
Blake's Snow Shack has a website and Facebook page.
---
Have you seen the first film with a national release to star a person with Down syndrome? Check out the film "Where Hope Grows" today!