'Born This Way' Star Sean McElwee Launches T-Shirt Company Seanese
---
"Born This Way" star Sean McElwee, a 24-year-old man who has Down syndrome, was set to give a keynote speech at a Gigi's Playhouse Gala when he told his mom Sandra McElwee, "My speech is boring; I need a new speech." Sean shared his ideas, and as they sat down to re-write the PowerPoint presentation Sean said, "Now we need shirts and hats and bags," an idea that sparked the creation of his t-shirt company, Seanese.
Sandra sees her role in Sean's company as "chief dream facilitator," so when Sean wanted to start his business, she called a friend of hers who is a graphic artist. Her friend explained how to get designs made and how to use a print-on-demand website to print and ship the shirts. "Thankfully that [option] exists because Sean is coming up with new designs every single day," Sandra told The Mighty. "We would go broke or need a warehouse if we stocked every design he creates."
Sean decided to name his business Seanese because he speaks his own language: Seanese. "When he was younger and nobody could understand a word he said, I always told people he spoke his own language and I translated for him," Sandra said. "Now his funny phrases are being immortalized on swag!"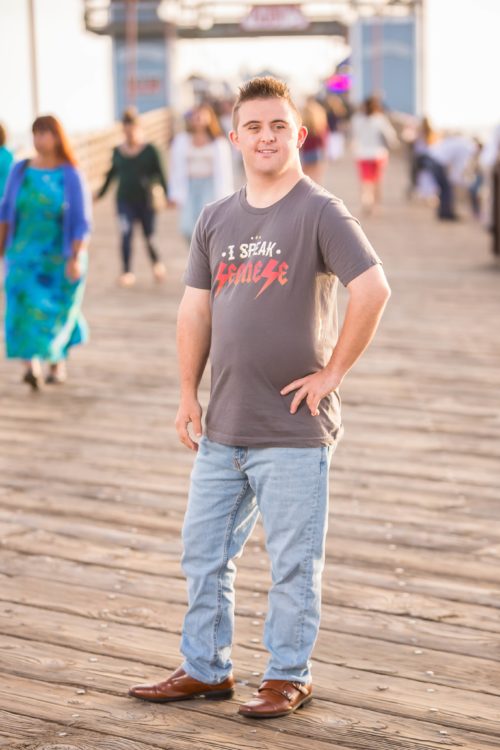 Sean is the president and chief creative officer of Seanese. He comes up with the shirt ideas, phrases and how the shirts will look. Sandra, as the chief dream facilitator, helps him give the instructions to the company's graphic designer. Sean has final say on all designs.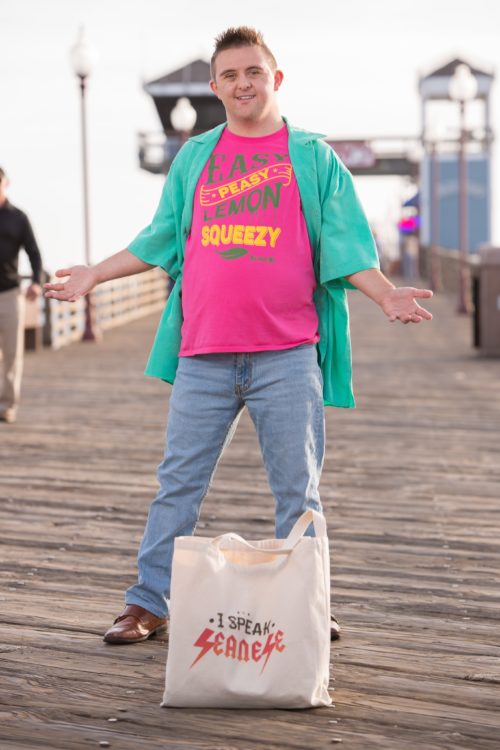 Seanese offers more than 30 different designs — with more coming — in 30 styles and sizes.
Sean's favorite t-shirt is "Don't Tell My Mother," and for good reason. "What 24-year-old wants his mother to know what he's up to," Sandra said.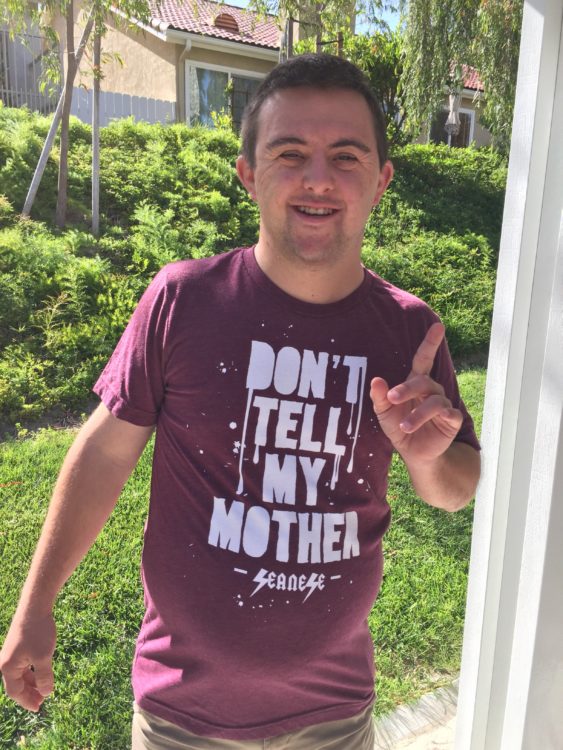 Sandra handles the finances of Sean's business, and Sean donates 10 percent of his monthly profits to non-profit organizations that have supported him. There are 12 over all, so each month one of them receives a donation. Sean is saving the rest to use as a downpayment for a condo. That may take a few years, but Sandra said it's important for the family that Sean has a stable and secure place to live.
Sean told The Mighty, "I hope people like my shirts and hats and mugs and bags. I made them for them and it's all from my heart. I hope people laugh and notice them. It's my dream for everyone to wear my shirts and send me their pictures in them."
Check out Sean's t-shirts at Seanese.com