'Born This Way' Season 4 Finale Review: 'Our Best Friend's Wedding'
---
The season finale of "Born This Way" was all about Cristina and Angel's wedding. I've cried watching every episode of the series, imagining what life for my 10-year-old daughter could be like as she grows up. This episode had me in tears to the point that two of my kids made sure I was OK and had a box of tissues by my side. This was my favorite episode of the season, watching a young woman with Down syndrome live out her dreams and reach a milestone that for many may still seem impossible. For the many parents who give birth to babies with Down syndrome and may wonder, "Will my child ever get married?" this episode opens up dreams and possibilities for future generations of people with Down syndrome.
The episode begins with Cristina and Angel wrapping a present for Rocco as a way to ask him to be their ring bearer. In the process, Cristina says to Angel, "You and I — we are a good team."
Peter's thoughts: Rocco is invited to be the ring bearer for the wedding and it reminds me of when I was the ring bearer for my uncle's wedding. Rocco did a really good job and carried the pillow just like I did when I was 6 years old.
Cristina enlists her two brothers to do a photo shoot. She wants to make a holiday calendar for Angel as a wedding present. The three siblings have fun taking pictures and end the evening at Cristina's place. While Cristina goes to change her outfit for the last photo, her brothers talk about how happy they are she is getting married and how they never imagined Cristina would be the first of the three to get married and have her own place. One of her brothers says how Cristina has always had a way of surprising them.
Angel knows Cristina is a romantic, and he knows she likes breakfast in bed, so she asked her future father-in-law, Mariano, to teach him how to make breakfast. "He is so good to Cristina, and that is what is important to me," Mariano says.
Peter's thoughts: Angel goes to try on a tux with Christina. He is getting ready for his wedding. He looks good! This reminds me of when I was in three different weddings and my proms. He also wears his great grandfather's cufflinks on his wedding day.
Cristina and Angel's friend makes posters for the wedding and talks about marriage, whether they are ready for it or not, and the seriousness of the commitment. If anybody wonders if people with Down syndrome understand what marriage is, these young adults are proof they may be more aware of what loving someone in the good times and bad times really means.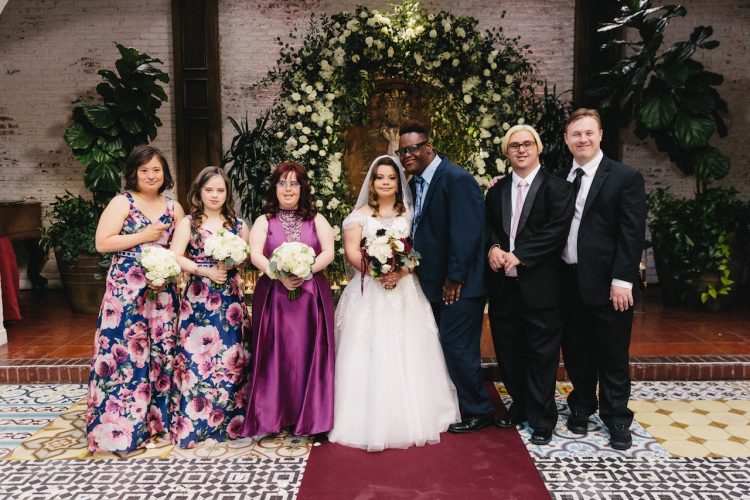 The friends also help Cristina and Angel decide on their wedding cake. If anyone needs a wedding cake tester, John has made it known he available for hire.
Rachel throws Cristina a bridal shower, just for the women, their moms and some other friends of Cristina. For Angel's bachelor party, the men go out to play pool at a bar.
Peter's thoughts: The Bachelor party is for all the guys. They all get ready then Angel comes in. The awkward moment is when John teases him about a stripper coming. It's a big party with drinks and snacks and shooting pool. And the dads are there, too. The guys have fun and they do not have a stripper. The Bridal shower is for Cristina. Megan makes a lot of flowers and glitter for decorations. It is a nice party with presents. All the ladies are there and the moms, too.
One of the most profound moments for me was when Mariano, Cristina's dad, explained why this wedding — or any accomplishments by people with disabilities — can be celebrated as such a big deal. He describes how when Cristina was born, there were so many unknowns. We live in a world that is slowly changing, but people with disabilities have not had the same opportunities and supports most people do. "We are celebrating the ordinary moments as extraordinary, but hopefully one day, these will be… typical," Mariano says.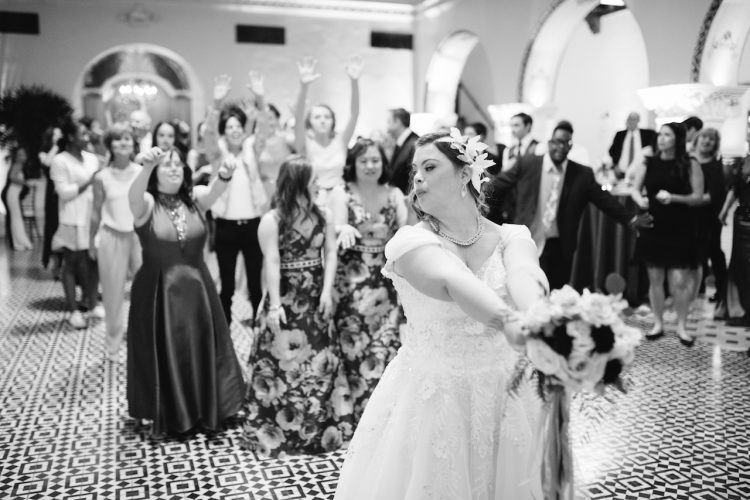 Angel's grandmother, who has raised him since he was a baby says when talking about how hard it will be to see Angel move out of their house, "He's given us a lot of joy. There's been struggles, but there's been so much joy."
At the wedding rehearsal, Cristina hands her parents beautiful letters she wrotefor each of them (tissue warning).
On the wedding day, Cristina finds a letter from Angel, and she sends her dad to deliver a letter back to Angel.
Bea, Cristina's mother, recounts how when Cristina was born, she struggled with the Down syndrome diagnosis. She remembered all the things she thought her daughter would never do and how things had come together. But here she is, at her daughter's wedding, something she once thought seemed impossible (ugly cry warning). If you are a parent of a child with Down syndrome who originally struggled with the diagnosis, Bea's words may speak right to your heart and you connect to her thoughts and feelings, at least that is what it did to me.
Cristina is a stunning bride, the ceremony is gorgeous, and the party is festive and elegant. Just like Cristina wanted, the day was romantic.
Like the line we got to see in the previews for the show, the wedding was not a wedding for a young woman with Down syndrome, it was a wedding for a young woman. The emotions were the typical emotions of weddings. But the love, I am not sure. I am convinced people with Down syndrome love better. It is so real, unreserved and pure. Love knows no bounds, and we see that in Cristina and Angel.
Peter's thoughts: The church part of the wedding is nice. Everyone gets in a line and walks down the aisle. Angel is waiting at the altar. Cristina's dad walks her down the aisle. Then she hugs her mom and her dad and they give her hand to Angel. They say their own vows and it is very nice. The preacher says words for them to respond to, then Angel kisses the bride! Now they become husband and wife and they go to the reception. Cristina tosses the flowers and Elena wants to catch it but she does not. Then Angel throws the garter and John Tucker catches it and he is very happy. The reception is a lot of fun and everyone is dancing and having a really good time. The time I got a little tear was when Angel and Christina were dancing their first dance because they are a great couple and I am very happy for them.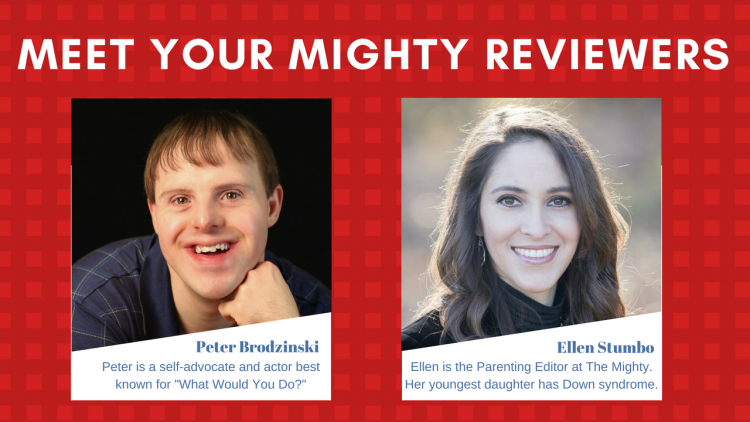 'Born This Way' Season 4, Episode 6 Recap: 'Joyride'
'Born This Way' Season 4, Episode 5 Recap: 'One Small Step'
'Born This Way' Season 4, Episode 4 Review: 'Home Alone'
'Born This Way' Season 4, Episode 3 Recap: 'Don't Limit Kitty'
'Born This Way' Season 4, Episode 2: 'Til Death Do Us Part'
'Born This Way' Season 4, Episode 1 Recap: 'Pursuit of Happiness'
Originally published: September 6, 2018