12 Businesses Owned by People With Down Syndrome You Can Support
---
Editor's Note
We hope the products below help you or a loved one in your health journeys. Just so you know, The Mighty may collect a share of sales from the affiliate links on this page.
When a child is born with Down syndrome, naturally some parents worry about their future. One question they might have is, "Will my child with Down syndrome be able to find a job?"
Employment statistics for people with disabilities are not encouraging as few businesses are willing or able to provide the supports needed by people with disabilities. A recent study found that unemployment for adults with Down syndrome is high, and most employment is limited to a small percentage of fields such as food, janitorial work, landscaping or office work.
With new opportunities available to people with Down syndrome, a few entrepreneurs are branching out on their own — with support from their family — and starting successful businesses based on their interests and passions.
In honor of Down Syndrome Awareness Month, we want to share with you 12 businesses run by people who have Down syndrome. Some businesses give back in some way, and many want to help employ other people with disabilities as their companies grow.
1. John's Crazy Socks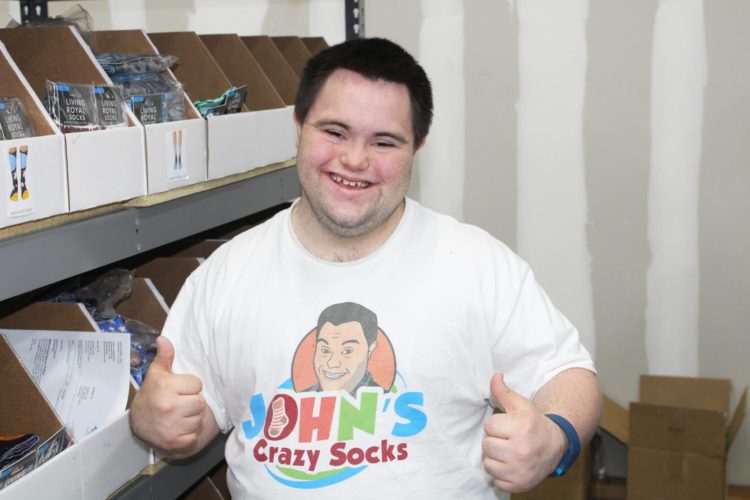 Founded in Dec. 2016, John's Crazy Socks is run by John Cronin and his father, Mark Cronin. The business idea sprouted from John's love of "fashion-forward" socks.
"John has been saying for years that he wanted to go into business with me," Mark Cronin told The Mighty. "His ideas included a food truck and a 'fun store,' though it was never clear what the fun store would sell. In November, we fell into a conversation about his socks. By the end of the conversation, we decided to open an online sock store and to call it John's Crazy Socks."
John's Crazy Socks has a mission to spread happiness, and one way they do that is through giving back. Five percent of the earnings go to Special Olympics, which John has participated in. The company also has a series of awareness socks and have donated to causes like Down syndrome and autism awareness and breast cancer research.
You can shop for socks on the company's website or join the Sock of the Month club.
2. Seanese
Seanese is owned by "Born This Way" star, Sean McElwee. The name of the company came from what Sean's family called his speech as a child.
"When he was younger and nobody could understand a word he said, I always told people he spoke his own language and I translated for him," Sandra McElwee, Sean's mother, told The Mighty. "Now his funny phrases are being immortalized on swag!"
Each shirt features a phrase and graphic design, and all designs are approved by Sean. Each month, 10 percent of profits go to a disability non-profit. October's non-profit is the National Down Syndrome Society.
You can find a wide variety of t-shirts on Sean's website.
3. Megology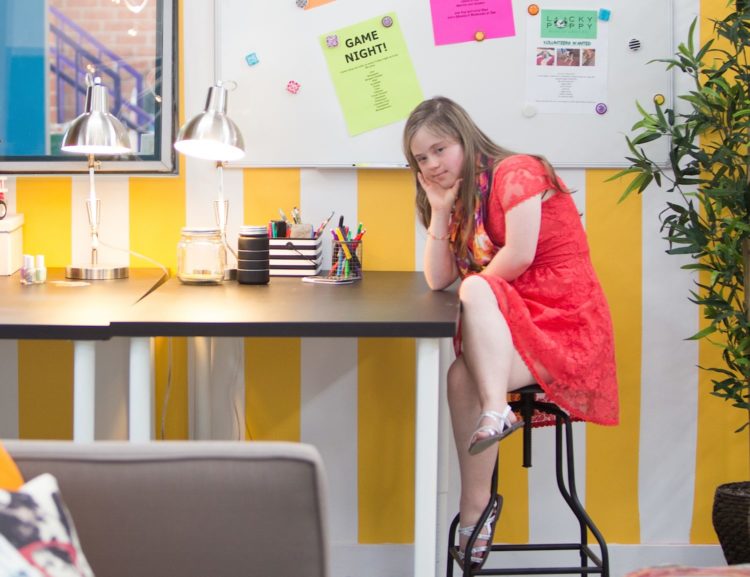 Megology was started by Megan Bomgaars who has also starred in "Born This Way." Located in Colorado, the company makes hand-dyed products, children's books, and more.
Some of Bomgaars' products feature her motto, "Don't limit me." "Don't limit me" was the title of a video she made for her teachers at school, which became viral. The motto is about being fully included in a community while also overcoming limitations, according to the Megology website.
Bomgaars is also a public speaker and can be booked for speaking engagements.
Shop Megology here.
4. Sweet Heat Jam Co.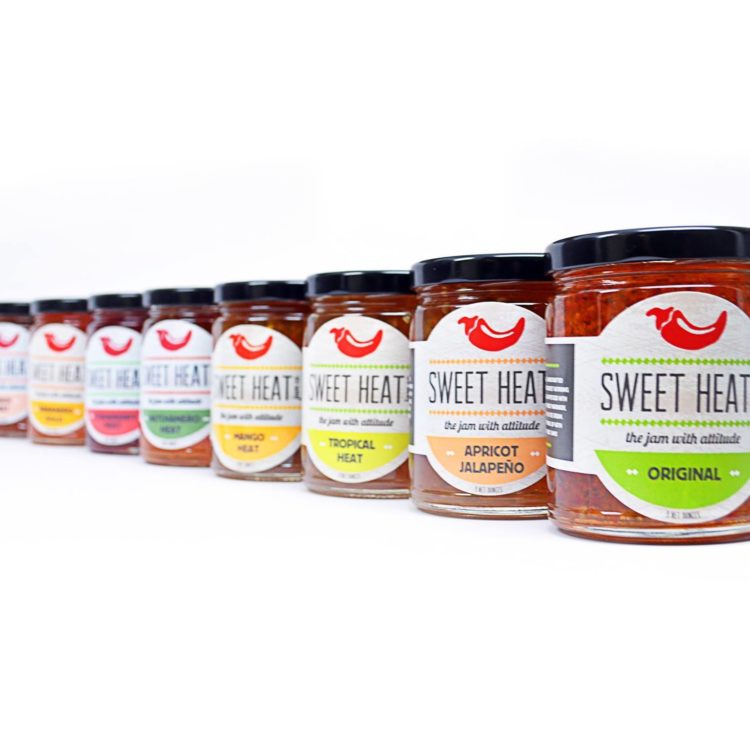 Sweet Heat Jam Co. was founded in 2010 in Texas by Nolan Stilwell. Each jam includes jalapeños but can be used for sweet or savory dishes.
According to the company's website, the jams seek "to bring the world of entrepreneurship, culinary arts and education together to provide unique opportunities for exceptional adults who desire to live, work and dream beyond their (dis)abilities."
Stilwell works alongside four other employees, and they produce over 5,000 jars of jam a year. The jams are made from local ingredients and are gluten-free and vegan with no preservatives, additives or coloring.
Add some sweet heat flavor to your dishes by ordering from the website.
5. Da Bombs by Morgan Tibbens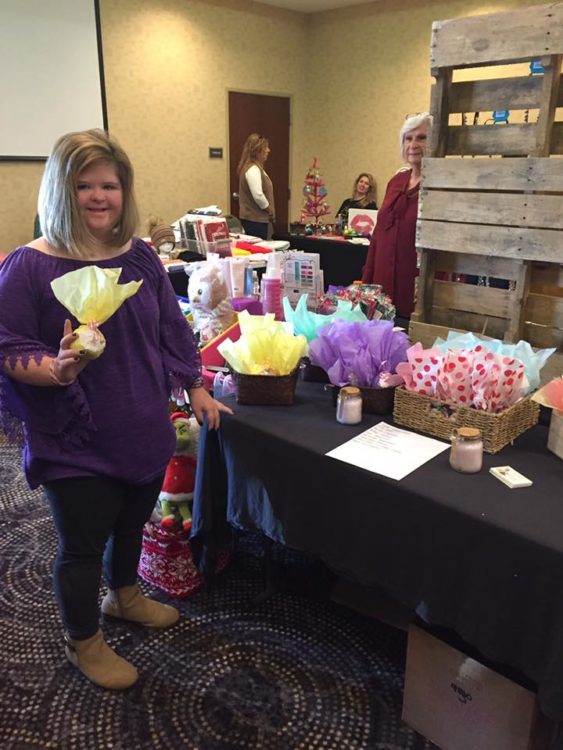 Morgan Tibbens is an 18-year-old high school student from Mississippi who makes bath bombs.
Tibbens started her business as a way to pay for the things she loves, like music, going to concerts and meet and greets. Tibbens also hopes to attend Mississippi State University.
Each bath bomb comes with a surprise charm inside.
Upgrade your bath game by purchasing a bath bomb on Tibben's website.
6. Reason to Bake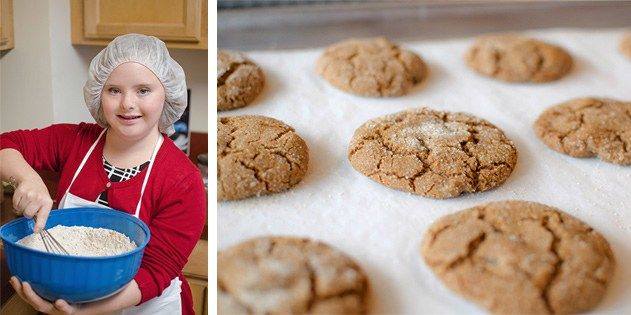 Made in North Carolina, Reason to Bake makes gluten-free cookies. Carolyn Sampson runs the bakery with her mother, Elise.
According to the company's website, the company is committed to hiring people with intellectual disabilities as the company grows. According to Elise, Carolyn has picked up interpersonal skills, a strong work ethic and a sense of pride through her work with Reason to Bake.
"In our hearts, we believed [Carolyn] was capable of learning a profession, not just an entry-level job," Elise Sampson told The Mighty.
Reason to Bake sells three flavors of cookies, spicy ginger, cranberry oatmeal, and chocolate chip. 
7. Candidly Kind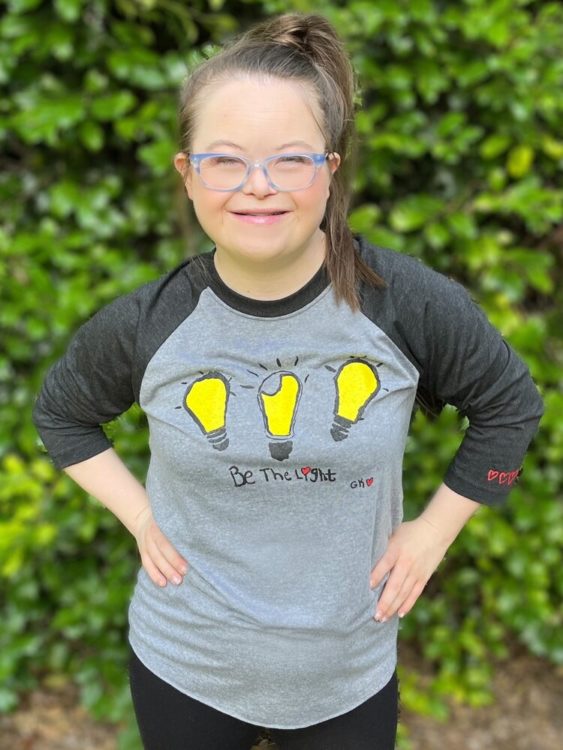 Grace Key is a young artist with Down syndrome who designs charming, positive t-shirts, tote bags, and more for kids and adults.
Shop for yourself or a loved one on the Candidly Kind website.
8. Gracie's Doggie Delights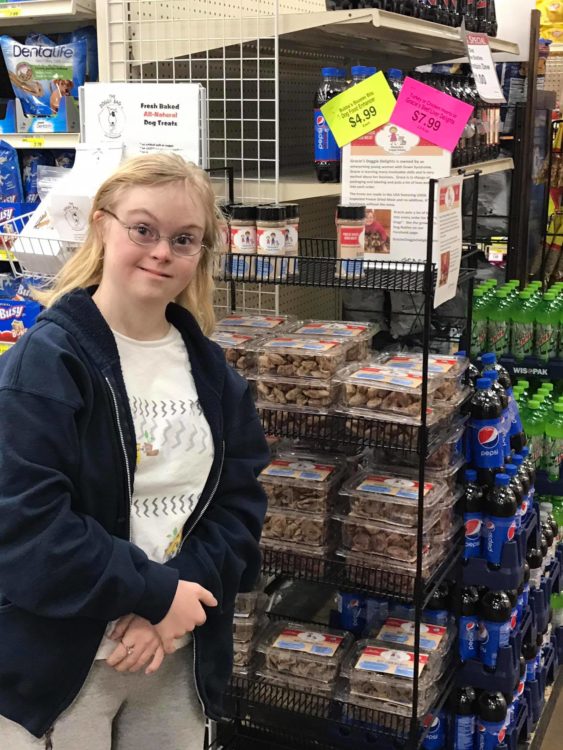 Gracie Jagler loves dogs, and she loves giving her three schnauzers treats. Through her passion for making dogs happy, Gracie, along with the help of her parents, started her own dog-treat business.
The dog treats, which are supplied to Gracie for labeling and packaging from a local butcher, are freeze-dried USDA-inspected meat. Gracie has thousands of online customers and two dozen retail locations.
"She works hard, makes personal home deliveries and delivers to several of the stores that carry her treats," John Jagler, Gracie's father, wrote for The Mighty. "Her confidence has grown by leaps and bounds."
Pick up some treats for your dogs here.
9. Collettey's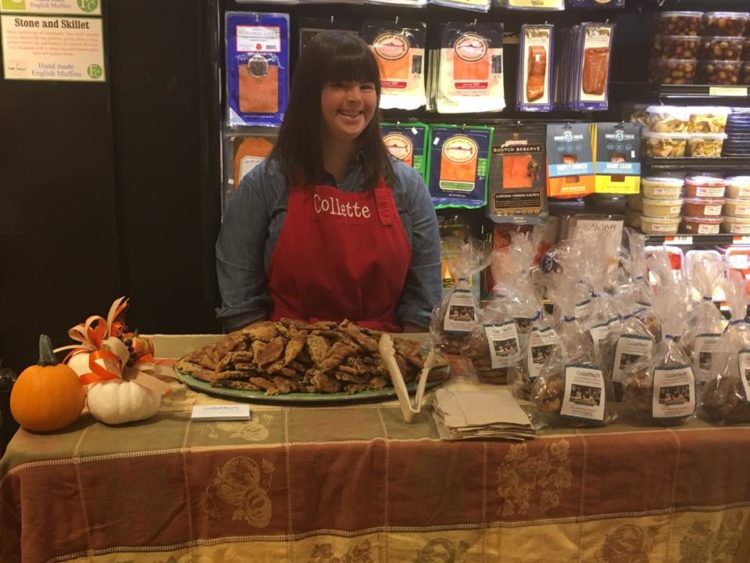 Collettey's is a cookie business run by Collette Divitto in Boston. After being told "no" by many potential employers, Collette decided to open her own business.
Collette is currently looking to hire people with disabilities as her business grows, and hopes to hire 20 people with disabilities.
She is currently working on developing a healthy breakfast cookie.
Collette sells The Amazing Cookie, which is a chocolate chip cookie with cinnamon. 
10. Brittany's Baskets of Hope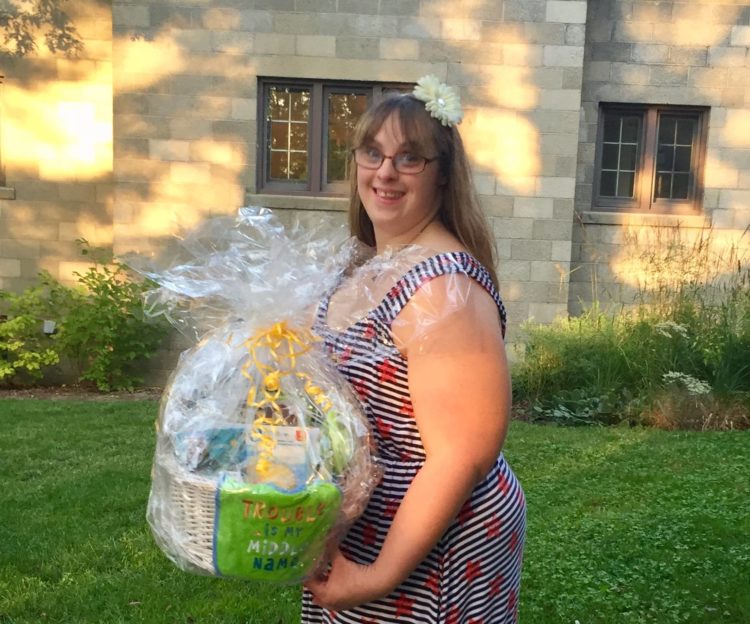 Brittany Schiavone provides baskets of products and information for parents of newborns with Down syndrome. Brittany's Baskets of Hope is a nonprofit, and parents can request a basket or be nominated for one.
"I believe that no matter who we are or how we're born, we deserve to be loved and celebrated and I want to inspire all individuals with Down syndrome to know that they can do anything," Schiavone wrote on her YouCaring donation page.
Visit the website here.
11. River Bend Gallery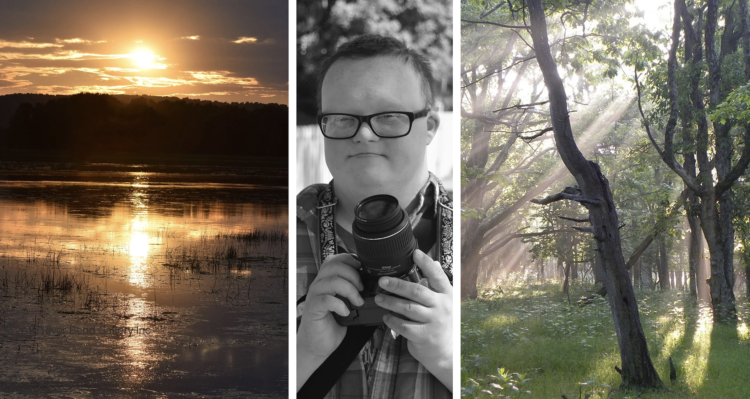 River Bend Gallery showcases the photography by Geoffrey Mikol and is located in downtown Galena, Illinois. His work is mainly of nature and landscapes.
Mikol is only 23-years-old, but he's practiced photography for nearly a decade now. He started his business while still in college by showing at Chicago-area art shows.
Mikol opened his first gallery in the spring of 2016, and within a year, he had to move to a larger location. Not only can you buy prints from Mikol, he also has stationery, puzzles and coasters with his work on them.
Buy a framed photo or a gift item from the website.
12. Poppin Joe's Gourmet Kettle Korn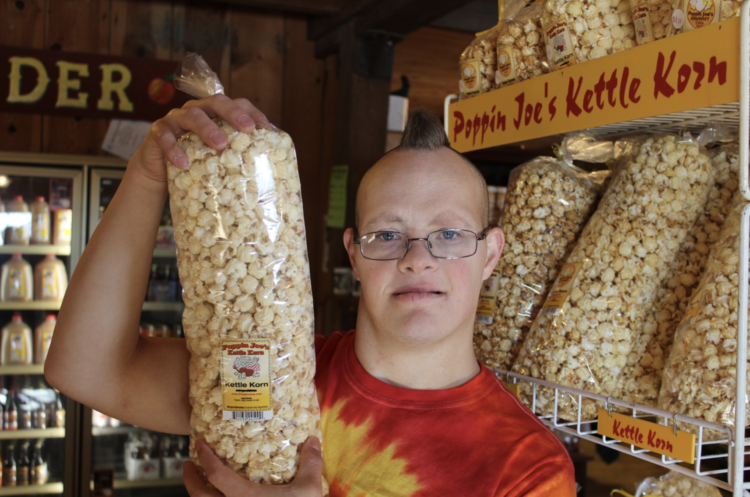 Joe Steffy, CEO of Poppin Joe's Gourmet Kettle Korn, is on the autism spectrum and has Down syndrome. Steffy, with the help of his parents, launched the company in 2005.
Poppin Joe's also sends bags of Kettle Korn to troops overseas and is involved in raising funds for charitable organizations. Poppin Joe's can be found at Walmart and various events across Kansas and Georgia.
Order Poppin' Joe's Gourmet Kettle Korn here.
Originally published: October 26, 2017