8 Things You Can Do to Celebrate World Down Syndrome Day
---
Because individuals with Down syndrome have three copies of chromosome 21, March 21 is recognized by the United Nations General Assembly as World Down Syndrome Day (WDSD). On this day, the Down syndrome community comes together to celebrate those with Down syndrome while taking the opportunity to educate and spread awareness in their communities.
As the mother of a child with Down syndrome, I love there is one day a year when the Down syndrome community comes together to reach out to our spheres of influence to raise awareness about Down syndrome. Be it wearing fun socks, sharing random acts of kindness or joining us for an evening of celebration of our loved ones with Down syndrome, each year the day grows. This, in turn, can lead to more jobs, opportunities and open doors for people with Down syndrome.
To give you some ideas on what you can do, we reached out to The Mighty's Down syndrome community and asked how they plan to celebrate. Perhaps you will gather some new ideas on how you and your family can celebrate this March 21.
1. Wear mismatched socks.
Some believe socks are shaped like chromosomes, which led to the "Rock your socks" or #LotsofSocks initiative from Down Syndrome International (DSI). This campaign launched in 2013 and, according to DSI, promotes the idea we're not so different. Mismatched or not, it doesn't matter what the socks look like, they are both socks. Sure, there are some differences, but ultimately they are the same, just like people with and without Down syndrome.
"My daughter's teacher heard about ['rock your socks'] and she and my daughter decided to make it a school-wide thing at her middle school on 3/21. My daughter did a morning announcement and it was a huge success and everyone loved it and wants to do again this year. My daughter was thrilled and very proud." — Elizabeth B.
2. Perform random acts of kindness.
In 2016, several national Down syndrome organizations, headed by the International Down Syndrome Community (IDSC), launched a random acts of kindness campaign in honor of WDSD. Beth Sullivan, IDSC chair of the board, said random acts of kindness is a fun and easy way to get out into the community, involve people with Down syndrome and their families as well as their schools and community members.
Your act of kindness doesn't have to be a big gesture and it doesn't require publicity. IDSC encourages leaving a postcard or having a conversation to explain the random act of kindness was done in honor of a loved one with Down syndrome for WDSD, which can be a great way to start a conversation.
"We go out to dinner and leave a piece of paper with facts about Down syndrome on it, along with a note that says: 'You were a fantastic server, we wanted to serve you in honor of WDSD. Here is a treat for you. Please enjoy!' (we leave a $21.03 tip)." — Kelli F.
The IDSC has created free resources to help you get started if you want to participate. Amy Allison, chief operating officer at the Down Syndrome Guild of Greater Kansas City, said they encourage families to do random acts of kindness and provide free printable cards to hand out.
3. Read a book about Down syndrome at your child's school.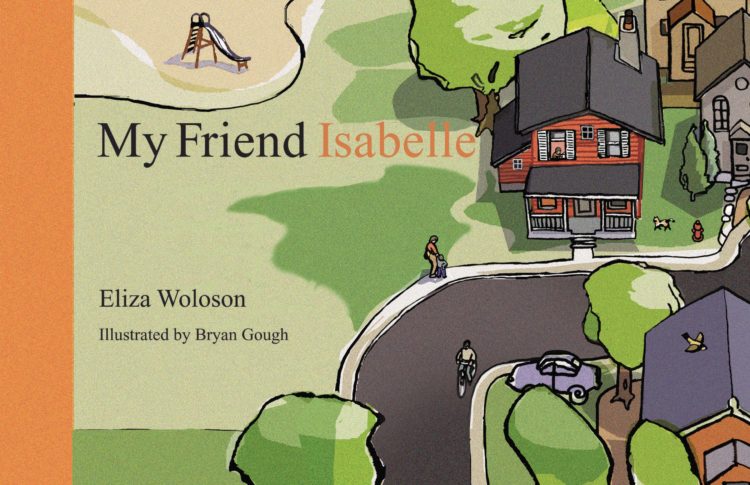 If you have a younger child with Down syndrome, ask your child's teacher or principal if you can read a book to the class during story time. It may be a great way to celebrate and educate children about Down syndrome. You may even ask if there are other classes that would enjoy having you read a story for WDSD.
"My favorite thing we've ever done is donate a book to my daughter's elementary (she was in high school) and then reading to the little children." — Jawanda M.
"We are going to school to read to [my daughter's] second grade class and doing random acts of kindness." — Jodi A.
Some book recommendations:
4. Donate a book to the classroom or library.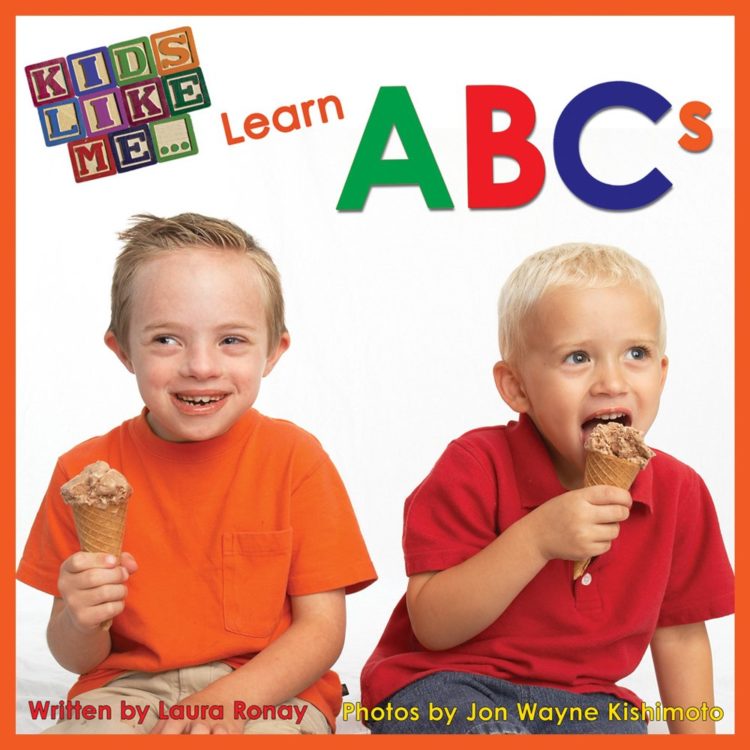 Perhaps you know of a group, daycare, office or classroom that could benefit from having books on Down syndrome. You could even donate books to waiting rooms in offices that typically have magazines like the doctor's office. It is a great way to celebrate the day and let the recipients know you are doing it in honor of WDSD to raise awareness and promote kindness and understanding.
"I give away books to local waiting rooms (doctor, dentist, therapy) that are about Down syndrome or feature children with Down syndrome in them." — Erin S.
If you are wondering what books would be helpful, here is a list of nine great children's books about Down syndrome or this comprehensive list of some of the best Down syndrome book resources. (Lists shared with permission from author).
5. Give a presentation at school or your workplace.
You can use WDSD as an opportunity to do a presentation at your child's school, in your workplace or at a local community center. If possible, involve your loved one with Down syndrome. Your local Down Syndrome Association (DSA) may even provide you with materials and an outline to use if you need help. You can google "Down Syndrome Association of [your state]" to find your local DSA. Contact them and ask if they provide resources or an outline for presentations.
Make sure your presentation is age appropriate. For example, kindergarten students can learn that a person with Down syndrome has three copies of the 21st chromosome, while high school students can get into genetics, cell division and how having an extra chromosome affects development. The most important thing is to focus on similarities and answer questions.
For older students and even for work spaces, the Down Syndrome Guild of Greater Kansas has a fabulous video called "Just Like You," which includes voices of young people with Down syndrome and their friends. You can show this video and allow for questions, and voila, you have a presentation ready to go.
Now that my daughter with Down syndrome is older, our classroom presentations involve the "Just Like You" video, some Q&A time and a game. Usually this is a trivia-style game so kids get to know my daughter better and we use it to point out she is more like them than different. We ask questions like, "What is Nichole's favorite social media platform?" We present three options and have kids vote, then my daughter reveals her answers to the class.
As a side note, the older kids get, the more involved their questions become. In fifth grade kids were already asking, "Can someone find out when they are pregnant if their baby will have Down syndrome?" "If Down syndrome is genetic, does it mean that you are more likely to have another child with Down syndrome?" I even had a child ask about life expectancy and the impact of having an intellectual disability.
For younger students, the National Down Syndrome Society partnered with author Eliza Woloson to make a video of the book, "My Friend Isabelle." It is a read-aloud version of the book, and at the end, kids get to meet the real Isabelle and her friend, Charlie, who reads the story. You can show the video and ask if kids have questions. It is a simple and easy presentation.
In our personal experience, every time we do a presentation in the classroom, kids approach my daughter differently. They are more open and inclusive, and because we also include personal likes and dislikes about my daughter, they find they have a point of connection to initiate friendship. Kids seem to be more kind and patient with her. This has also resulted in new friendships for her.
6. Participate in local events.
Many groups and Down syndrome organizations plan fun community events to celebrate the day, which can range from dances to park events, runs and private parties.
You can also join in with the National Down Syndrome Society from anywhere by joining Racing for 3.21, a free virtual event that allows participants and advocates to run, walk, bike, hike, swim and/or move for 3.21 miles at any time, any place and at any pace on March 21 to celebrate WDSD and raise awareness for the Down syndrome community.
"[We are] making a splash with our members as we closed an indoor water slide park for a private event." — Amy A.
"We are attending a 3.21 dance!" — Colleen N.
"We plan to celebrate with friends at GiGi's again this year. Last year we invited a college student getting her degree in Special Education. It was a wonderful opportunity for her to meet a wide age range of kids/adults and their families. I think there is a real opportunity to prepare and educate. We can help set up our future teachers for success and educate on the importance of well-planned inclusive environments!" — Tracy C.
"Our city (Temecula, CA) is lighting up City Hall in blue and yellow and having a ceremony. There will be a huge group of us there to celebrate." — Denise V.
"I'll be doing the Run for 3.21 with Team NDSS — a 250 mile run from DC to NYC on March 19-21." — Courtney E.
There may be one in your area, so don't forget to contact your local Down Syndrome Association (DSA) and ask. You can search for your DSA on Facebook and look at their events.
7. Get political.
Many Down syndrome organizations work tirelessly to create policies that directly impact and benefit the lives of individuals with Down syndrome. Issues such as minimum wage, job opportunities, social security benefits and education are important in our community. This day can be an opportunity to bring some of those issues to light.
"We are sending socks and a fact sheet to all our state senators," said Sarah Curfman, executive director of the Down Syndrome Association of Minnesota. "We are asking them to wear the socks, make themselves familiar with our issues (on the fact sheet) and join us (and their constituents) at our Step Up Walk in September. [We are] posting it online and asking our members to tag their senator."
"This year I'm going to the state capitol for a proclamation." — Jawanda M.
8. Post a Thought on The Mighty.
On WDSD, post a Thought or share a picture (by downloading our free app) on The Mighty with the hashtag #DownSyndrome. Tell us how your loved one with Down syndrome makes your life better. Share one thing you wish people knew about Down syndrome. Encourage new parents of babies with Down syndrome who may just be learning what it means to have a child with Down syndrome. Help amplify the voices of the Down syndrome community.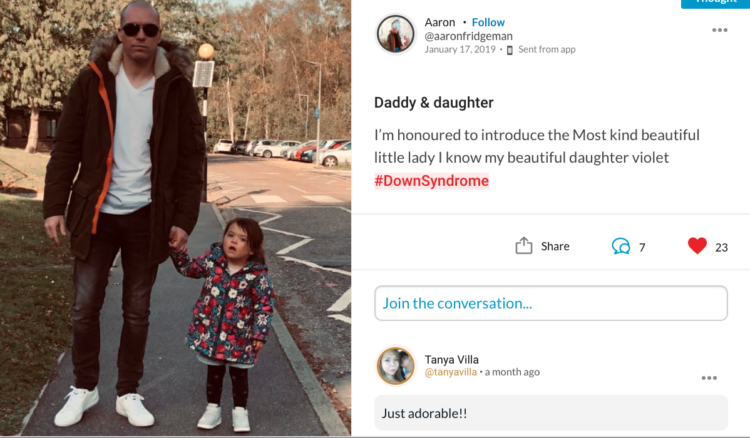 You can respond to Aaron's Thought here. For more information about how to post your own Thought or Question, head here.
What do you do to celebrate WDSD? Let us know in the comments.
Originally published: March 11, 2019