When the Star of Our Film Said, 'I Don't Know If I Can Do This'
---
It was the last day of our first week of shooting the movie "Where Hope Grows" in Louisville, Kentucky. David, a young man with Down syndrome who plays the lead role, Produce, in the film, had just finished shooting a few takes at Slugger Field.
After one take, he started walking over to the dugout and motioned for me and Chris Dowling, the writer/director of the film. We started walking David down the corridor, assuming he needed to use the restroom. He stopped us and said "Guys, I'm overwhelmed. I don't know if I can do this. I'm overwhelmed. Why did you pick me. You guys changed my life."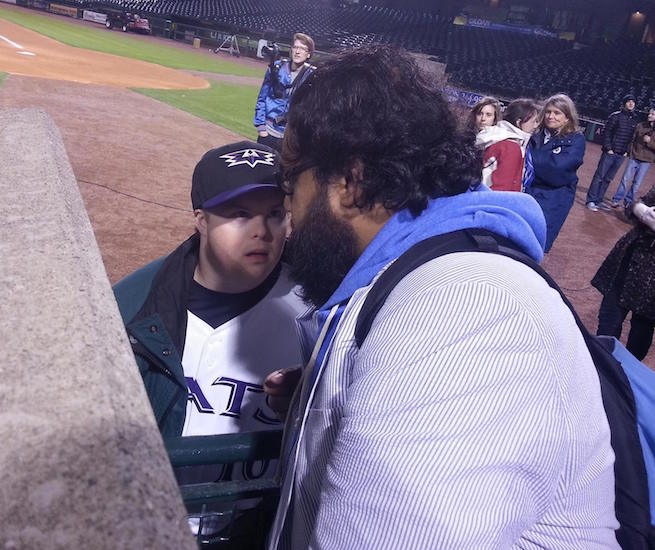 That line really hit us.
You see, just one month before, David was just another person with a dream. After a nationwide search, he beat out many others for the lead role. While many had more acting experience (David had none), David's personality won the day. Plus, he got to do it in his own hometown. When we started the film, we knew we wanted to tell a story of the underdog — a story of how hope and inspiration can come from the most unlikely places (even though now we know it's a likely place). But I don't think we really understood that impact it would have on the one person who was going to bring this passion project to life.
We first told him what an incredible job he'd been doing all week. We also told him he had changed our lives and he was going to change the lives and perceptions of everyone in the crowd. He then gave us that infectious smile of his, and we all knew it was going to be OK. Chris walked him back to the field, gave him one last pep talk and then David put on a show.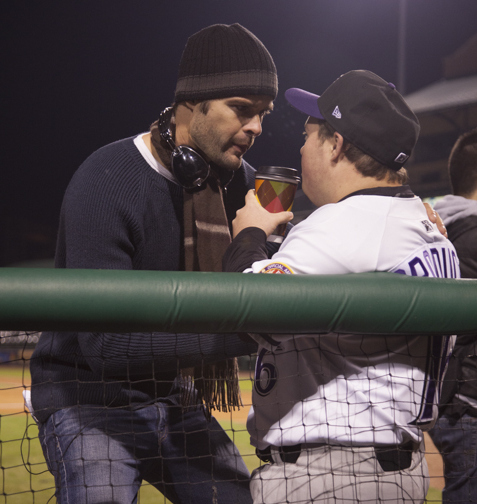 That night, David not only crushed his performance, but in between takes he was dancing and pumping up the crowd. We had a little over 500 extras on a cold November night. With nothing but his dancing and some help from our friends at Little Caesars who gave us 105 free pizzas, we were able to keep the crowd and get our shots. We couldn't have done it without him.
No one in the crowd that night would've known that for a moment, a little doubt crept into David's mind. A moment of fleeting self-confidence all but disappeared when he was back in the spotlight. There are so many moments that stand out from the making of this film and even more hearing from people on how the film has changed their lives and perceptions. But sometimes I think about the days when it was all just a dream and hope.
This is why we hope people will support our film. Hollywood needs to see that when they talk diversity, that conversation should include intellectual and developmental disabilities. We need more stars like David, like Lauren Potter of "Glee," like Jamie Brewer of "American Horror Story" to create more inclusion and respect in this world and to give new parents hope.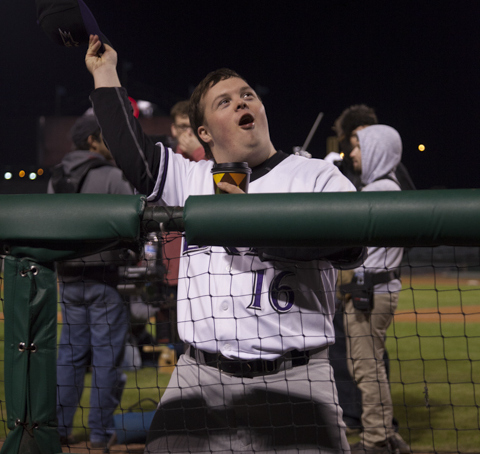 "Where Hope Grows" is available for purchase at Walmart, iTunes and Amazon.
Watch the trailer for "Where Hope Grows" here:
Lead photo source: Screenshot from "Where Hope Grows" trailer