14 Positive Peer Role Models for Kids With Down Syndrome
---
My 10-year-old daughter has Down syndrome, and she has been aware of her diagnosis for most of her life. She has recognized other people with Down syndrome since she was little. At first, she used to say they "looked like her," whereas now she recognizes they have Down syndrome based on the characteristic physical features.
Something else she has been aware of since she was little is the fact that there are not many people like her, especially in the media. When we watched shows, she often asked which character had Down syndrome. We have yet to watch a kid's show where there are main characters with Down syndrome.
When she played Barbies, she always chose one of her characters to have Down syndrome.
Basically, my daughter has been wanting to see people like her to look up to — people she can identify with, people whose accomplishments and talents she can see, people who contribute to society in positive ways.
As a mom, I needed that as well when she was younger and have followed Pablo Pineda now for 10 years, as he is a great role model, not only for my daughter but for me as well.
I strongly believe positive role models for kids with Down syndrome are much needed. The good news is, there are several young people with Down syndrome making a mark in this world, and we want to share them with you.
1. Karen Gaffney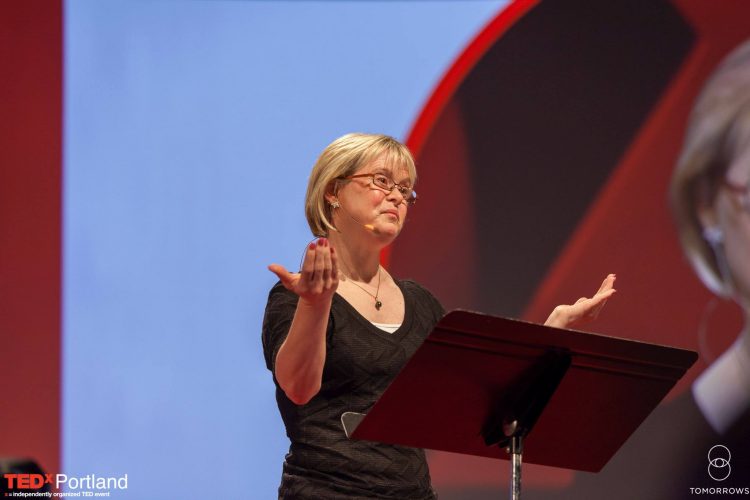 Karen Gaffney is the founder and president of the Karen Gaffney Foundation, a nonprofit organization dedicated to championing for inclusion in families, schools, the workplace and the community for people with developmental disabilities. She creates awareness by calling attention to the tremendous capabilities of people with disabilities.
Karen graduated from St. Mary's Academy in Portland, Oregon, and earned a two year Associates of Science degree from Portland Community College. She successfully swam the English Channel as part of a six-person relay team. She also swam nine miles across Lake Tahoe in 59-degree water to raise money for the National Down Syndrome Congress and to show the world that people with Down syndrome are capable. Karen travels the country speaking to a wide range of audiences about overcoming limitations and about what can be accomplished with positive expectations. Karen tackles any challenge she faces with determination and commitment, knowing she has limits but not allowing them to limit her drive to succeed.
You can learn more about the Karen Gaffney Foundation or watch Karen's powerful Ted Talk where she makes a case for Down syndrome and why all lives matter.
2. Pablo Pineda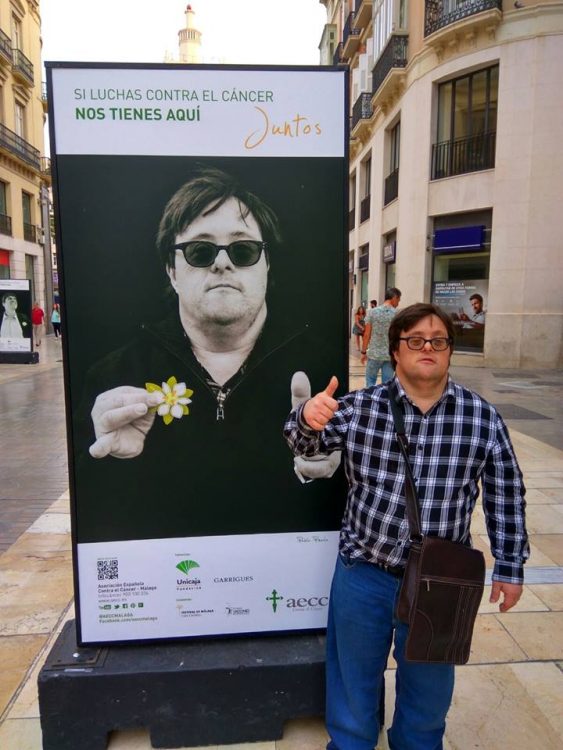 Pablo Pineda is a well known public figure in the Down syndrome community. He is from Spain and works as a teacher after obtaining his degree and teaching license. He is a sought-after public speaker who focuses on issues of disability and raising children with disabilities. Pablo stars in the movie (Yo, También), and wrote the book, "El Reto de Aprender: Niños con Capacidades Especiales (Manual para padres)" The Challenge to Learn: Children With Special Abilities (Manual for Parents).
You can follow Pablo on Twitter or Facebook.
3. Alan Tellez
Alan Tellez in an accomplished Mexican painter who has studied under some of the most recognized Mexican artists and teachers. He has had several art exhibits in museums across Mexico City and Toluca alongside other famous Mexican artists. He has also had an exhibit in New Your City. Tellez is a global Down syndrome ambassador and has spoken at the United Nations.
You can follow Alan on Instagram or buy prints on his website.
4. Madeline Stuart
Madeline Stuart is an Australian model. She has modeled in New York Fashion Week, Art Hearts Fashion Week, Style Fashion Week, Melange Fashion Week, Caspian Fashion, Runway Dubai, Mercedes Benz Fashion Week China, Birmingham Fashion Week, Sunshine Coast Fashion Festival and dozens of others globally. Madeline supports dozens of nonprofits, some of which she has made special appearances for or performed a professional dance routine or modeled in their fundraising fashion shows.
Madeline oversees her dance school in Brisbane, "Inside, Outside Dance Ensemble" while also participating in Special Olympic games all while balancing her very hectic modeling career. In February 2017, Madeline launched her own Fashion Label: 21 Reasons Why by Madeline Stuart.
You can follow Madeline on Instagram or visit her website.
5. John Cronin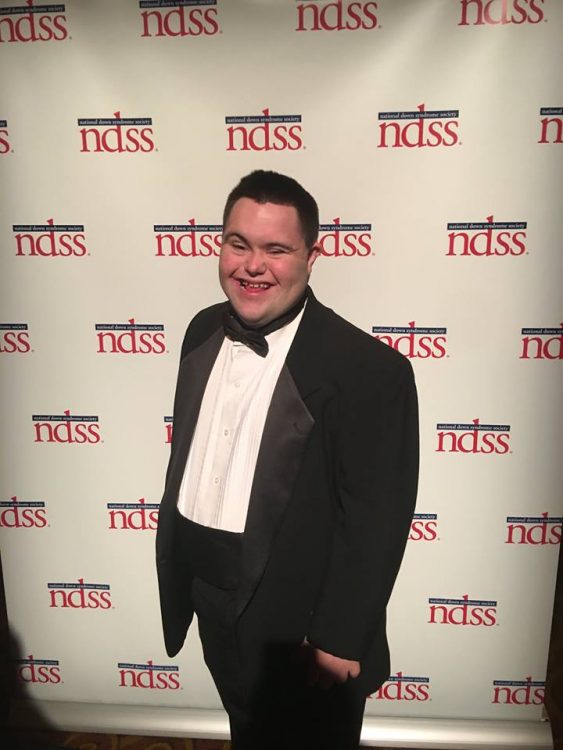 John Cronin and his father, Mark Cronin, founded John's Crazy Socks in Dec. 2016. The business idea sprouted from John's love of "fashion-forward" socks.
"In November, we fell into a conversation about his socks," Mark Cronin told The Mighty. "By the end of the conversation, we decided to open an online sock store and to call it John's Crazy Socks."
John has a mission to spread happiness, and one way he does so is through giving back. Five percent of the earnings go to Special Olympics, which John has participated in. The company also has a series of awareness socks and have donated to causes like Down syndrome and autism awareness and breast cancer research.
President George H. W. Bush and his family wore John's Crazy Socks at Barbara's funeral in April 2018.
You can shop for socks on the company's website or join the Sock of the Month club.
6. Jamie Brewer
Jaime Brewer is an American actress best known for her role as Adelaide on hit show, "American Horror Story." She has performed in dramas, musicals and comedies. Brewer was the star of the off-Broadway play, "Amy and the Orphans."
Jamie was elected President of the ARC of Fort Bend Chapter. From there, she was appointed to the State of Texas ARC Board, then elected to the Executive Board as Treasurer. Jamie was then asked to serve on the ARC Governmental Affairs Committee for the State of Texas. She spoke with Senators at the Texas State Capitol regarding the needs of people with disabilities in Texas.
Jamie is involved with several nonprofit organizations.
You can follow Jamie on Twitter or Instagram.
7. Sean McElwee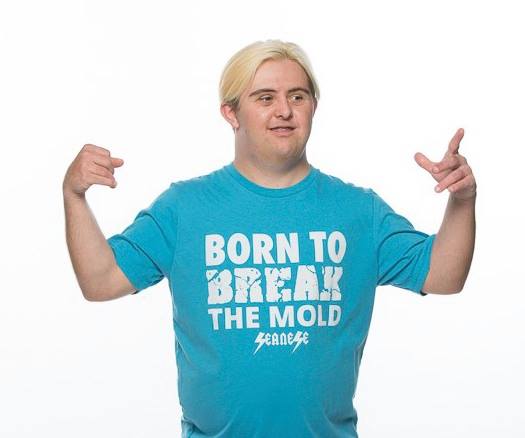 Sean McElwee is 24 years old, an entrepreneur, keynote speaker, referee at a trampoline park and a cast member of the Emmy Award-winning tv show "Born this Way." Sean is an avid golfer, enjoys and lives in an apartment with Supported Living staff. His favorite pastime is going on dates with his girlfriend Caley.
Sean is also the owner of Seanese, a T-shirt and apparel company. Each of his shirts features a phrase and graphic design, and all designs are approved by Sean. Each month, 10 percent of profits go to a disability non-profit.
You can find a wide variety of t-shirts on Sean's website or follow him on Instagram or Facebook.
8. Caley Versfelt
Caley Versfelt has a busy life. Besides being a photographer, she is an actress on film and television. She is on A&E's Emmy-award winning show, "Born This Way." She is a correspondent and has interviewed celebrities on the Red Carpet at the Media Access Awards and at the 2015 Special Olympics World Games Opening and Closing Ceremonies. Caley is on the Board of Directors and a Global Messenger for Special Olympics Southern California. You can find her at their events interviewing live for social media. Caley works for the Entertainment Industry Foundation. Caley is California's Miss Amazing Queen. Manhattan Beach, California, made her honorary mayor.
You can follow Caley on Instagram or Facebook.
9. Marissa Erickson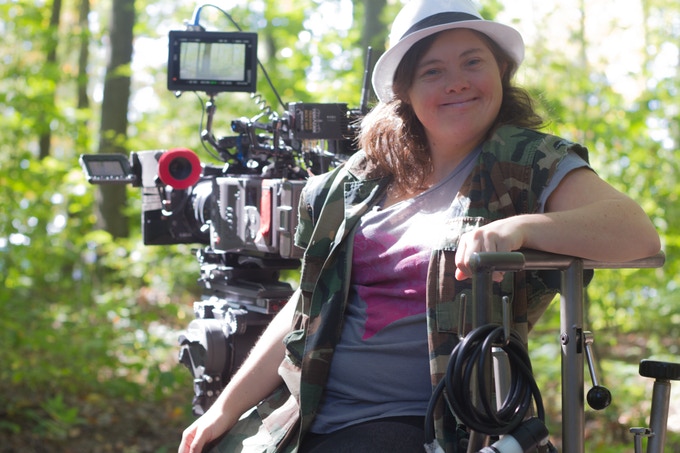 Marissa Erickson attended and graduated from a two-year post-secondary program with Wayfinders. She currently supports Wayfinders by giving presentations about her experience and volunteering at community events to promote post-secondary options for students with disabilities.
She worked on set for a feature-length musical at Zeno Mountain Farms in Vermont. She was a valued crew member working alongside professionals behind the camera on "Boom Mic" and "Dolly" and in front of the camera as a featured ensemble dancer. Marissa attends Joey Travolta's "Inclusion Films Practical Film and Media Workshop" and is learning to strengthen her behind the camera skills. She rides public transportation independently five days a week for over an hour to attend. Marissa also works for "Future Films Productions" and has provided her skill as a sound technician on many paid commercial projects.
Marissa has been a valued employee for two years for the Down Syndrome Connection of Bay Area, working in community outreach and special events.
10. Brittany Schiavone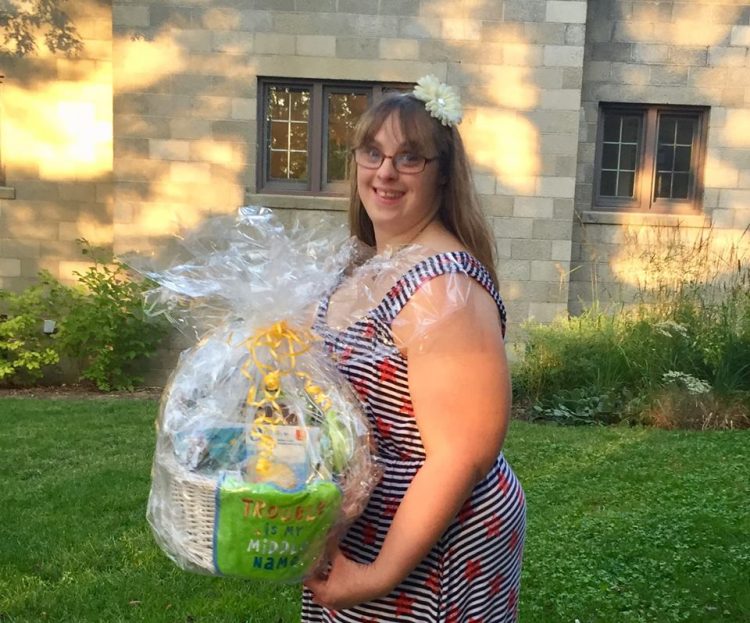 Brittany Schiavone is a young woman making a difference within the Down syndrome community. Through her nonprofit "Brittany's Baskets of Hope," she provides baskets of products and information for parents of newborns with Down syndrome.
You can donate to help make the baskets or you can request one or follow her on Facebook.
11. Geoffrey Mikol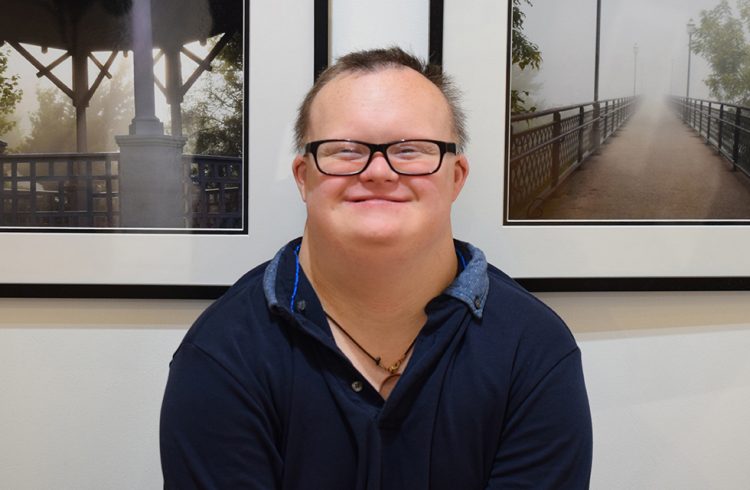 Geoffrey Mikol is a photographer and owns River bend Gallery located in downtown Galena, Illinois. His work is mainly of nature and landscapes.
Geoffrey is only 23-years-old, but he's practiced photography for nearly a decade now. He started his business while still in college by showing at Chicago-area art shows.
Geoffrey opened his first gallery in the spring of 2016, and within a year, Mikol had to move to a larger location.
Buy a framed photo or a gift item from the website or follow him on Facebook.
12. Megan Bomgaars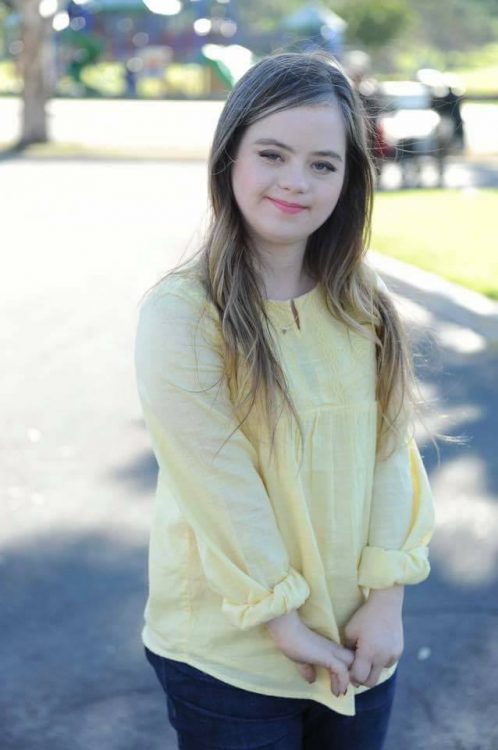 Megan Bomgaars is the owner of Megology. She makes hand-dyed products, from t-shirts and scarves to pillowcases. Each piece is unique.
Some of Bomgaars' products feature her motto, "Don't limit me." "Don't limit me" was the title of a video she made for her teachers at school, which became viral. The motto is about being fully included in a community while also overcoming limitations, according to the Megology website.
Bomgaars is also a public speaker and one of the stars of A&E's Emmy Award-winning show, "Born This Way."
You can shop an array of hand-dyed products here or you can follow Megan on Facebook.
13. John Franklin Stephens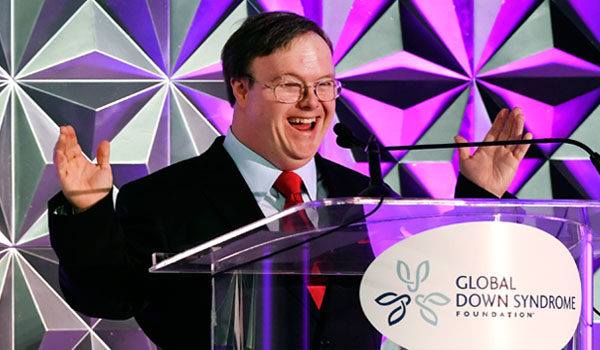 John Franklin "Frank" Stephens is best known from his advocacy efforts for people with Down syndrome — he gave a powerful speech to Congress that went viral, and he also spoke at the United Nations challenging the way people look at those with Down syndrome.
In 2016, he received the Quincy Jones Exceptional Advocacy Award from the Global Down Syndrome Foundation.
Frank is also an actor who's been cast in "Dawn" and "Touched by Grace."
You can follow Frank on Facebook.
14. Lauren Potter
Lauren Potter is an actress and producer best known for her role as Becky Jackson on the hit show "Glee." She also stars in "Guest Room"and "Mr. Blue Sky" among several other shows.
In November 2011, President Barack Obama appointed her to the President's Committee for People with intellectual disabilities, where she advised the White House on issues affecting people with disabilities, including items such as education and workplace integration issues.
Laure is a public speaker and is well known for advocating for people with disabilities.
You can follow Lauren on Instagram.
Banner image shows Pablo Pineda, Karen Gaffney and Alan Tellez. Images via Facebook.
Originally published: May 31, 2018