When 3 Girls With Down Syndrome Had a Cake Smash to Celebrate Their First Birthday
---
Meet our "Three of Hearts."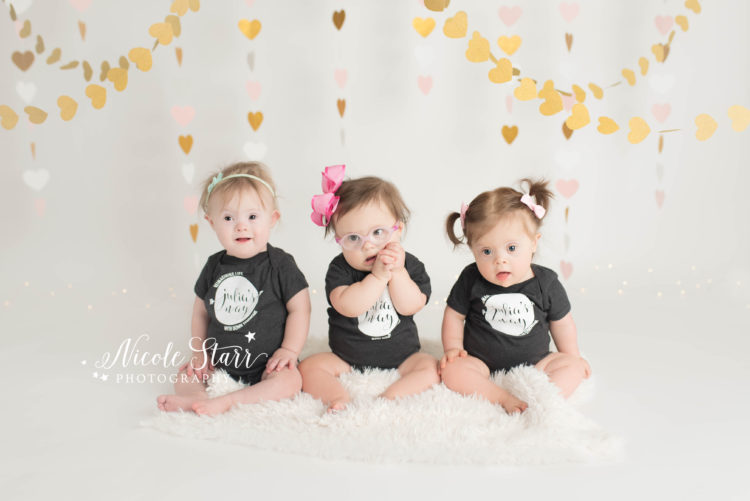 Cate, Harper and Mae have Down syndrome. They were born three days in a row, and they each underwent major heart surgeries at Boston Children's Hospital in their first few months of life. These birthday girls met for the first time in June at a photoshoot for Julia's Way to empower women to breastfeed their babies with Down syndrome.
When we discovered these three heart warriors were all turning one the same week, we knew we had to do something special to celebrate!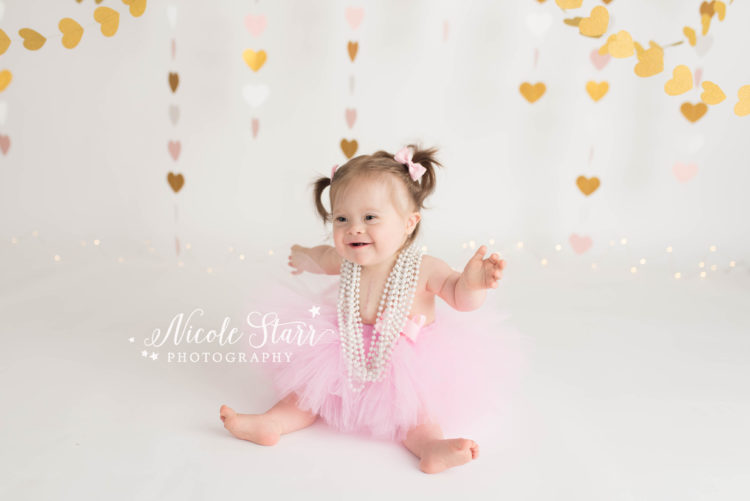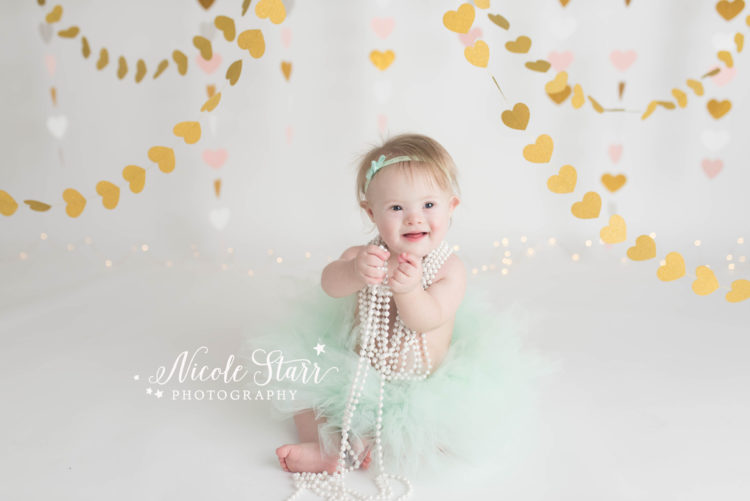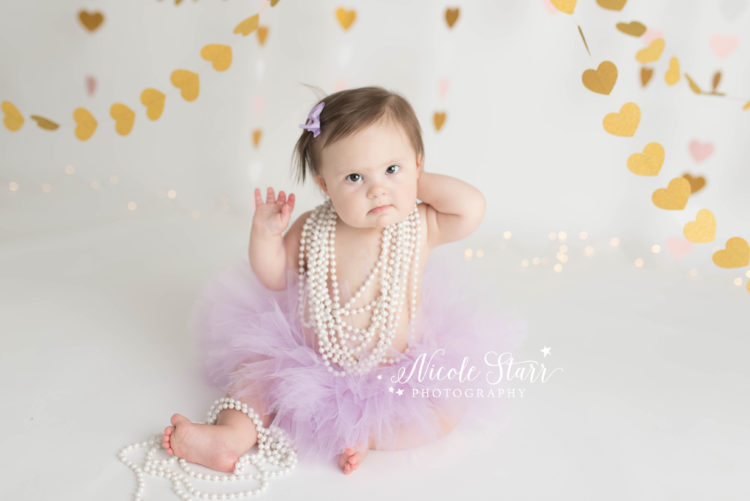 Their cake smash session was extra sweet and filled with much laughter and happiness. We decorated the studio in as many hanging hearts as we could find to celebrate these heart warriors. Each of these baby girls is also a breastfeeding champion, and was able to reinitiate breastfeeding after heart surgery.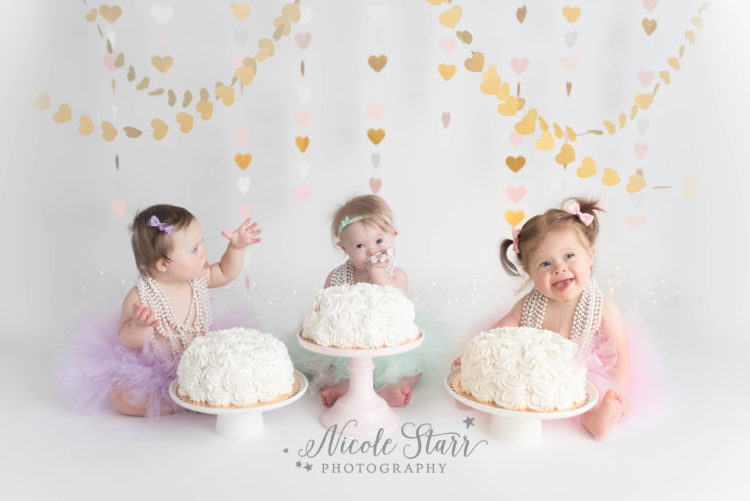 As many as 50 percent of babies with Down syndrome are born with a heart defect. Not all of those born with a heart defect will need corrective surgery, but for those who do, the process is often harrowing. These mothers found providing their milk to their babies through this process felt normalizing and empowering. They are speaking out to encourage other mothers who wish to breastfeed their babies with Down syndrome and Congenital Heart Disease.
We want to hear your story. Become a Mighty contributor here.
Photos by: www.nicolestarrphotography.com
Originally published: August 24, 2017