Having a Child with Down Syndrome Strengthened My Marriage
---
Marriage can be tough, even in the best of situations. Throw in a blended family and a child with a disability, and it could feel like the deck is stacked against you.
When my youngest daughter, Savannah, was born, she became me and my husband's first child together. My third child, his second. I have a 14-year-old son and 10-year-old daughter from a previous relationship; he has a 16-year-old daughter from his previous marriage. Together, we have our 17 month old daughter, Savannah.
Nothing has been easy with Savannah. I had a very difficult pregnancy, with numerous complications. Severe hyperemesis gravidarum, she had a two-vessel cord, a choriod plexus cyst on her brain, and oligohydramnios (not having enough amniotic fluid around the baby). Then she was born premature at 29 weeks weighing just 2-pounds, 11-ounces. I had absolutely no idea how to handle the rollercoaster of emotions we had been thrust onto.
Then we were informed doctors suspected she had Down syndrome. We didn't have a clue, all of my prenatal testing showed she was "low risk" for Down syndrome. Savannah's karyotype confirmed the diagnosis of mosaic translocation Down syndrome. I was devastated, but my husband was my rock. His response to her premature birth and her diagnosis was: "She's here now, and she's ours. Nothing can change that. And nothing can change our love for her." He said it so matter-of-fact, and that was what helped me realize that it wasn't the end of the world.
Not to say it has been easy, because it certainly has not. I blamed myself for my baby's situation, that it was all my fault she had to suffer through a traumatic birth and all of the health problems associated with prematurity and Down syndrome. I wasn't capable of being a good wife to my husband while going through depression and self-hatred.
It seemed like some people expected our marriage to fail. Who could blame them for thinking that? We were going through the unbelievable stress of having our baby be born premature, spend over two months in the NICU, and we had recently found out she had Down syndrome. At times, it felt like a cosmic force was against us and trying to sabotage our marriage.
As the weeks and months passed, I realized just how right my husband was when he said, "it's not the end of the world." After I stopped beating myself up with mommy guilt, I was able to be the wife to him and the mother to our children that I was supposed to be all along. I have him to thank for that. He helped me find my smile again.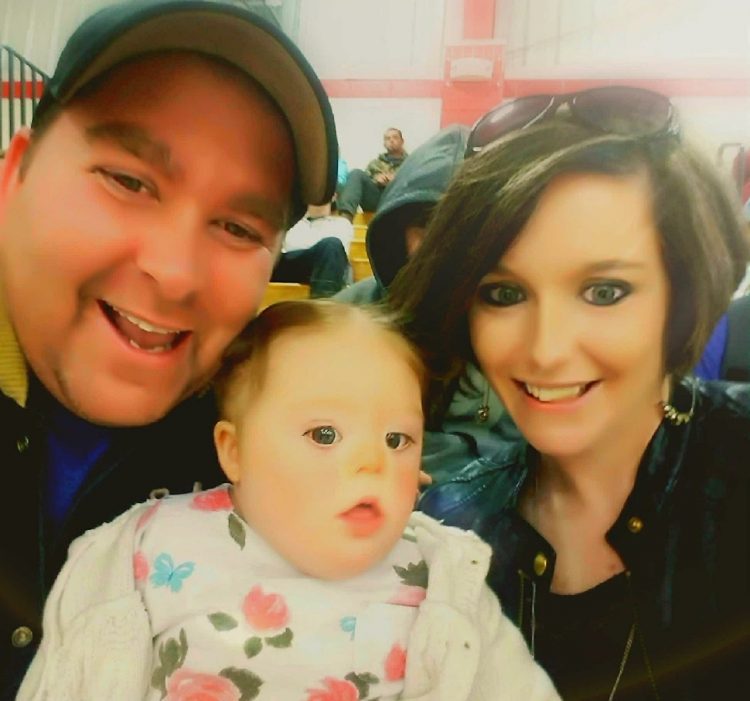 As I became passionate about Down syndrome, working toward raising awareness and being an advocate, he joined with me. We began to share the same passion: our daughter.
When I see how much he loves our daughter and how much she loves him, it fills me with joy. We pulled together during the hard times we've been through. "For better or worse" right?
I'm so thankful to have a supportive partner in our family's journey through life. Having a child with disabilities can be challenging, and can bring a whirlwind of emotions. It is a blessing to have someone who knows how I feel, and who loves my precious baby just as much as I do.
Having a child with Down syndrome did not drive us apart. It has strengthened us as individuals as well as strengthening our marriage. And I wouldn't have it any other way.