He Thought He Was on a Special Mission. I Thought He Went Missing.
---
My brother, Levi, has quite the imagination. For example, he has about 200 figurines, (elephants, cows, Power Rangers, little cheap kids meal toys, you name it!). On a daily basis, he will act out some sort of story with them. Sometimes there is a Power Ranger who has to save the poor elephant from being tortured by villains, or there is the cat and two dogs that will take their "Homeward Bound" trip across our entire front lawn.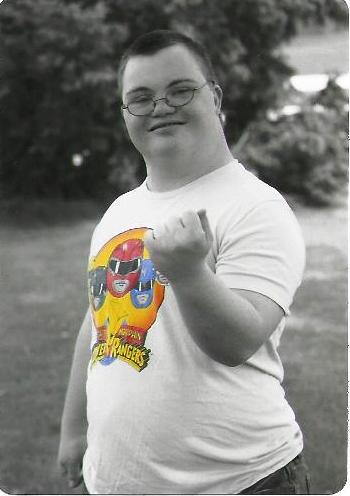 Levi also loves his movies. He likes the action movies, "The Hulk," "The Avengers," "Fantastic Four," and "Power Rangers," of course. He likes "High School Musical" and "Camp Rock." When Levi watches a movie, he will watch it over and over and over again. He will watch one particular movie so much that I have them all memorized just from walking in and out of the room! It's like he studies them so he can memorize every step; so he can be completely engulfed in the story line.
One particular movie, "The Chronicles of Narnia," took Levi on a special mission. My dad and Levi were picking some beans in the garden. My best friend, Heather, and I had just gotten done horseback riding, and Mom was watering her garden. I remember our neighbor coming by to talk for a bit. But after a while, we noticed Levi was gone! He wasn't in the yard. He wasn't in the pool. He didn't sneak back to his TV. Where did he go?!
Here is a bigger glimpse of our setting. Our vegetable garden is right next to a large cornfield owned by one of our neighbors. While the rest of the family continued to search the yard, my friend, Heather, set foot through the cornfield to see if that was where he wandered to. Finally after about a half-hour, Heather came back through the ears of corn with the adventurous Levi. "What were you thinking?!" we asked. Levi said, in a matter-of-fact tone, "I was looking for Asland!" (Asland is the lion in Narnia, in case you haven't seen the movie.) He had traveled a quarter of a mile through the cornfield all the way to the tree line, seconds from venturing into the great forest of Narnia.
Though Levi had all of us in a bit of a panic, he taught me another one of his little life lessons that day. Levi may have been completely entranced in a movie, but he had one goal: finding Asland. And he wasn't going to stop until he achieved it. (Or until Heather set him straight back down the narrow cornfield row.) He showed me that once you have a goal in mind, nothing can keep you from working toward it.
Though every day in our household is a bit of an adventure, I thought how often we just go through the motions of life. Lucky for us, Eric and Levi always add a bit of spice to our lives.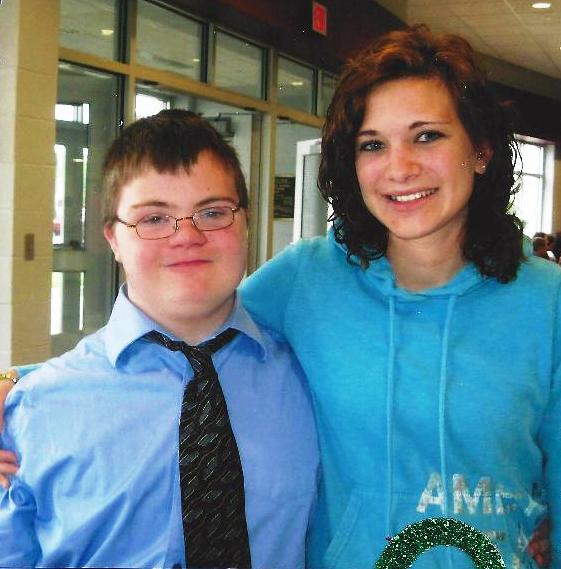 This post originally appeared on Journey Through a Special World.
The Mighty wants to read more stories about siblings, whether it's your favorite memory or a tough moment that taught you something. If you'd like to participate, please send a blog post to community@themighty.com. Please include a photo for the piece, a photo of yourself and 1-2 sentence bio.
Want to end the stigma around disability? Like us on Facebook.
And sign up for what we hope will be your favorite thing to read at night.
Originally published: April 17, 2015