When a Couple at the Restaurant Noticed Something About My Family I'd Almost Forgotten
---
When our little Amelia was born 18 months ago, the focus was on her survival. She was born with an extra 21st chromosome which, in her case, caused a severe heart defect. Amelia began having serious issues within a few weeks of birth: struggling to eat and even just breathe. She was in and out of the hospital many times that first year for illnesses, open-heart surgery and a surgery to place her g-tube.
As Amelia reached a year, with the most serious health issues behind us, we switched our focus to therapy to help her learn to eat, walk and speak.
When an older couple took an interest in Amelia at a restaurant, I wasn't surprised. Since Amelia doesn't eat, she spends mealtimes waving and smiling and playing. The couple came over to me afterward, and the gentleman said, "She is the most adorable little girl! Just when I thought she couldn't get any more darling, she would!" His wife motioned to our other two children (5 and 3) and said how precious she thought all our kids were. Then she said something that stopped me in my tracks:
"You are one lucky mama."
My eyes filled with tears. This couple had been observing our family for long enough to know that Amelia was being fed through a tube, long enough to see that she's developmentally behind and has Down syndrome. But they'd also been watching long enough that they came to understand how truly blessed we are to have all three of these precious kiddos.
Amidst the illnesses and surgeries and therapies, in the middle of working on overcoming so many challenges, I hadn't paused long enough to realize just how amazing my family really is. I've always known how much I love my children and that I wouldn't trade them for the world. But to have someone else notice, to have someone look at us without feeling sorry for us – to go so far beyond that as to think we're lucky —  that was a gift.
This kind stranger gave me a new perspective and a new mantra: I am, indeed, one incredibly blessed mama!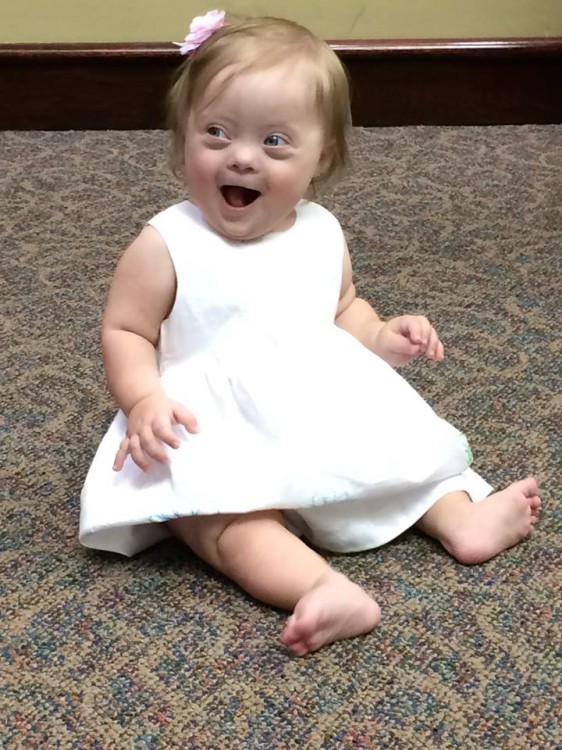 Follow this journey on Paper Fences.
The Mighty is asking its readers the following: Describe the moment a stranger — or someone you don't know very well — showed you or a loved one incredible love. No gesture is too small! If you'd like to participate, please send a blog post to community@themighty.com. Please  include a photo for the piece, a photo of yourself and 1-2 sentence bio.
Originally published: February 27, 2015