How a Teen Inspired His Running Team to Honor My Child With Down Syndrome
---
I signed my daughter, Gigi, up for a group called I Run 4 Michael. It's a group where people who enjoy running are assigned to a buddy. Often this buddy can't run due to a disease or disability. The idea of the program is to inspire, motivate and spread awareness. All participants are part of a private Facebook group where the runner will post pictures and notes of their runs a few times a week and tag their buddy or their buddy's parent. Some runners and buddies have been together for a couple of years now. Some runners have traveled to other continents to meet their buddy in person. Some runners have lost their buddy as they have succumbed to their disease.
When we signed up, I had no idea we'd end up having such an amazing experience. Our buddy, Aurek, is from a small town in Indiana and is 14 years old. This surprised me since I never expected to get a young teenager as our runner. Aurek had signed up a while ago, but by the time Gigi was assigned to him, he was injured with a broken back. When he's healthy, he runs for his middle school's cross-country team, the Miners. Aurek was thrilled to finally get a buddy and learn more about her, but he was disappointed he couldn't run for her. So he said in the meantime, he'd have his team run for Gigi. Shortly after that conversation, his coach emailed me. This is what he wrote:
Dear Tina,
My name is Tim from Linton, Indiana. Aurek has informed me of a notable gesture he has made towards Gigi. I just wanted to let you know that here at Linton Stockton we take pride in our school. I was happy to hear of what Aurek had planned to do. So as a head coach and a great supporter of Aurek, we as a team have decided to run for our two favorite people. This season has been dedicated to Aurek and Ms. Gigi. I will update you on our season as we progress. Also, I would love to send your whole family Miner t-shirts. I just need sizes and an address please. Our motto this year is "Finish on empty." And I can guarantee we will FINISH ON EMPTY for Gigi. Thank you for taking the time to read this. I hope to hear from you soon.
I was speechless. Over the next few weeks, via pictures taken by Aurek's mom, Becky, I saw these amazing kids run wearing Gigi's name on their arms and ribbons on their chest for Down syndrome awareness.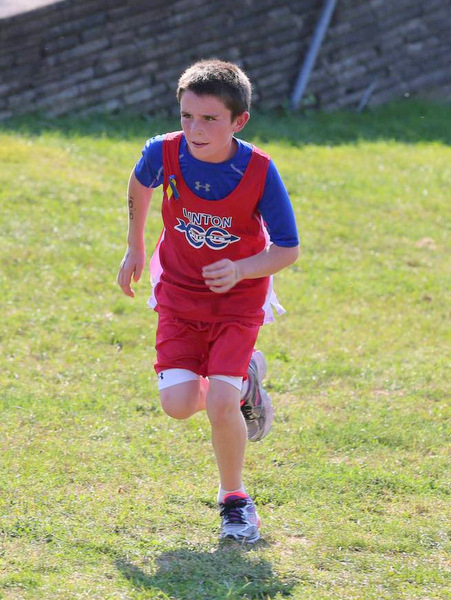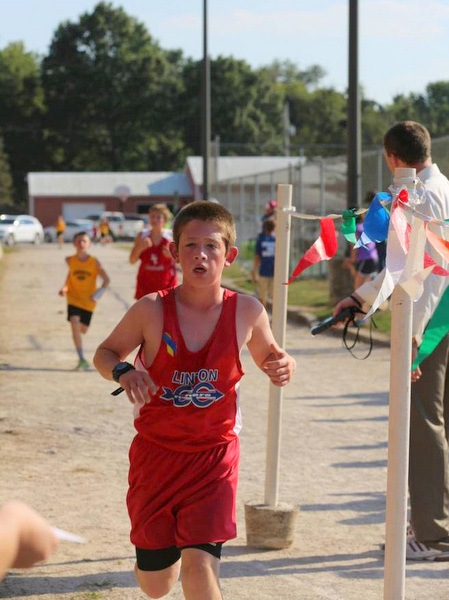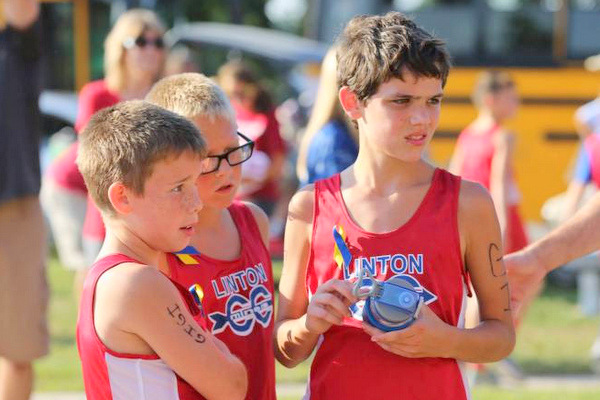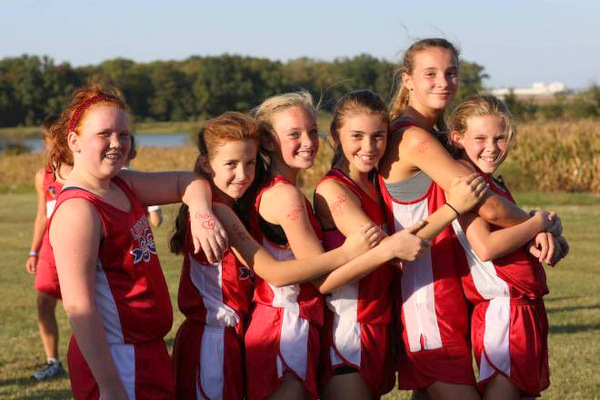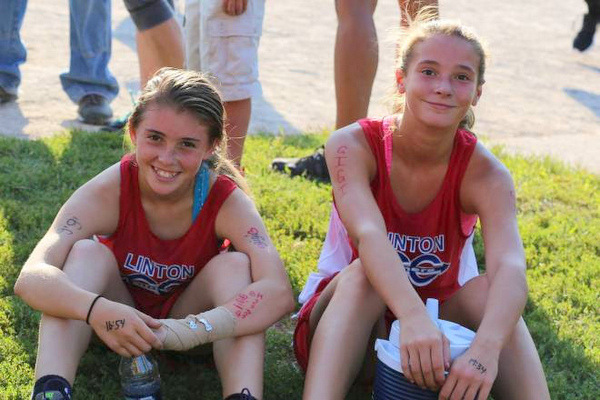 These kids are just adorable.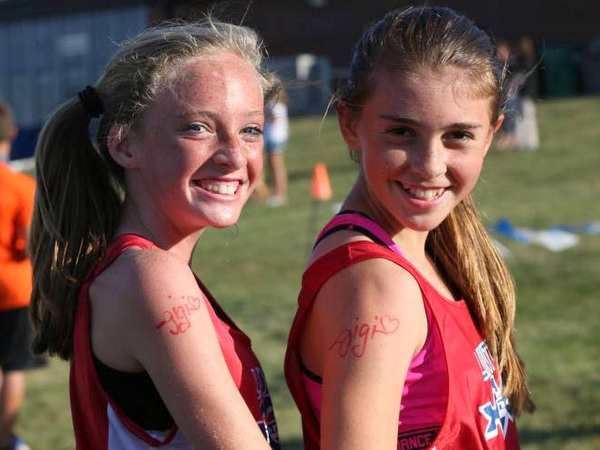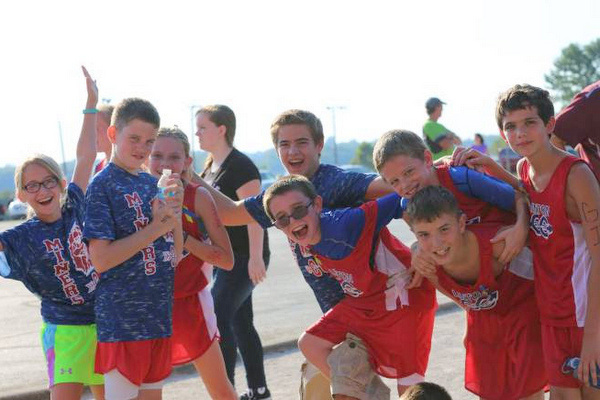 They also made signs.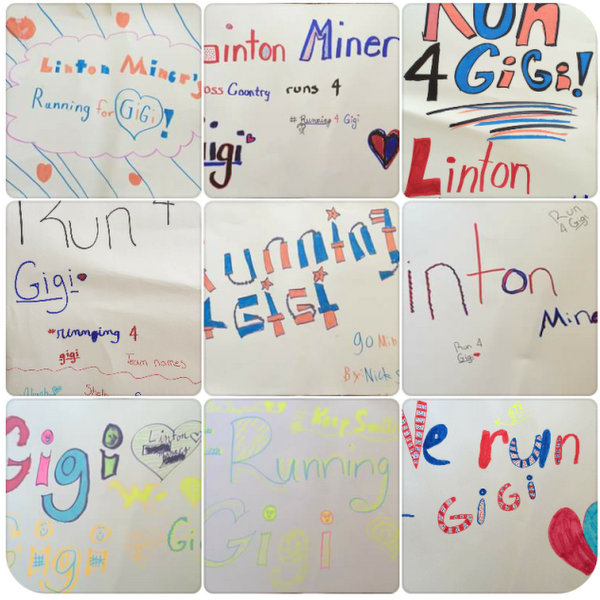 At the last meet, Aurek finally got the OK from his doctor to run. And he placed second!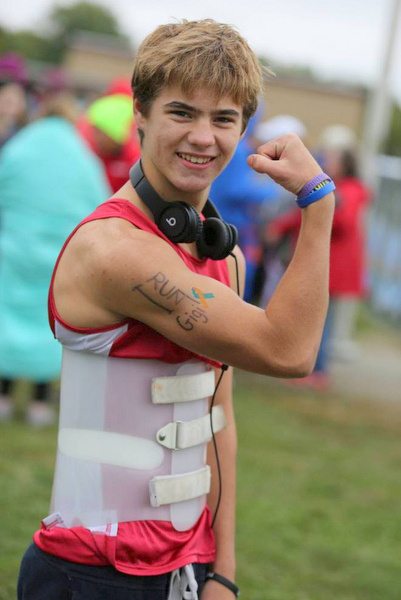 Then towards the end of their season, Gigi received a package. It contained letters to Gigi written from each team member. We read every letter. They wrote about their likes, their families and many of the children mentioned God and scripture.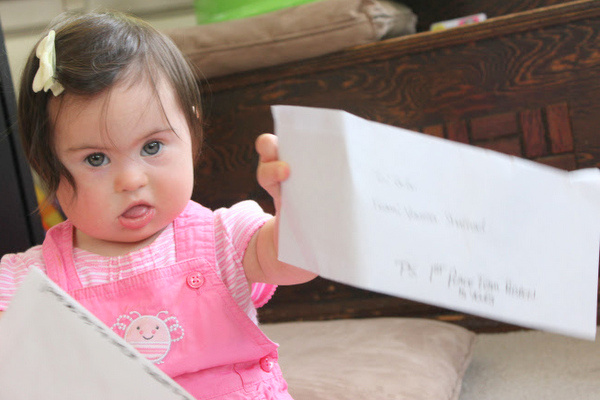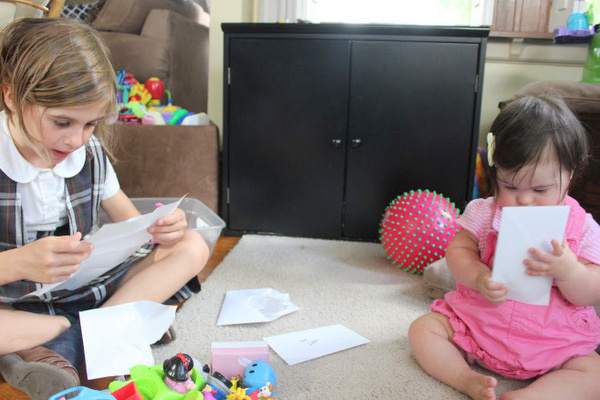 Some even sent her their ribbons.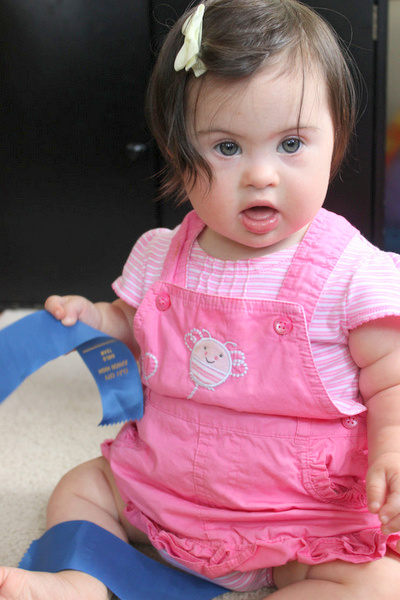 One runner sent Gigi a stuffed turtle.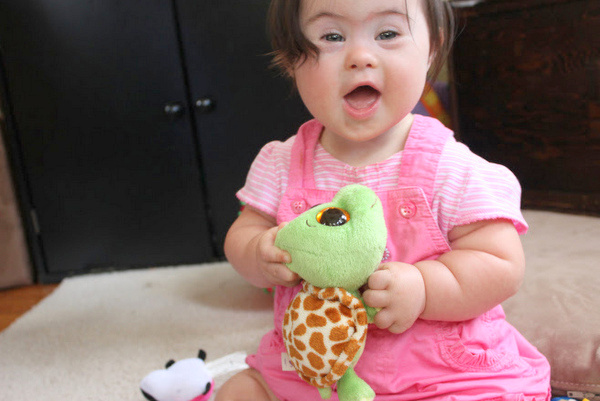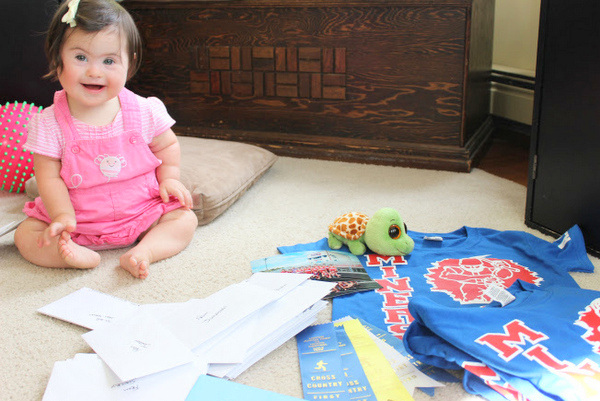 The whole family also received Miners t-shirts.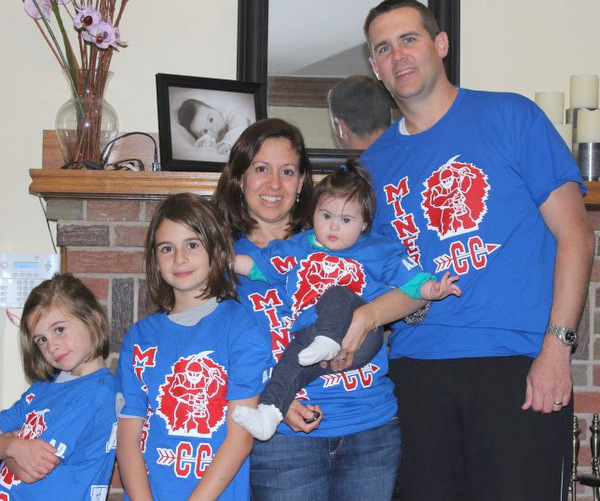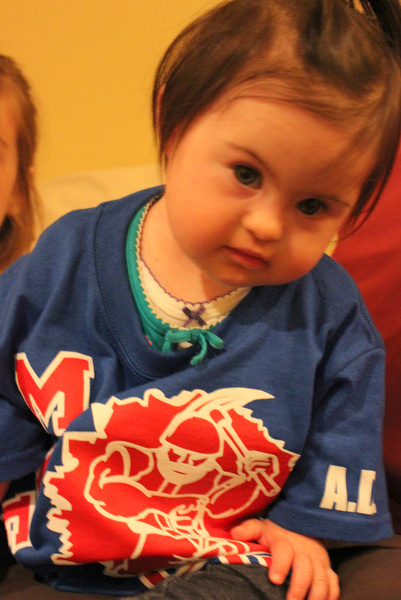 Aurek is such a great model for participating in an organization like I Run 4 Michael at only 14. We're so happy he's Gigi's runner, and I am excited and confident that Aurek and Gigi's relationship will last a long time. Thank you Aurek, Tim, Cara and Becky and all of the Linton Middle School cross-country team.
Follow this journey on Three With a Twist.