How Hugh Jackman Honored a Fan With Down Syndrome Who Passed Away
---
Hugh Jackman found a touching way to honor one of his fans who has passed away.
The actor recently posted a photo on Instagram with the sister of a huge fan of his. Marie Lozano's brother, Jeffery, lived in the Philippines and had Down syndrome. He passed away two years ago, but his sister kept his memory alive by giving Jackman one of his drawings of the character Wolverine from the "X-Men" movies.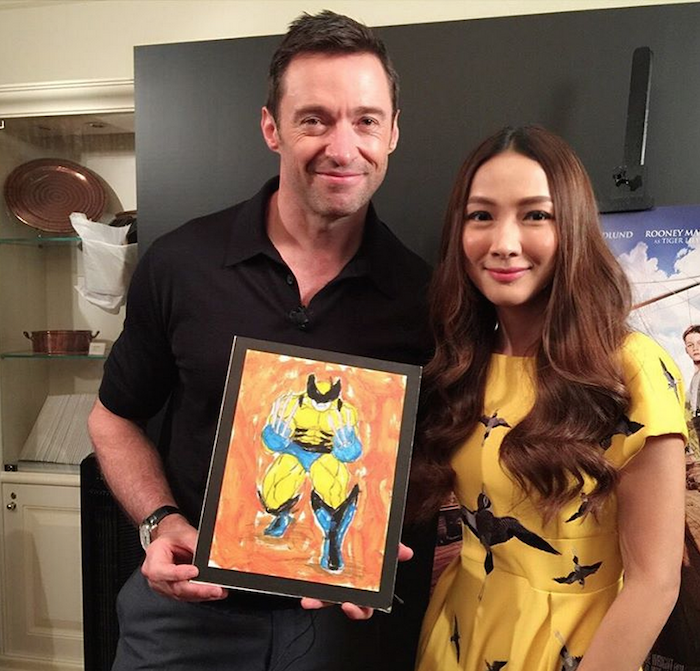 Jackman posted the following on his Instagram, along with the photo.
Today I had the great pleasure of meeting this lovely lady, Marie Lozano from the Philippines. Her brother, Jeffrey, had Down Syndrome. He passed away 2 years ago. Marie shared with me that one of Jeffrey's joys in life was painting. When he lost the use of his hands he continued to paint with the brush in his mouth. I accept this gift in Jeffrey's honor. May his spirit live on.
Lozano, a journalist for ABSCBN in the Philippines, was interviewing Jackman about his upcoming film "Pan" when she decided to give him the painting and tell him about her brother, BuzzFeed reported. Her interview with Jackman happened to coincide with the two year anniversary of her brother's passing. The Wolverine painting was one of the last ones Jeffrey Lozano did.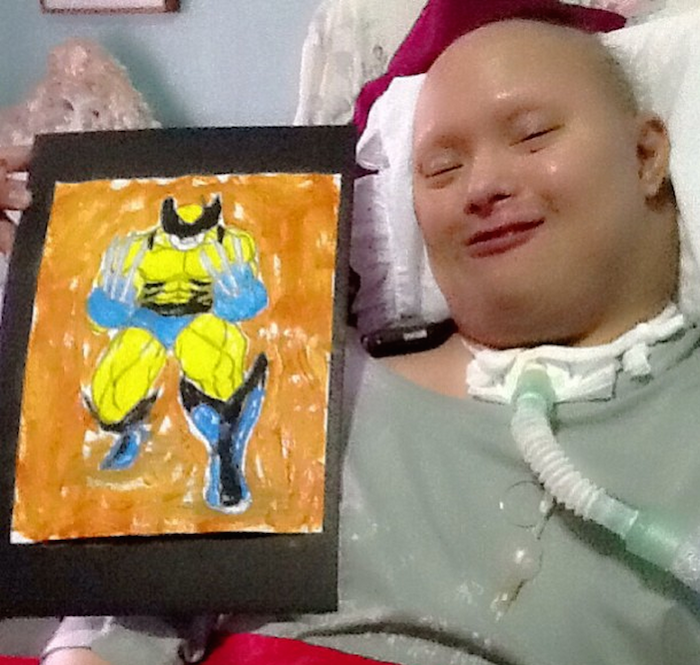 "It was fate that I got the assignment to interview Hugh on the day of Jeffrey's second death anniversary," Lozano wrote on her Instagram. "I simply wanted him remembered by giving one of his mouth paintings of Wolverine to Wolverine himself. I did not expect that he would be honored throughout the world with this small gesture."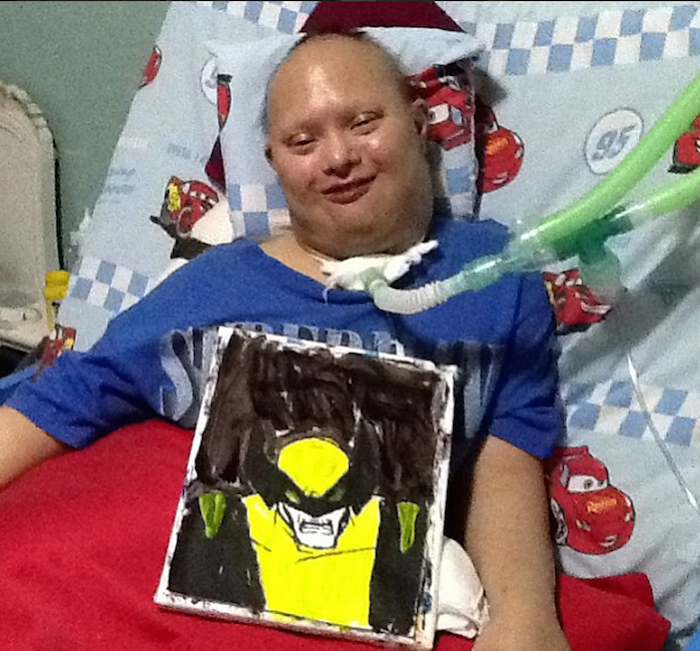 "Jeffrey to me is a real life superhero," Lozano wrote. "He had an unwavering spirit to take on life's battles. Hugh's character was an inspiration to my brother and I didn't expect to inspire the man that inspires millions with Jeffrey's story. The messages mean a lot to my family and I. Thank you for helping his spirit live on."
Originally published: September 30, 2015