Jamie Brewer on Broadway: Brutal and Beautiful
---
Currently, eight shows a week, Broadway audiences are listening with rapt attention to a person with Down syndrome.
Can you even…?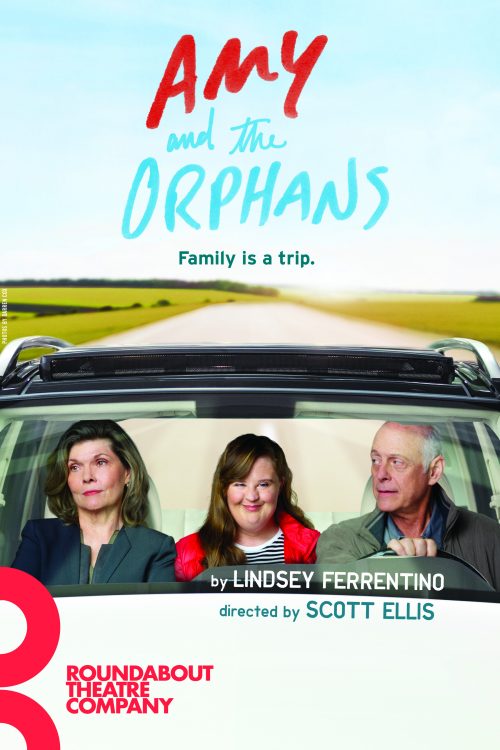 Theater creates space where audiences can relate to people and circumstances far outside of their own day-to-day experience. Theater can open our minds to exploring experiences that are not our own. Sometimes, theater can also bring a sense of belonging to people who feel like outsiders, different or out of sync with what is commonly considered "normal."
My son, Marcus, who also has Down syndrome, and I are avid theater fans. So, when we saw that Jamie Brewer ("American Horror Story") would be playing the lead role of Amy in, "Amy and the Orphans," well, travel plans were made.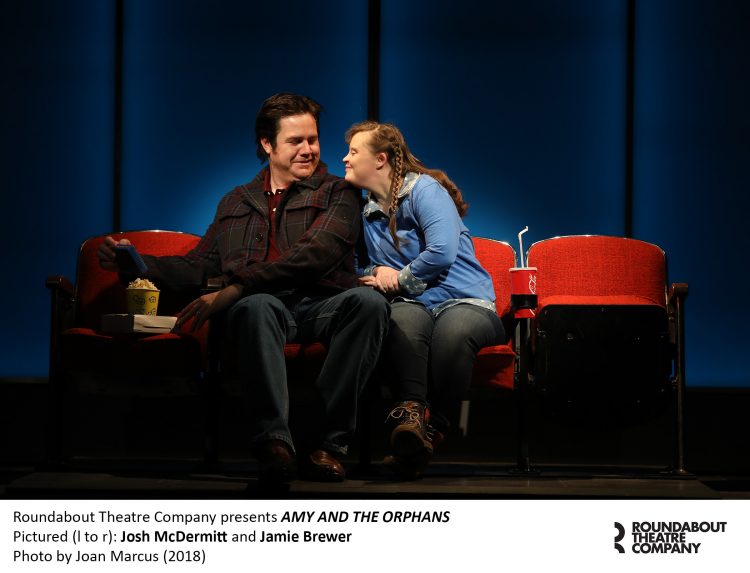 The first thing he said after the curtain call was: "Wow."
The first thing I said was: "Brutal."
The woman who sat in front of us turned around, gave me one look and said, "That was hard for you." I knew better than to wear mascara that day. Still, I couldn't hide my emotional reaction. She was right. It was hard.
And also, beautiful.
Hard, because of the history in the story. Amy is a woman with Down syndrome who was, as her on-stage sister said, "born in a different time."
Beautiful, because Jamie Brewer played this powerful role on a Broadway stage.
Brutal because this "different time" was not so long ago. Not so distant. Similar stories impact people I love with Down syndrome, even today.  

"Amy and the Orphans" merchandise features the line, "I speak my Truth." The line appears early in the show and continues throughout as one of the central themes. However, the truth is malleable. What is "fact" to one may not be fact to another. Until it is.
In this play, a family comes together looking for solace and, in the process, is forced to face their truths. The truths they chose (and choose) to believe, truths shattered and truths learned anew. The drama is scattered with jokes and breaks between intense moments, because anyone with a family knows, sometimes you have to laugh at the absurdities in our lives.
Our hero, Amy, has the opportunity to share her truths, too. I suspect, for many typical theater goers, this is the first time they have ever heard a person with Down syndrome speak these truths. Human truths about relationships, loneliness, fear, making decisions for oneself, and more… by the end, the audience is captivated by a powerful monologue full of passion and conviction.
During the production, while other audience members laughed with the siblings and the well-placed comedic beats, I took those moments to catch my breath. There was a weight upon my chest, heavy with the real life concerns I have for my son, his future and how our society perceives the value of his life.
And then, dear readers, there are the reviews. Broadway reviewers are encouraging audiences to see this show. Not simply "our community," not only "disability" — fellow humans should see this show. Audiences laugh when it's time to laugh and, if they're anything like me, cry here and there, too. Neurotypical theatergoers are given characters with whom they can relate and given a chance to reflect, as well.
I have all the feels about this performance, about this story, about this Broadway experience. Today, though, above all, I delight in knowing that hundreds of people, every day but Monday, are hearing a person with Down syndrome.
Go. Now. And see what she has to say.
Images used with permission by the PR department of the Roundabout Theatre