Jamie Brewer Is the First Woman With Down Syndrome to Win a Drama Desk Award
---
On Sunday, actress Jaime Brewer became the first person with Down syndrome to win a Drama Desk Award. Brewer won best featured actress in a play for her role in the Off-Broadway show "Amy and the Orphans."
The Drama Desk Awards honor productions on Broadway, Off-Broadway and Off-Off Broadway, and are voted on by theater critics, journalists, editors and publishers. Beyond her theatrical performances, Brewer is best known for her role as Adelaide on the hit show "American Horror Story."
In "Amy and the Orphans," Brewer plays Amy, one of three siblings who reunite to attend their father's funeral. The play is based on playwright Lindsey Ferrentino's Aunt Amy, who was institutionalized for most of her life. The play tackles the effects and limitations of institutionalization as well as highlighting the horrific treatment endured by those who lived in them.
The play is also dedicated to Amy. "For my Aunt Amy Jacobs who is missed both for who she was and for who she could have been. (1964-2014)," Ferrentino wrote.
This is my Aunt Amy- society told my grandparents institutionalize her.

1 generation later:

This is @MsJamieBrewer– winning the Drama Desk Award, in the play I wrote for her about Amy's life.

This is progress.
This is history made.
Thanks, theatre. #AmyandtheOrphans pic.twitter.com/uqaATKDPAB

— Lindsey Ferrentino (@LindsFerrentino) June 4, 2018
Mardra Sikora, a contributing writer on The Mighty, saw the play and wrote:
Our hero, Amy, has the opportunity to share her truths, too. I suspect, for many typical theater goers, this is the first time they have ever heard a person with Down syndrome speak these truths. Human truths about relationships, loneliness, fear, making decisions for oneself, and more… by the end, the audience is captivated by a powerful monologue full of passion and conviction.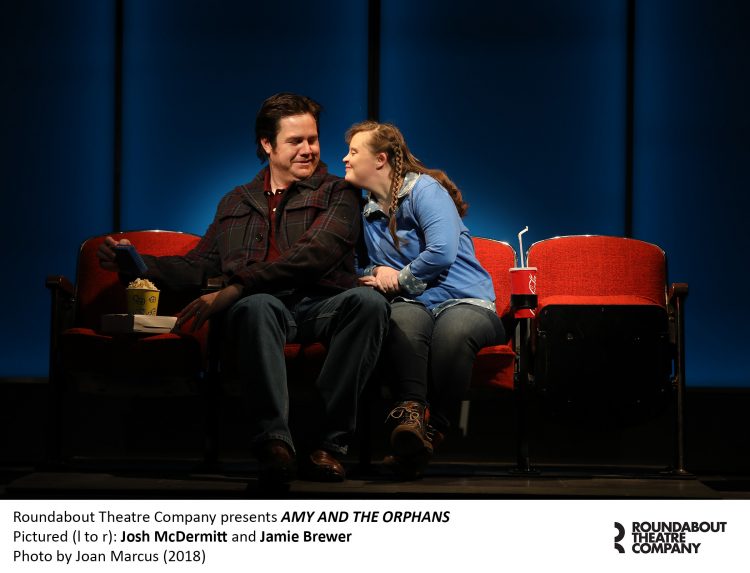 Upon learning of Brewer's win, Sikora told The Mighty, "Let me tell you why, because Jamie Brewer gave audiences a character they thought they knew, then, as the minutes went on, she transformed their perceptions and then, once newly secure, she transformed herself before their eyes. Well Done, Ms. Brewer, Brava!"
Others have joined in congratulating Brewer.
Congratulations to @MsJamieBrewer on her big win at the @DramaDeskAwards! Definitely the evening's highlight! You truly "showed everyone what individuals with disabilites can do!" @theatermania @RTC_NYC

— Ethan Stein (@EthanStein) June 4, 2018
We are THRILLED for our Quincy Jones Award Recipient @MsJamieBrewer for winning the Drama Desk Award for Outstanding Featured Actress in a play for her role in #AmyAndTheOrphans! Join us in congratulating her! Thanks for inspiring us today and every day Jamie! ????????⭐ pic.twitter.com/nalnkIyegT

— Global Down Syndrome (@GDSFoundation) June 4, 2018
Congratulations, @MsJamieBrewer!

Her performance in AMY AND THE ORPHANS earned her a #DramaDeskAwards win for Outstanding Featured Actress in a Play. pic.twitter.com/4xemPdmdKB

— Roundabout (@roundaboutnyc) June 4, 2018
This is amazing, breaking down boundaries & making history. @MsJamieBrewer wins a Drama Desk Award in @LindsFerrentino's incredible play. #diversityincasting #opportunitiesforall https://t.co/8ql6L8EKkq

— Ralf Little (@RalfLittle) June 4, 2018
Sean McElwee, cast member of the Emmy Award-winning tv show "Born this Way," had the opportunity to watch "Amy and the Orphans."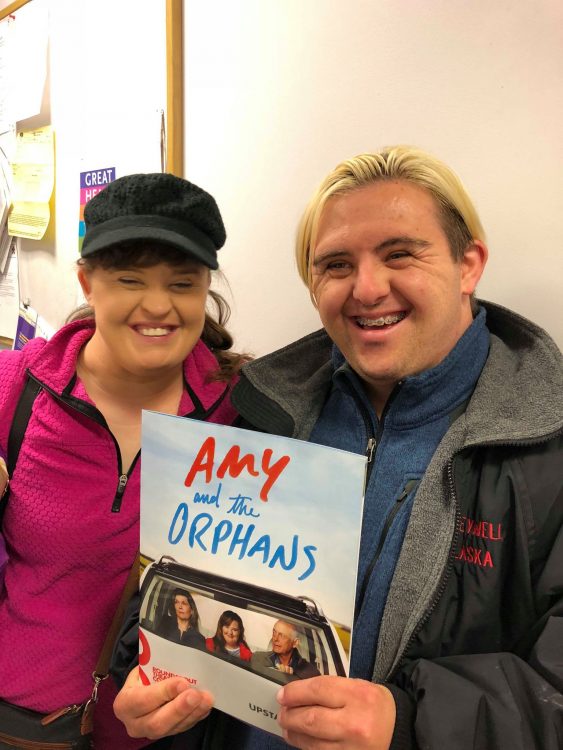 Regarding Brewers' Award, McElwee told The Mighty, "It's huge! Wow! She did a marvelous job. Her character is so good. I loved it a lot. She had the best part in the play."
Image via Wikimedia Commons/RedCarpetReport
Originally published: June 4, 2018