The Incredible Way John Cena Gave This Teen the Best Day of His Life
---
Kevin Gentry loves the WWE. The 16-year-old can regularly be found pulling up professional wrestling videos on YouTube and reacting to matches as if he was watching them from the arena. His favorite clips end with his idol, John Cena, winning.
*Sign up for our Down Syndrome Newsletter*
On Sunday, March 8, Kevin, who has Down syndrome, actually was ringside when his aunt and uncle took him to the PPL Center in Allentown, Pennsylvania, to witness Cena throw down.
And when the pro wrestler noticed his biggest fan, he went over and gave him a moment he'll never forget.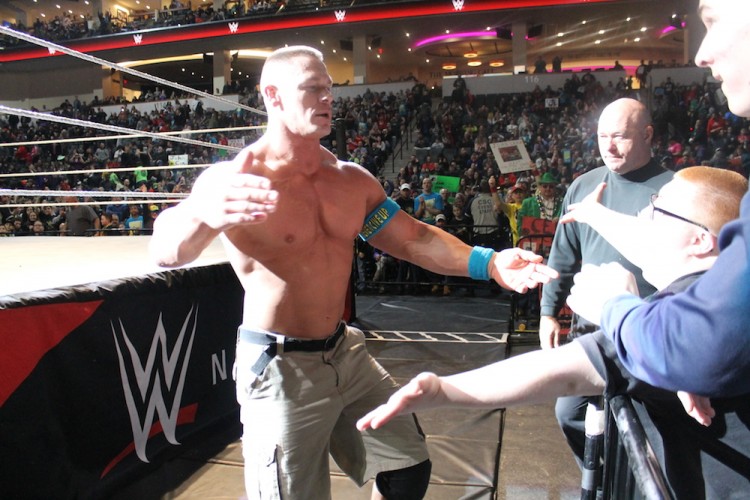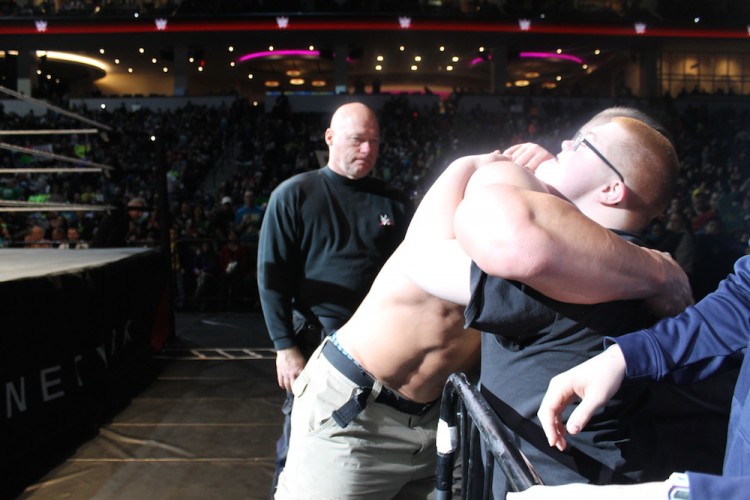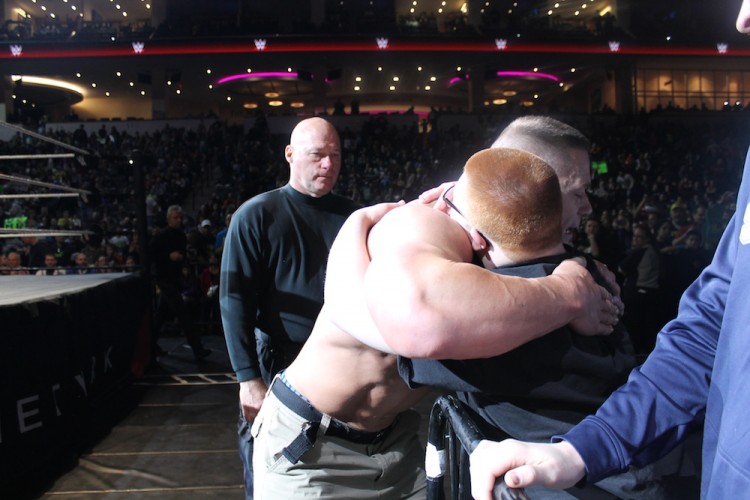 Cena hugged Kevin, then gave the teen the "Never Give Up" sweatband he'd been wearing. The photos below show just how much the 16-year-old's mind was blown.
"To witness this event — wow. I cried," Eileen Ryan, Kevin's aunt, told The Mighty. "Kevin shows unconditional love to anyone in his company. He's one of 30 cousins, and he brings joy to all. To watch him meet his hero was incredible. After the event, he came up to my husband and me and said, 'Thank you. This was the best day of my life.'"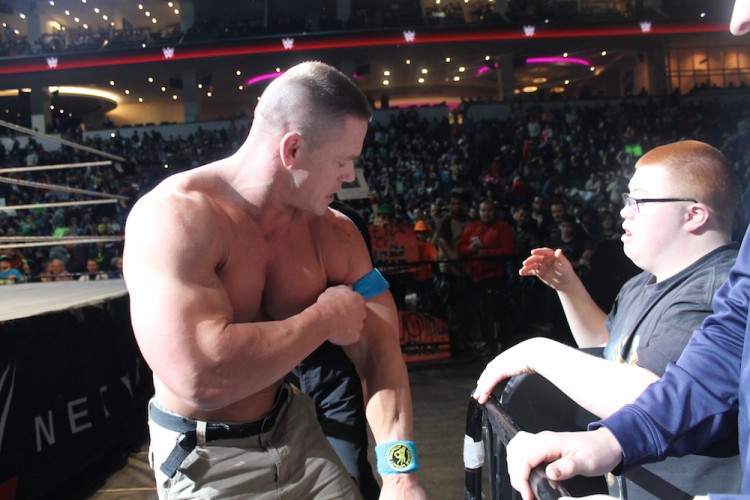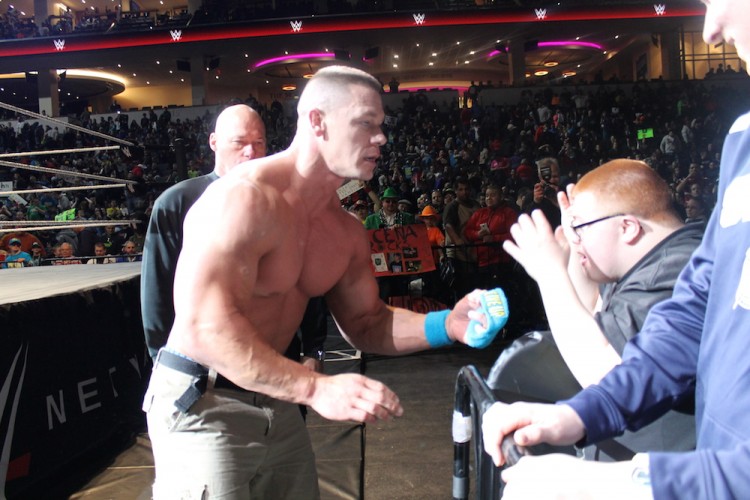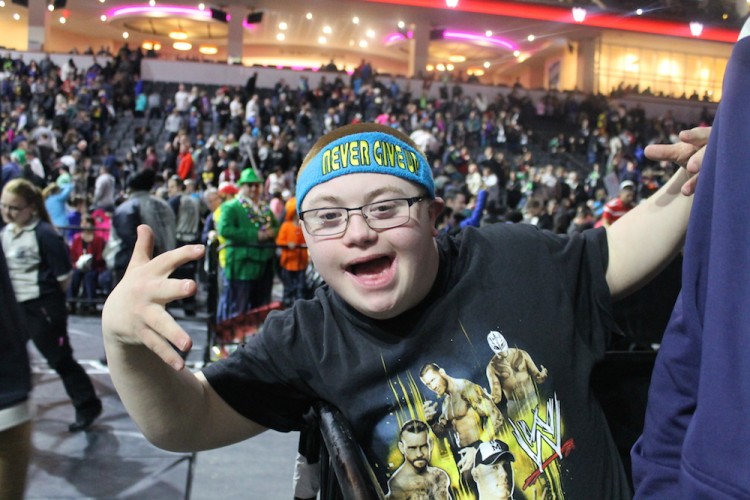 In late February, the WWE (with Cena's help) announced its Superstars for Hope campaign to raise funds for Special Olympics and Lucile Packard Children's Hospital Stanford. Through March 31, fans are encouraged to use the #StarsforHope hashtag while donating to show their support.
Support @SpecialOlympics and @StanfordChild in @WWE's annual #Stars4Hope campaign! https://t.co/Ugs9fWh7am

— John Cena (@JohnCena) February 26, 2015
Cena's made headlines before for making young fans' days. As of April 2014, he'd fulfilled more than 400 Make-A-Wish Foundation wishes — the most of any celebrity.
Want to end the stigma around disability? Like us on Facebook.
And sign up for what we hope will be your favorite thing to read at night.