To the Neonatologist Who Diagnosed My Son With Down Syndrome — Thank You
---
I don't remember your name, or even your face. The one and only time we met was one hell of a night. I doubt you remember us, it's been 14 years.
We had nearly lost our baby and were in the midst of an emergency C-section required for fetal distress. Our baby had been resuscitated, and once stable, you brought him to us. I don't know how much you knew about what had transpired, but I doubt it was your first experience with such a delicate situation.
I was eager to see my baby, a boy, and you showed him to me, introducing us for our first face-to-face meeting. You showed me that he was breathing well, even though he still needed an oxygen mask, and you showed us his sweet fingers and toes to count. I know you needed to whisk him away to give him further care, but the extra moments you gave us were so sweet. You then pointed to his eyes, his small head, his ears, and you told us how sweet those features were. You suggested, ever so gently, that those features looked to you like he could have Down syndrome, and that you would like to order tests. You explained that it would take a week to find out for sure, and told us you wished that wasn't so, because waiting is so hard. You let us kiss him again, and told us what a wonderful, miraculous baby he was before rushing off with him.
I didn't know it at the time, but what you did was unusual. You blessed us with your demeanor and words. You reassured us that our baby would be OK, and that he was entirely precious, no matter what the test results showed. You gently ushered us into a whole new world, and you did it perfectly. Thank you for your words, thank you for your support.
Alex does have Down syndrome. The events of that night made it easier for us to wrap our minds around that. Having nearly lost our baby, seeing him alive with Down syndrome seemed like an easy reality to adjust to. But your kindness, your introduction of him to us as a baby first, set us up for acceptance. I wish I could see you one more time and tell you to your face how blessed we were to have you there with us that night. I hope that somehow you know.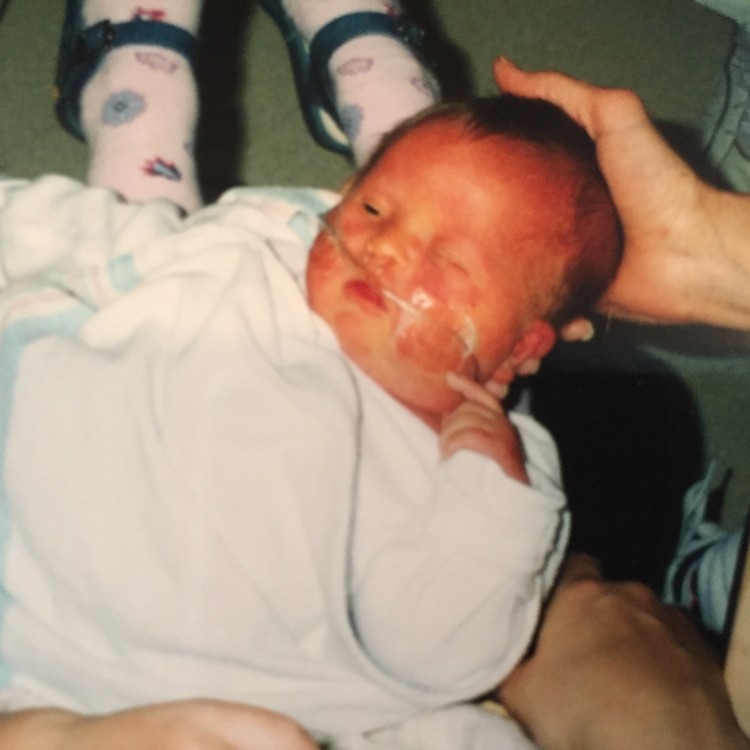 The Mighty is asking the following: What's the best thing a medical professional has said to you related to your (or a loved one's) disability, disease or mental illness?  If you'd like to participate, please send a blog post to community@themighty.com. Please include a photo for the piece, a photo of yourself and 1-2 sentence bio. Check out our Submit a Story page for more about our submission guidelines.
---
Have you seen the first film with a national release to star a person with Down syndrome? Check out the film "Where Hope Grows" today!
Originally published: May 7, 2016